Welcome! To our Thailand Trip Achievers Blog Hop today some of the achievers are giving you an exclusive Holiday Catalogue Sneak Peek! (Or as we call it in the UK the Autumn / Winter Catalogue.) Yes, I know it doesn't come out until 1st September, but as a trip achiever this year I was among the first to get my hands on it! AND the amazing new products inside!
So now that all the other demonstrators world wide have been able to have a look, Stampin' Up! has given us permission to share some of our creations and all the goodies we got on our amazing trip! First up, just look at all the stuff I was showered with in Thailand! Stampin' Up! really do reward their trip achievers.
Holiday Catalogue Sneak Peek Loot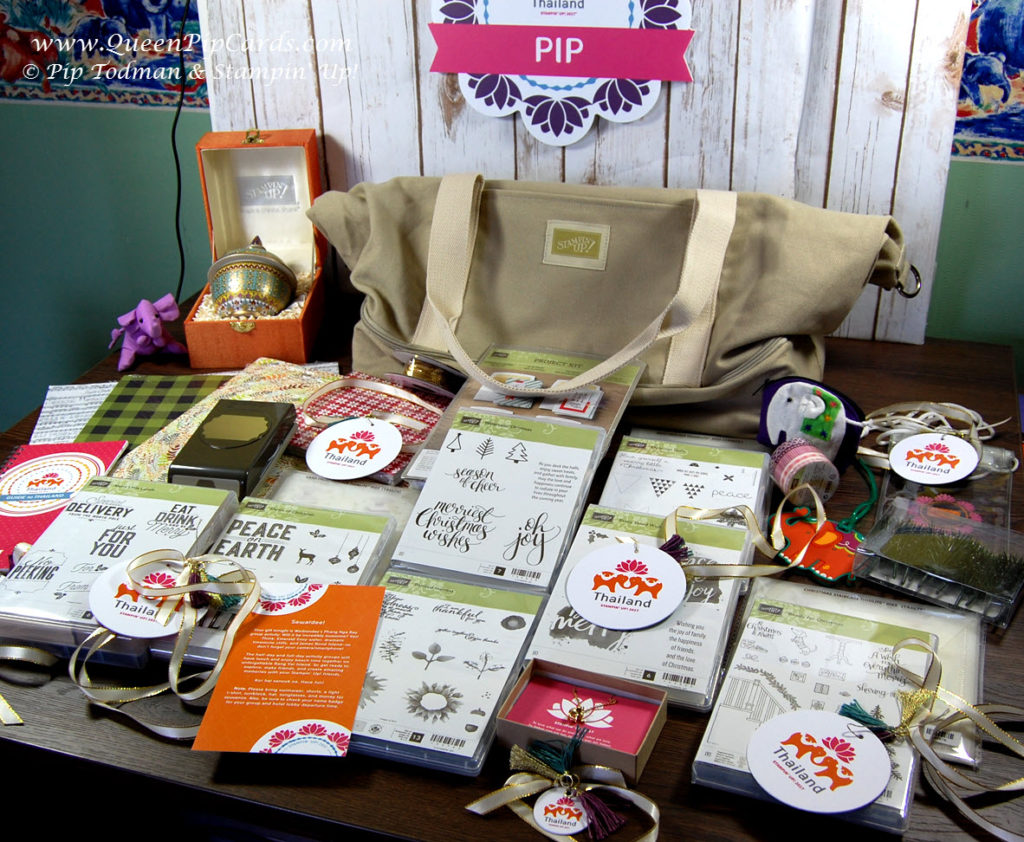 Holiday Catalogue Sneak Peek Watercolor Christmas Project Kit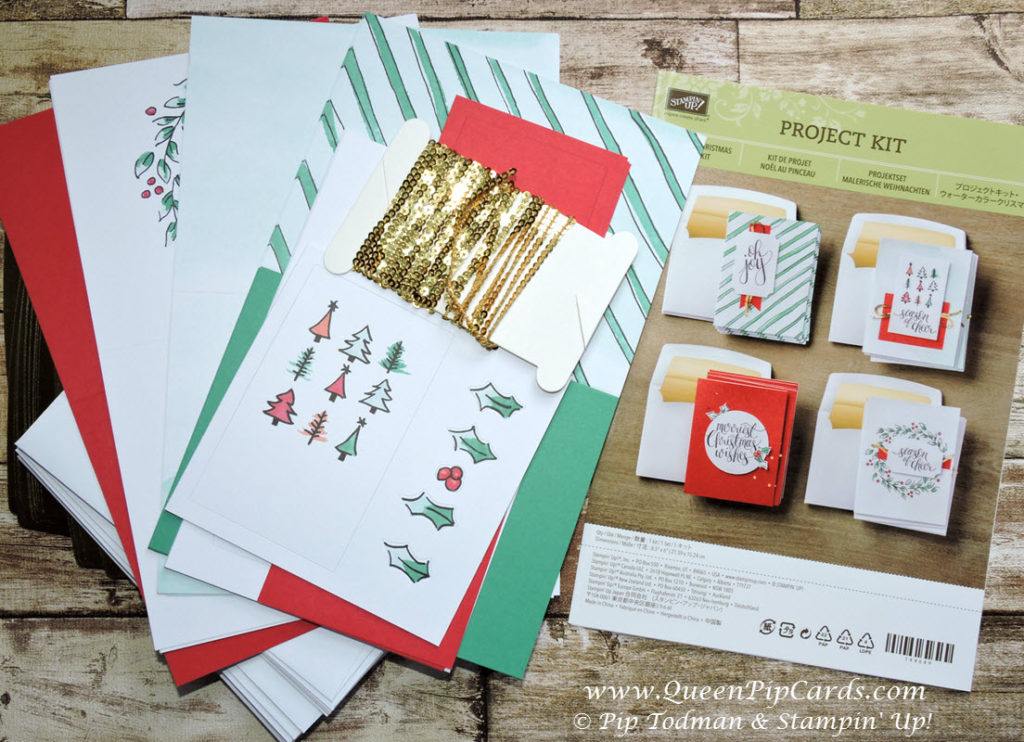 We had fun making some make and takes, which I'm sure you might see today too, if not I will show them soon I promise! I decided to focus today on the new Watercolor Christmas Project Kit that will be available 1st September for all customers, but new team members can get it in pre-order or as part of your starter kit next month (see more info below)!  The Watercolor Christmas Project Kit contains all the card bases, envelopes, liners, embellishments and toppers needed to make 20 cards! 5 each of 4 playful designs.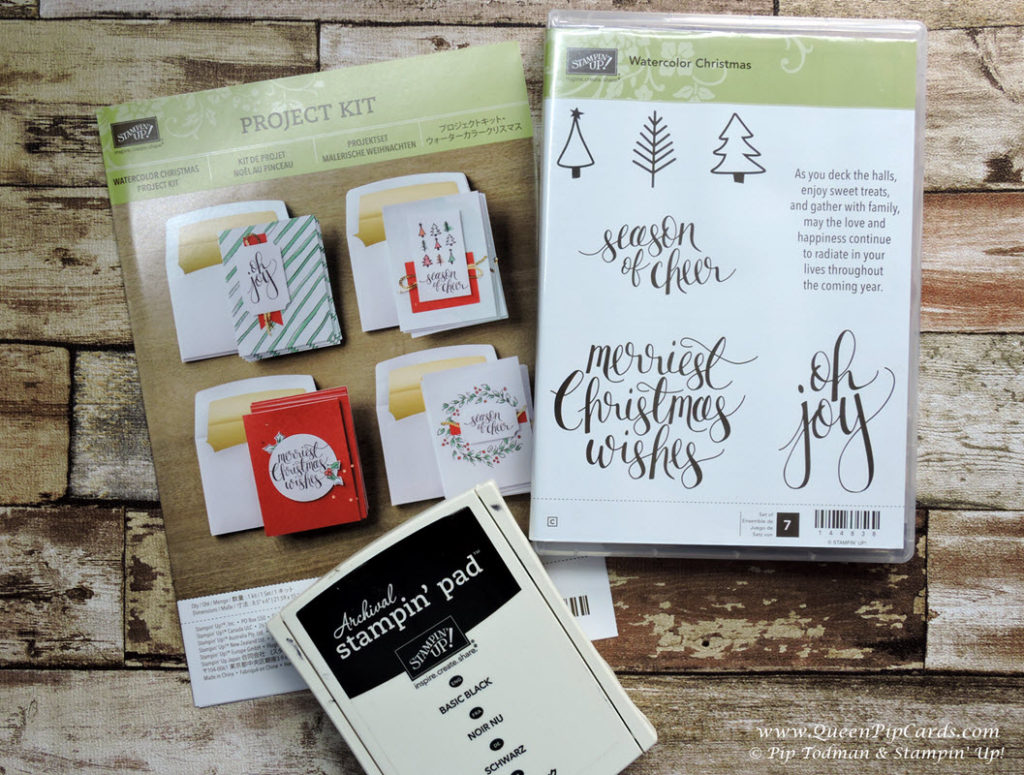 The Watercolor Christmas stamp set with 7 rubber stamps is the perfect partner and the only ink you need is Archival Basic Black! Look at the gorgeous gold thick foil envelope liners (so thick I recommend you score them before inserting).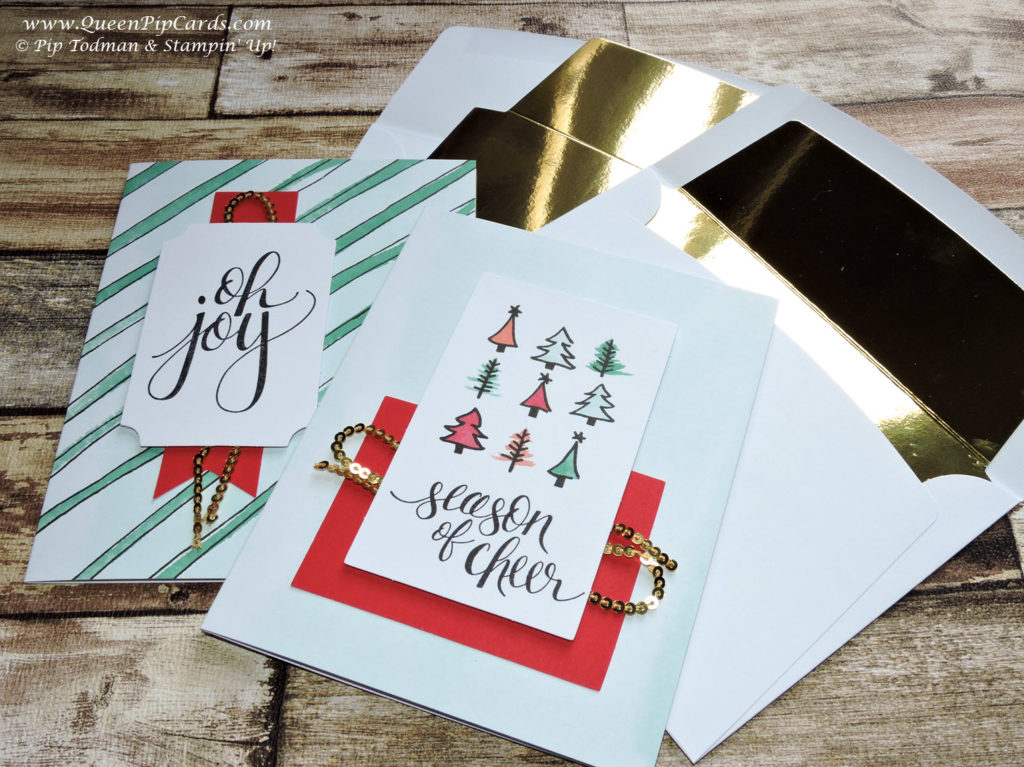 This would make a great gift to someone who loves making all their own handmade cards, or someone who is new to stamping and card making and doesn't have a lot of stash at home. I'm sure you can think of someone in your life who would love this project kit (maybe you!) I love this project kit because I get the quality of Stampin' Up! with the ease and speed of a kit!
I hope you've enjoying hopping with me today, you can't buy any of this lovely lot yet, but you CAN join my team and grab a huge bargain (see the info below) and then get this (or anything else you see) with your first order next month!
Hop on over now and see what the rest of the Thailand Trip Achievers have in their Holiday Catalogue Sneak Peek posts!
Crafty hugs, Pip x
#QueenPipCards #StampinUp #papercraft
– Click HERE to Join my fabulous team the Royal Stampers today! Just £99 for £130 worth of products! Click here to Join now! or Click here to read about us!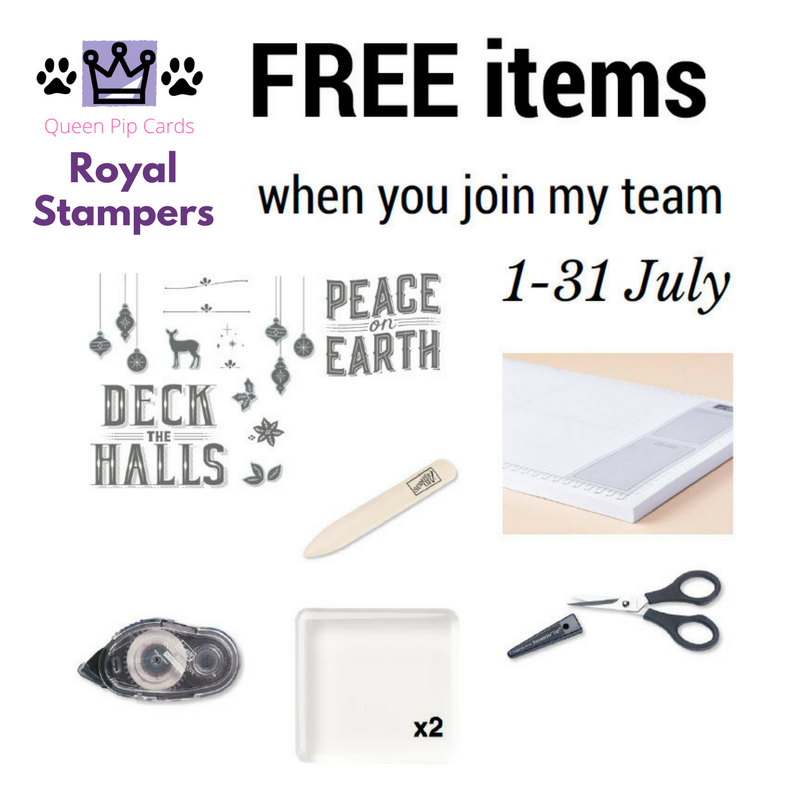 – Use my Monthly Giveaway Code for all orders under £150 in the Host Reward box on your Basket screen online. I will send you a special thank you from me next month. Click here to read more .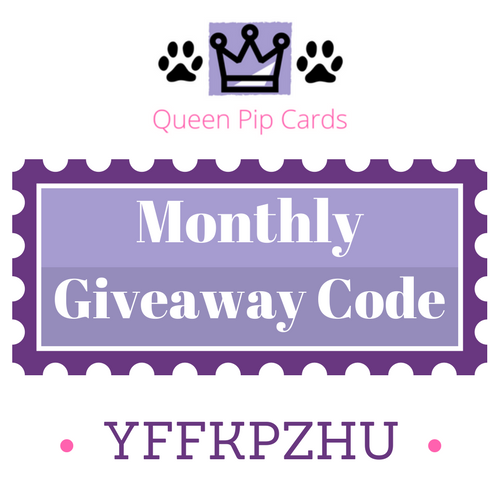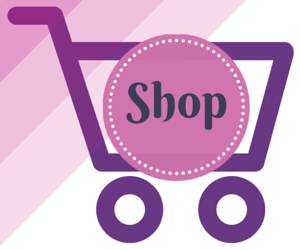 – Fill in the Subscribe form below to keep up to date with all the news and get exclusive projects from Queen Pip Cards