How to Shop Stampin' Up! Products and use the Monthly Giveaway Code
This page shows you How To Shop for Stampin' Up! products. You can easily purchase Stampin' Up! products from me using my online shop.
I recommend you set up a Customer Account as this enables you to see your shopping history and store your card details if you wish. Your credit / debit card details are held securely via the secured HTTPS site. It is safe to shop with Stampin' Up! Stampin' Up! is a certified Privacy Shield company.
How To Access My Shop
Just click on my Shop image or the Monthly Host Code image anywhere you see them on my website.
My store will open in a new tab / window.
OR choose the Shop option from the top menu bar.
This will change the page you are on to my Shop storefront.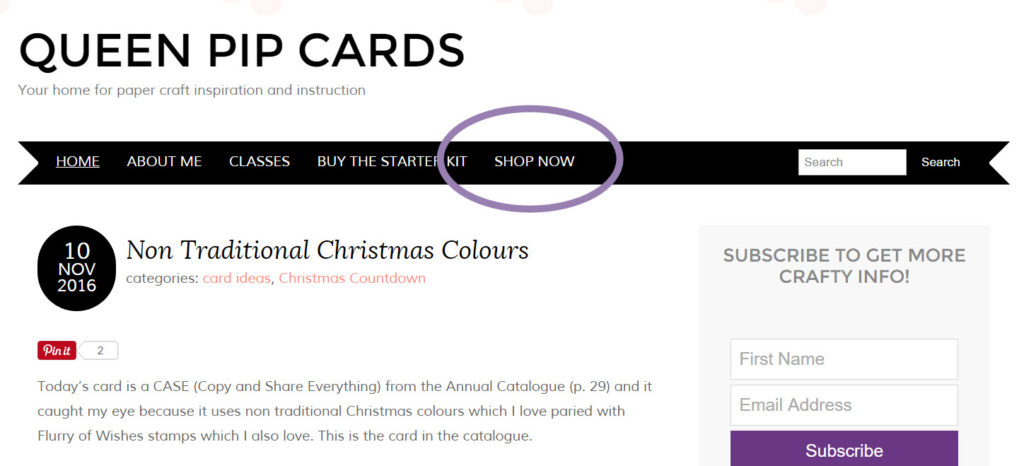 OR click on any link to my online store like this one!
OR you can also select the Product shown in the Product Tables at the bottom of most blog posts and class pages.
These link directly to the product page in my Shop, again it opens a new window so you don't lose your place.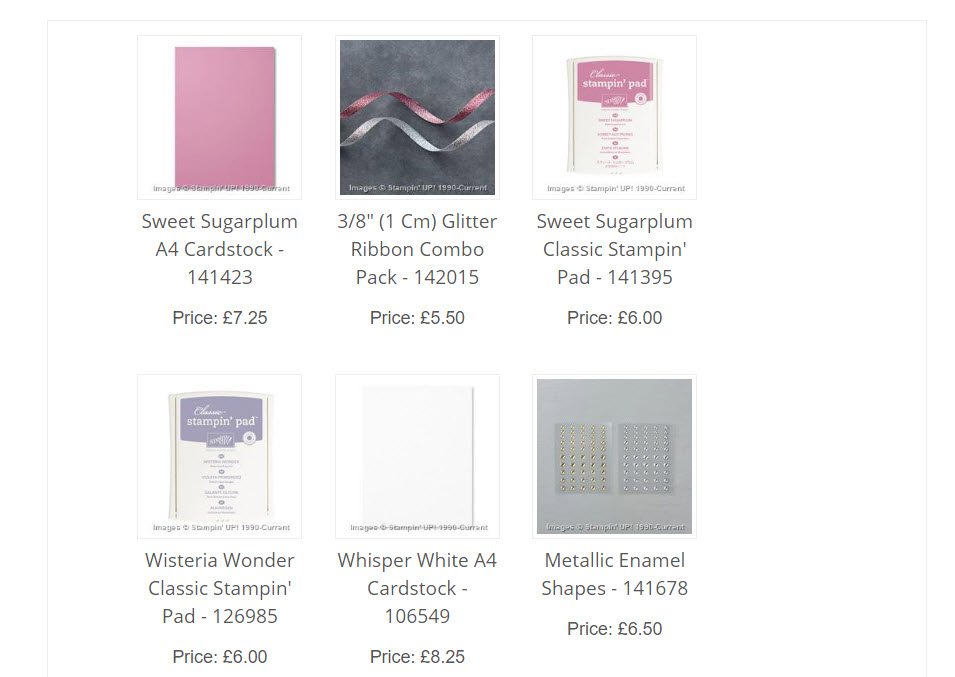 Ordering is easy online and you will have the products shipped to you, directly from Stampin' Up! within 7 days by tracked courier. Enter your email address and you will receive tracking information when it's on its way.
You can search for products when you are in my online store by entering a name of a product or an item code into the Search Bar on the front left hand menu. Or you can browse the menu options.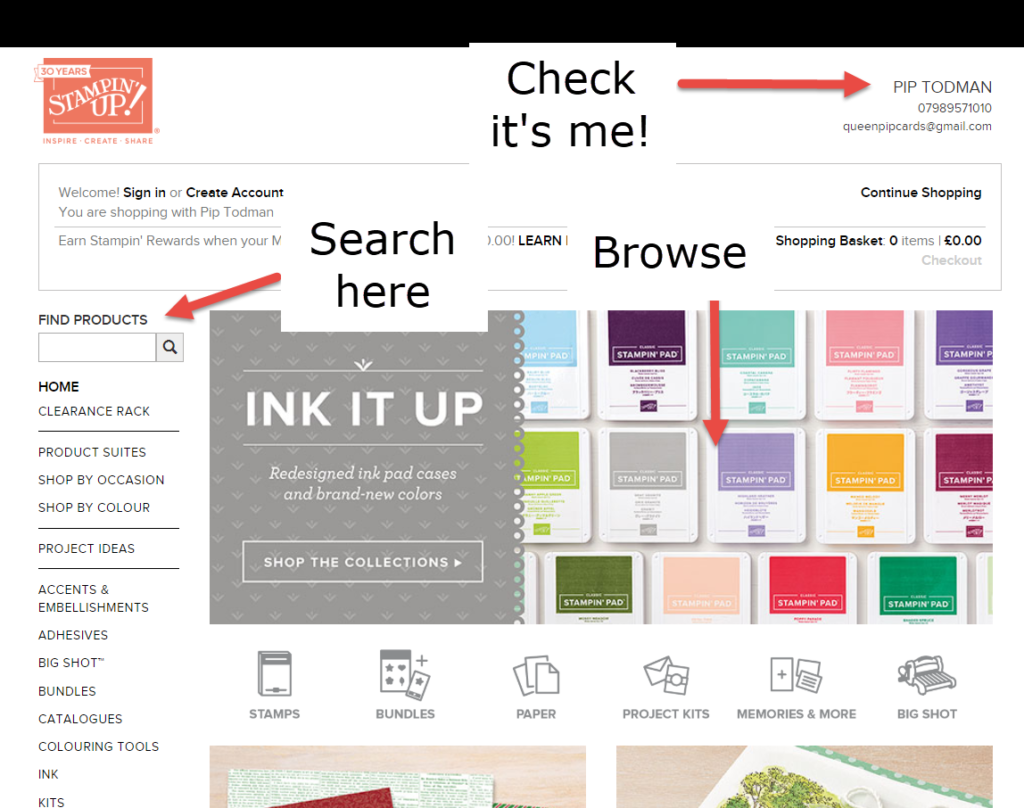 How To Use The Monthly Host Code
Use my Monthly Host Code when your order is less than £150. I collate the orders each month and then at the end of the month I share the accumulated Host Rewards with all my online shoppers with orders over £25. Then ship the products to you personally the following month. E.g. Order anytime in October, I close the order November 1st and redeem the Host Rewards. The rewards ship to me and I then ship them out to everyone who ordered over £25 online in October and used my Monthly Host Code. If you order less than £25 and use the Host Code you will receive a Thank You card and sometimes a small gift – you just never know when!
Things to remember:
If you don't Allow Demo Contact then I cannot ship your rewards to you as I won't get your details.
Is your order is over £150? Then don't enter my Monthly Giveaway Code & I'll just send you a thank you card but you keep & spend the Host Rewards – you've earned them!
If you don't enter the Monthly Host Code or your order is less than £25 you will not be included in the share of Host Rewards.
You can only enter the Monthly Host Code online – it doesn't apply if the order is placed directly through me or at any class. This offer cannot be used in conjunction with any class refunds or giveaways other than this one.
How To Redeem Bonus Day Coupons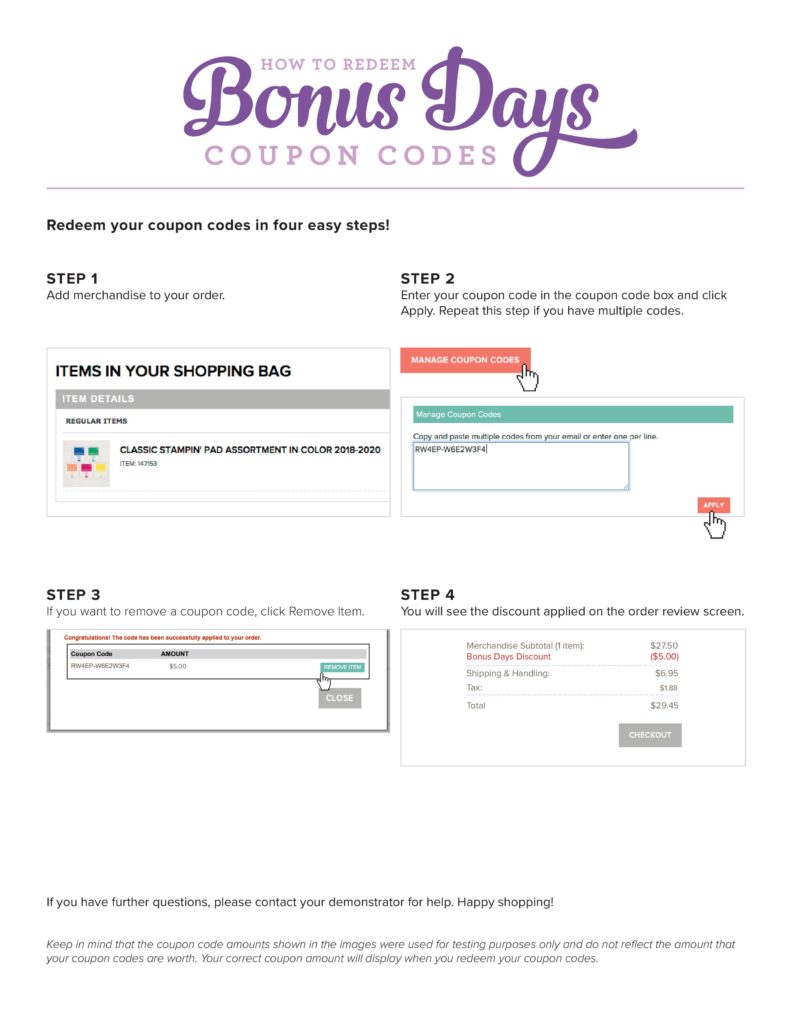 Refunds & Returns
Shop with me and you are guaranteed quality products. You have the right to cancel your order at any time up until fourteen (14) days after you receive your product, without giving any reason and without penalty except the cost of returning the product purchased. Product returned must be unused. Handling that is necessary to establish the nature, characteristics, and functioning of the goods is allowed.  You also have a 90 day warranty against products with a manufacturing fault. It may be necessary for myself or Stampin' Up! to physically check the product.