What A Spectacular Christmas Craft Retreat we've just had, twice! If you didn't manage to book a place on this year's Spectacular Christmas Craft Retreat, then today sit back and have a look at what you missed, and get saving now for next year's events!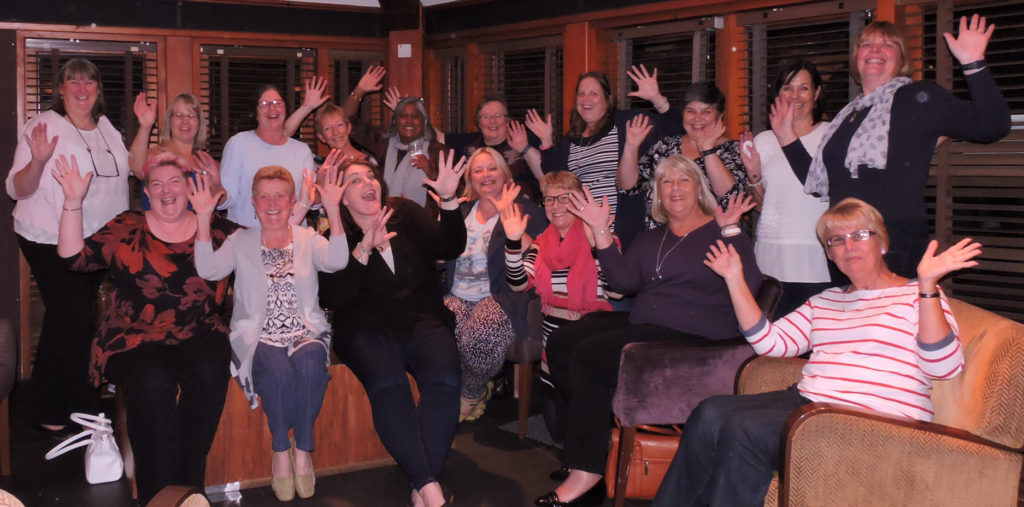 We start Friday evening and craft through until Sunday afternoon, it's a total blast while at the same time being relaxed, chilled out fun with like minded friends.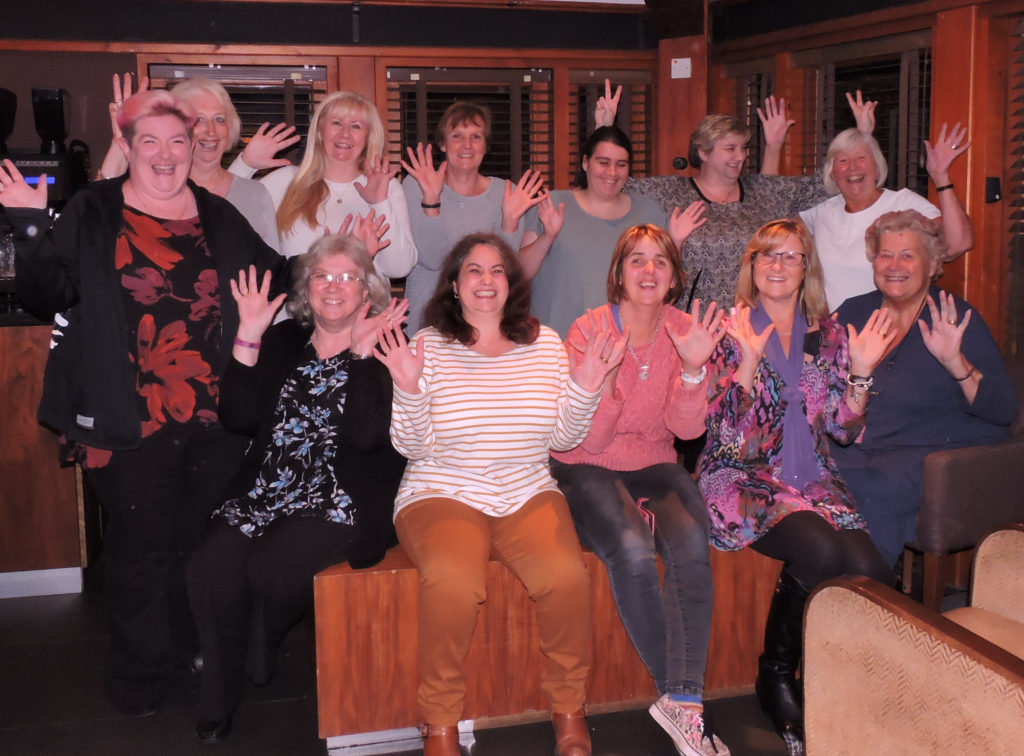 There's great food and lots of it! You can choose to eat as much or as little as you want (or can resist). Santa brings gifts to everyone; this is a photo of the pillow gift everyone had in their rooms, plus Saturday morning's gift. Santa's gifts each day provide help for the projects being made!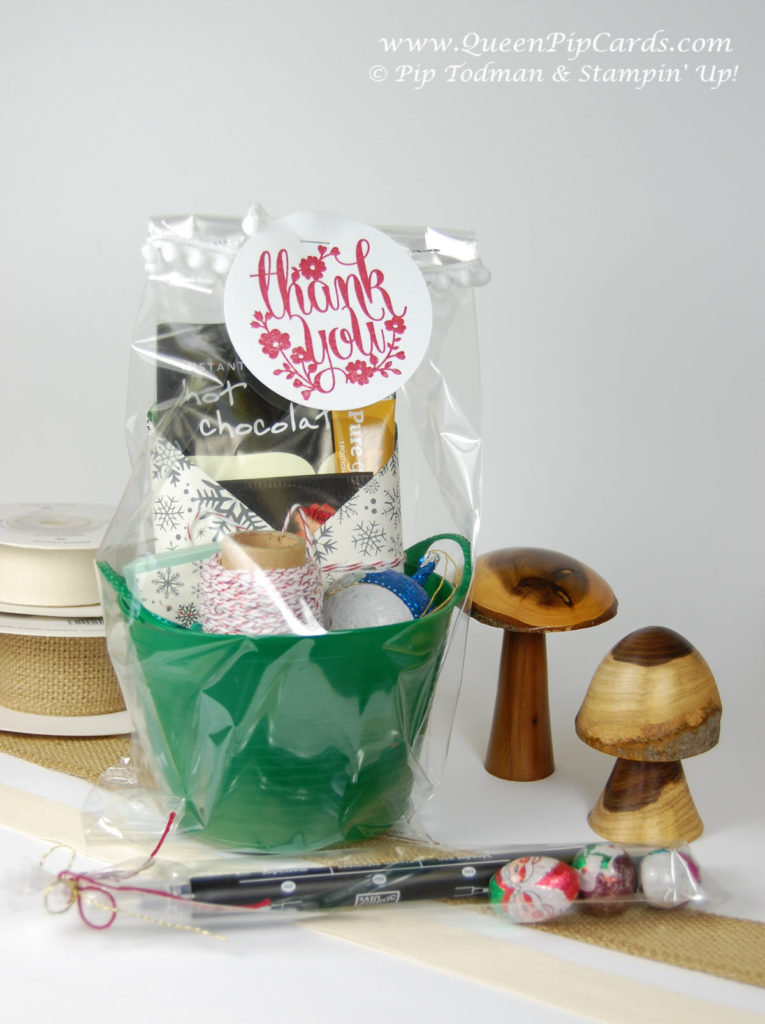 I will share more in the coming weeks, but today this is another card using the fabulous Christmas Magic stamp set. It is one of the Stamp-a-stack cards that I showed full instructions for on my video (click to watch) last Sunday on Blending techniques.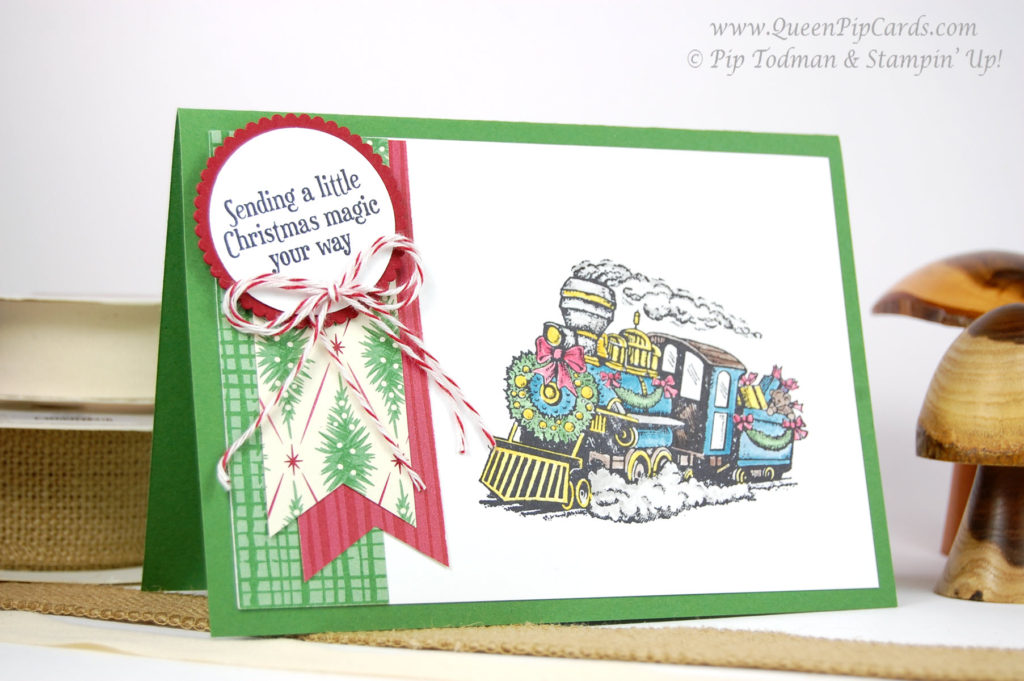 You can decide what colours you want your train to be, or none at all, it looks great in all kinds of combinations. Christmas Magic was one of 2 stamp sets included in the Retreat Goody Bag, on Sunday we made matching tags too!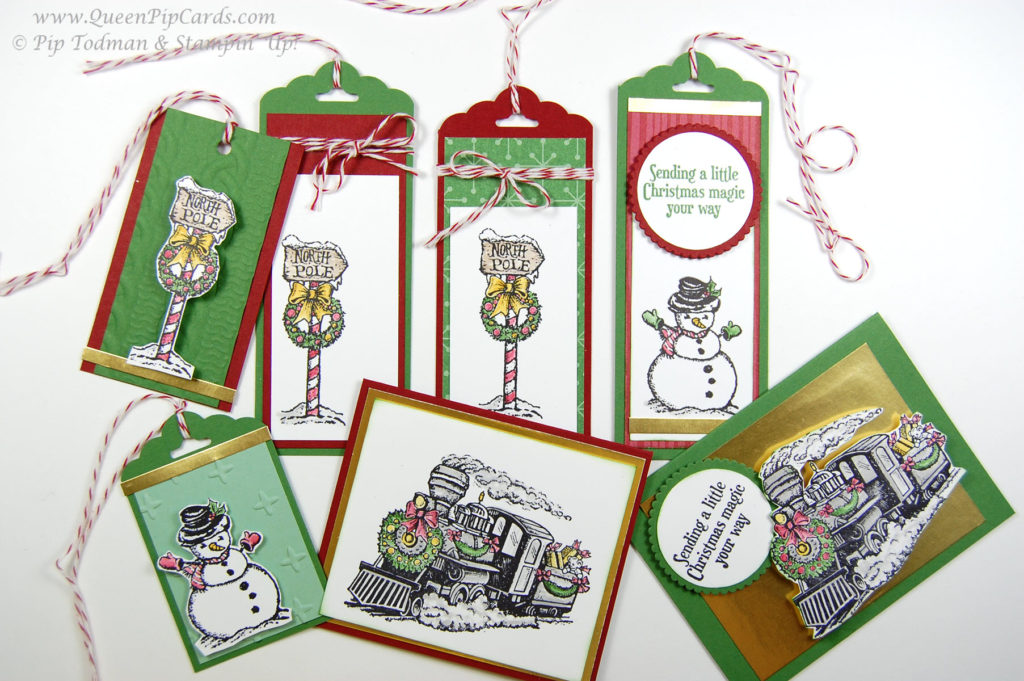 The tags are different sizes and shapes, the train ones are like mini cards and the rest are 5 cm wide and use the Scalloped Tag Topper in varying lengths to fit the images!
The last 2 weekends were fabulous and everyone who came said it really was a spectacular Christmas Craft Retreat. I will soon be taking bookings for next year's Spring and Christmas retreats. Watch this space for more details of how you can book your place at the next…
Spectacular Christmas Craft Retreat!
I hope this will get you going on your Christmas crafting, chat again soon, hugs, Pip x
p.s. Products listed below, just click to buy. Get FREE stuff from me if your order is under £150 by quoting this Code H2BEAAN4 on checkout. Over £150 get FREE stuff from Stampin' Up! automatically!