I don't want to alarm you, but there are only 2 shopping days to Christmas. I'm not going mad. I know it's just the 11th December but guaranteed shipping for Christmas Gifts ends this Tuesday 13th December. To get your presents in time for Christmas you only have 2 shopping days left! Today's door reveals some great Christmas gift ideas for friends and family. Buy them the gift of crafting! You love it, why shouldn't they?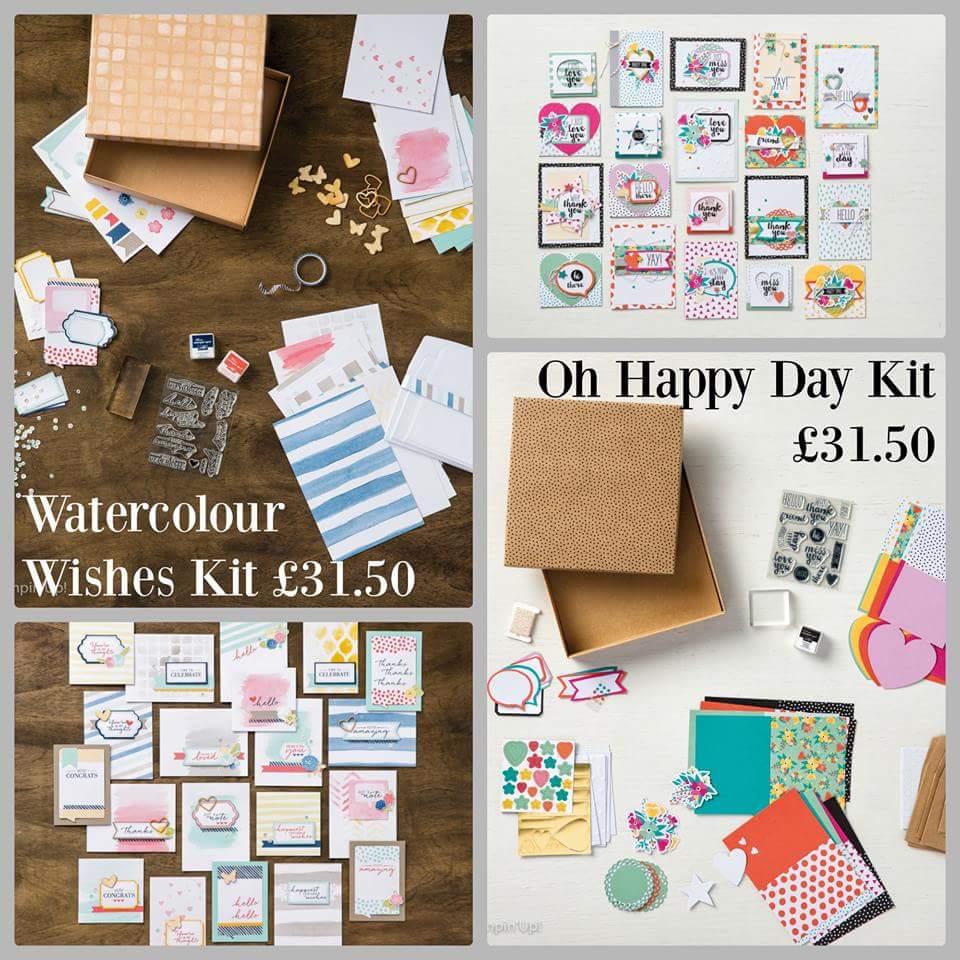 Buy the all inclusive Oh, Happy Day kit or Watercolour Wishes Kit today. It will come ready to wrap with everything they need to make 20 bright and cheerful cards for the new year. A great school holiday present for anyone who might get bored between Christmas & school return time! You will love the designs and so will they. The sets include the inks and stamps ensuring you can use them time and again even after the kit is finished!
Watch the video to see how easy they are. Just add glue and scissors.
2 Shopping Days to Christmas is no joke!
Grab those last few presents and get them in time to wrap & give on Christmas day.  Click the product images below to buy your presents now.
Don't be disappointed this year and leave it too late. Don't give yourself an unnecessary headache. I know it's early and they've not yet broken up from school. Believe me I wish we had more time too, but sadly it's just 2 shopping days to Christmas from SU. So set a reminder, grab a pen, make a list (and check it twice!). Select your gifts and click Shop Now, then sit back & wait for them to arrive. When those around you are dashing out for that final gift, you'll be happy and cozy in the knowledge you got in early and got the job done!
Happy final Christmas shopping folks, I wonder what will be behind door number 12? Hugs, Pip x
#ChristmasCountdown2016 #stampinup #queenpipcards