How to use embossing powder is one of those subjects I love to chat about! Embossing powder looks fairly plain and boring, until you work the magic and turn it into metalic shiny goodness on a card, like this one. Isn't it pretty? Heat embossing is one of those techniques that always gets a lot of "wow", "oooh" and "ahhh" from those who see it for the first time – I always say it's the crafters equivalent of a firework display!
How to use embossing powder:
You will need a few simple items to use embossing powder.
Versamark ink
Embossing Buddy
Heat Tool
Stampin' Emboss' Powder
Stamp of your choice (photo-polymer or rubber – both work well)
This quick 5 minute video shows you how to use all the tools to make this card.
Get the Guide
The card measurements and all the products are listed in this handy How to use embossing powder guide.
Want to give it a try yourself? Buy the products you need by clicking on the pictures here of all the items and then you'll be able to answer when someone asks you how to use embossing powder! Get some friends over and get a set of ooohs and aahhhs of your own when you show them this great technique. It still pleases me, even today after all my years of crafting. It will be a firm favourite of yours and really lends some elegance and luxury to your card making.
Buy now and get a £4.50 coupon to use in August with our Bonus Days offer (read more about it here). Come back again soon for more how to guides and easy tips and techniques for all your card making needs. Happy crafting, hugs, Pip x
Buy now and earn freebies: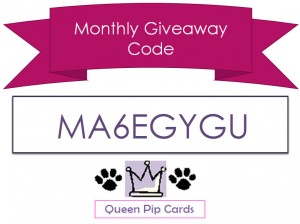 Use my Monthly Giveaway code at the checkout for orders under £150 and get a share of the Hostess Rewards from me next month.