Happy end of February folks – or nearly – remember it's a leap year so we get that extra day! This month the Stampin' Creative Blog Hop team are focusing on Wonderful Women and whomever they might be in our lives! If you've hopped over from Caroline I'm sure you've already got some great inspiration, but whether you're starting here or have hopped to me – welcome and I hope you like my projects. I've done a couple of cards that represent just two of the wonderful women in my life; my Nana and my Mum – I could have done loads in this category for my sister and my friends (all of them are wonderful women!!). Next month brings us Mother's Day which is an obvious focus point, but I like to celebrate the wonderful women in my life (past and present) whenever I can and not just on a set day.
So my first card represents my Nana, she was a feisty one, working in Canada and the US before coming back to the UK, she loved all things gorgeous but also loved a good cuppa, slice of cake and ice cream!!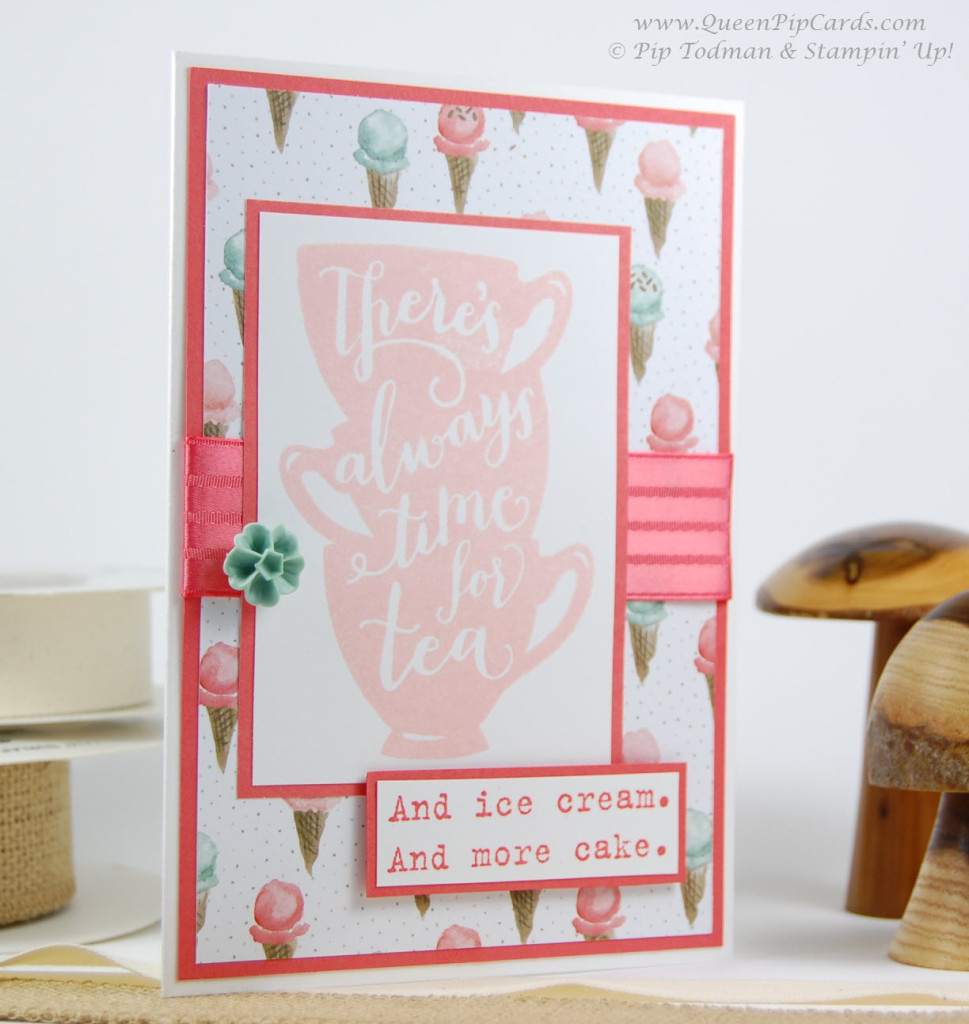 So the Nice Cuppa stamp set, the Birthday Bouquet Designer Series Paper and the words from Party with Cake stamp set were an obvious choice to represent her and my memories of some brilliant cream teas and Saturday afternoon outings!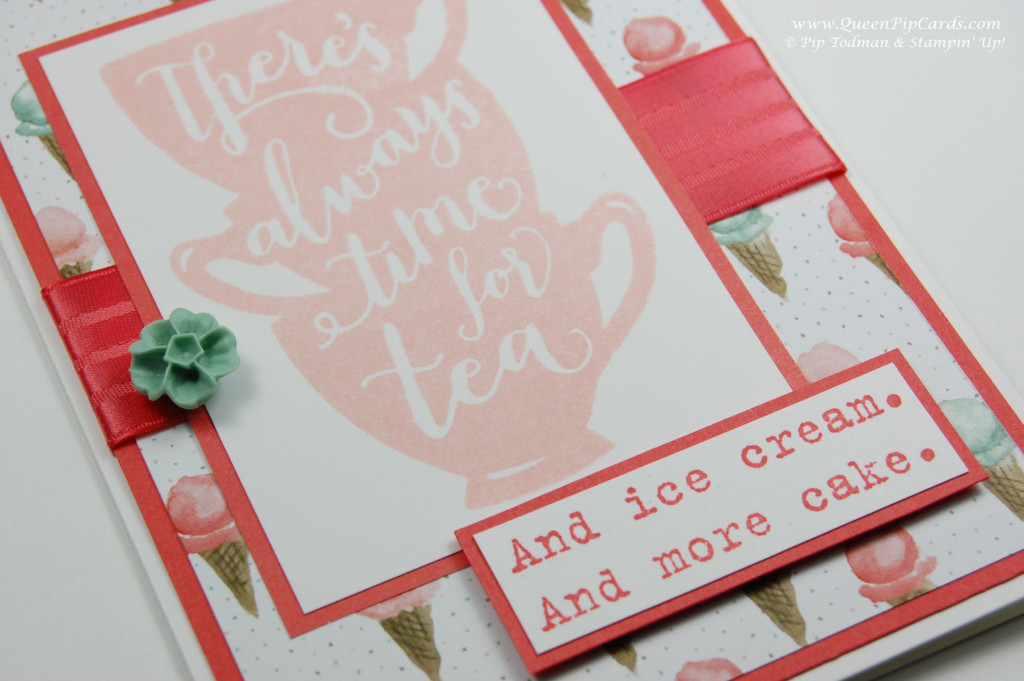 This next card is actually my mum's Mother's Day card (shush – she doesn't do the internet, so I'm safe posting it here – although Dad if you read this – don't show her just yet!!)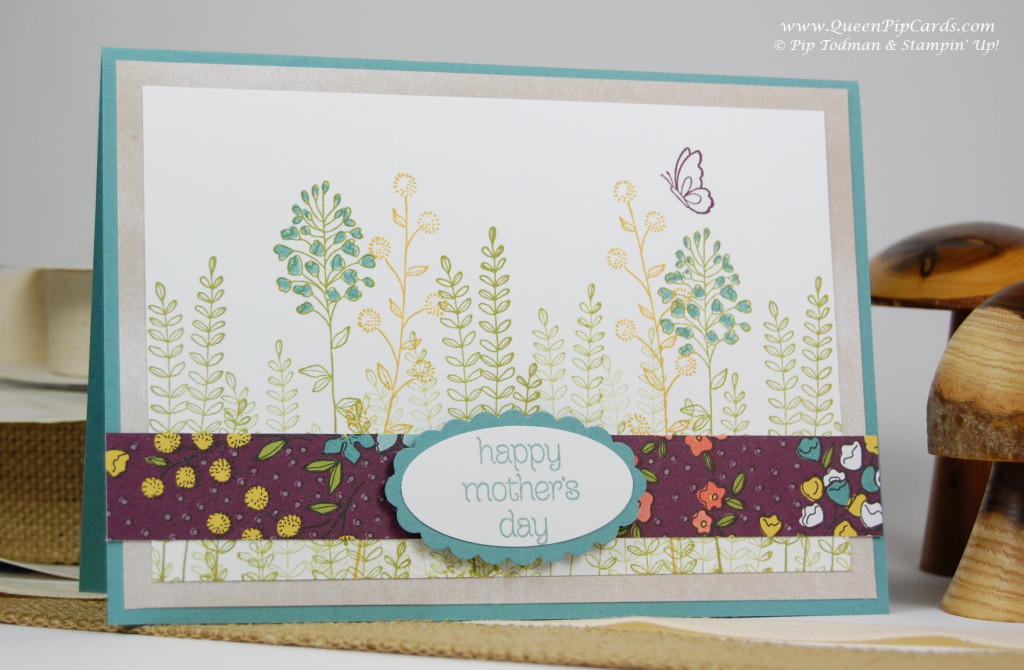 My mum loves flowers and this just spoke to me of her and pictures she used to show me, places we went and for some reason Van Gogh even though it's nothing like his work! Strange how your mind connects things sometimes, anyway, he is her favourite artist, so it seemed right!  Both the stamps and the Designer Series Papers used on this one are from Sale-a-bration, so FREE with an order – my mum is also very economical, so she'd appreciate that side of it too!!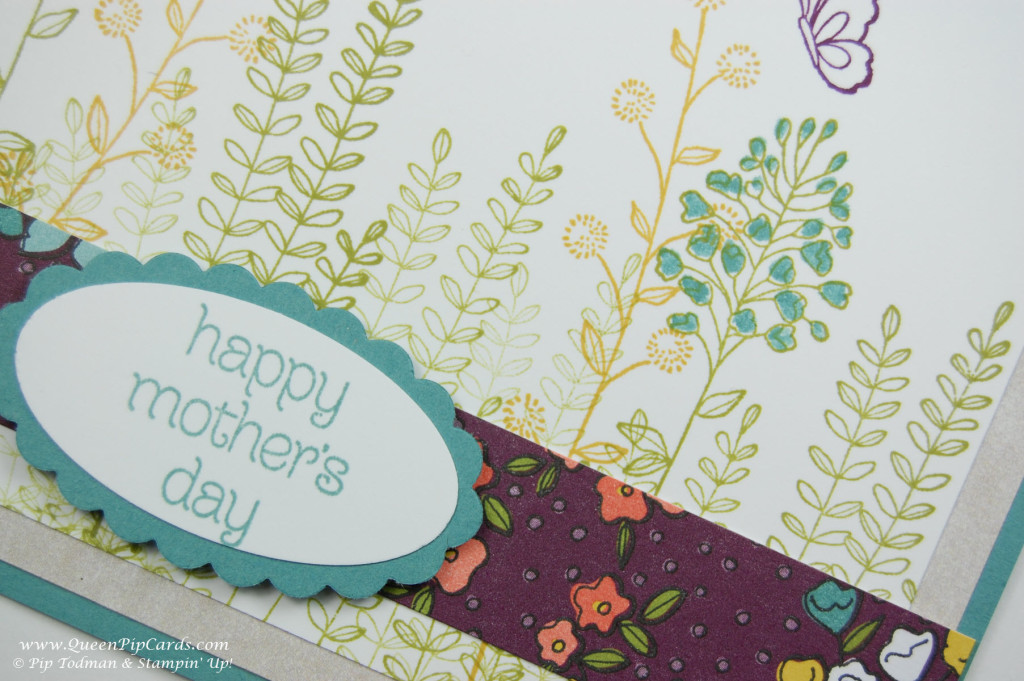 I could have put up so many cards for the wonderful women in my life, but I hope you like the ones I've chosen to share. I've just pulled out the main products used in the product list below. You can click on the product image and be taken directly to that item in my Shop ready to check it out, but remember the Flowering Fields stamp set and Wildflower Designer Series Papers used in my mum's card are FREE with a £45 order, you cannot get them any other way and they are only available until the end of March. So if you like them, get them now!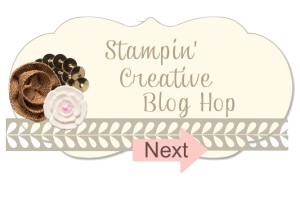 Remember to hop over to Lesley for her amazing designs, she always brings a unique take on things, but don't forget to hop back and purchase anything you fancy and use this month's Giveaway Code 36QJ3D96 and you'll receive some Brights Sequins worth £4.50 as a thank you from me for ordering online. I'm sure you'll love the rest of the hop – the full line up is below, and the product list follows that.
Until tomorrow, when I'm back with my normal weekly blog, when I'll be talking parties have a great Saturday, and happy crafting and hopping, hugs Pip x
Stampin' Creative Blog Hop List