Welcome to this month's Stampin' Creative Blog Hop – this month we're giving you a sneak peek of the new Autumn / Winter Stampin' Up! Catalogue with lots of lovely Christmas Card Ideas! If you've hopped over from Gina or joining us here welcome to you all! Don't worry if you've just joined, you can hop around and see Gina's projects which I know you'll love. Just move through the hop by clicking the Next button at the end of this post.
As a demonstrator we get an early view of the catalogue that will be available for you on 1st September, which is a great benefit and means I can start planning for my Christmas Craft Retreat early! Ooh, so is this a double sneak peek of the Catalogue and my Craft Retreat – err no – sorry these won't be designs I'll be using in the Retreat, but it is a stamp set that might get a showing! If you want to know more about my Christmas Craft Retreat then just click this link, it will open a new page, so you won't lose your Blog Hop place!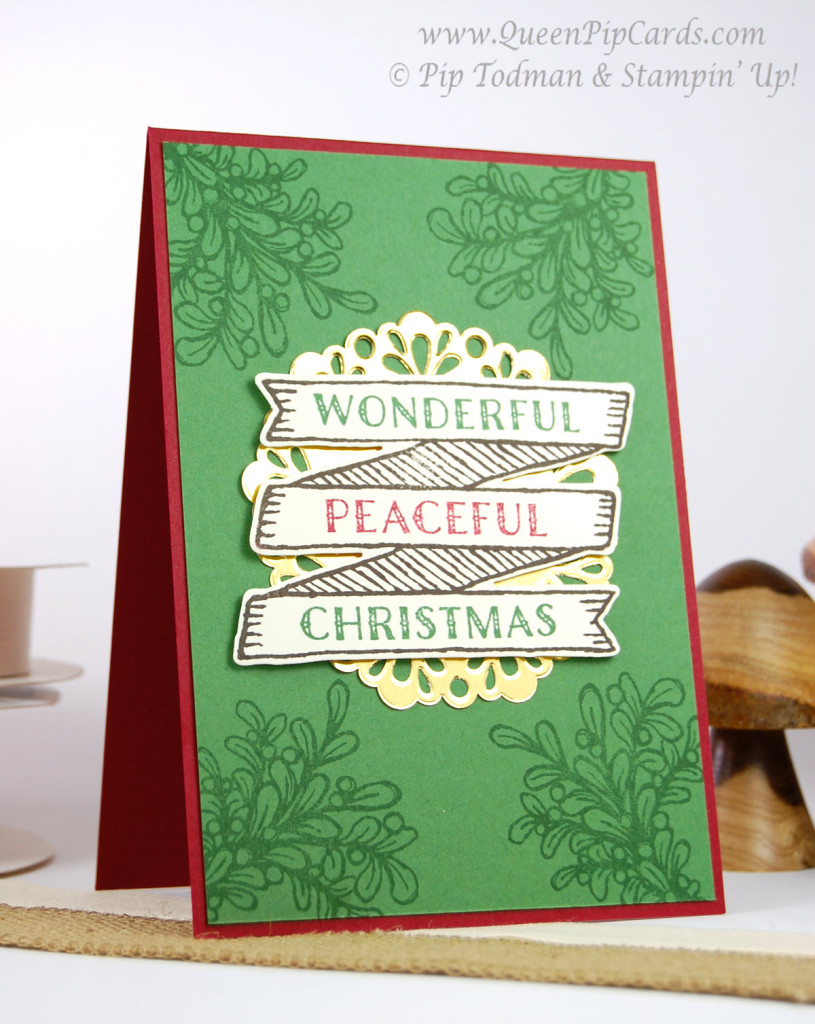 I love the Banners for Christmas stamp set because it can be used on its own, but also has a coordinating set of framelits that makes for such easy cutting out of the fancy banners and scrolls! This first card is really simple and could easily be a card that could be made quickly and with mass production in mind, so that everyone on your friends or family list can get a beautiful hand made card this year!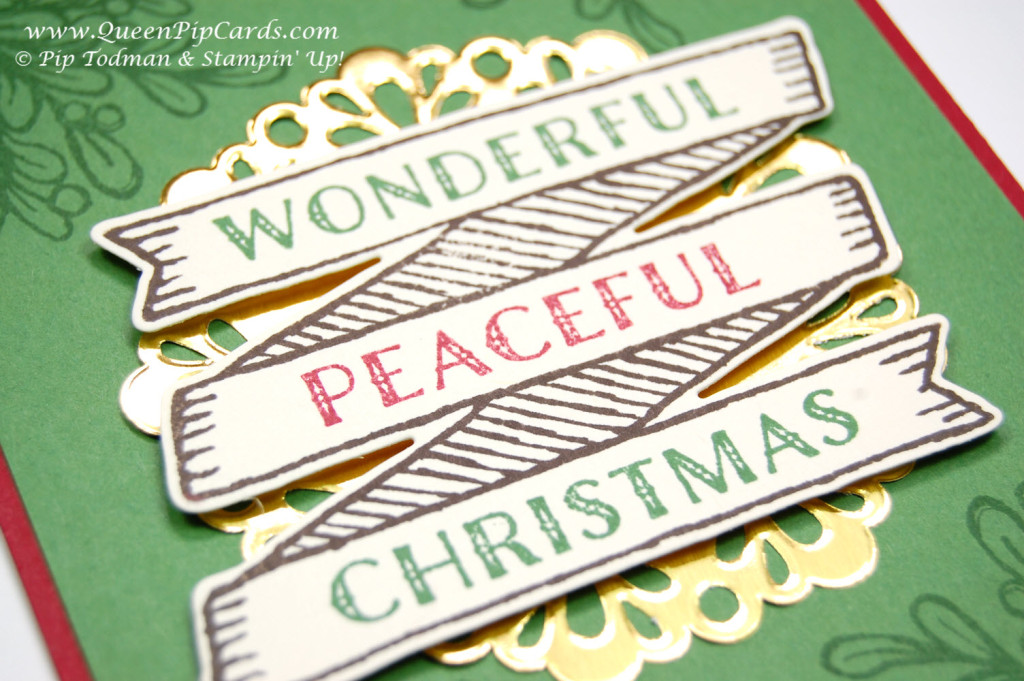 The banners in this set are great, but so are the big stamps of mistletoe and a candy cane. I can see this one being used a lot this year, it's £23 for the set and you get 16 photopolymer stamps with 2 banner shapes, 2 large images and lots and lots of words which can be mixed and matched to create your perfect sentiment.  You can't buy the Banners for Christmas stamp set yet, but you can order the Bunch of Banners Framelits to get you started and they can also be purchased as a bundle with another great stamp set for all occasions "Banners for You"! Click this link to purchase your bundle now and you'll be all set to just top up with your Banners for Christmas when the catalogue goes live on 1st September!
More Christmas Card Ideas
I've made another more snazzy card here which also shows how this set could be used with the Everyday Jars framelits! I loved the idea of candy canes in a jar, waiting to be eaten! I couldn't resist it and I hope you like it too! This one would not be great for mass production, because it does take longer, but it would be great to make for your extra special friends and family!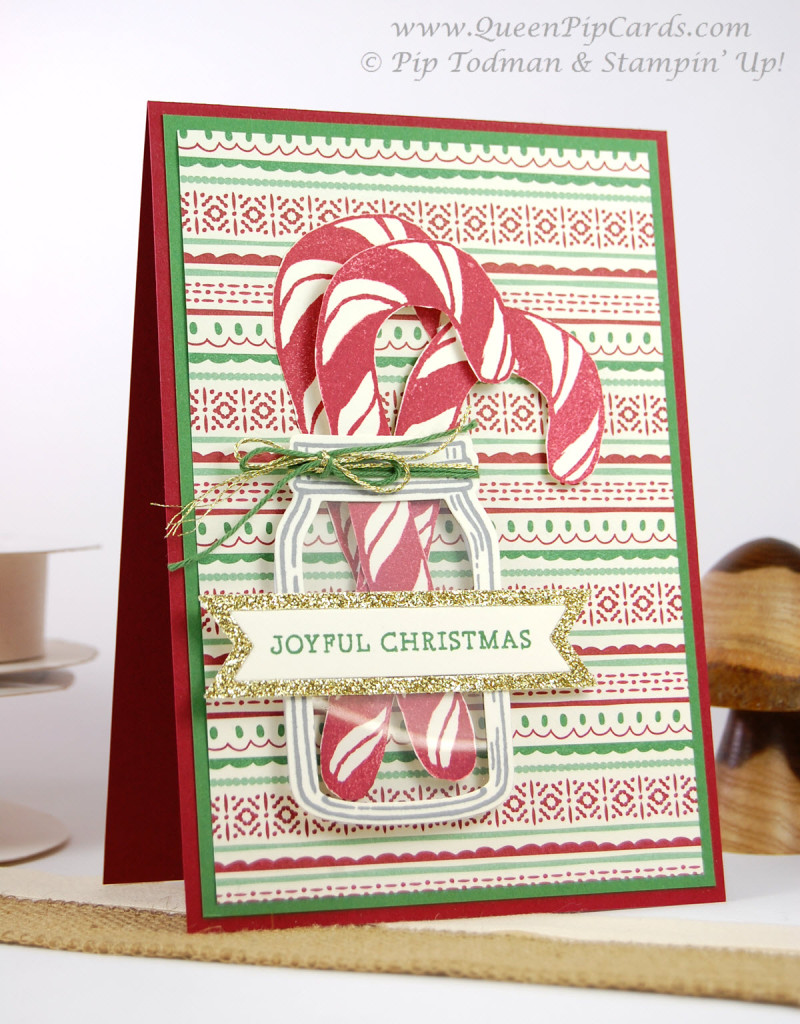 The colours are Garden Green and Cherry Cobbler, with Gold as my accent. The twine comes in a three pack with one reel of each colour! The neutral is of course Very Vanilla which gives it a great warm feel. The paper is the Christmas one in the Annual Catalogue, because I love the fact it's thinner than normal, so it doesn't add bulk when you're doing shaker or dimensional cards. All the products currently available (including that bundle) are listed below for easy purchasing. Just click and go straight to that item in my Shop.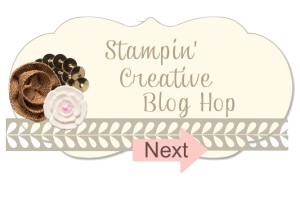 So, let's hop over now to Emma and see what she's been up to with the new catalogue and what Christmas Card Ideas she has in store, I'm sure they'll be fabulous!
Don't forget to start your wishlist for what you want out of the new Autumn / Winter Catalogue that will be coming LIVE here on 1st September! I know you're going to LOVE the new products, so make a date in your diary & come back at 8 am on Thursday when all will be revealed! Until then, I'll be back soon, thanks for hopping by, crafty hugs, Pip x
Blog Hop List
p.s. Don't forget to purchase items for your Christmas Card Ideas and use my Monthly Giveaway code to get a free gift from me next month – might be some new Christmas or Autumn Embellishments!!! Oooh!
p.p.s If you'd like to hear more from me on a regular basis, why not subscribe to my Crafty news? Just complete the form below and click Subscribe!