Grab the Soft Sayings All In Kit For the Holidays for a quick and easy crafting activity! It's All In because it really does have everything you need included except some adhesive! Even the Stampin' Dimensionals are in there! I recommend you add some Mini Glue Dots and either Snail or Multipurpose Glue (see the product links below to grab them now).
Who is the Soft Sayings All In Kit for?
I think this kit is fabulous for everyone, honestly I can't think who might not love it. In August I will be running my own Kit Party so I made up half the kit to show the cards off in real life, and they really are beautiful. The other half I will send to friends, neighbours and family depending on the occasion because this kit works for all of them!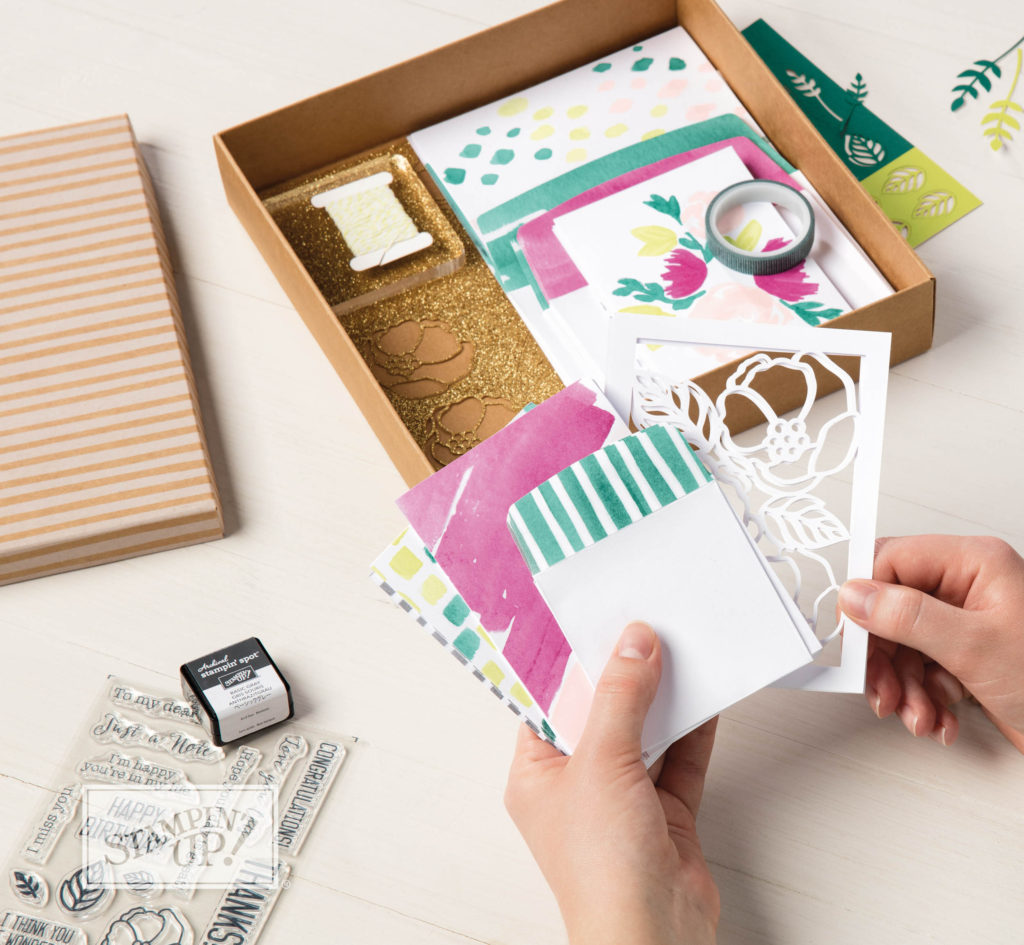 This is the perfect kit for new crafters who want something all inclusive so they don't need to buy a lot of things to get started. Yet it also works for experienced crafters who want something quick and easy or to take away on holiday. The kits also make a great gift to give to a niece or granddaughter, sister, aunt, mother or mother-in-law! In fact anyone who might like to try something new, or someone who will appreciate the quality of this kit. It's a great way to keep the kids busy on a rainy day in the summer holidays too! Tip: I use glue dots to adhere the gold glitter cut elements because they are so fine.
Buy a Refill and Make 40 cards!
What else can I tell you? Well the brilliant new development this year is that Stampin' Up! have brought out refills for 2 of their kits. The Soft Sayings all in kit and the Love Today Planner. Which is great because it means you can make more out of your original investment. You don't need another stamp set or ink pad or acrylic block. What you really want are the consumables so that you can make up another 20 cards. That's what the new refills are about. So you can purchase a kit for £31.50 and a refill for just £19 and you'll have enough for 40 cards!!! I call that really good value for money!
What else can you do with the Soft Sayings All In Kit?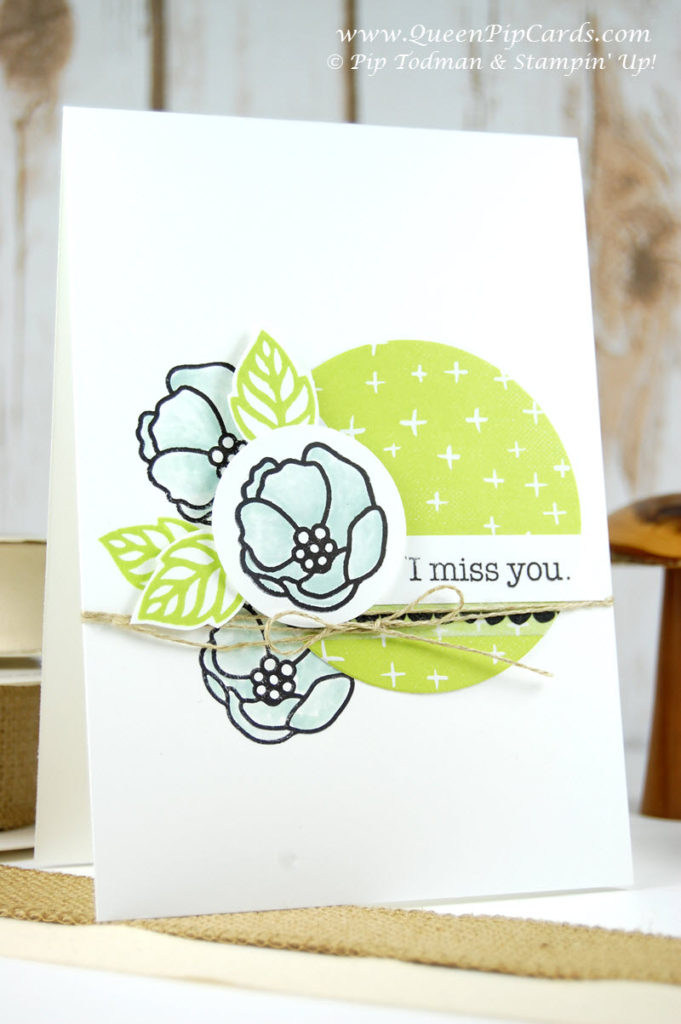 If you are a crafter and have cardstock and other bits at home the Soft Sayings All In Kit is even better value for you because you can use the stamp set for other projects. This card is made using the stamps but paired with a card from the Perfect Days Memories and More kit, a bit of twine, a banner and you're done. I love how the flowers look so different with Soft Sky ink, I used a blender pen and the ink from the lid. Doesn't it look totally different in these colours?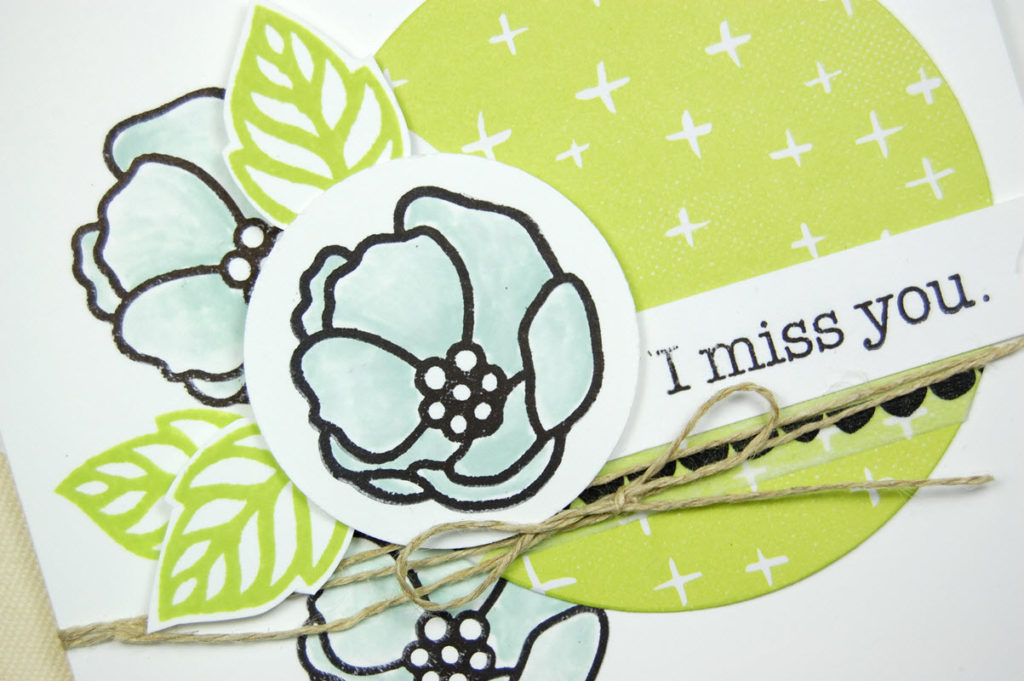 If you agree that the Soft Sayings All In Kit is for you just click the link below and put one in your basket!
Product Links for all the items I recommend & have used for the kit and the additional card idea are shown below. Just click & you'll be taken to my Shop (in a new window). If you are buying the kit you can add on the refill, mini glue dots and multipurpose glue. Then you're all set to make 40 cards!
Crafty hugs, Pip x
#QueenPipCards #StampinUp #papercraft
– Use my Monthly Giveaway Code for all orders under £150 in the Host Reward box on your Basket screen online. I will send you a special thank you from me next month. Click here to read more .
– Click HERE to Join my fabulous team the Royal Stampers today! Just £99 for £130 worth of products! Click here to Join now! or Click here to read about us!
– Fill in the Subscribe form below to keep up to date with all the news and get exclusive projects from Queen Pip Cards