Hello folks, here we are on Sunday again, how did it come round so quickly? I hope you liked the blog hop I participated in yesterday, weren't there some gorgeous projects? Well today, I'm giving you something personal, my anniversary card I made for my husband of (cough) years just this last week.
It uses one of the beautiful Host Stampsets that you can purchase with your Stampin' Rewards when you place an order for more than £150 or if you host a party with me and your party sales are more than £150. There are some really lovely sets this year, but I think this one is so very versatile – it doesn't have to be just for an anniversary!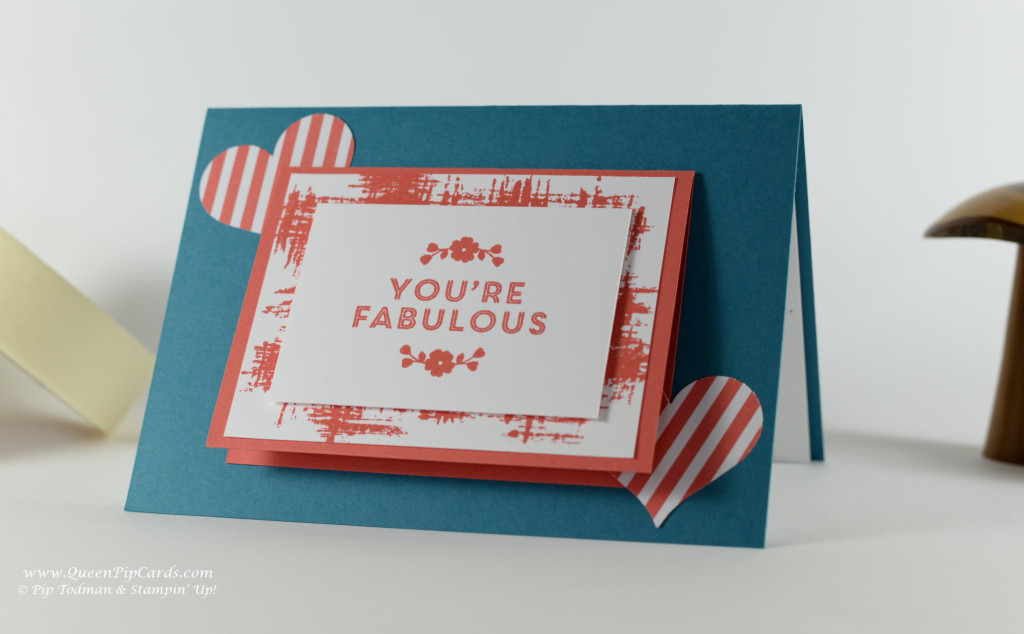 The front is actually a card on a card – and inside it had another heart & Happy Anniversary stamped and the punched with the word window punch – but apparently it was really hard to photograph it! So you'll have to imagine that bit. The colours are Island Indigo and Watermelon Wonder and the Stampset is A Whole Lot of Lovely (just £13 Stampin' Reward pounds – which is a bargain, considering the stamps you get!)
So, if you'd like to host a party with me – please check out my available dates HERE and book me up today – the page shows you what you can earn and also my calendar with available dates (at the bottom) it's so easy – with just a few friends you could easily get to the right sales amount to enable you to purchase the A Whole Lot of Lovely stampset.
Not sure about a party? Contact me for a Private Class instead – I'm offering the Tin of Cards as a Private Class option, and if you have 6 guests you would start earning Stampin' Rewards.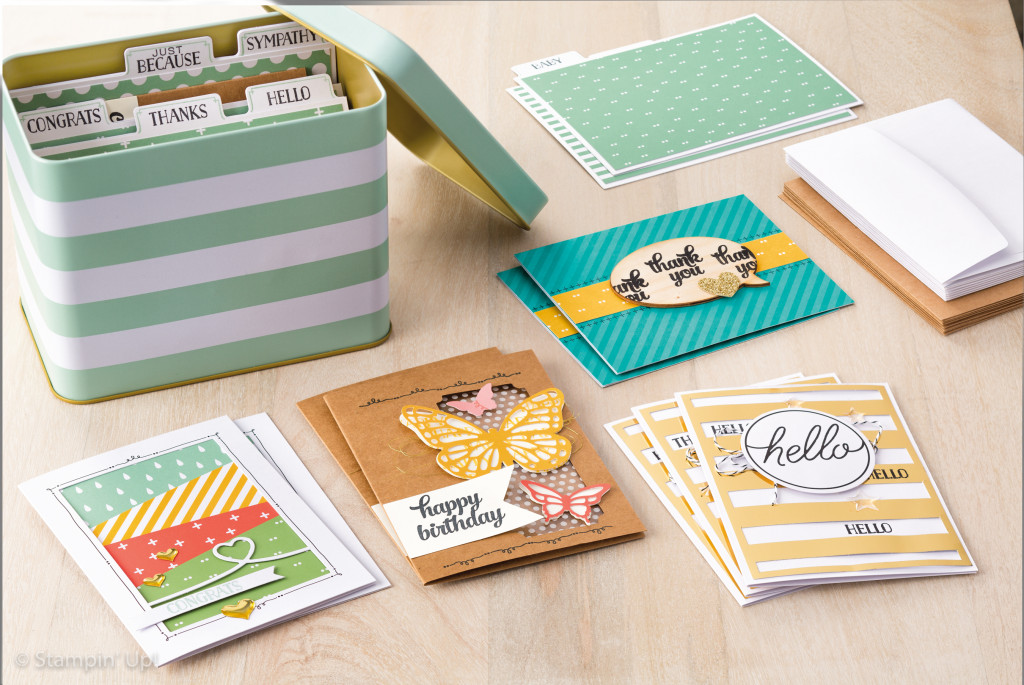 The class is priced at £26 per person, and you'd each get your own Tin of Cards, which makes 16 cards and the dividers to keep in the tin, and a packet of Rhinestones to share between you to add some additional bling – I bring my stamps, ink and everything else you need – you provide the stamping space.  If you're interested, please contact me via my Contact Me Form at the bottom of my About Me page and put Private Class in the Subject Line.
I'd love to join you and your friends for a stamping night of some description over the summer – it can be a great thing to do, because the nights are warm and sunny (hopefully) and a little wine or other refreshment is a very nice accompaniment!
So get in touch today and book your spot before they're all gone! I hope to hear from you soon, but in the meantime, keep stamping and having fun, take care & thanks for popping by, cheers, Pip x