I'm delighted to be able to share the new memory keeping range – Memories and More from Stampin' Up! It has all of the ease we've come to love but adds so much more!  Card packs are especially designed to be versatile: for card making, memory keeping, or any other project you can dream up. The best part is that each card pack sits within a suite of other products for perfect coordination on all your projects.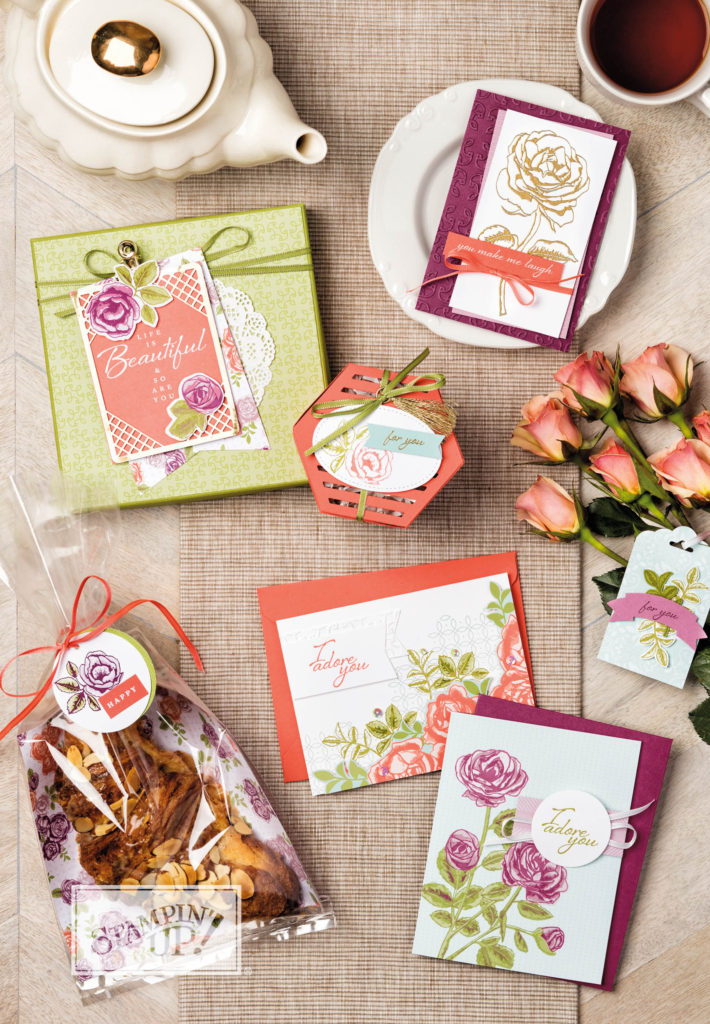 So what do you get in the card packs then? You get 72 regular double sided cards (2 each of 36 designs plus 6 speciality designs!), you get 4 speciality cards and 2 sticker sheets! WOW that's a fabulous set all on it's own! They come in slim line packaging so take up a small space in your craft room, but pack a mighty punch in the design department! You'll be pleased to know that these still work with a Pocket Page System with a variety pack, albums and journalling pens.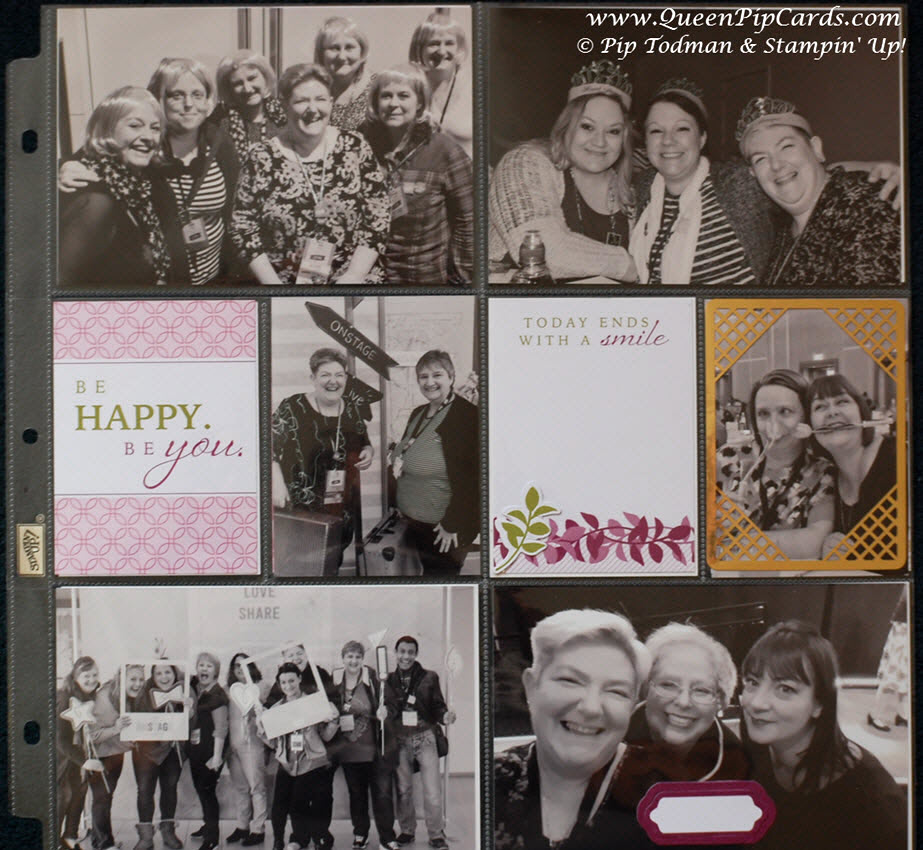 Best of all, they're now cheaper yet give you more possibilities than ever!
Memories and More
The projects today use the Petal Garden Card pack; this is a general, every day themed pack. It's floral so could equally well work in a romantic, wedding or love themed project. It totally coordinates with the Petal Garden Suite. The suite includes a set of Designer Series Papers, a stamp set, card stock and ribbons! All of which coordinate with the colours of the suite Calypso Coral, Old Olive, Rich Razzleberry, Fresh Fig, Sweet Sugarplum, Whisper White and Gold! Lush! In these memory keeping pages I used Black & White photos to really make the Petal Garden Card images pop!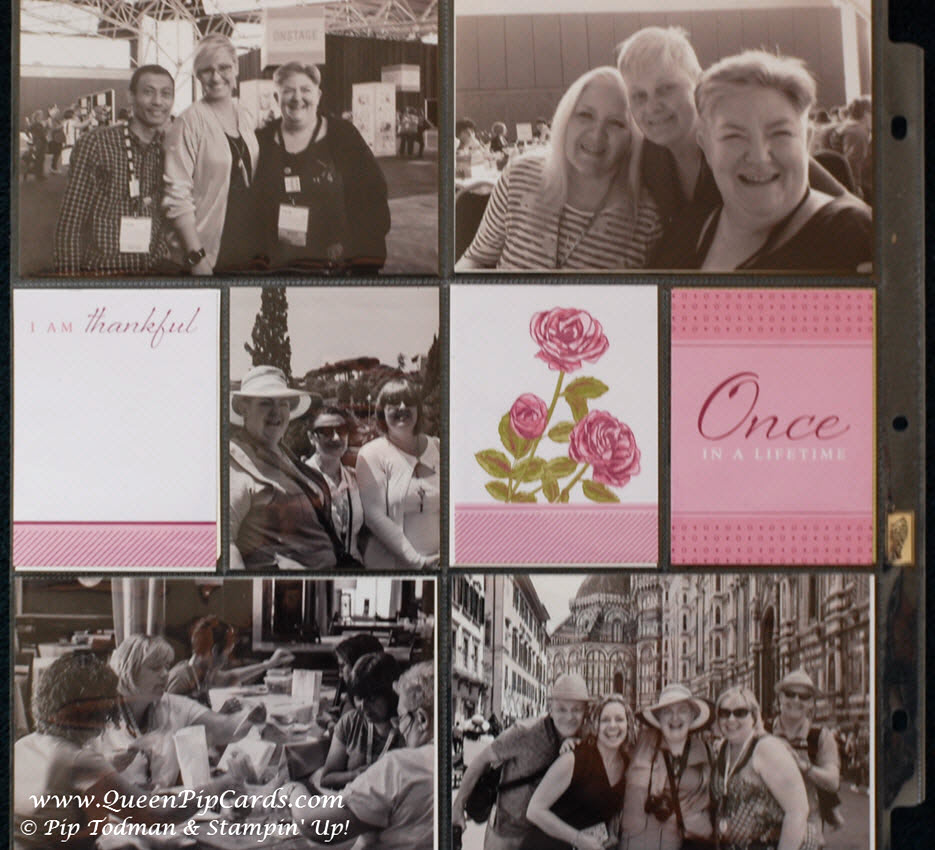 Here I just used a single large card (cut down to 14.9 x 10 cm) as a card front. Stamped the Happy Birthday and added some ribbon. How amazing is that? So now you know why it's Memories and More!
Below I've listed the product items in the suite plus what I used to make this card and of course the Pocket Page System pages too!
I love this photo of me and my teamie Karen! The sentiment sums us up perfectly – we can only be ourselves & we are happy doing that!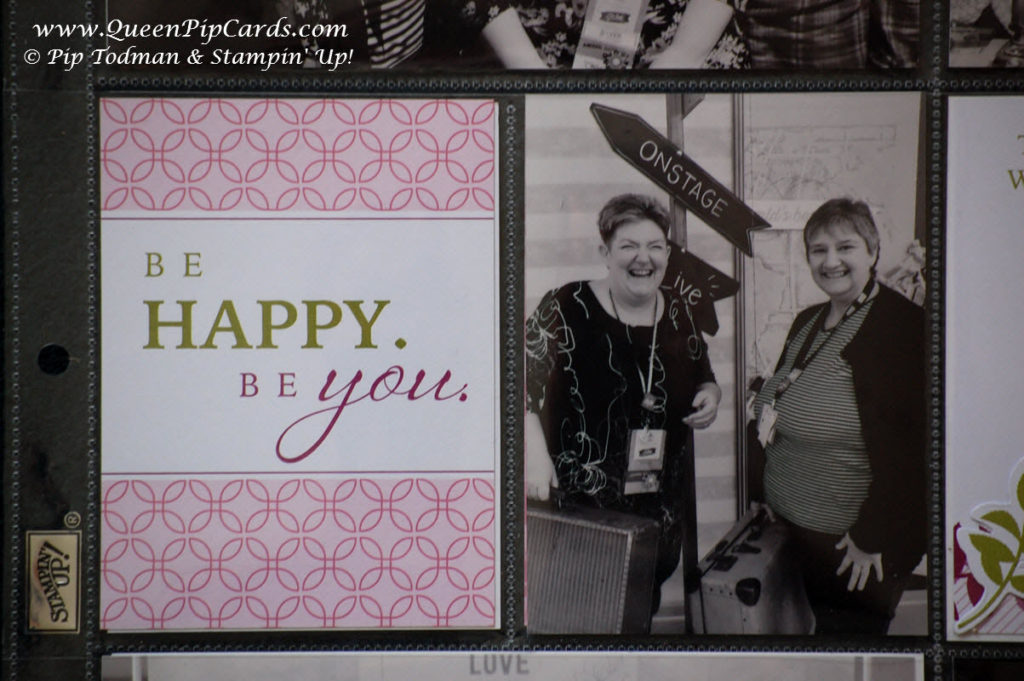 Crafty hugs, Pip x
#QueenPipCards #StampinUp #papercraft
– Use my Monthly Giveaway Code for all orders under £150 in the Host Reward box on your Basket screen online. I will send you a special thank you from me next month. Click here to read more .
– Click HERE to Join my fabulous team the Royal Stampers today! Just £99 for £130 worth of products! Click here to Join now! or Click here to read about us!
– Fill in the Subscribe form below to keep up to date with all the news and get exclusive projects from Queen Pip Cards