Marque Messages is the perfect stamp set for team appreciation cards and gifts. I love sending rewards and recognition to my team when they have a great month, do something amazing or just because they're in my team. This week, I realised I don't blog about them enough, and yet they are AWESOME! This card was made by one of the Royals for a recent team swap.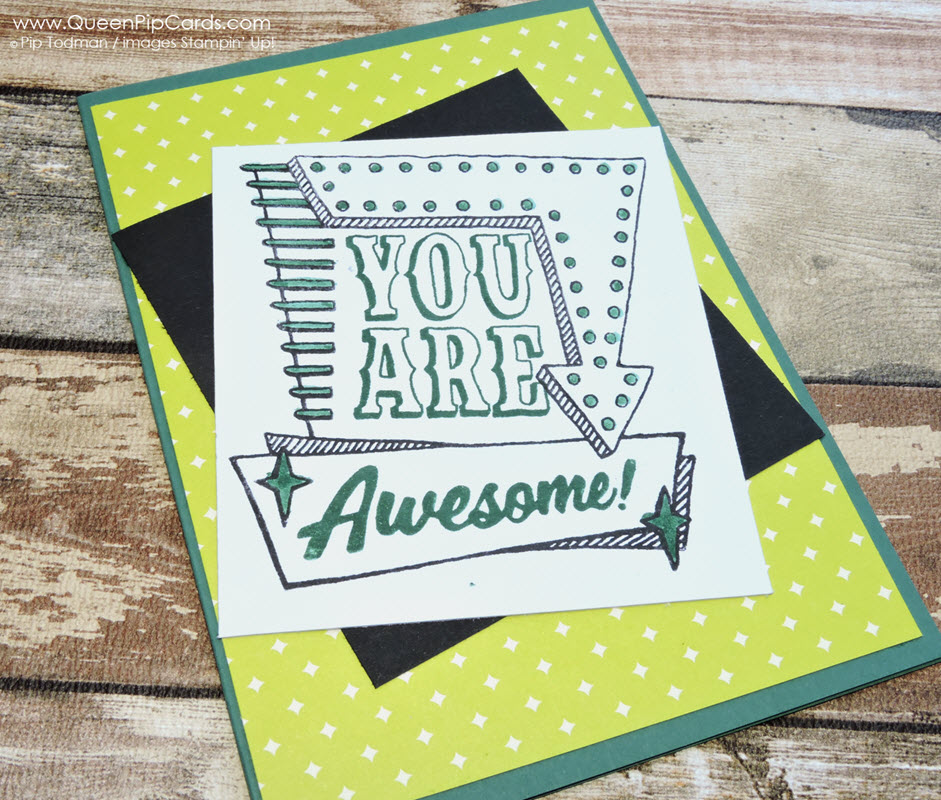 I also haven't shared what I do for my team. Which is daft, because I might be what you're looking for in a team leader! Stampin' Up! has a brilliant compensation plan, lots of online learning and great incentives, so what do I bring to the table?
I've presented at Stampin' Up! European and UK Events, and I've done videos for Stampin' Up! head office. Having been a demonstrator for 6 years, in business for 3 years as Queen Pip Cards I've also earned 3 Incentive Trips (the top achievement for demonstrators worldwide). Well that's all about me, what do I give to you?
Marque Messages – Team Training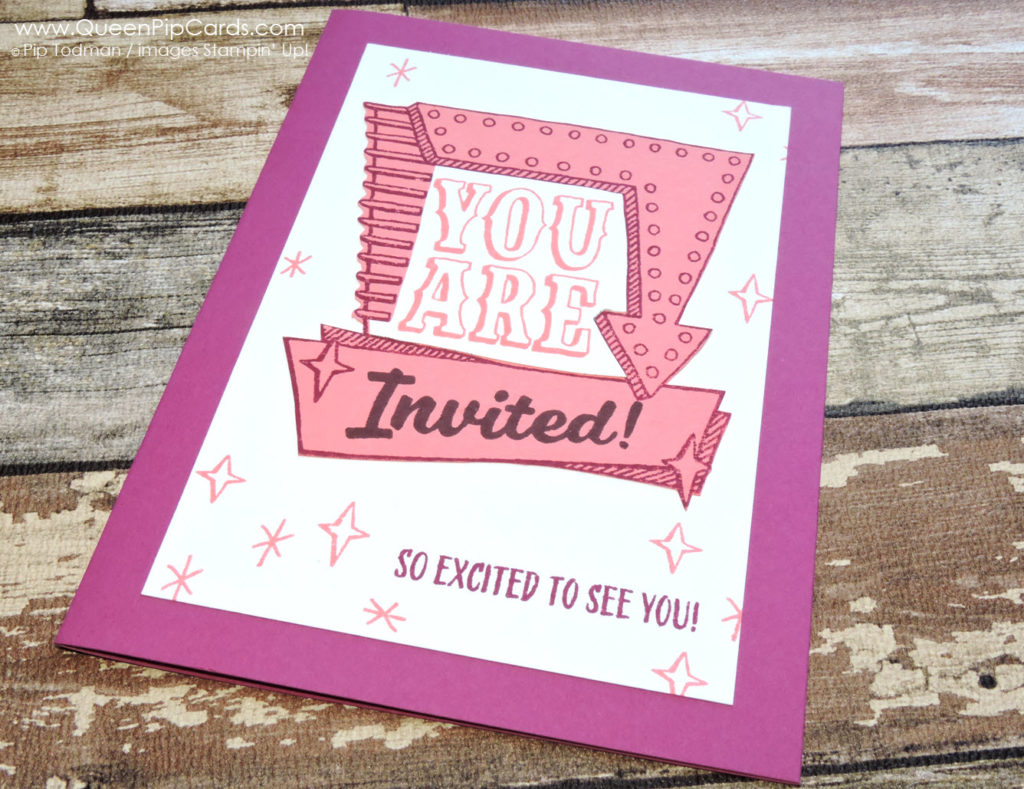 Everyone gets invited to Team Training of course!
I run team training every month, there is online and face to face training with Make & Takes In A Box so you can follow along at home.
121 coaching sessions for any of my directs who wants them.
Quarterly Craft Days with my fellow demo and our wider teams.
Royal Builders Facebook Group for weekly actions and accountability, I also provide a 6 week course of training on the various aspects of our business.
Marque Messages – Team Fun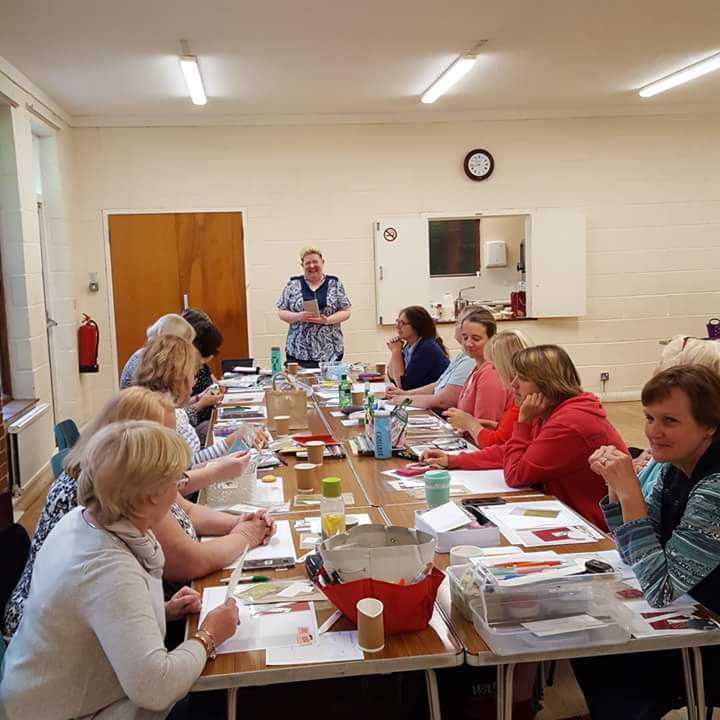 Get together with your fellow Royals at all Stampin' Up! Events. Crowns are mandatory in some way, along with fun and crafty chatter.
I love that my team have crafty play dates with friends they've made in the team.
Gifts and recognition every step of the way, whether you will be a happy stamper and enjoy the discount or whether you want to run a business and progress through the Compensation Plan.
Whoop Whoop Wednesday – tell us what you're whooping about each week!
Marque Messages – SU Business Angels Training
I'm one half of SU Business Angels, with Louise Sims a fellow demonstrator we are training demos in the technology you use in your business. Our webinar training is FREE to our team members, because we believe in helping our teamies get ahead too! This new venture has already been well received and more dates and information will be available soon.
Marque Messages – Stampin' Up! Benefits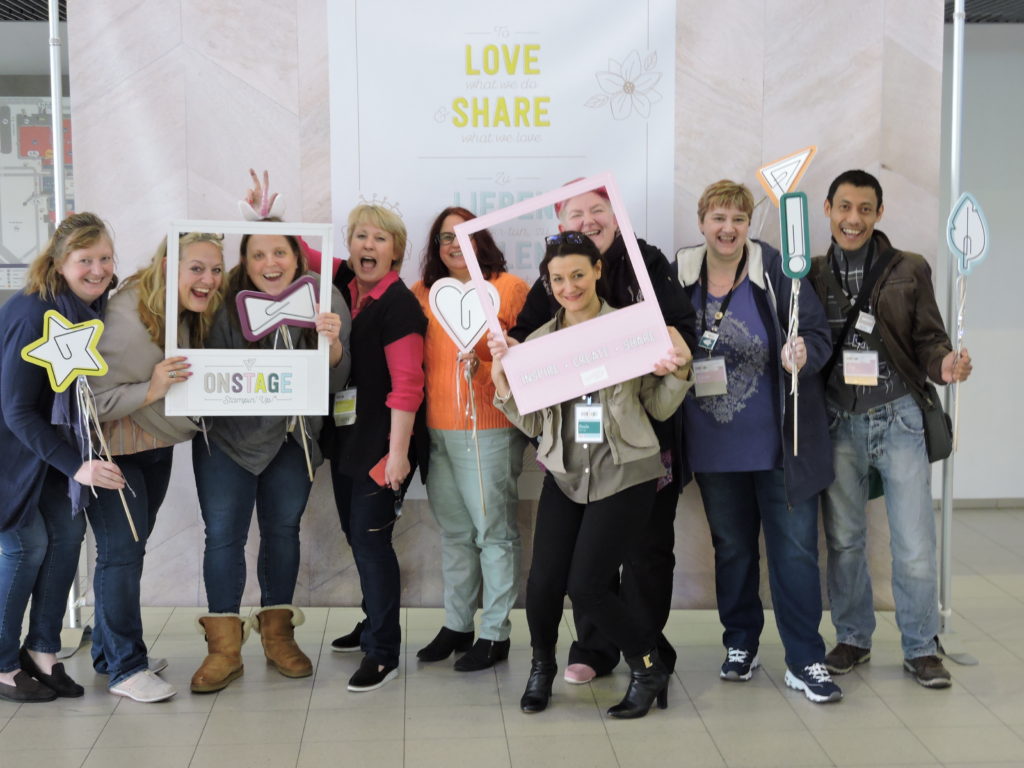 Fully personalised Starter kit – you choose up to £130 of products but pay just £99
20% discount (pre VAT) off all your purchases for at least the next 3 months
Earn 20% minimum commission on any sales to other people – even just to friends or family!
You still get all the same special offer benefits (like Stampin' Rewards, half price items)!
Get to see & order from NEW catalogues early with our pre-order specials!
Bi-annual Demonstrator only events
Flex Points – an incentive programme for selling & buying! Use the points against products or special logo items or even to attend events!
Quarterly magazine exclusively for Demonstrators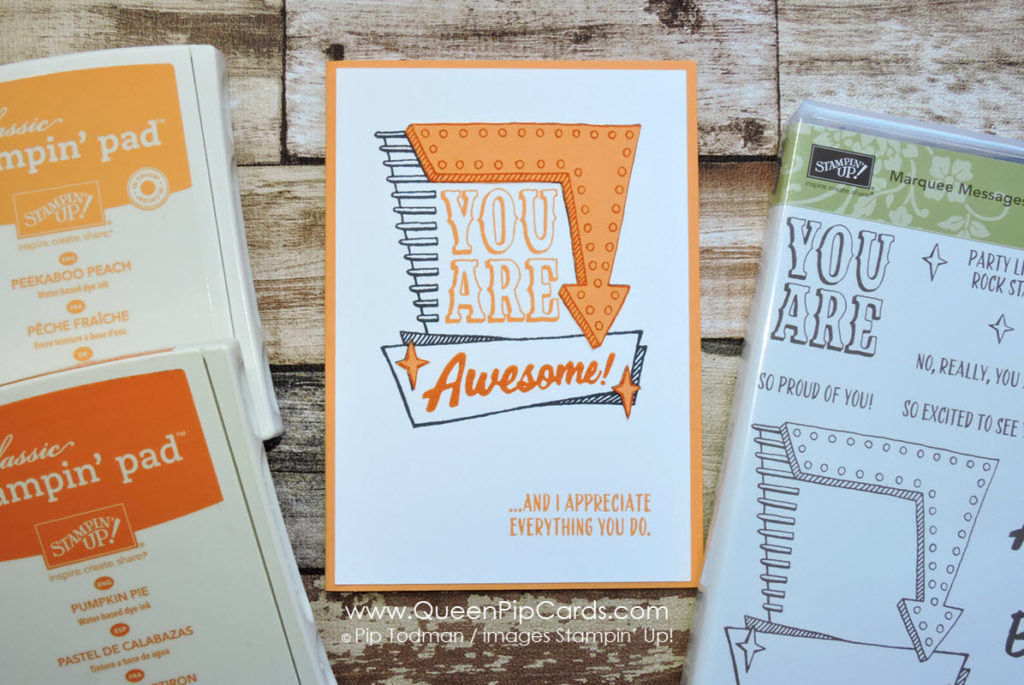 Choosing a team leader should be all about who you get on with, after all you'll be teamies for a while! It should also be about getting the support you need to help you get going on your business too. We're all independent demonstrators, no one works for me, but I feel responsible for those who join my team and I want you to have the best fun and the best help! If you want that too, plus all the Stampin' Up! benefits then join my team today.
There is nothing to lose and everything to gain from joining the Royal Stampers and Stampin' Up! We welcome all crafters, all ages and all experience levels. If you love the products and want to be in a supportive team who have lots of fun, then this IS the team for you! I can't wait to welcome you into our crafty family!
Crafty hugs, Pip x
#QueenPipCards #StampinUp #papercraft #InspiringYourCreativity
– Use my Monthly Giveaway Code for all orders under £150 in the Host Reward box on your Basket screen online. I will send you a special thank you from me and a share of the rewards next month. Ordering over £150? Keep the rewards for yourself! Click here to read more .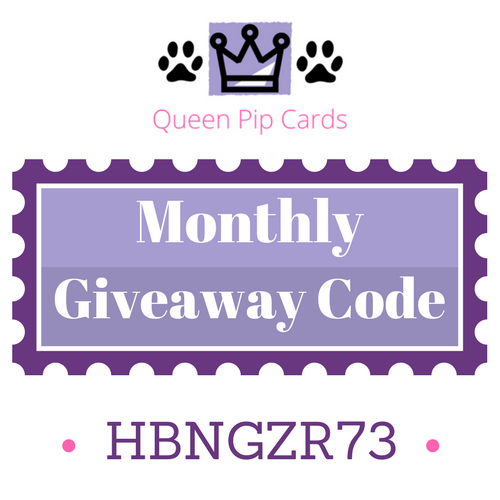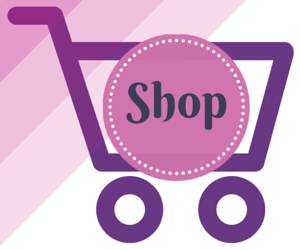 – Click HERE to Join my fabulous team the Royal Stampers today! Just £99 for £130 worth of products! Click here to Join now! or Click here to read about us!
– Click HERE to become a Crafty Corner Member on Facebook!
– Fill in the Subscribe form below to keep up to date with all the news and get exclusive projects from Queen Pip Cards