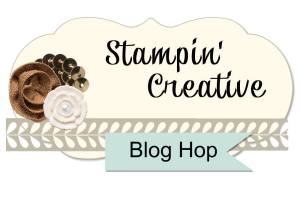 Happy Saturday folks, we're back again with this month's Stampin' Creative Blog Hop posting! I've been busy this last few weeks, with holidays and things, so today is a very simple post and offering. I wanted to show you another way of using the Tag Topper punches (especially since one is on offer over on the Weekly Deals) and how it can be used so nicely with some gift packaging, as that's our theme this month! I'm sure if you hopped here from Louise she had a great project, or if you're starting with me – welcome!
I know that most of the crew may well be thinking Christmas, but I wanted to share a little more Halloween treat fun first, since it's only just around the corner. So you'll remember this one from a while ago?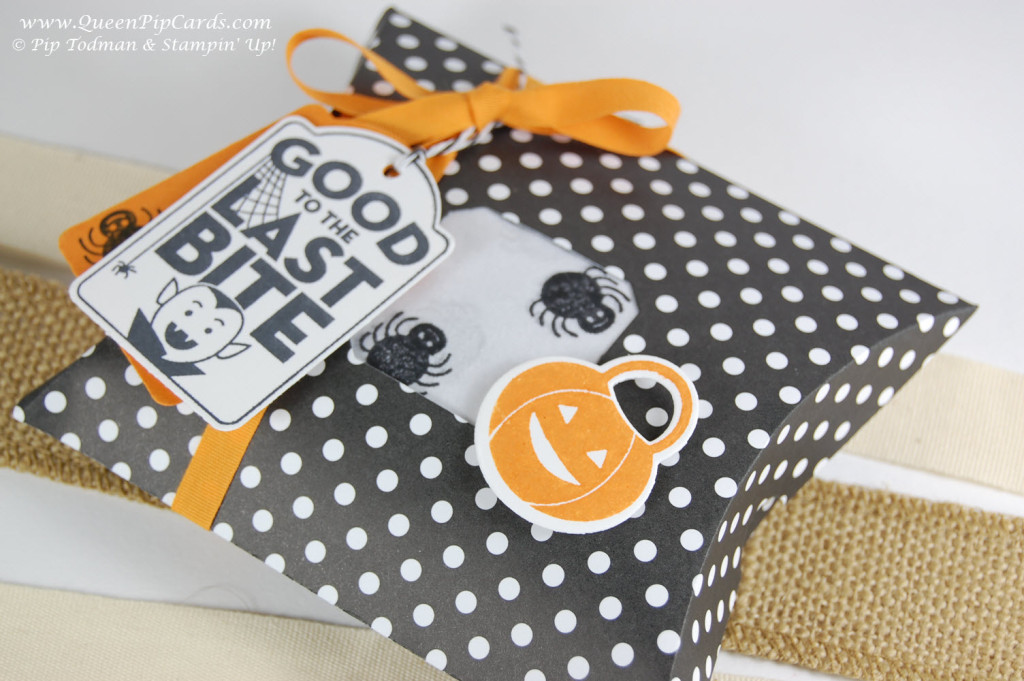 Well here is a companion package with the tag topper punch showing off the new sentiment so well! It fits perfectly onto the tag which is 5.1 cm / 2″ wide. I used the standard scalloped Tag Topper, but the Ornate one is on sale in the Weekly Deals and it's gorgeous too!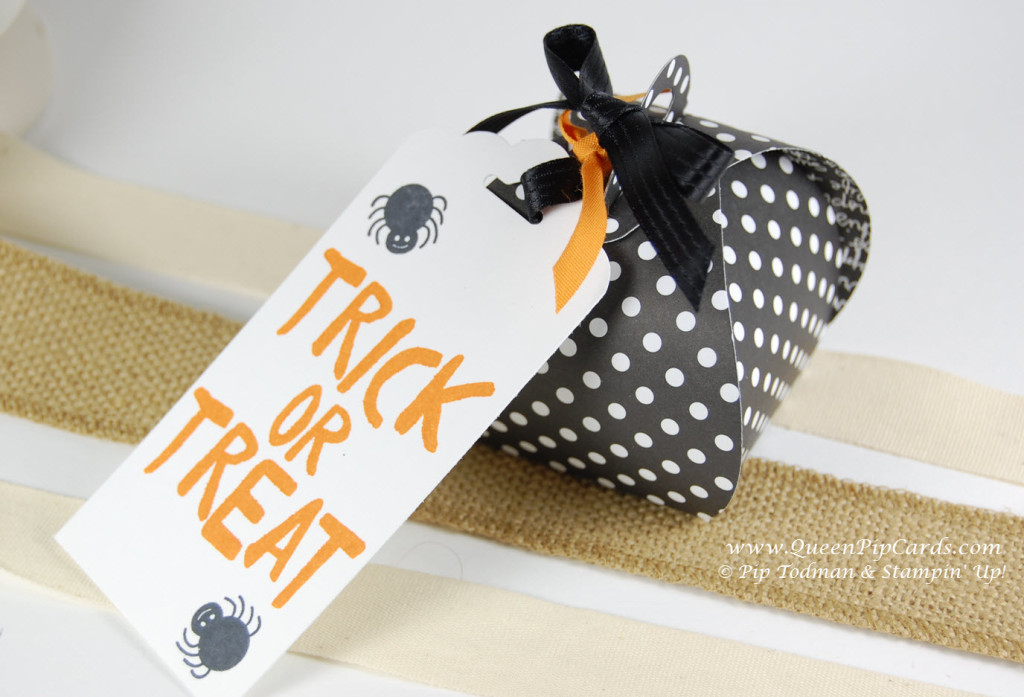 Hope you like these, I know they're basic – but when you're doing a Halloween party or treats for the door visitors, you don't want complicated and tricky! Here they are together so you can get a concept of size, especially of the new square pillow box!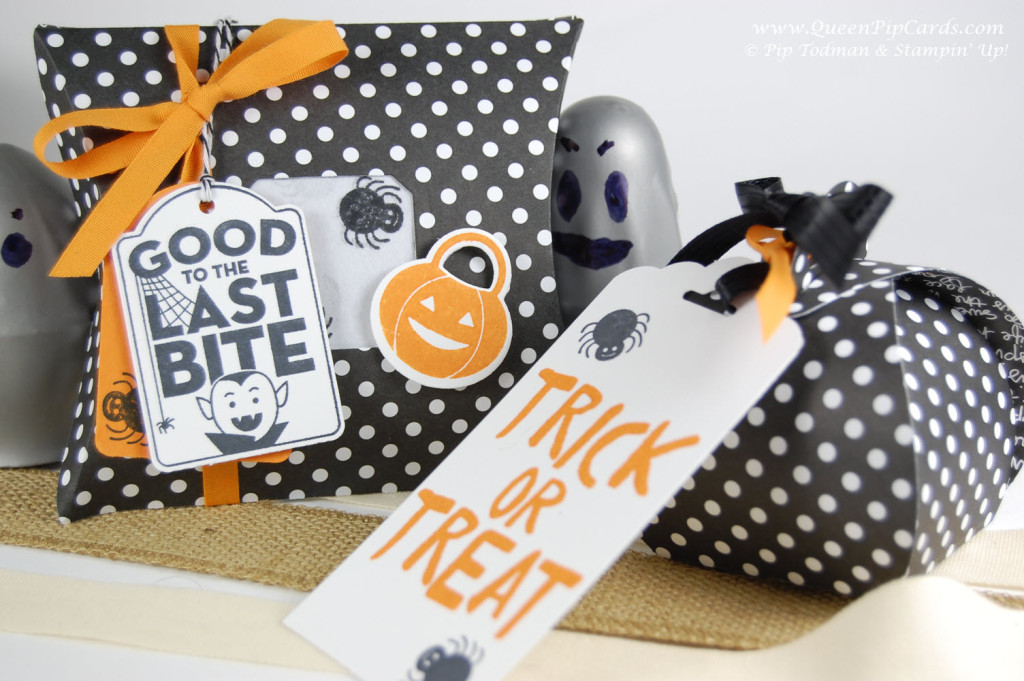 If you'd like to purchase any of the products, hit the photo below to go to My Shop, but hop around first and see what else you might like to add to your packaging wish list from the rest of the hop team first. Just don't forget to come back here & put your order in using this month's Stampin' Reward / Host Code: WSTSHX97 to get a special thank you from me (provided you allow contact from your demonstrator!).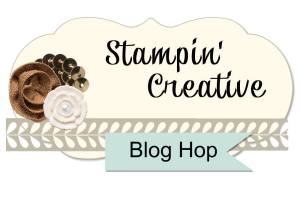 So, next up is Lesley, who I'm sure will have lovely projects to share with you, click the image or this LINK.
Below is the full list of those in the hop this month, please visit us all, and leave comments – we love to hear your feedback! Just see the little bubble below this post (past the list of products) and click to add a comment! See you again tomorrow for my normal weekly news and inspiration! Have a great weekend, hugs, Pip x
Pip – You are here