Good morning, what a week we're having! Hot, hot, hot – it doesn't feel like the middle of September, more like the end of July! So I thought I'd show you some easy craft ideas for packaging as they have a bit of a sunny feel!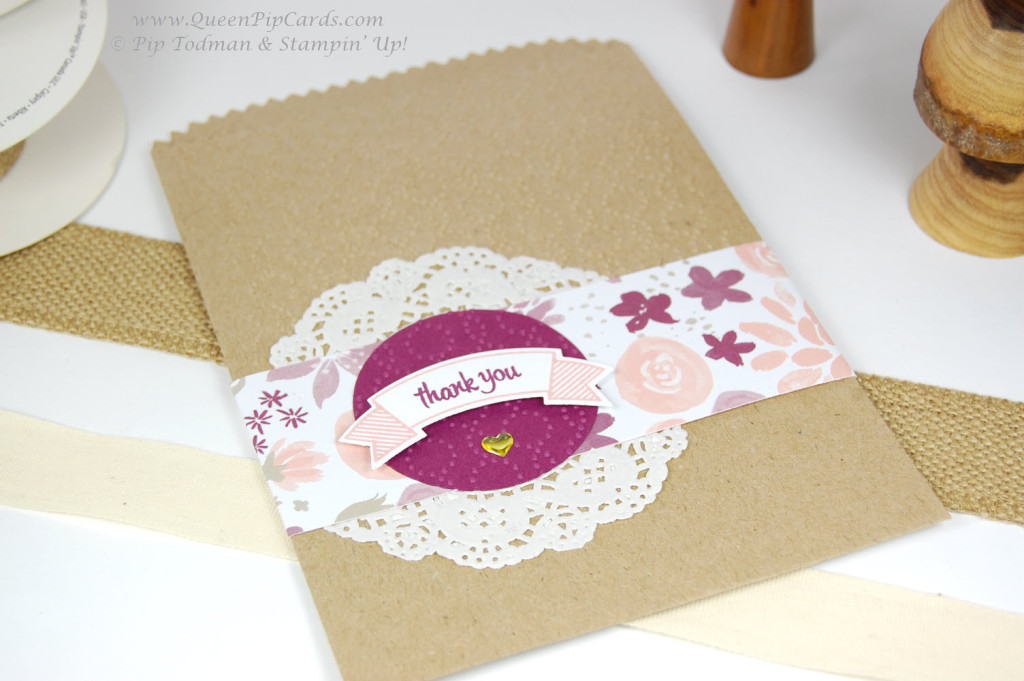 This one uses the Kraft Gift Bags from Stampin' Up! along with the Blooms & Bliss Designer Series Paper. I love how Rich Razzleberry coordinates so nicely, and did you spot a bit of embossing on the bag and the Rich Razzleberry circle? The stamps are not actually the matching Blooms & Bliss set – they're Garden In Bloom, but I think they work very well too. Plus the words and banners are from Thoughtful Banners with the Duo Banner Punch (which come as a bundle with 10% off).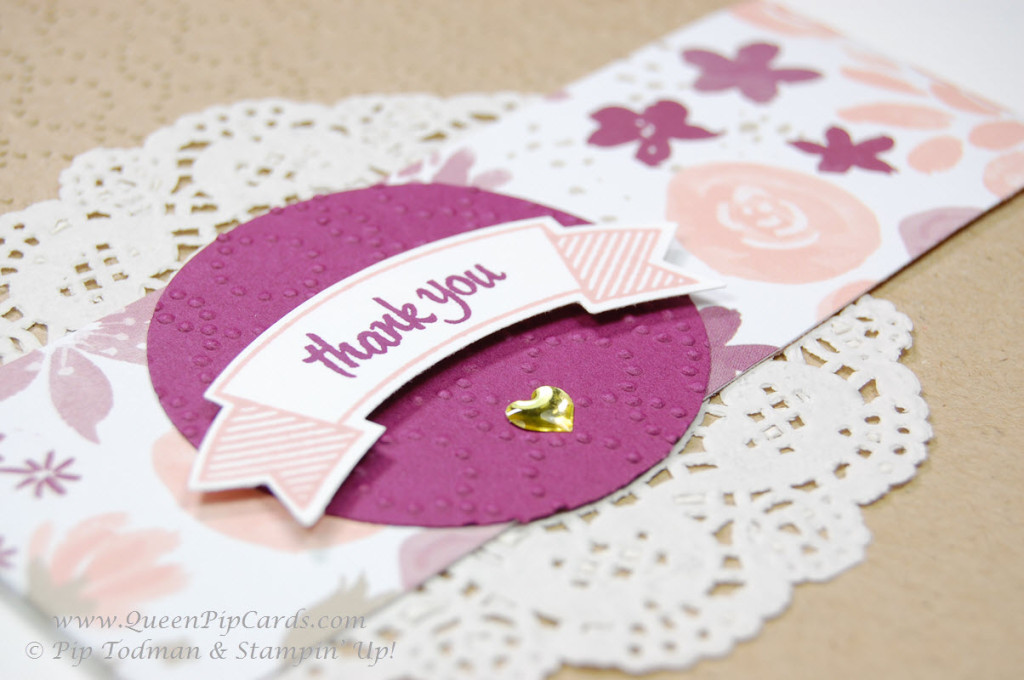 I did another gift back with the same products so you can see how versatile they can be – this one uses the Glassine bag instead. I love the Metallic Shapes and that Gold Binder Clip. I'd use these bags to pop little gifts inside, like some Rhinestones for a crafty girlfriend, cinema tickets or show tickets, any kind of voucher, face / mud masks for a friend or your mum, or any flat bar of chocolate or a pack of biscuits!
Easy Craft Ideas for Packaging
Buy the bags
Buy some Designer Series Paper (DSP)
Stamp a bit
Add a doily & / or a clip to close
Voila!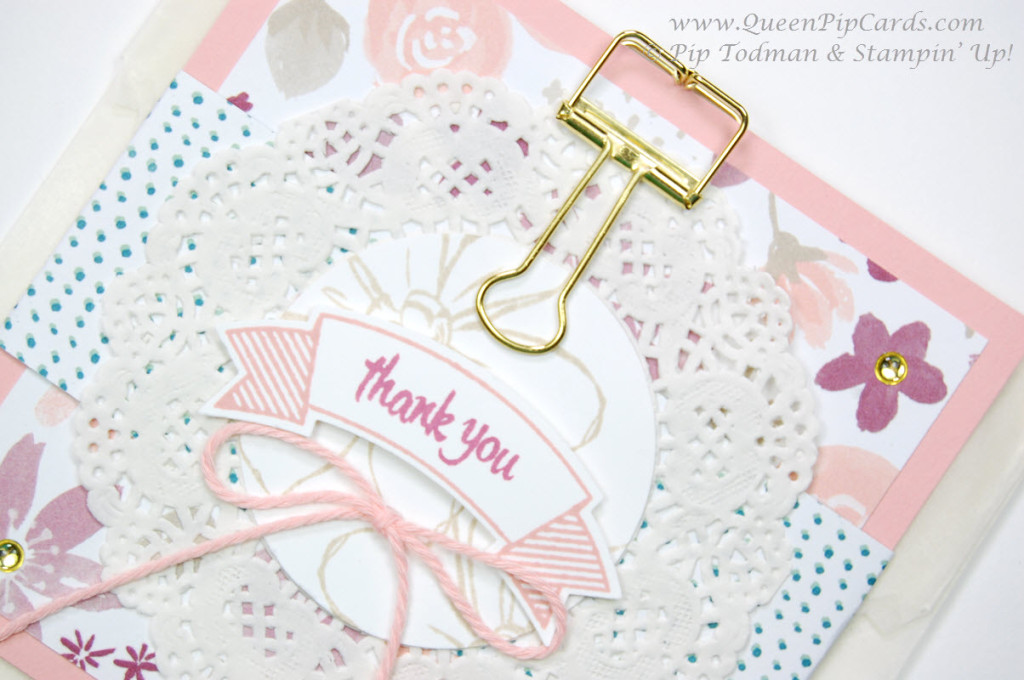 Aren't those doilies darling? Easy craft ideas for Packaging that won't break the bank, or cause you any stress. Buy your products now by clicking the product images below or  my large Shop button.
Enjoy and see you again soon! Happy packaging, hugs Pip x
p.s. don't forget to use my Monthly Giveaway code if your order is under £150 and you'll get a thank you next month from me out of the combined rewards! If your order is more than that, keep those rewards for yourself!
p.p.s. Cutting Blades are back in & the final week of Special Offers is up from today! So grab those while you can!