Good morning! Yep, I know it sounds crazy, but honestly stamping with fresh fruit isn't mad at all – look at the amazing cards you can make when you use the new Fresh Fruit stamp set from Stampin' Up!  I have used this set so much this summer, it's popping, on trend, easy to use and works for all occasions – so today I have a couple of examples and a video to show you!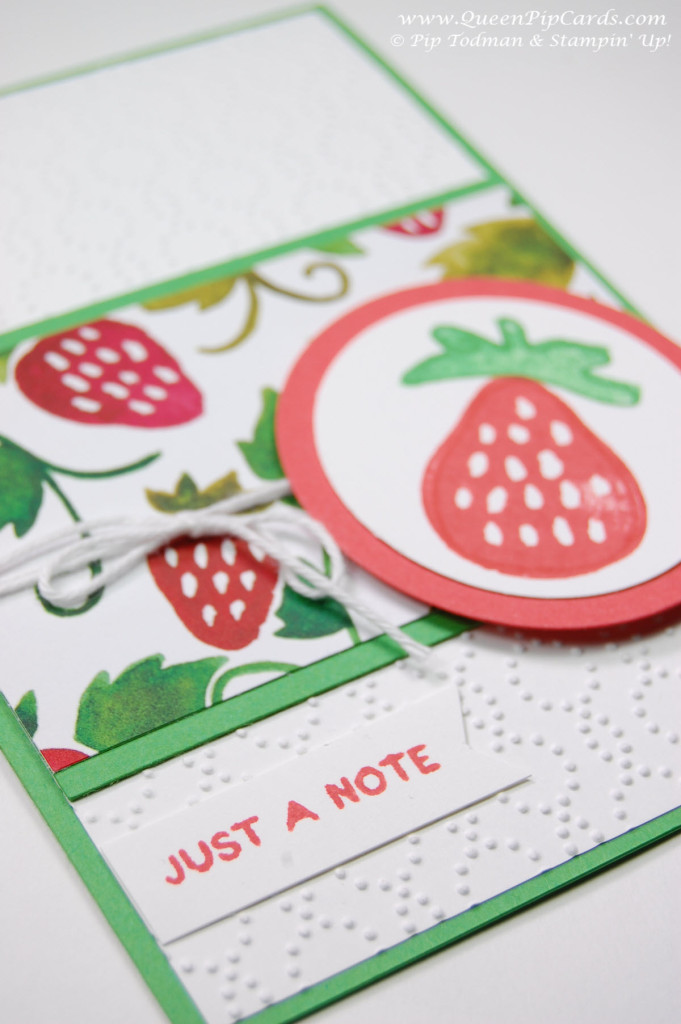 First off, the plain old stamping is so much fun, strawberries (upside down sometimes when I do them), pears, peaches and oranges – they're all there and if you get bored stamping with fresh fruit, you can make them into flowers instead!!! Notice the watercolour effect of the stamps – so clever and matches the paper beautifully!
Stamping with Fresh Fruit (Resist Technique)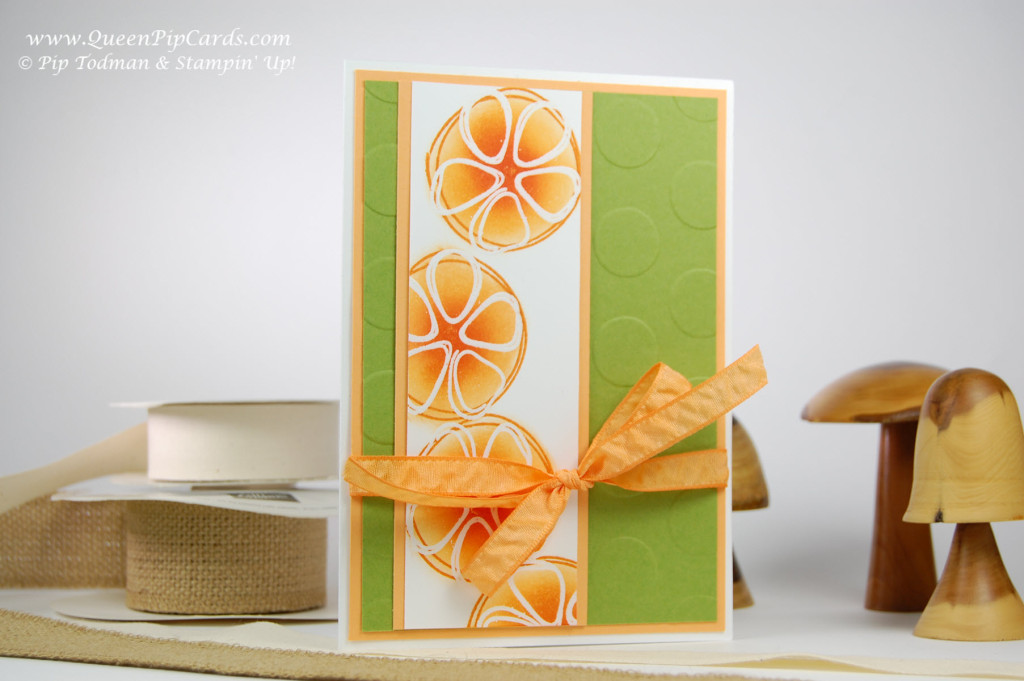 I loved the idea of rind and oranges so much I decided to use the resist embossing technique to make them really shine! Watch my quick 5 minute Quick Tip Technique video to see how to recreate it.

The ingredients of this card are so simple but it really does look great in the hand and I'm sure would bring a smile to anyone who received it. Add any sentiment you like for whatever occasion you need, it's what I call a multi purpose card.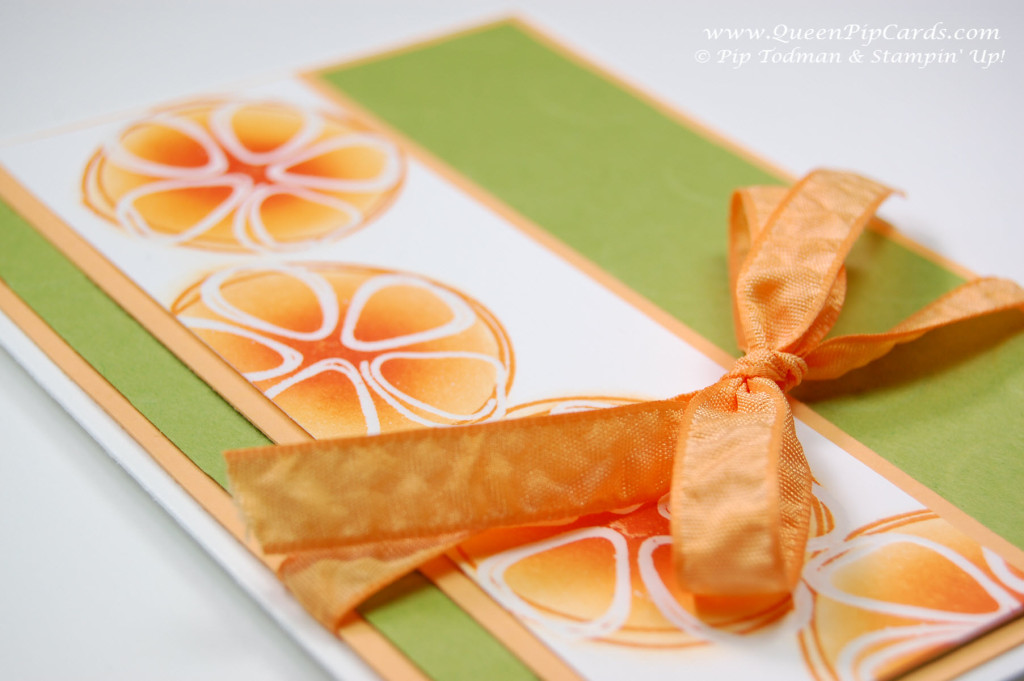 You can buy all the products you need to make the resist card from me, right here at Queen Pip's Shop.  Click on the products below to go straight to that item in the shop, then create your basket, and use my Monthly Giveaway code CBSKZB7U at checkout to get an extra thank you from me for shopping online!
The card dimensions / instructions are:
Thick Whisper White cardstock (European A4 size) cut in half at 14.9 cm (long edge to the top of your trimmer).
Peekaboo Peach cardstock cut to 14.4 cm x 10 cm
Old Olive cardstock cut to 13.9 cm x 9.5 cm run through the Big Shot with the Large Dots embossing folder
Peekaboo Peach cardstock strip 5 cm x 9.5cm
Whisper White strip 4.5 cm x 9.5 cm resist embossed as per the video above.
Layer everything together but don't adhere to the card base until you've wrapped Peekaboo Peach ruched ribbon around and tied it in a bow
That's it a different card that's not too fussy but shows of stamping with fresh fruit and a pop of resist embossing with a little frill of ribbon!
Hope you've enjoyed today's card, you can Shop Now for all the products you need by clicking this link or the big Shop button below. Happy stamping with fresh fruit and embossing it! Hugs, Pip x