Happy Sunday everyone, well I know I've been busy at Make It over the last two days but last week I held my last crafty party of February, so I thought I'd take this opportunity to blog about the crafty parties I run and the gifts I like to give to the hosts! So what is a craft party? Basically it's a fun night in, where you bring the ladies (or gents!) and I bring the crafting! It's not formal, or too serious – it's about having a great time while trying out some of the great Stampin' Up! products I sell. The basic outline of the party is the same – tea / coffee / biscuits provided by the host, chatting, welcoming the guests, set up of everyone's spot at a table. Then I introduce myself and Stampin' Up!
I show them what the stamps are, the blocks, the inks – how to open the inks!! – what we'll be doing and then I always like to make my host a present!  Here's the card I demonstrated this month, featuring the Balloon Celebration stamps and the new matching punch along with the A Nice Cuppa stamps and matching framelits! I gave this to my host to say thank you for introducing me to new people. I think these bundles go so well with each other!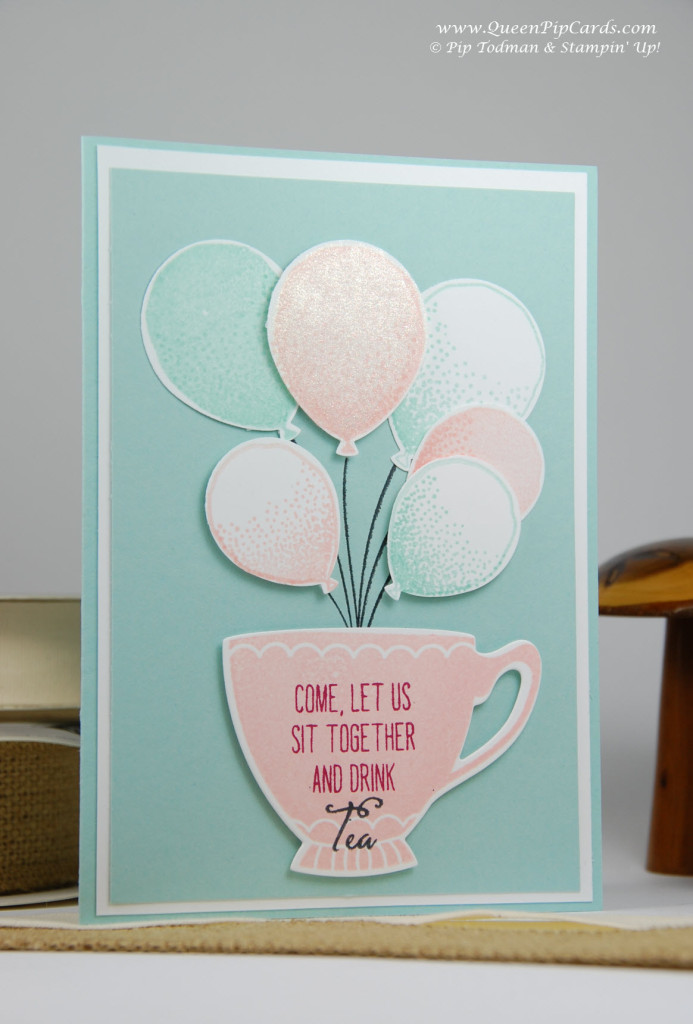 As well as a card, I think it's nice to have a little gift too! So here's the gift I gave my hosts this month – they had biscuits, tea bags and chocolate inside (except for last week as I had a gluten free / dairy free host – so it was fruit & nuts instead!!).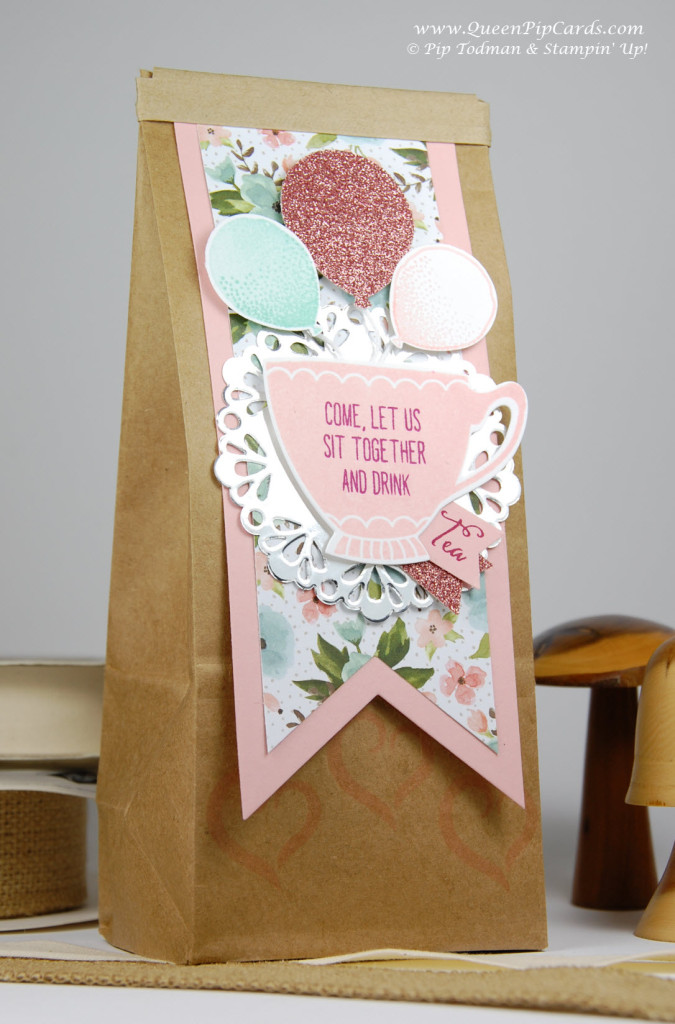 Then the card that everyone made was this one, totally CASED from Tracy May who is amazing – she made it in a red / pink combo, but I wanted to go blue! So mine was Bermuda Bay and Pool Party, and on the night we added a touch of Wink of Stella (obviously!) for some extra shimmer! Sadly I got hubby to take the photo pre-shimmer! There's always a lot of laughing at my parties – doing something creative lifts the spirits for sure!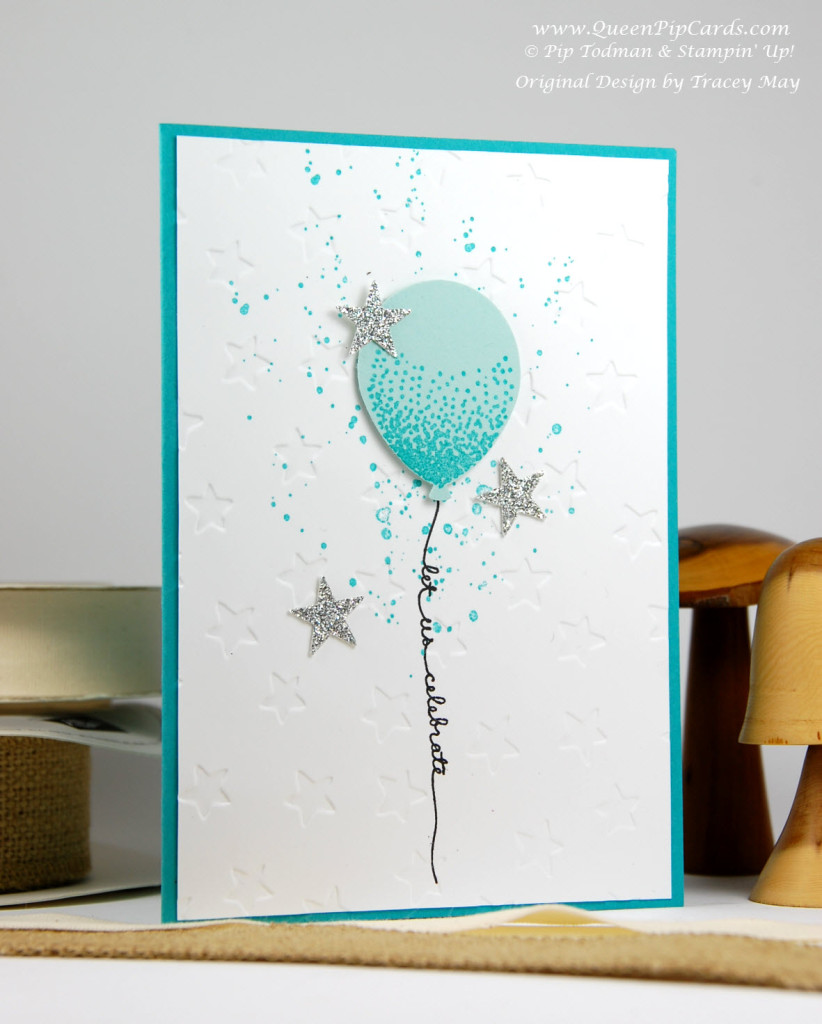 When folk are happy with their cards, we break out the refreshments again and get down to the fun part of choosing what people would like to purchase. Some people catch the bug and want to go for everything, but I like to offer some sensible start up items for those who haven't crafted before – the Watercolour Wishes kit is ideal for a total newbie, or I pick a bundle that goes with the items we've used in the Make & Take.
Others are crafters already and know exactly what they want to purchase, this month the Wink of Stella has gone down a storm & if you saw my video earlier in the week, I'm sure you can see why! Haven't seen it yet? You can find it on my YouTube playlist HERE.
Some people don't want to order at all – and that is also fine, they all have the chance to come along and play at my classes or book their own party! Maybe next time they'll see when they might be able to use this new talent for some specific project – like wedding invites etc. That's when they know they can get in touch with me again. I love sharing what I love with others and helping them in their creativity, in this I make a difference! I'm a no pressure selling gal and people appreciate that.  I believe the products speak for themselves – don't you?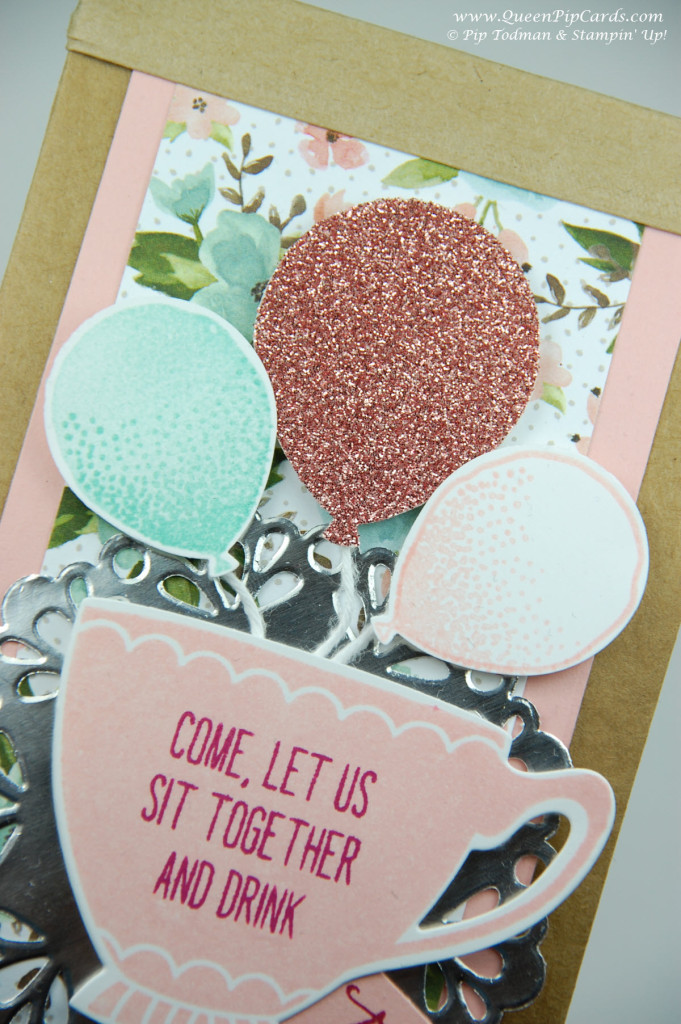 Meanwhile the host is thinking about all the lovely things on his/her wishlist! Hosts can earn FREE spend in the catalogues and unique Host only items (at the back of catalogues) when their sales are over £150 and with Sale-a-bration if sales are over £200 they get an extra £20 FREE on top of their normal spend allowance – so it's a great time to host!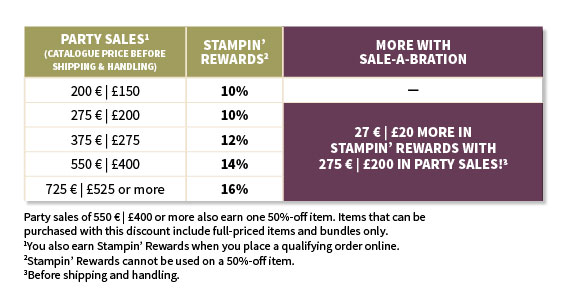 So, if you want to get in on the act & have a few laughs book your spot now! Click HERE to go to my March Events Calendar & see which events are called Host a Party!  – RSVP first and you'll get that date. RSVP second and I'll be in touch to work out a date that we can both make. Remember Sale-a-bration ends 31st March – so get in before you lose that extra £20!
Want to replicate what I've done here? All of the products for all 3 projects are shown below.
I hope to help you craft soon, get in touch and let me know! Happy crafting, hugs, Pip x