What an amazing experience I had last week. Showing off Blossoming Baskets with Queen Pip Cards and House of Fraser in Camberley. I had a blast and was over the moon with the fabulous displays the lovely Louise from House of Fraser made for me. So you're thinking, why would I be in House of Fraser right? Well, my friend Melanie works there and suggested to her managers that a pop up shop with card making might be a great idea for their Mother's Day celebrations. Cue my entrance stage left!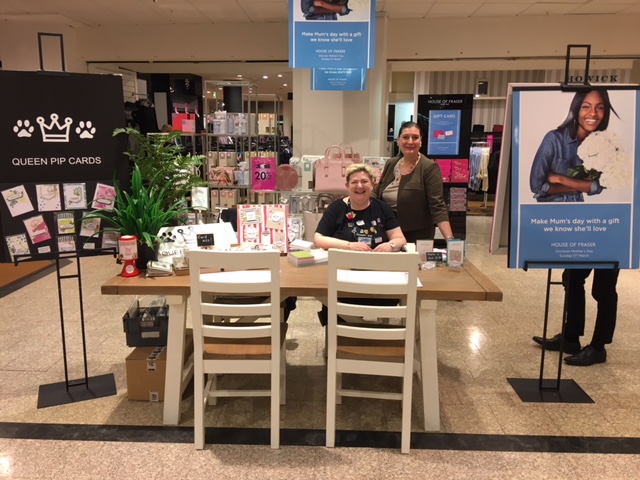 Blossoming Baskets With Queen Pip Cards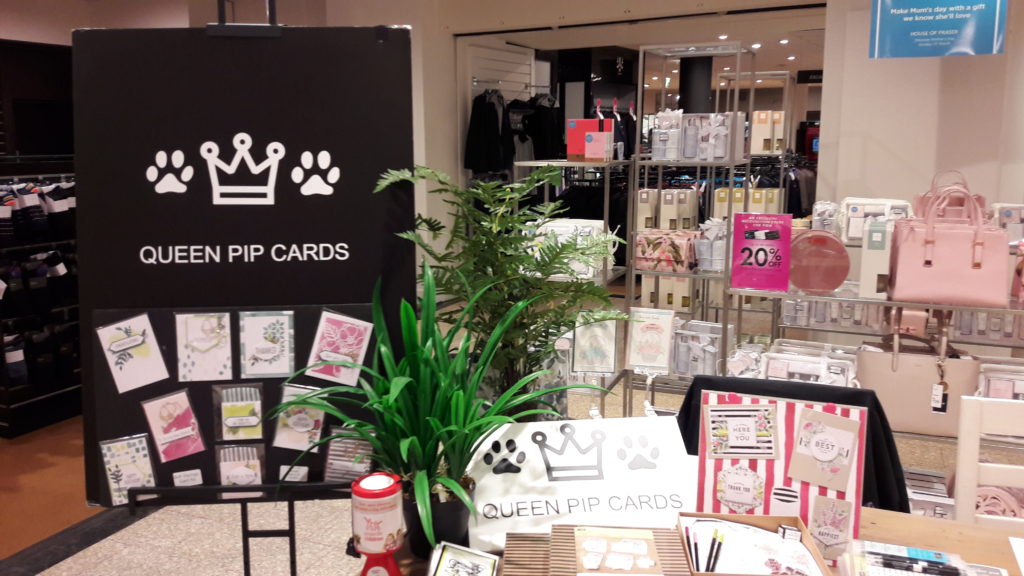 I had no idea what to expect. They had told me a little about where I would be and that they'd make some signs up with my logo on it. Boy did they over achieve on those! So there I was, all set up & waiting for people to come and make some cards with me. I designed a Mother's Day card with Blossoming Baskets and added the wording from Thoughtful Banners (which is an ace set for all occasions).  Add in some watercolour pencils and you're on to a winner. Minutes went by, and no one said hello or anything. I said Good Morning with a smile more times than I could count, and finally a lovely dad who didn't have time to make one, bought one for his wife from their four gorgeous children. He's a keeper for sure! That seemed to start the ball rolling, and people started to stop and ask what I was doing. Many people felt shy about doing their own cards, but once one started others joined in.
Queen Pip Tip
I love that you can change up the card to make it great for Mother's Day but also for birthdays too. On the day I made a selection as well to show how the different colours mix and match perfectly with Stampin' Up! coordination. Plus I showcased non straight card fronts too – yikes, I know that's going to get some sharp intakes of breath from a few of you, but I think they look good too! Add some sparkle or bling for a finishing touch! What do you think? COMMENT HERE and let me know!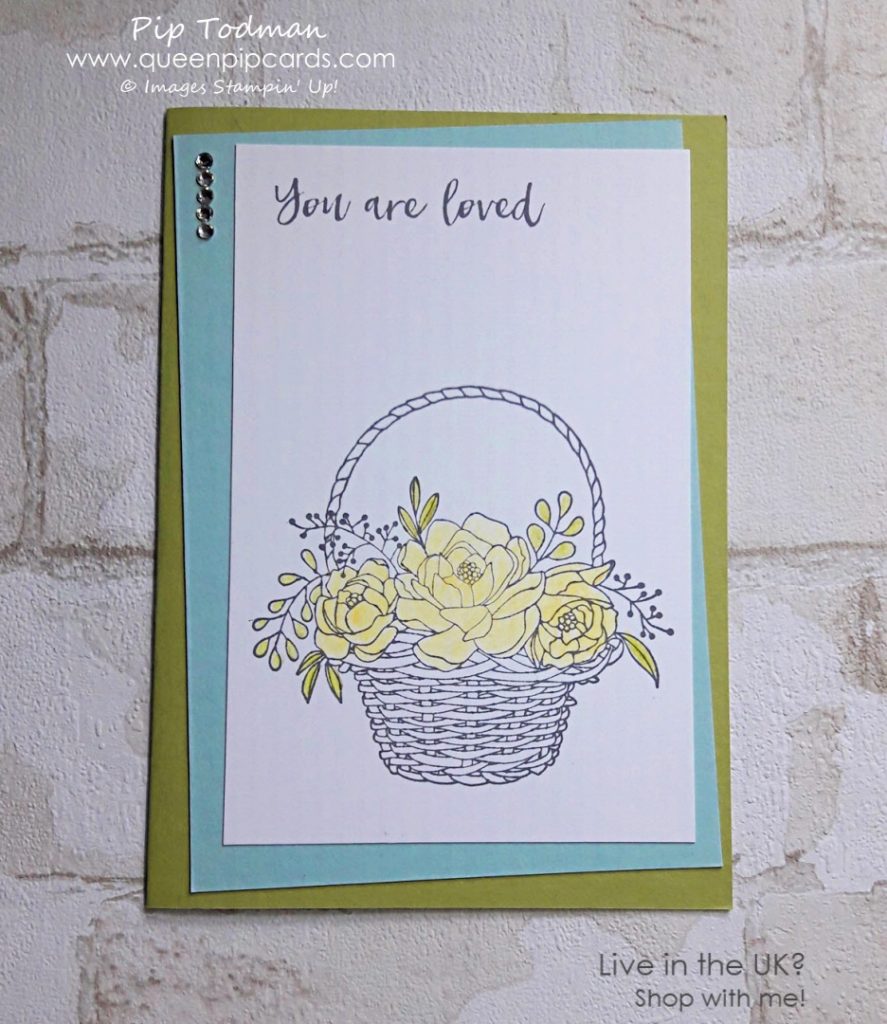 I know you're wanting to know how the day went overall. Well in terms of card making; some didn't want to, some didn't have time, but lots were interested and hopefully a few will come to classes or my taster sessions! After all, it's all about spreading the word of card making with the world! One display at a time! I also managed to raise a very small amount of money for the children's charity House of Fraser Camberley supports.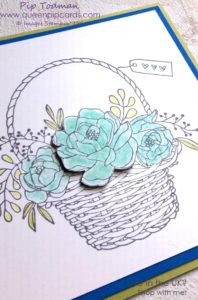 Funny Thing
The funniest thing that happened was when someone wanted to buy the plastic plants House of Fraser had put on my table for a spot of greenery! She was a bit miffed I think that I couldn't sell them to her! Sadly she wasn't a card maker either, so she didn't fancy my Lots of Happy Card Kits or the Blossoming Baskets Sale-a-bration offer! Ah well, you can't please everyone! If you on the other hand would like to purchase the gorgeous Lots of Happy all inclusive kit, then click the image below. Get up to £90 and you can choose the Blossoming Baskets bundle of stamp set & deep textured embossing folder for FREE!
I hope you've enjoyed seeing what I got up to. More inspiration to come who know's where I will pop up next!!
Crafty hugs, Pip x
#QueenPipCards #StampinUp #papercraft #InspiringYourCreativity
Join during Sale-a-bration and get the best offer going! Choose £130 plus TWO additional Stamp Sets (of any value) and pay just £99 with NO shipping charges. THEN get 20% off your future shopping until July 2018! WOW isn't that amazing? No catches, just a great opportunity to get all your favourites at 20% off and join Stampin' Up! and my team the Royal Stampers!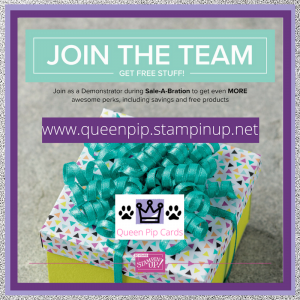 Click HERE to Join my fabulous team the Royal Stampers today or Click here to read about us!
Use my Monthly Giveaway Code for all orders under £150 in the Host Reward box on your Basket screen online. I will send you a special thank you gift from me. Ordering over £150? Keep the rewards for yourself & still get my gift! Click here to read more .
Fill in the Subscribe form below to keep up to date with all the news and get exclusive projects from Queen Pip Cards