Ok, so I know on Wednesday I said I wouldn't post new stuff again, and I'm not, but I wanted to share some new things that I'm doing in my business that I'd love for you to all get involved in with me. As you know this is now my full time job (eeek), although since it's my passion, it's not really like any other new job I've ever had before; but it does mean that I can expand what I'm doing. So here we go…
Card & a Cuppa morning

You've seen other people run these and thought, why doesn't Queen Pip do that, well… welcome to my first ever Card & Cuppa morning at The Tea Shop Around the Corner, North Camp on Tuesday 3rd May 9am – 11am it's a drop in session, just let me know you're coming so I can get in card supplies for everyone. Just £5 for a card and your favourite cuppa – what a bargain, and if you want to pay more to add on a cake I can highly recommend it! RSVP HERE or on my Facebook Page Event.
Simply Stylish Special Kit Class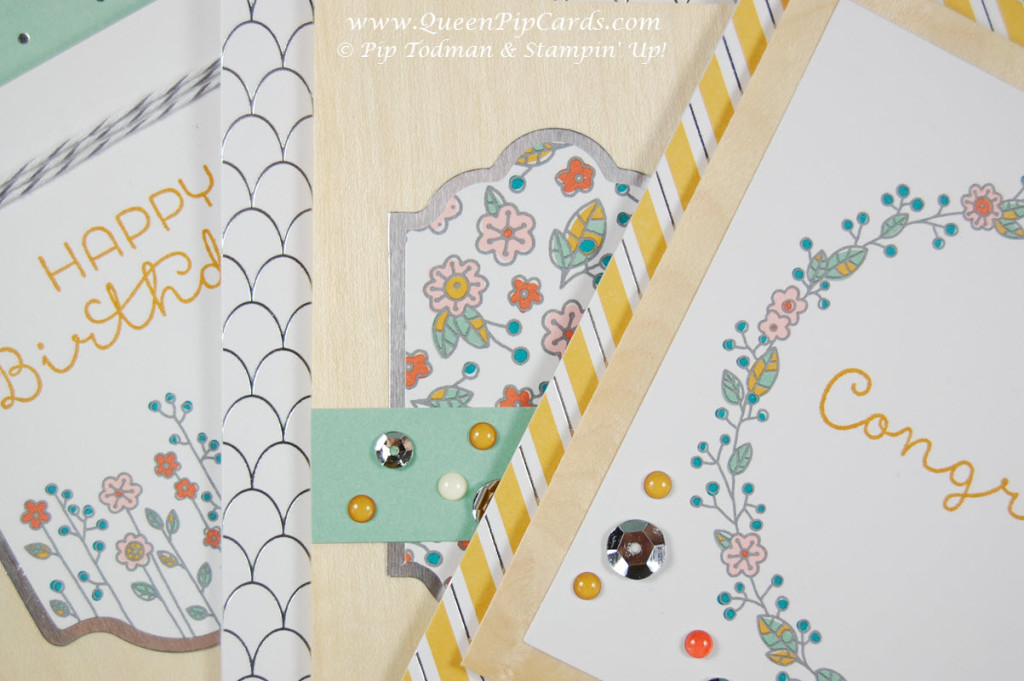 As you know in May I'm running my Retreat (so excited) and off on my Incentive Trip with Stampin' Up! (can't wait) which is great, but means that my normal Simply Stylish class won't be running (sad face), so I have decided to run a Special Simply Stylish Class featuring some of the retiring Kits from the Catalogue – you will have a random selection of Cottage Greetings, Tin of Cards or All Boxed Up kits. This will be held on Monday 9th May at St Mary's Small Hall (depending on acceptances!) RSVP HERE to book your spot, still £12 or FREE with a qualifying order on the day.
Making a Difference & Launch!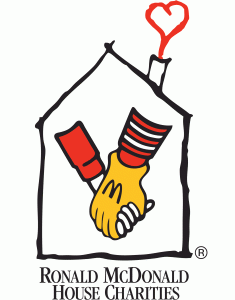 I also mentioned last month that I was working with RMHC Oxford to see what I could do with Queen Pip Cards and my amazing team and customers to help support their work. Well we had an Easter Egg giveaway draw last month and raised £48 so far, but that's not nearly enough; so on June 18th (mark your calendars) I will be hosting my Catalogue Launch and RMHC Charity Event – it's going to be much bigger than normal, it will run from 10am to 4pm and will be on a booked slot appointment basis for the make & takes to ensure we get everyone through the doors ok! RSVP HERE.
Entry fee to the Event will be £10 for this you will get:
£5 donated to RMHC on your behalf
New Annual Stampin' Up! Catalogue with post it markers & a wishlist
Make & Takes for both the RMHC Stampin' Up! stamp set AND for New Catalogue items
Play tables where you can try out new things from the catalogue (exiting – but I can't tell you any more yet!!!!)
Stella & Dot stall to browse & buy from
Tea, coffee, cake etc refreshments to help you cope with all the fun
Fun games to play and win more money off your order
50% BOGOF table – purchase something from my Retired Table for £10 and get £5 to spend in the NEW Catalogue on the day
Happy times and a great feeling from getting something new and helping others! In this we make a difference.
£5 from the entry fee will go towards RMHC, plus I will donate a further 10% of all sales to RMHC for on the day orders. Add to that my friend Cate who is coming to showcase Stella & Dot will also be donating 10% from her sales on the day and you can see how we will mount up the donations! If you'd like to find out more about the RMHC UK charity click HERE to go to their website.
So, book your spot RSVP HERE today so you don't miss out – I will email you to give you a slot for your Make & Take window but you're welcome to come for the whole day if you want to – just please stick to you slot for Make & Takes so we can get everyone through who's coming!
Phew, I told you there would be a lot more things happening in Queen Pip Card land this year! These are all part of my #6monthstampingoals that we set ourselves at OnStage 2016 part 1, so I hope you like them. To me my business is about so much more than earning a living, I take the Stampin' Up! Statement of the Heart very personally, and these are my ways to try & make a difference to my community with my business. I hope you'll help me to do that, and get some great card making out of it too!
Finally, remember to check the Retirement List on my SHOP in case anything you fancy is discounted – get it quick because the list of sold out items is growing daily! SHOP NOW
Thanks for reading and hopefully booking up to come along and play. I'm back TOMORROW with my Memories Made Easy slot on the last Monday of the month, next weekend with our Stampin' Creative Blog Hop on Saturday morning and then my normal posting on Sunday. Hope you're not getting bored, hugs, Pip x
#6monthstampingoals #rmhc #stampinup #queenpipcards @RMHCUK