I don't normally blog on a Wednesday, but for my Wednesday Wisdom I thought I'd remind you of our fabulous week long sale! Things are going, going gone for sure with some items already sold out or on back order! These box / bag boards were very popular on Monday!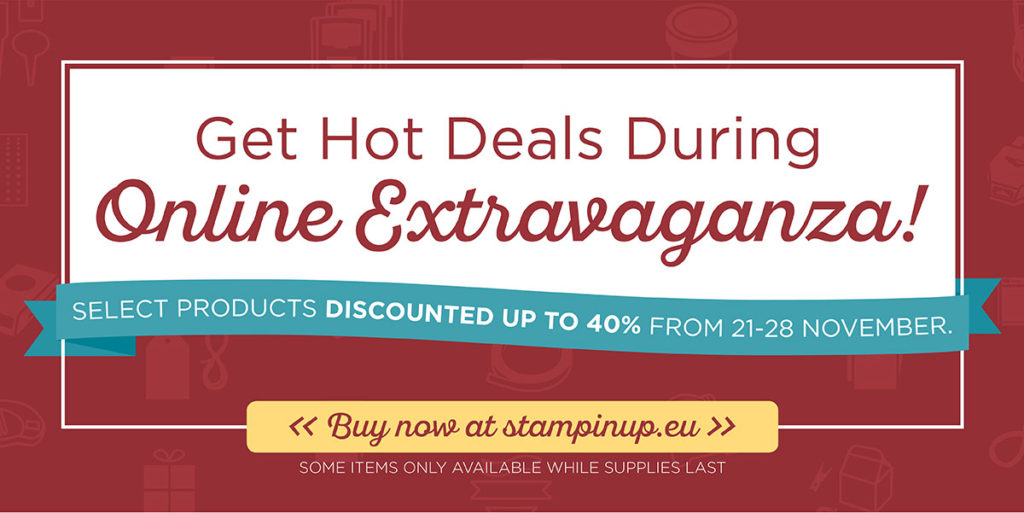 There are still lots available however as we have more than 50 items on sale this week. How do you know what's available right now?
Wednesday Wisdom – How to Order
Select the Big Image on the front screen, or Online Extravaganza from the left side menu.
Click through each of the % off areas and see what you fancy.
You can click each item to read more about it and see other images.
Add each one to your basket & then head over to Checkout.
Enter this code KZPPMW6V at Checkout to get an extra Thank You from me early December. Use the box on the bottom left hand side where it says Host Reward Code.
Complete your order & pay and your items will be shipped to you by tracked courier within 7 days.
If there are items that are in the Autumn / Winter catalogue that you like – purchase them now, do not wait for the next 24 hour sale on the 28th. I can guarantee you they won't all be there that long! Here's a little card to send you on your way showcasing some of the beautiful stamps and ribbon that's on offer! Yes the Banners for You Framelits and the Banners for Christmas stamp set, plus the Gold Linen Trim Ribbon are ALL on offer this week!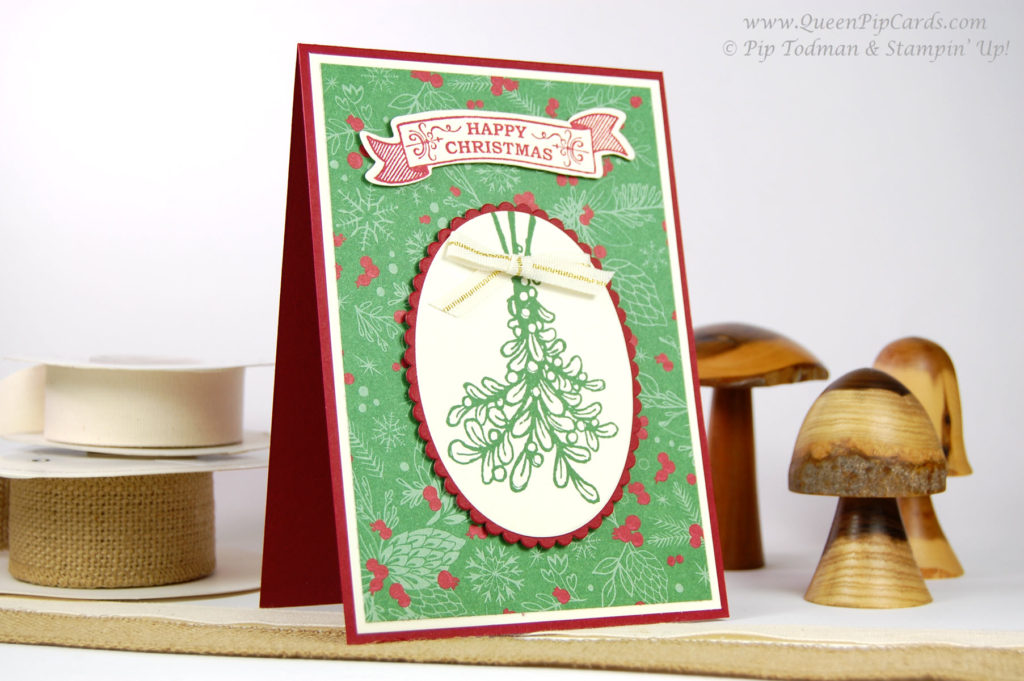 So that's my Wednesday Wisdom to help you get the most from the Online Extravaganza.  Have a great day and I'll be back with something different tomorrow – but still with great savings for you! All the 10% savings are shown below!
Happy crafting, hugs Pip x