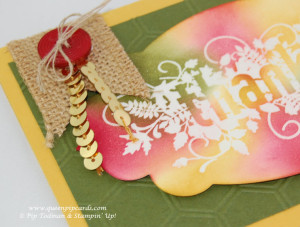 Well, here we are on the other side of the summer! I am scheduling this post in advance because this weekend I'm wall to wall crafting and I can't be posting live on Sunday. So Pip what is it that's keeping you so busy in Stampin Up September? Well I'm glad you asked …
Saturday was my Technique Class – Reflection and Resistance techniques – these are cool and just get that wow & ahh feeling from people every time. Plus you can get inky if you feel like it, which is a plus for some – including me, I don't think you've really had a good crafty session if you haven't gotten ink somewhere you didn't expect!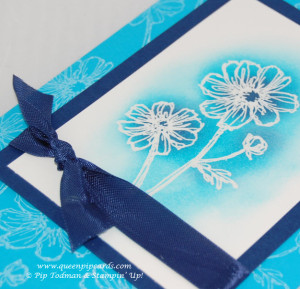 The Queen Pip Stampers (what I call my ladies that craft with me!) are a great bunch of crafters, we had people who had never done these techniques before or had never even used a heat tool, but everyone helped each other out!
And today I have a team training day for the Royal Stampers (what I call my SU team) and others, we do it as a joint event with other teams and my friend and I organise it all for everyone – so Friday we spent packing up huge project kits for 16 demonstrators – and today we'll be stamping all day long!
Phew what a brilliant weekend of craftiness and I'm so grateful to all my Queen Pip and Royal Stampers for coming and making it such a great 2 days.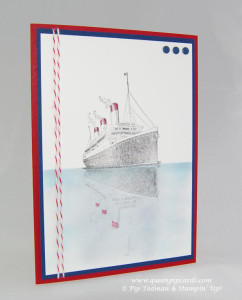 Now of course I also need to look forward to the next thing ,,, and that's some more crafting fun. If you'd like to stamp with me, there are still a few dates available for home parties or private card classes and don't forget our brilliant Hostess promotion – have sales of £200 or more and as well as your normal Hostess FREE spend you'll also get the Good Greetings Stampset FREE. So contact me today and book your date – just pick one of the Available for Workshop slots on my Events calendar here.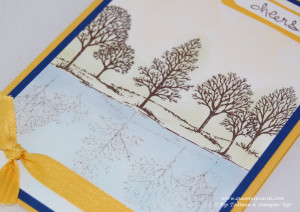 My monthly newsletter will be going out this week, so look out for crafty corner where I talk about the techniques we did this weekend, and next weekend I'll be adding in an extra blog post as we're doing a team wide blog hop so be sure to watch out for that next Saturday to get loads of inspiration from the new Autumn / Winter catalogue.
If you fancy purchasing any of the items used on these cards then please just click the link below and you'll go straight to my shop.
Until then, happy stamping, thanks for reading, Pip x