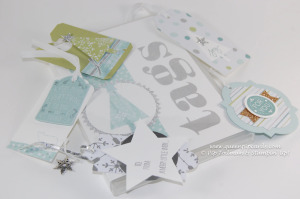 Hello folks! Well, it's still very mild, but it is actually the last day of November – I can't quite believe that Christmas is just over three weeks away! But today's class was a great way to kick off or finish off our preparations! In today's special multi class there were four options available – Cards, Tags, Boxes and Memory Keeping – it was a lot of fun and hopefully it went a little way to helping people get ready for the big event!
I am doing a post a day for the first 12 days of December to try to give you inspiration to help you with your last minute needs – so please keep an eye out tomorrow too!
So, to start off here is the tag class from today. I hope you like it, a big thank you to Ronda Wade for her inspiration for this class.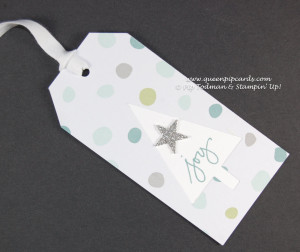 I think this one is my favourite – it might be very simple, but that's what I love about it. You can do lots of them, quickly and easily out of just 1 sheet of cardstock and DSP, but it's very effective.
Directions
Cut strips from 1 sheet of All is Calm Designer Series Paper measuring 2" x 4".
Punch a tree out of a Post It Note, and lay it down where you want it on the DSP. Then punch it out from the DSP using the Tree Punch. Using the post it note will help you to get it centred and positioned correctly. The Tree is punched out to show the White that will be beneath it.
Glue down a 2" x 4" inch piece of Whisper White cardstock on the back of the DSP.
Punch the top with the Angled Tag Topper Punch, and thread with 20cm White cotton ribbon.
Stamp the word "Joy" from Endless Wishes with Lost Lagoon ink, and add a Star (Itty Bitty Accent Punches) punched from the Silver Glimmer Paper with a Glue dot.
So sweet, but so easy to make and you have so much Designer Series Paper left over to make some other yummy crafty bits!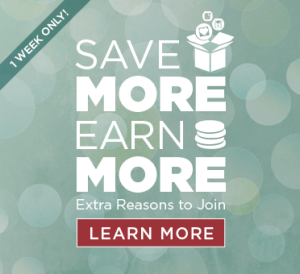 If you'd like to purchase the items needed to make this tag and many more, then just click on the links below. Or why not make these items part of your Starter Kit? It's on special offer at the moment – you can purchase £130 worth of product for just £74.25 with no postage and no catches. If you'd like to take advantage of this offer, just click here, accept the basic conditions and start choosing your £130 worth of products NOW – what a great Black Friday weekend offer – but be quick, it runs out on Tuesday 2nd December!
I hope you've liked your little tutorial, more to come over the next 12 days! Happy stamping and thanks for stopping by, hugs Pip x