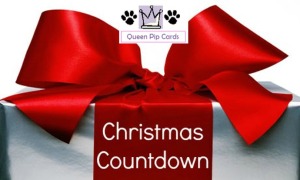 Hi everyone and welcome to Queen Pip's Christmas Countdown Day 2. I hope you liked yesterday's card. Today I thought I'd give you some inspiration in the box giving area.
This box is made using the brilliant new Take Out Boxes in the Autumn / Winter catalogue – they're a lovely size too, about 12 cm x 10 cm x 6.5 cm high.
This one I've decorated very simply but you can also stamp on the boxes when they are flat or emboss them too.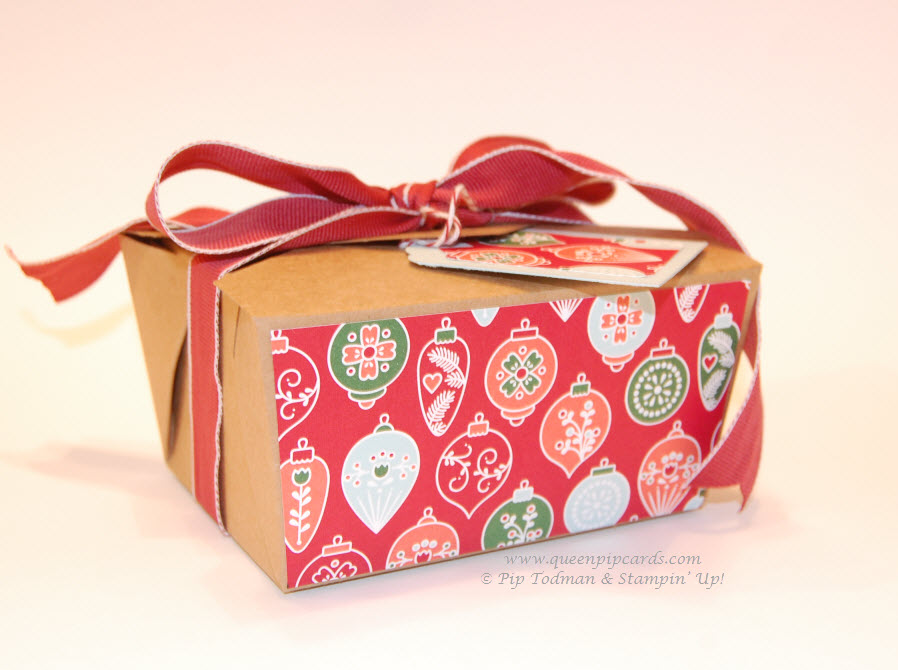 Directions:
Cut a strip from Nordic Noel Designer Series Paper 12 cm x 6 cm.
Mark 1/2 cm in from each side on the bottom edge & cut from there up to the same sides corner – you are mirroring the tapered sides of the box. So the bottom edge is 11 cm wide and the top is 12 cm wide.
Repeat on the other side & then assemble the box as per instructions
I used last year's ribbon, but this year's is even nicer – it's light and a bit stiffer so it makes a brilliant large bow. Even though it's Cherry Cobbler, it doesn't clash with the Real Red of the papers.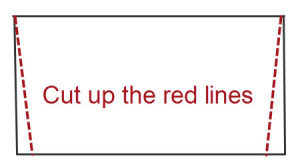 A really simple make today, you get 6 boxes for just £5.50 which is brilliant and with a pack of Designer Series Paper you can really make them your own. I added a quick tag using Soft Sky cardstock and the brilliant scalloped Tag Topper Punch – that's it!
Come back tomorrow night for some more card instructions and inspiration! Below you will find the items I used to make this card, just click the links to go to My Shop.
Thanks, Pip x