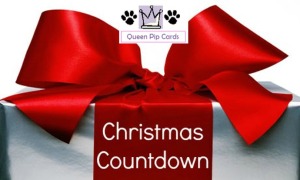 It's Monday again, and we've only got 2 more weekends until Christmas! Yikes – better get sorted out wrapping up those pressies … well as luck would have it, I have the latest thing to help you get prepared for Christmas here on today's Christmas Countdown.
I'd like to introduce you to the latest innovation from Stampin' Up! – wrapping paper – yay! Stampin' Up! wrapping paper – yippee, now you can get all your shopping done in one plage.
Wrapping Paper
Ribbon
Tags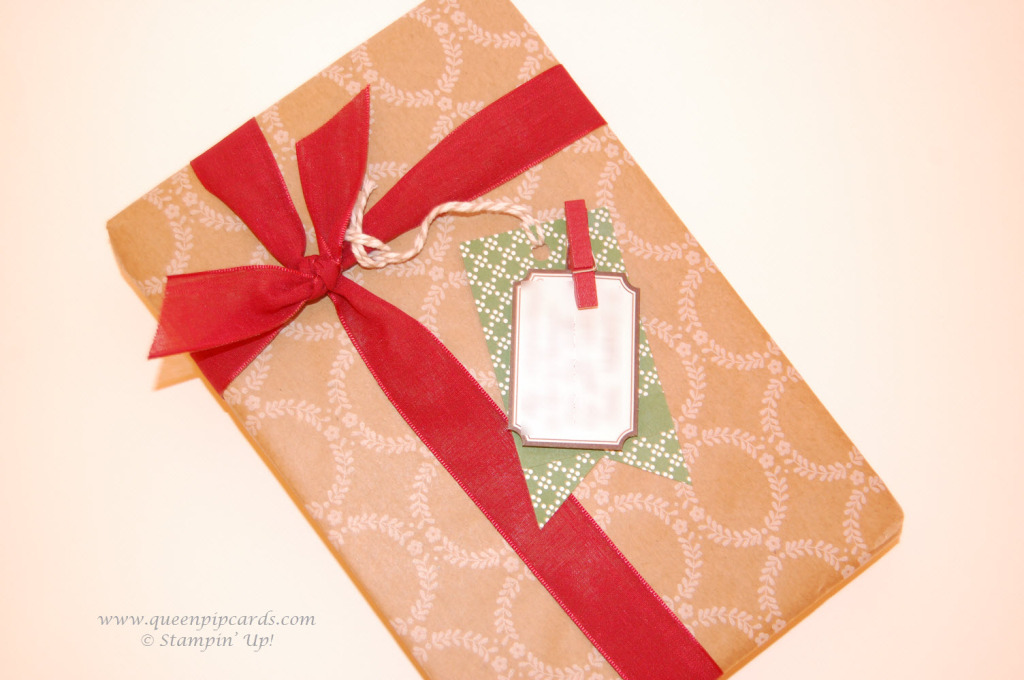 It's brilliant, you get 2 rolls per package, it's double-sided gift wrap. Kraft paper with white
printing on one side; blank kraft on the other side so you can stamp on it or decorate it and it's about 1/2 a metre wide and 4.6 metres long!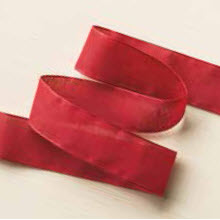 The ribbon is our new Cherry Cobbler 1″ (2.5 cm) Sheer Linen Ribbon which is slightly stiffer, so it gives great bows!

The Tag comes from our Under the Tree Tag a Bag Accessory Kit you get 10 large base tags; 10 medium builder tags; 5 self-adhesive closure strips; 10 clothespins (5 ea. of 2 colours); Crumb Cake Thick Baker's Twine; 40 Stampin' Dimensionals – WOW.
I received this gift from a friend (so I've blurred the message) and it really is beautiful in real life. I have the wrapping paper too, so this year all my gifts will be krafty and festive!
If you'd like to purchase any of these and get ahead with your wrapping, then be quick because orders MUST be placed on or before 14th December to guarantee your items for Christmas delivery.
Happy wrapping, thanks for stopping by and chat again tomorrow, Pip x