Hello and welcome to my Sunday evening post. Today I'm sharing what I have been doing this weekend – such fun! A whole crafty weekend of fun in fact; yesterday I was invited to a crafting social get together with a new Project Life friend Sara, and we arranged for me to do my normal party demo of all things Project Life and then I would just join the group and craft all day! Today I've had my Simply Stylish card class, and in-between I've been getting ready for my September classes! Thankfully Shaun was well entertained with his photography – phew!
So after my demo which lasted longer than expected because all of Sara's friends fell in love with Project Life by Stampin' Up! (well who wouldn't) I then made my Blog Hop projects for next weekend's Creative Stampin' hop – obviously I can't share it here now, you'll have to come back next week! Instead I thought I'd share another card from today's Simply Stylish.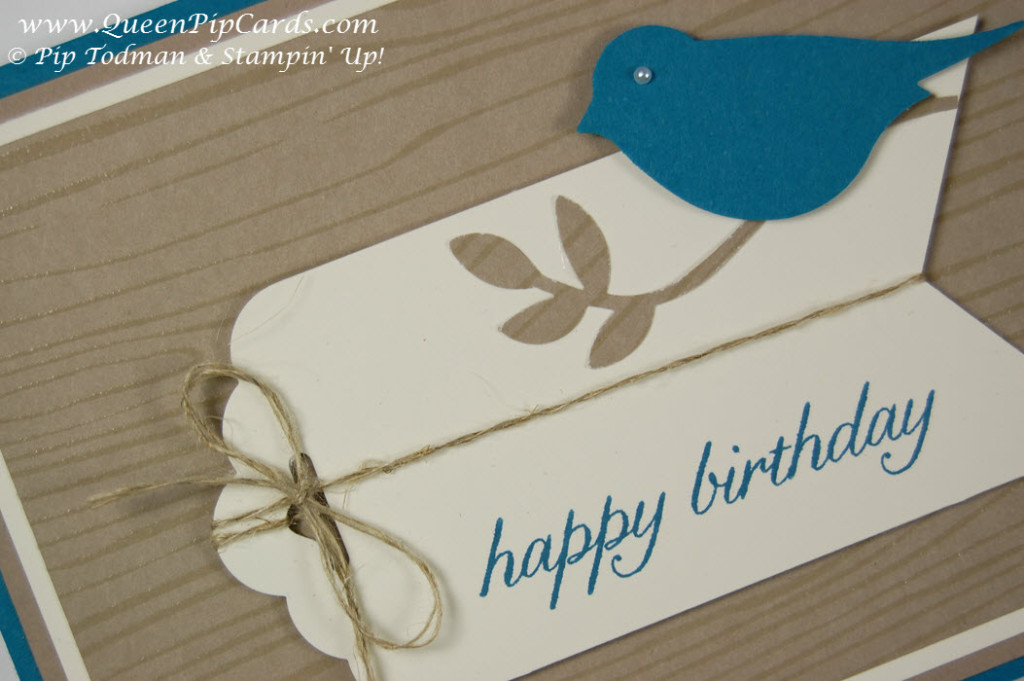 Another Ronda Wade design – that I changed up a bit, I used a different Tag Punch and Sentiment! I was going to change some other bits, but decided I liked it just as it was. It uses the Bird Builder Punch and some of the new Color Me Irresistible Specialty Designer Series Paper – this has a resist emboss effect already on the paper and it's gorgeous – my only complaint is that there is only one of each in each pack – I want more!!!
Here's the full card – it uses Tip Top Taupe, Island Indigo and Very Vanilla and I think would work for a male card with the woodgrain and bird, linen thread but no fussy stuff or ribbons that are too girly!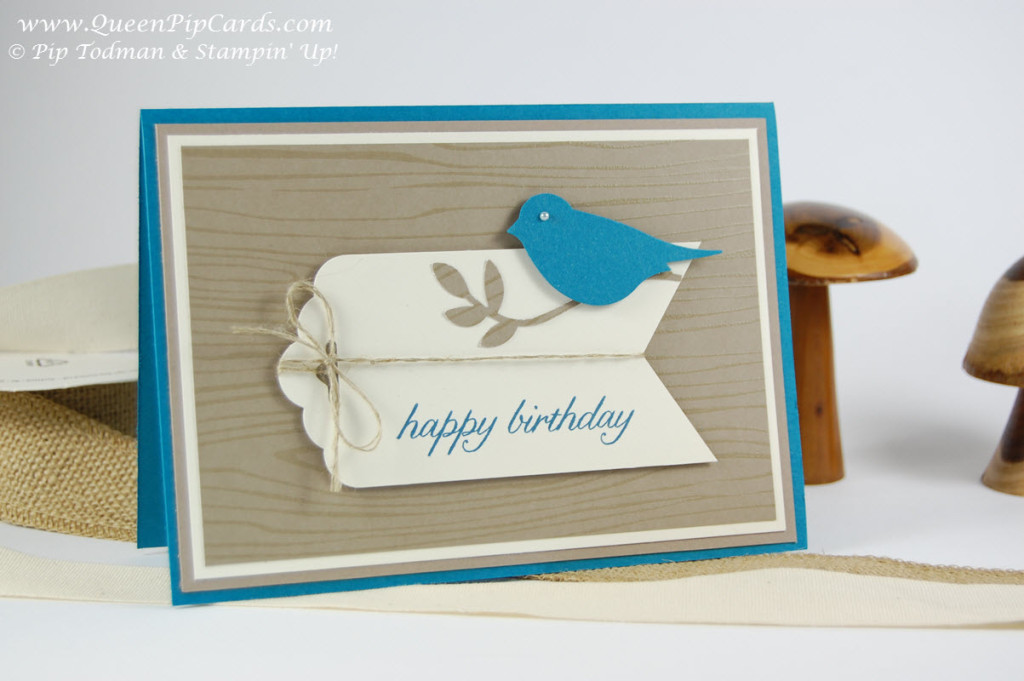 So, that was my weekend – what did YOU get up to? I would love to hear in the comments below – I'm still running my "leave a comment" random pick winner!  If you'd like to purchase any of the items used to make the card please click on the images below and use the Stampin' Reward code:  WSTSHX97  if your order is less than £150 (if it isn't keep the rewards for yourself!) please make sure you "allow your demonstrator to contact you" otherwise I don't get your details and can't send you a thank you!
Thanks for stopping by and have a great week, see you back here next Saturday for the Blog Hop and again on Sunday for normal posting! It's a long weekend so you have an extra day's crafting too! I will be counting down to the catalogue launch – woo hoo!!! Take care, Pip x