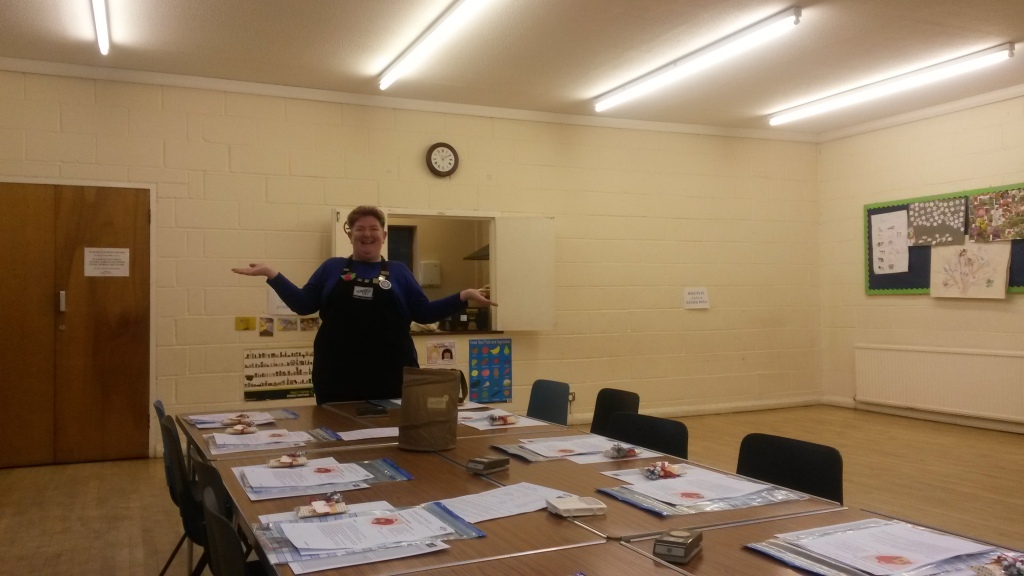 Hello everyone, well yesterday was my final team training and class of the year! The morning I spent a great time with 8 of my team preparing for the New Year and looking forward to what's coming in January, whilst swapping festive hints and tips and eating far too much wicked food! Then in the afternoon it was our Christmas Class, the last formal class of 2014 – and we were packed! 14 ladies in the hall with 4 die cutting machines, a very large carrot cake, Advent Calendar opening and lots of other goodies too!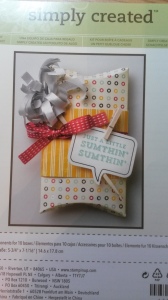 As you can see in the photo above, every got a project kit and a little "sumthin'" for comin! These are a really cute Simply Created kit from Stampin' Up! you get 10 per pack and they include everything you need to make them – I didn't stamp or write a name on the saying, just in case they wanted to use it again for Christmas!
I wanted everyone to make some special cards yesterday, those that take a little more time and trouble as well as one of our cute Curvy Keepsake boxes, so I prepared quite a bit for them upfront to make sure they could get it all done in the 2 hours we had. We had spent a lot of time recently on cards that could easily be repeated to help us with our bulk card sending, but I also wanted everyone to have some cards that are one off – although the way the girls were talking they would be quite happy to make a couple of at least one of them as they thought they were so easy! So, what do I know!?
We were shaking and flipping all afternoon and found a really handy use for a tumble dryer sheet – what am I going on about? Well have a read …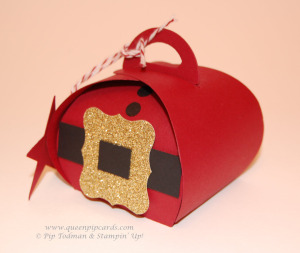 First was the little Curvy Keepsake boxes that are so popular at the moment. Since we had 13 ladies cutting out two Curvy Keepsake dies at the same time, I roped in some of my team to help with lending me their dies and machines – thank you Jane and Michelle!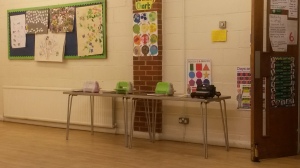 I love it when we have a lot of kit on hand for people to use as it really speeds up the process and people don't feel like they have to rush for the next person to have a go.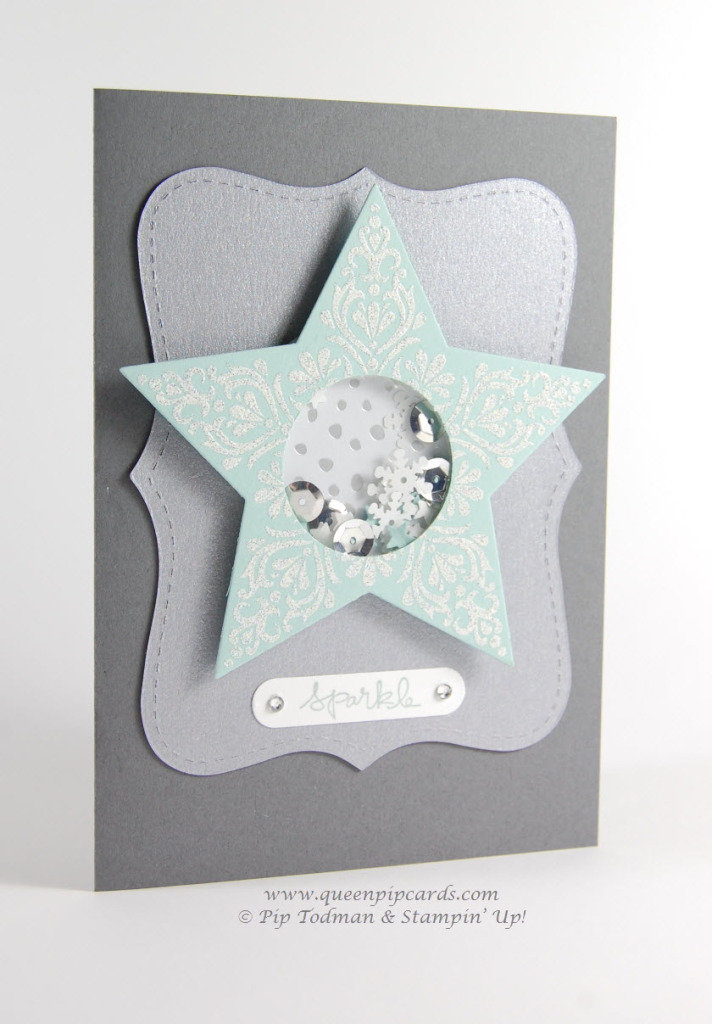 The next thing on the list was a Star Shaker Card – cased from Ronda Wade but changed up with new colours to give a bit more sparkle by using Silver Shimmer card for the Top Note die shape. I love the Frosted Sequins and by adding a few stars punched from the Star Confetti Punch in the Pool Party it really draws the card together.
The Star was stamped in Versamark and then embossing in a mix of White & Iridescent Ice Embossing Power – so it stands out but also has a lovely sparkle too.
Because the Window Frame is punched in a circle and the Shaker Frames from Stampin' Up! come in circles to match their punches, creating these is actually a lot easier than it looks – which is why I think we'll be seeing a few more out there before Christmas is over, I think the girls thought this one was a cool card that could be duplicated quite easily, so I was really pleased that they liked it so much.
Finally, we made our Snowflake Flip card … this is where the tumble dryer sheet came into play – if you lay one under your cardstock between your cutting mat & the cardstock & then place your intricate dies on top, the dryer sheet will pull all of the cardstock out of your die & leave it ready for you to peel off the dryer sheet – amazing – no more pokey tool or trying to coax the elements out of a die (normally ruining it in the process!) – this is so easy & if you can't find unscented (like me) it makes your card smell lovely too!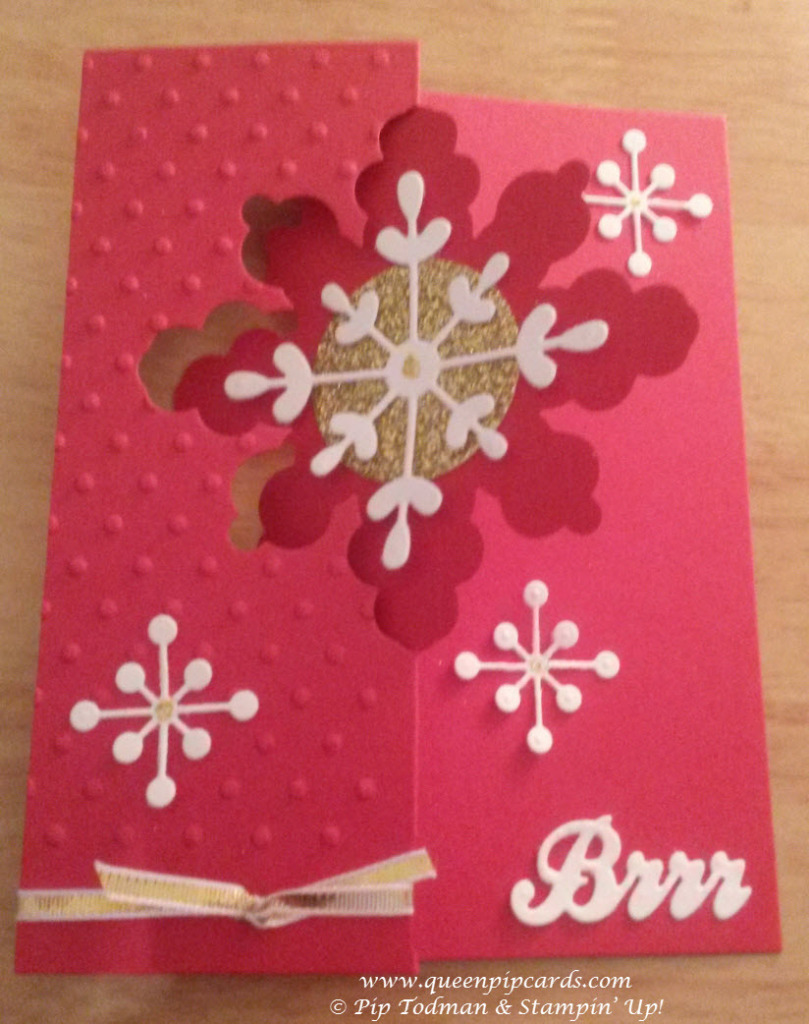 So, there we are a very quick run down on the afternoon we had yesterday – a HUGE thank you again to all my customers who have made my year so enjoyable – we've had some good laughs and supported each other through a lot – it's brilliant to have such a great community of crafters who can come together monthly or even less regularly and have such a good time together. I've learnt a lot from everyone this year and I hope I've imparted some nuggets too.
I will see you next weekend for a final Christmas wish before the big day itself – yikes – I'm so not prepared – lol – oh well, at least I have some cards! Take care & thanks for stopping by, Pip x