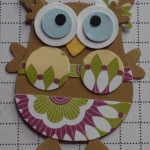 Hello everyone, as promised on my facebook page www.facebook.com/QueenPipCards, here is my weekly update (a day later than normal as my weekend has been mad!). Yesterday was my Owl Builder Punch class and there was an amazing amount of owls created in 2 hours! There was a lot of fun had, especially with one of my favourites – Hula Owl!
Everyone got a kit with all the different cardstock and paper they needed, they also got a Stampin' Write Marker in Basic Black and a Stampin' Chalk Marker which they got to use in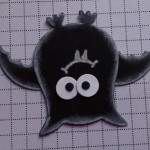 class and take home too! The Chalk Marker was used to create the white fangs / mouth and outline on my second favourite – the Bat!
I really enjoyed preparing the class and working out what Owls to make, there are so many possibilities out there – Pintrest is great fun to see all the different ones people have made, but I made up few of my own too.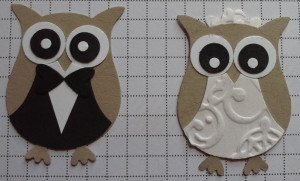 All in all, it was a good afternoon of crafting – a huge thanks to everyone for helping me get away on time, and a big thanks to my team Michelle, Jane and Karen for helping me set up / clear away – as always it's much appreciated.
I can't believe we're nearly a third of the way through June already, and the items on the Retirement List are flying out of the door – so if you want something go check them out now.
It's also less than a month to my Catalogue Launch Party on the 28th June – don't forget this is your first opportunity to get your hands on a catalogue and see some of the new products and colours close up and in person! Only £3 per ticket, so book your place today – RSVP here! Catch you next week for some sneak peeks from the new Catalogue to wet your appetite!