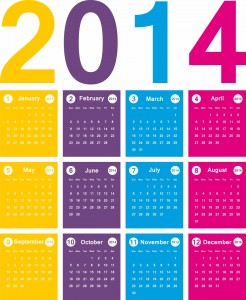 Good afternoon fellow crafters, on this post Christmas Sunday, this is my last posting before the new year, so I thought it was a good time to say Farewell to 2014 and hello to 2015 with a few thoughts about what we've done this year and what we can look forward to next year.
This year was the first time we had Queen Pip Cards classes twice a month – every month! Thank you for making that possible and spreading the crafting community we have to encompass new people in our group. We have had more than 10 ladies join our band of crafters this year, and I hope to see us double that in 2015! It's great when you bring along a friend to join in the fun and so I'm continuing my "Bring a Friend" incentive next year – every time you bring a friend that I've not met before to class, both you and your friend get to pick from my gift basket as a thank you.
We haven't had a formal charity event this year, but the sale of cards and a Wear It Pink day at work, plus the 10% I donated from the raffle at our Christmas event has helped us raise more than £80 for Breast Cancer Campaign – so thank you again! I will do another charity event next year which I hope you will support as ever! One of our group also did a sponsored walk in aid of Princess Alice Hospice in Esher which was organised by the Sovereign Hospitaller Order of St John of Jerusalem, Knights of Malta and they raised over £700 which was amazing!
I have the most amazing customers, who truly care for each other & me! So I'd like to spotlight the wonderful cards I received this year from them, thank you for keeping me sane and crafting with me, I couldn't do it without you and I really hope you all had a wonderful Christmas.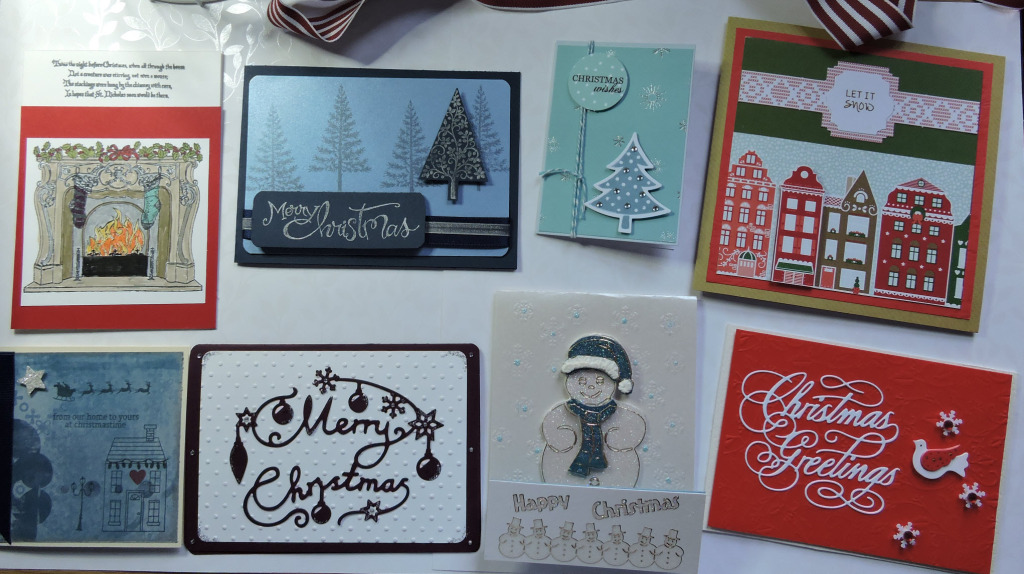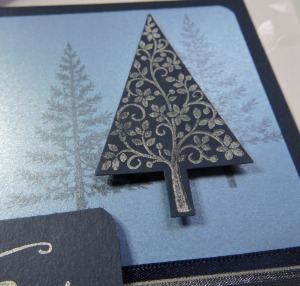 I loved the two Christmas tree cards – both trees are Stampin' Up! just from different year's catalogues, and it just shows me that people love their stamps and keep them to use over & over again – as they should, because they are timeless and never go out of fashion 🙂
What brilliant crafters we have in our group – don't you think?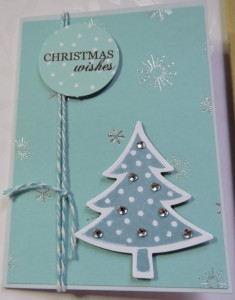 If any one had told me 3 years ago, that I'd have such a wonderful, creative group to craft with twice a month – I'd have said – that's not possible, I don't know that many people, but through Stampin' Up! it's been possible for me to reach all of you – and that's the greatest gift this Christmas I could have. Because of Stampin' Up! and the confidence that it has brought me in my own creativity, my newsletter and blog posts have gone worldwide and I now have blog followers in Spain, USA, Canada, Netherlands, Germany, France and New Zealand – so thank you all & hello world! It's amazing to me that people are reading about Queen Pip Cards that far away – it's truly humbling.
My team the Royal Stampers has more than doubled in size and there are now 20 of us all over the South of England – which is brilliant, there are 19 other creative crafters bringing the happiness that is papercrafting, and blankets & flower making, and memory keeping and scrapbooking to more people than ever before – which is brilliant for all involved!
Looking forward to 2015, I have some great classes lined up and some brilliant new ideas to showcase for you, plus of course the great new products from Stampin' Up! to share with you too. Here is a card I've made over Christmas break with the new Spring/Summer catalogue items & some of the Sale-A-Bration items too. I think they're going to lift your winter blues away and herald in another year of fabulous crafting.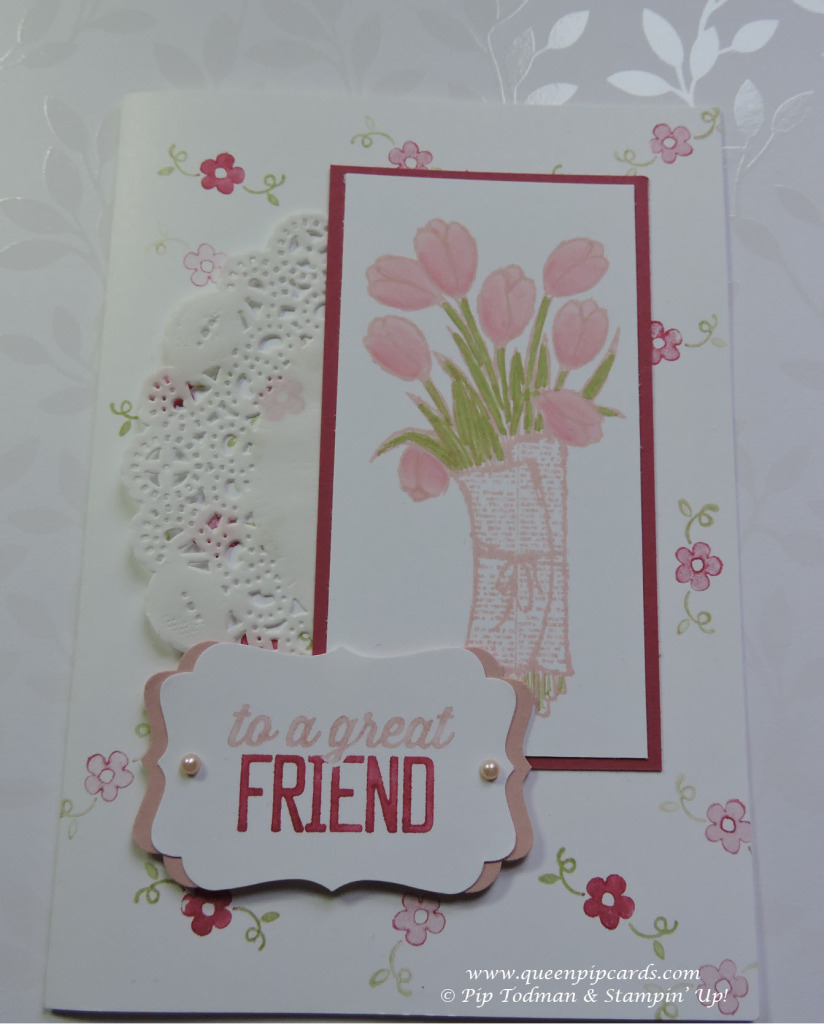 There is still time to book for my Launch Party & Buy One Get One Half Price Sale on Saturday 10th January, 2.30-4.30pm just £5 per person (refunded with a qualifying purchase on the day) – you'll get refreshments, a new catalogue & SAB brochure and 2 make & takes, as well as a chance to purchase some retired items and get 50% of their price back in catalogue sales. PLUS I'll have lots of the new items for you to look at & see / feel in person. So RSVP here today! Bookings close 4th January so I can prep the make & takes.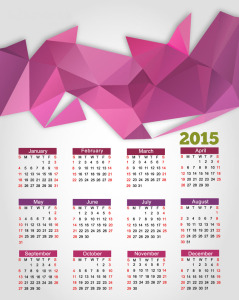 So, now we've looked back and looked ahead, that wraps up my final 2014 posting and I wish you a Happy New Year celebration and all the best for a happy, healthy and crafty 2015!
Thanks & take care, Pip xx
p.s. I started my Origami yesterday … I'll post my results next week – going ok, but practise makes perfect I'm thinking!