Hi everyone, I hope you've had a lovely weekend – I wanted to share some of the items we made at yesterday's Birthday Bash Class. This Designer Series Paper is so lush with 2 Gold Foiled sheets along with 10 standard DSP designs. It's crying out to be used and used BIG! So we made a Gift Pouch with it – it's 8″ wide, so plenty of room for a gift card, some chocolate or a slim notebook or something.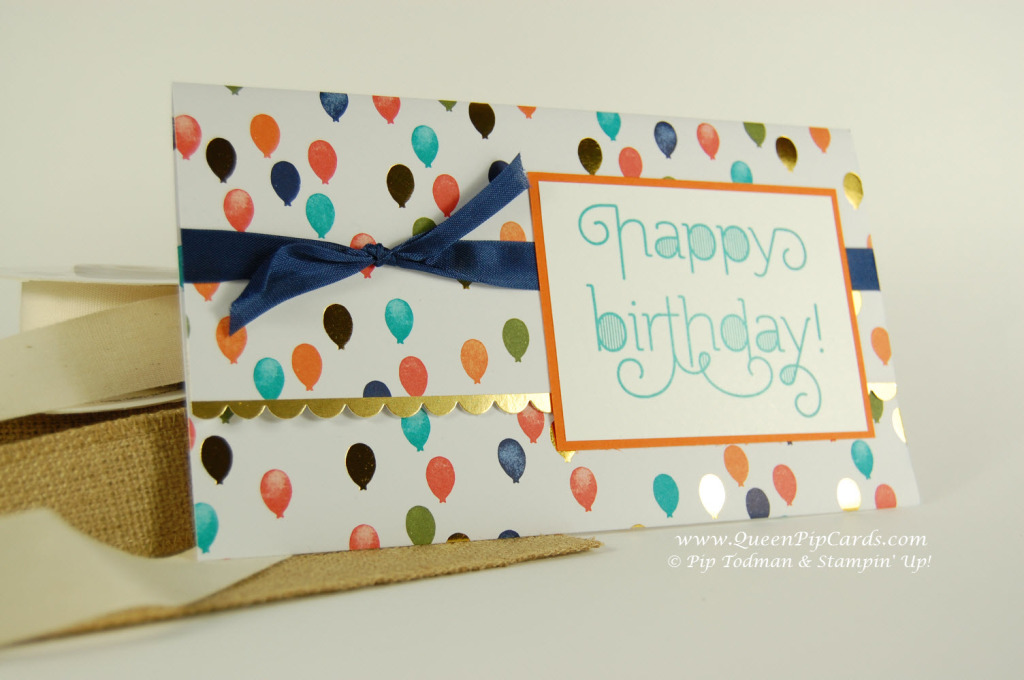 We also test drove the latest must have item for everyone who likes making gift packaging – the Mini Treat Bag Thinlit Die – so amazing with a huge range of dies included, not just the one for making the actual bag. This will have more outings I just know it in the coming months!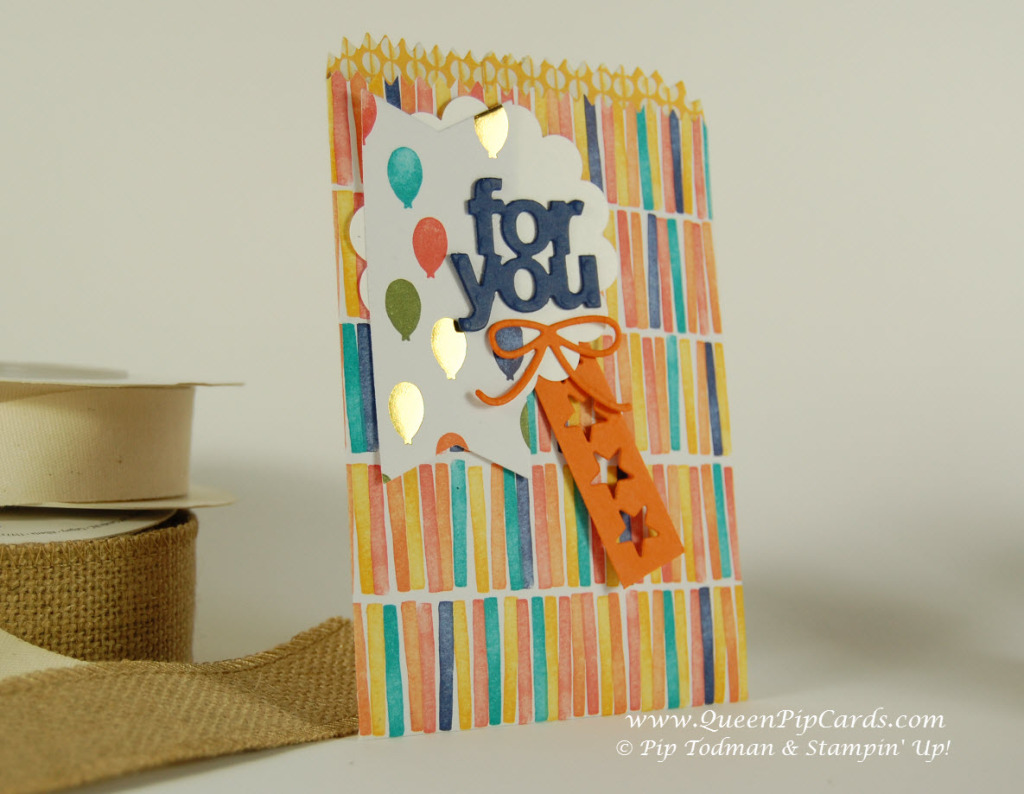 We did some fancy fold cards, box making, bag making, invites – in fact the only thing we didn't make were tags for presents! I knew there was something I'd missed – hahaha – next time!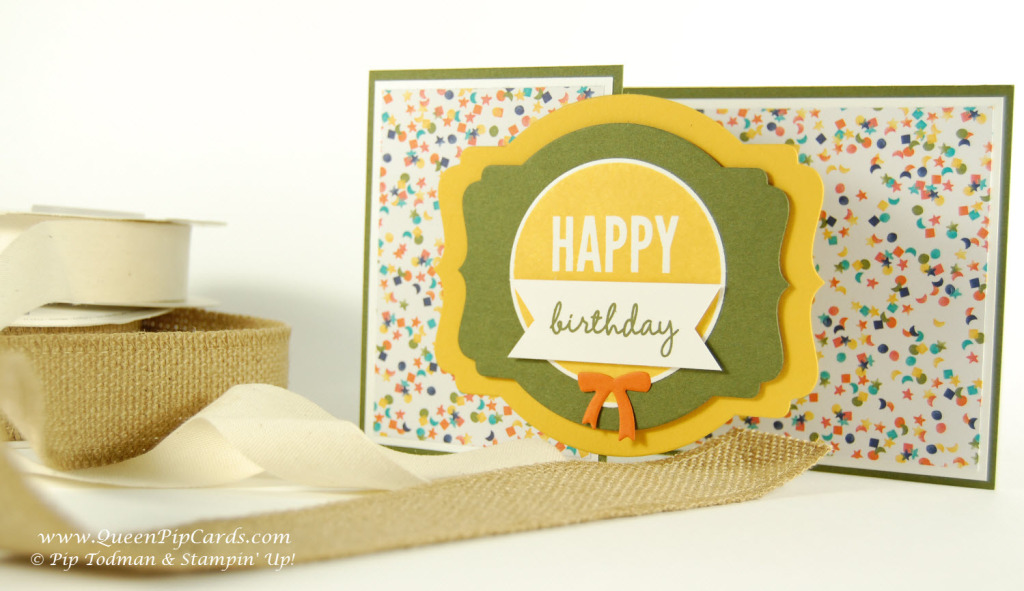 Leave me a comment and tell me what you think of this weekends crafting fun and design ideas? I have to give a big shout out to Ronda Wade who was the designer of some of the items we made, she has such great class ideas! And a shout out to Fiona Whitten who I CASE'd for the card above! Thanks Fiona and thanks Ronda and I hope you like my additions / changes 🙂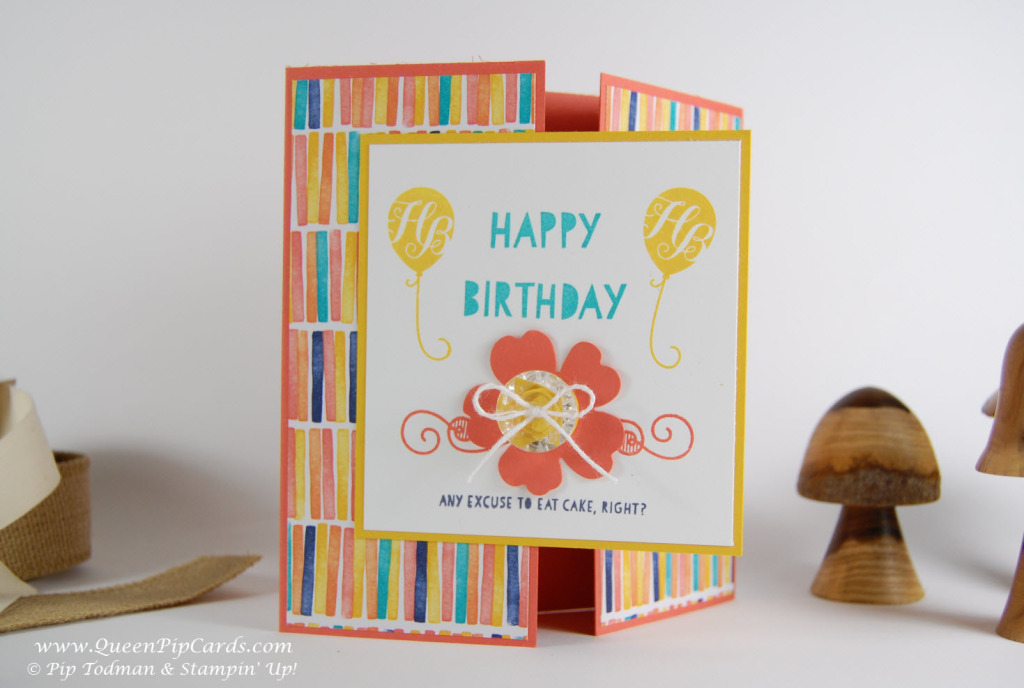 So, have fun this week and I'll be back soon, in the meantime don't forget you can purchase all these items on my 24×7 Shop – if your order is less than £150 please use my Hostess Code to help keep Queen Pip going and I'll pop a little thank you in the post. Hostess Codes are entered at the final checkout / payment page and this months is: ZQQTC6N2
See you soon, don't forget to book now for my Simply Stylish Class on Sunday 22nd Feb, or if you'd like a more technical class, sign up for March's Butterfly Masking Class on Saturday 7th March.
Thanks for stopping by, leave a comment if you'd like to, take care, Pip x