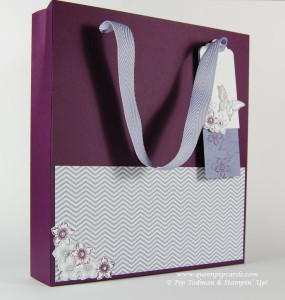 Hello and welcome to my final launch countdown post – yes it's T-1 days to the new catalogue and so I'm turning my mind to party bags and getting ready for my new catalogue parties that people will want to hold. So what is a party? It's a chance for you to get together with your friends, have a fun evening and get FREE spend in the new catalogue! How do you get free spend? Just have orders worth more than £150 and you'll get at least £25 hostess pounds to spend in the catalogue on your wishlist or the exclusive hostess sets – the new ones are fab-u-lous and I can't wait to host my own party and get some!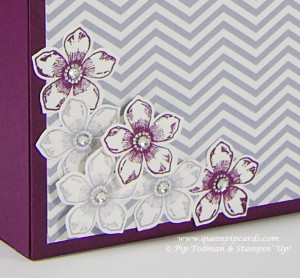 All you need to do is work out who to invite and have tea / coffee / cake on hand for a great night with some friends. Just because it's summer doesn't mean you can't have a party – open the windows and doors, use the conservatory or if the weather's good and you have outside tables & chairs – we can do it outside too!
I bring ALL the things needed for the night – I will do a demonstration of a project, and then you and your friends get to be hands on and complete the make & take for the party (you make & take it home!). Then we sit down and do some shopping from the catalogue. You'll get your own Party Hostess Bag with everything you need (invitations, order forms, special offers or promotion flyers and a little pressie from me) when you book your date. Even if your friends can't be there on the night, if they want to place an order towards your total they can! Gather all the orders together and the more the total is, the more money you'll have to spend on your own wishlist.
I regularly run parties and they are lots of fun, it's a really good girls night (or lads if you've some crafting male friends too). It's casual and relaxed, you don't need to worry about anything other than what you'll spend your free hostess pounds on.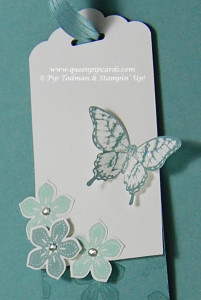 Don't think you have enough crafty friends for a party? You'd be surprised how many people you know would be up for having a fun night trying something new – and you just might introduce them to their next best hobby. I do ask for a minimum of 6 (including you) but it's really not that hard to find 5 people who might like to party, your hostess bag will give you some hints and tips on how to increase your numbers too.
Interested? Fill in my contact form on my About Me Page and I'll be in touch so we can sort out a date, or email me directly at queenpipcards@gmail.com – I'd love to hear from you and host a party at your place!