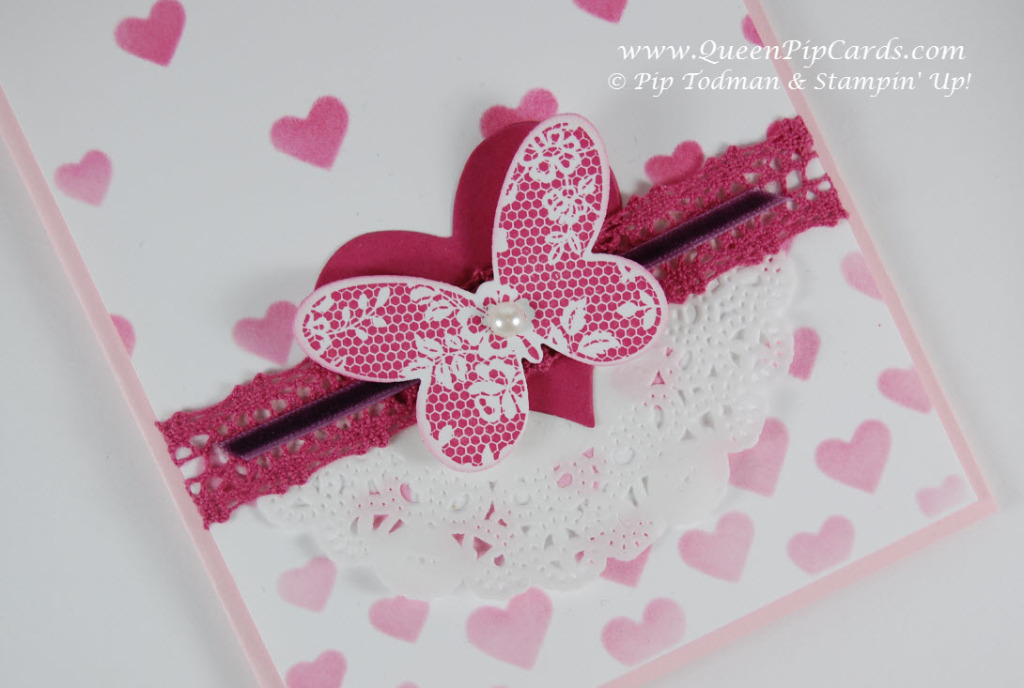 Hello folks, this is really Pip's Pick of the Catalogue Week 2, but I thought I'd rather catch everyone's attention with the good news that the Butterfly Bundle is back in town! It's been out of stock for a while as there was a delay from the supplier & then dock strikes in the US, but the great news is it.s back and was going to be one of my Pip's Picks – so why not this week!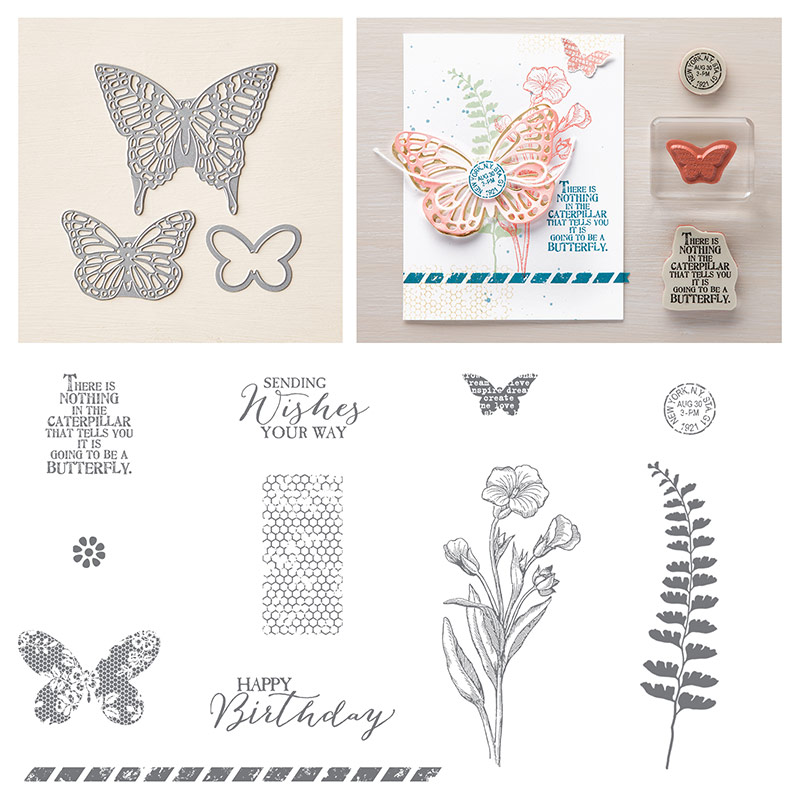 The bundle is made up of the Butterfly Basics set which comes in all three mount types and a set of gorgeous Butterfly Thinlit dies. There is only 1 die that matches, but all the dies coordinate with the images in the stampset.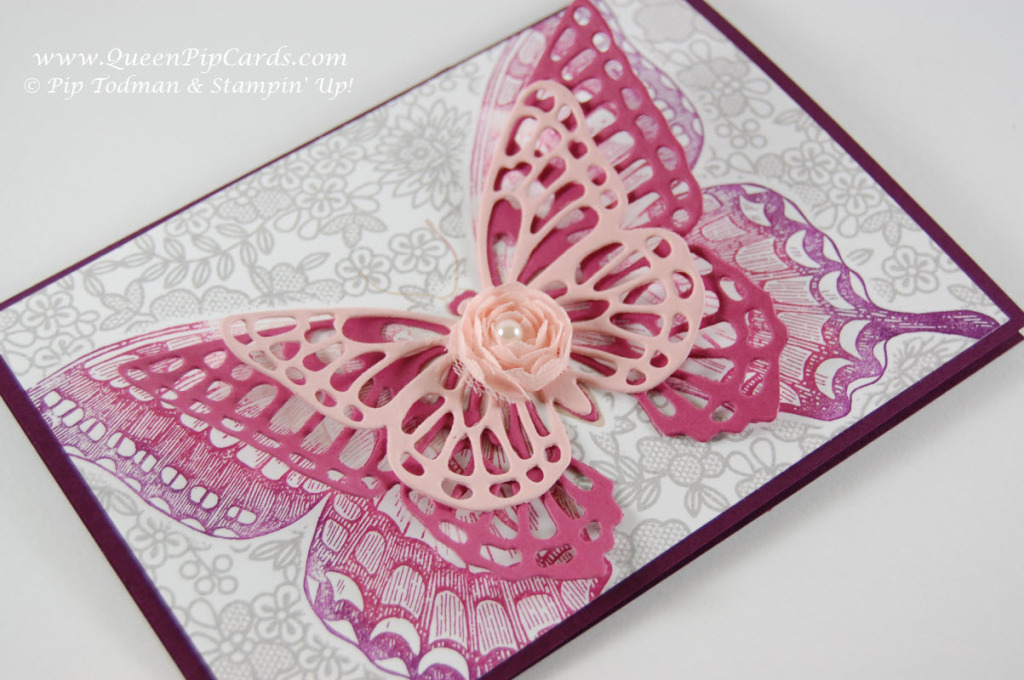 I've used this a lot in the past months and it remains not only a firm favourite but great value for money, especially in the Photopolymer version. Click the image links below to go directly to My Shop. The problem is I've now given away all my cards and I didn't get Shaun to take any photo's, so I've snagged this one from a lovely US demo Stamp With Sandy – she does some gorgeous designs, and I often pin her images on my Pinterest boards!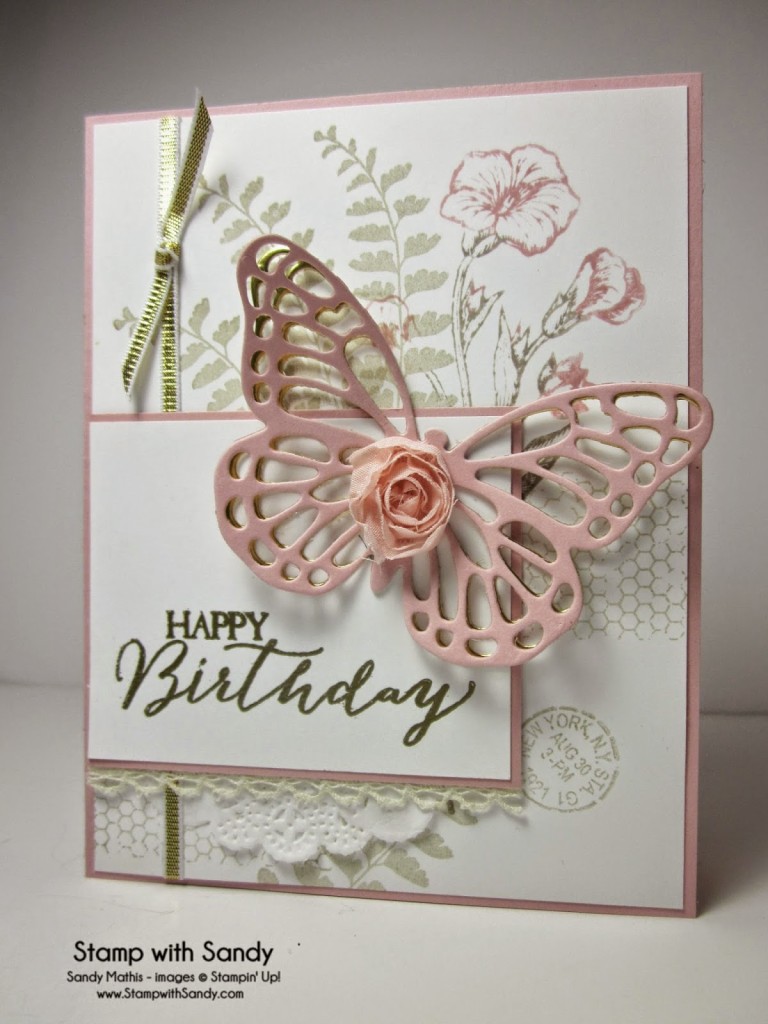 Aren't those stamped images just beautiful and you can see how they coordinate with the die brilliantly. At this point in time we don't know if this set or dies will be carrying over to the new catalogue in June – so why take the chance, especially since previous bundles have been split up when they have carried over.
You can purchase the stamps and thinlits individually if you want to, but if you bundle you will save that 15% on the total price – entirely up to you, so I've listed all the options below! Just click the image to Shop and while you're there check out some of the retirement list for a few last minute bargains too!
Happy stamping until next week and Pip's Pick Week 3! Thanks for stopping by, take care, Pip x