Everyone has a birthday, and we all love to celebrate birthdays; even if as we get older we no longer wish to remember the number of birthdays we've had! It's something we do as a child that carries on throughout our life – there is something important to our culture about remembering birthdays – that day that remembers YOU arriving into the world. So I decided to dedicate my Simply Stylish classes at the end Feb / start of March to Birthdays!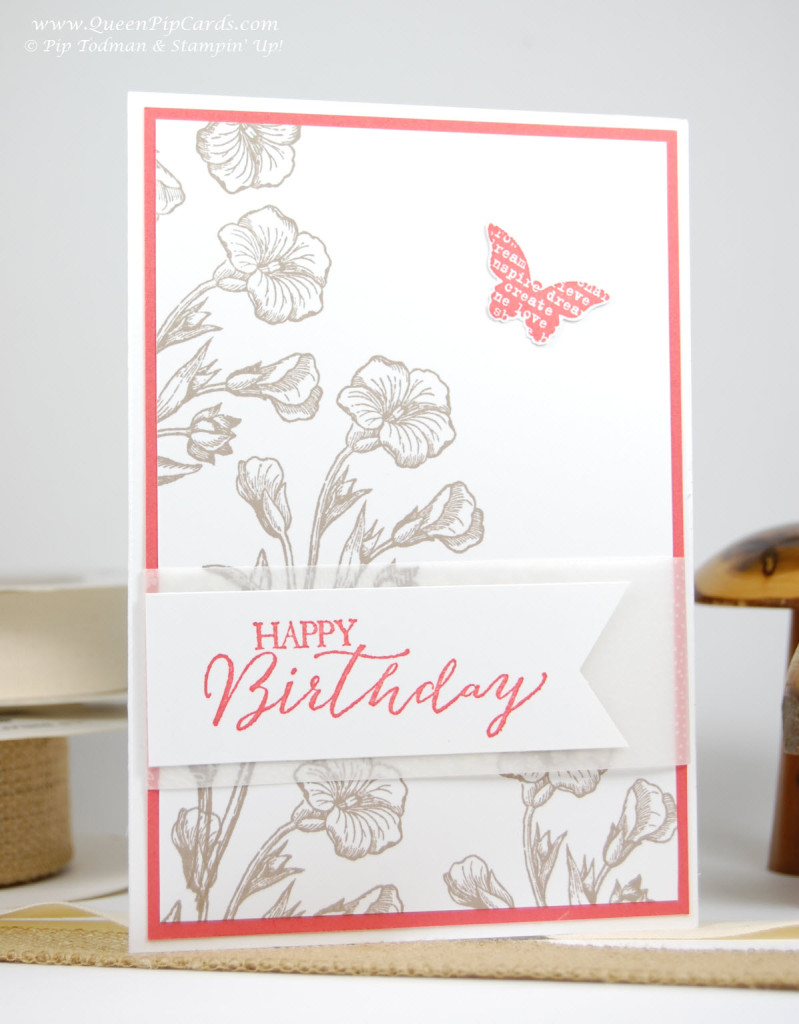 This card was inspired by a fellow Stampin' Up! demonstrator at a team training swap last year, but I lost her details on the back of the card, so I can't shout out in person 🙁 I updated the colours and it was just stamping with no heat embossing and I used the Sale-a-bration vellum pack for the vellum wrap. Everyone loved it as much as I did!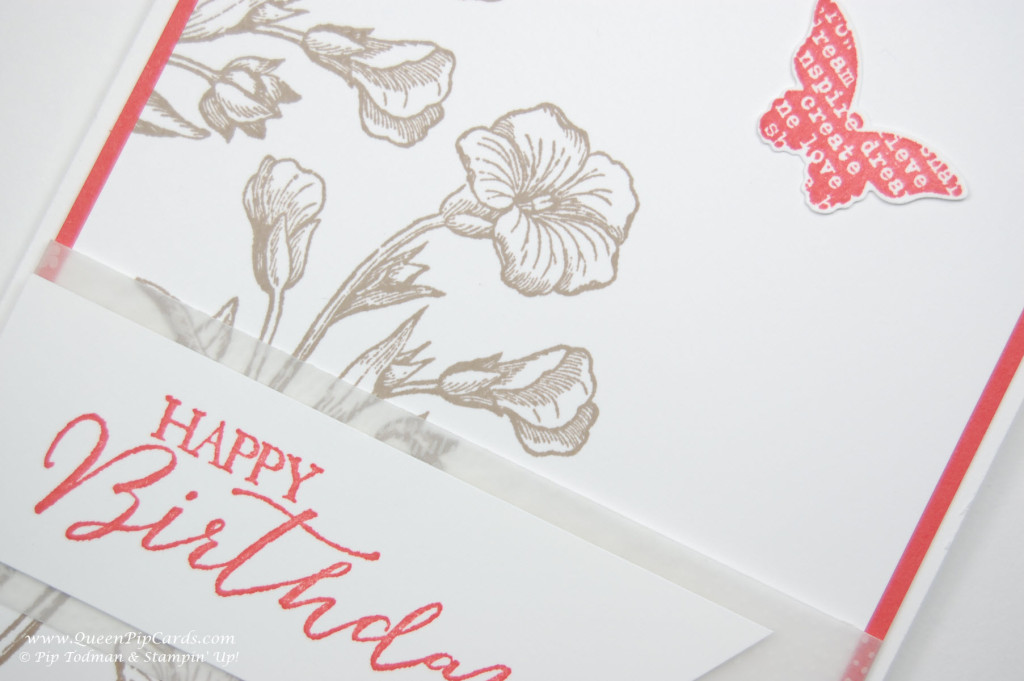 The whole card uses just one stamp set, two punches (although you could cut the banner by hand), two colours and Whisper White. If you purchase the stamps, cardstock and inks you need then you'll hit £45 and get the Sale-a-bration Botanical Vellum pack for FREE! The full Product list is below so click on the items & you'll get taken to my store where you can purchase them or you can also print off these Instructions (Butterfly Basics) with all the details and clickable links to then recreate it at home. Don't forget to use this month's Giveaway Code for a little extra Thank You from me. This month's code is:  AT4JJM63 and you can use if it your order is less than £150 at the checkout online.
You might have also seen my newsletter and on social media about Shannon West (who works for Stampin' Up! USA) and her campaign #imbringingbirthdaysback – it's gone viral and I've already jumped in and all my customers / newsletter subscribers and team members will be getting a card from me this year – quite a few have already gone out! I've been handwriting the hashtag on the envelope so that when they get the card, they know it's part of this amazing campaign to add more handmade cards into the world and spread that special joy a handmade card can bring – but soon, eeek I'm so excited, Stampin' Up! will have a STAMP you can purchase and use on the back of YOUR envelopes when you send out your cards, so that we can ALL get involved! I love the fact that the company turned Shannon's idea into a project and got the stamp made & it's already shipping in the US – all within 2 months! How many other companies could do that?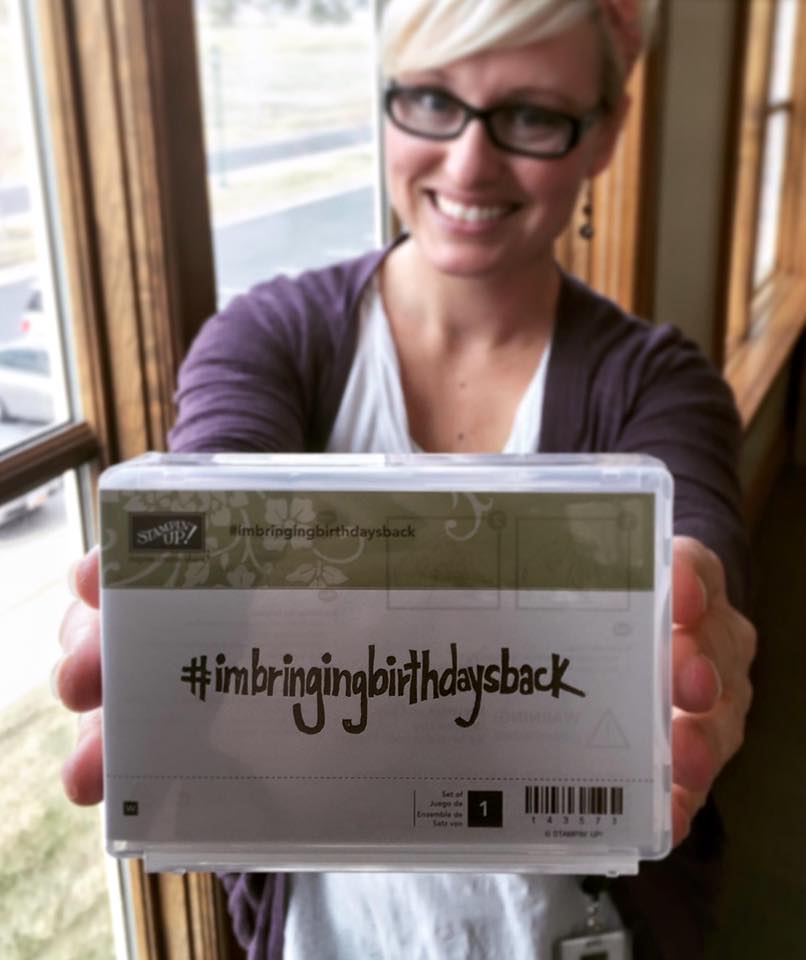 As soon as it's available in the UK, you'll be hearing about it & all my birthday cards from then on will be using the #imbringingbirthdaysback stamp.  If you would like to receive a birthday card (oh and did I mention a present too of 10% off an order in your birthday month?!?!) then please click HERE and subscribe to my newsletter giving me your month & day for your birthday and your all important postal address! I'd love to send YOU a card and present in the month of your birthday.
Right, I'll be back on Tuesday with more Quick Tip Technique videos from class yesterday, so watch this space! Until then, have fun, start your own #imbringingbirthdaysback list and we'll bring back handmade cards en masse, here's to the papercrafting revolution haha, hugs Pip x