Morning all, here's part 2 in my Pop Up technique series. This week we're looking at the Book Fold card, slightly more complex than the first one we did – but a really nice pop up technique.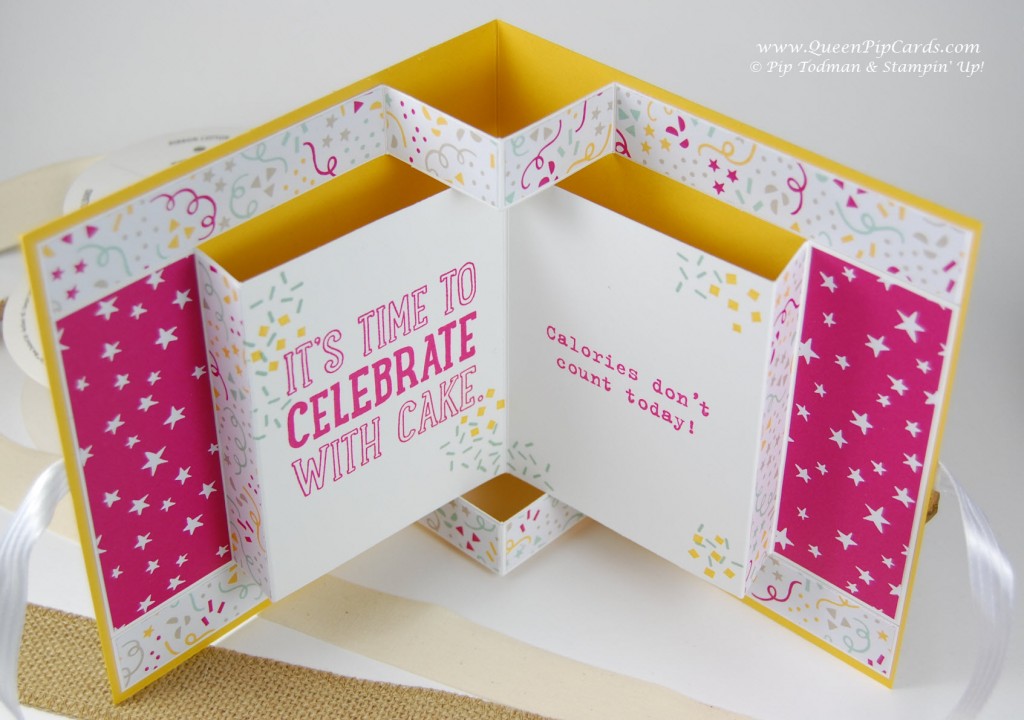 I've done another video which helps explain how the folds need to work so it opens correctly and some other tips on assembly, which you can see by clicking the link below.
I've also done another set of Instructions for you to download, print and keep. I'd love to see some of your Pop Up makes to see how you're using the videos and instructions.
Book Fold Pop Up Card Instructions
Here's another view of the card.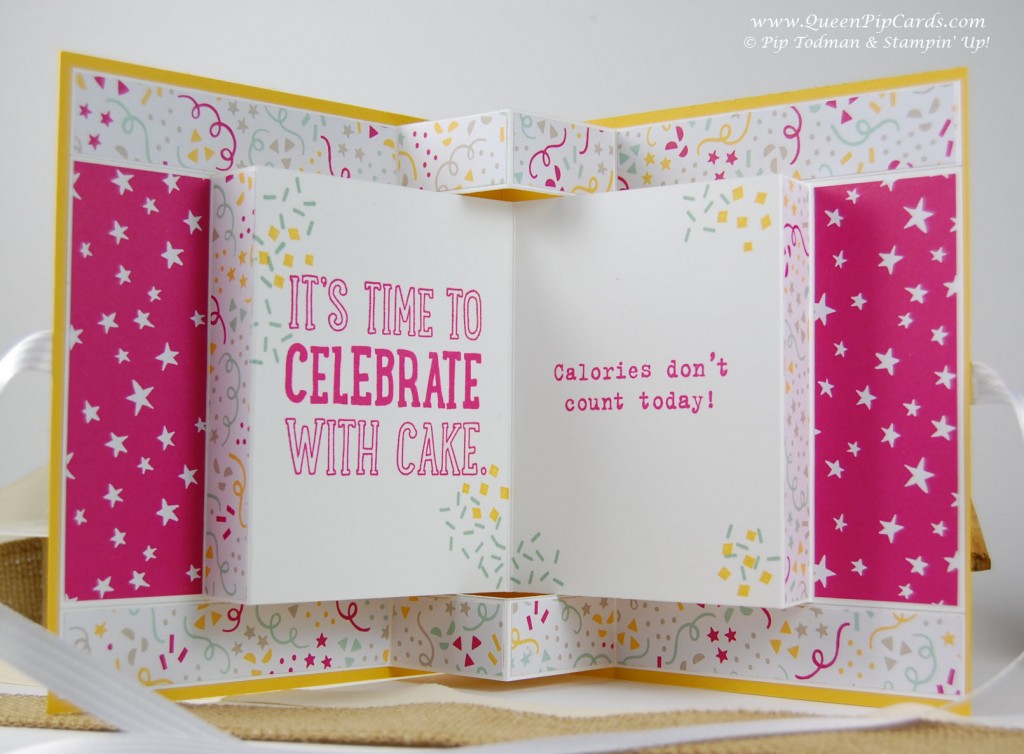 Don't forget we're in the final days of Sale-a-bration so if you'd like to pop any of these must have pop up items into your basket then you'll earn a FREE item with all orders over £45 as well as a FREE gift from me if you also use this month's giveaway code (AT4JJM63). I made the front of the card using the other Pop Up Thinlit from Stampin' Up! and again we're rocking the It's My Party Designer Series Paper stack.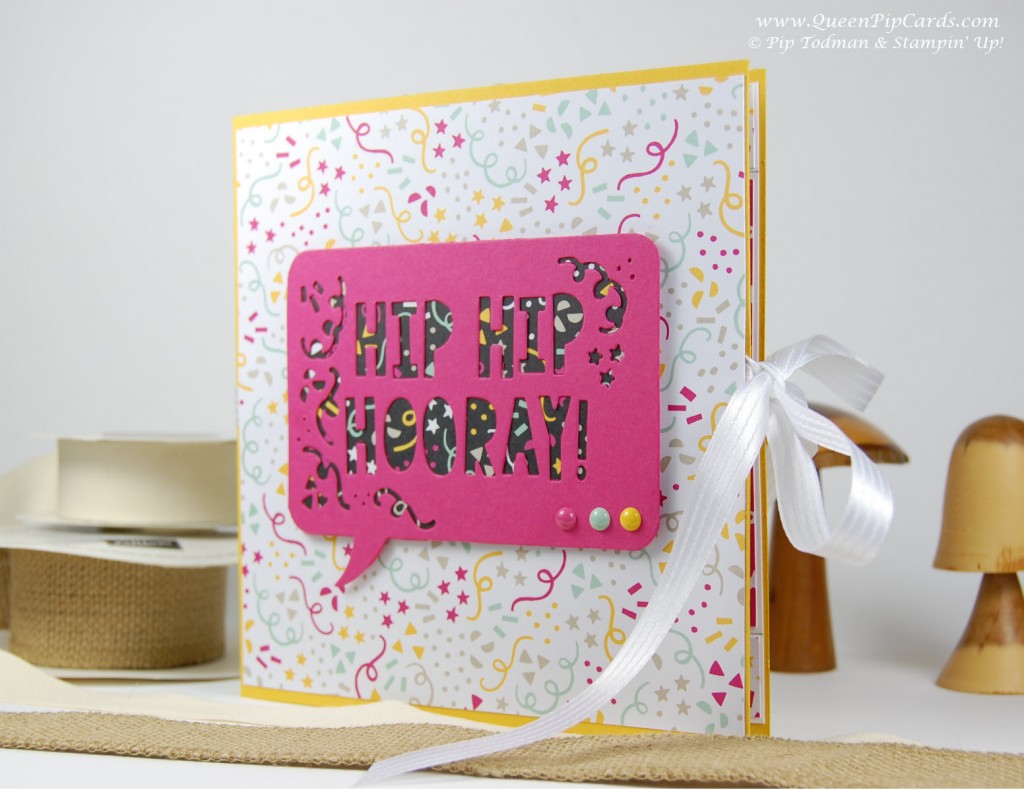 I hope you've enjoyed this month's technique inspiration, next month we're looking at Stencilling (part 1) and I'll have a couple of videos for you to show some of the Quick Tips I share in my Technique Series classes. I know you can't all make it to class and I also have been getting some requests for more Classes To Go or Online Classes – so I'm thinking about how I can do those for you, so watch this space.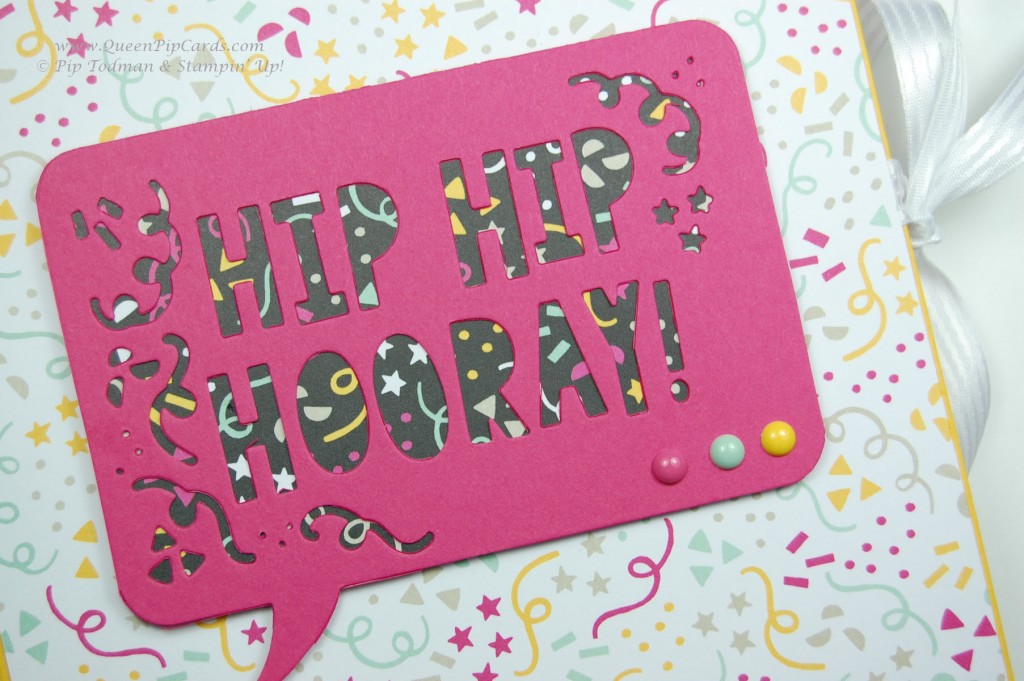 In the meantime, have fun creating some more pop up cards and please comment below if you've enjoyed this month's videos. I'll be back on Saturday with our Stampin Creative Blog Hop, you won't want to miss this one!
Until then, happy folding, hugs, Pip x