Hi folks, this month in our Stampin' Creative Blog Hop we're focusing on using a layout – one of my designs – eek!!! If you've hopped here from Mikaela and her beautiful creations or joined me here to start hopping, you're all very welcome and I hope you like what I've done with my layout.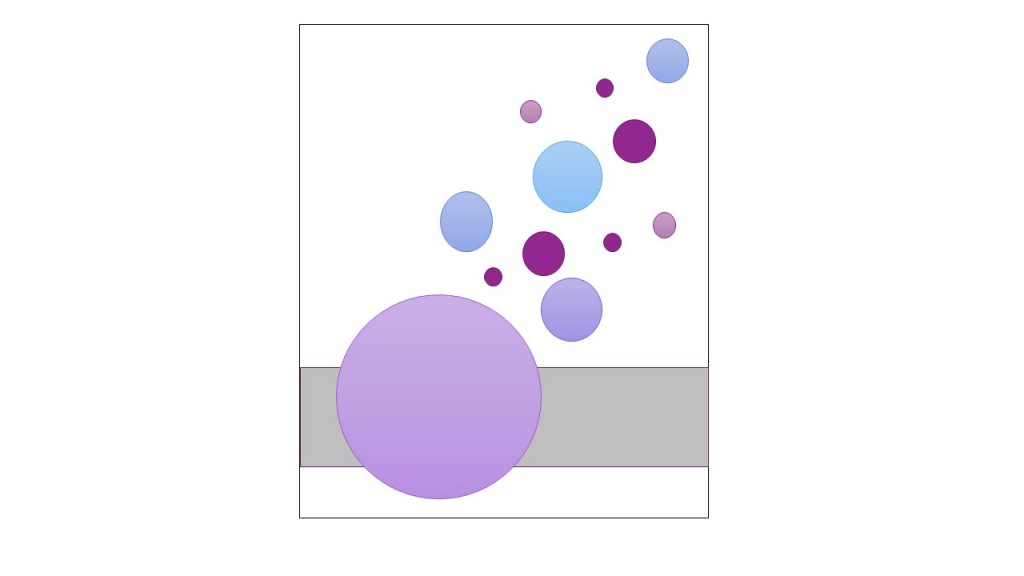 There was much discussion about whether this would be a card or a scrapbook or even a Project Life layout, so I'm sure you'll see a lot of variety from the hop team! I thought, why not do a bit of them all and see how it goes! Well, I managed a scrapbook layout and some cards, but although I have ideas for the Project Life one, I couldn't get it to work just right, so that I'll have to save for another time!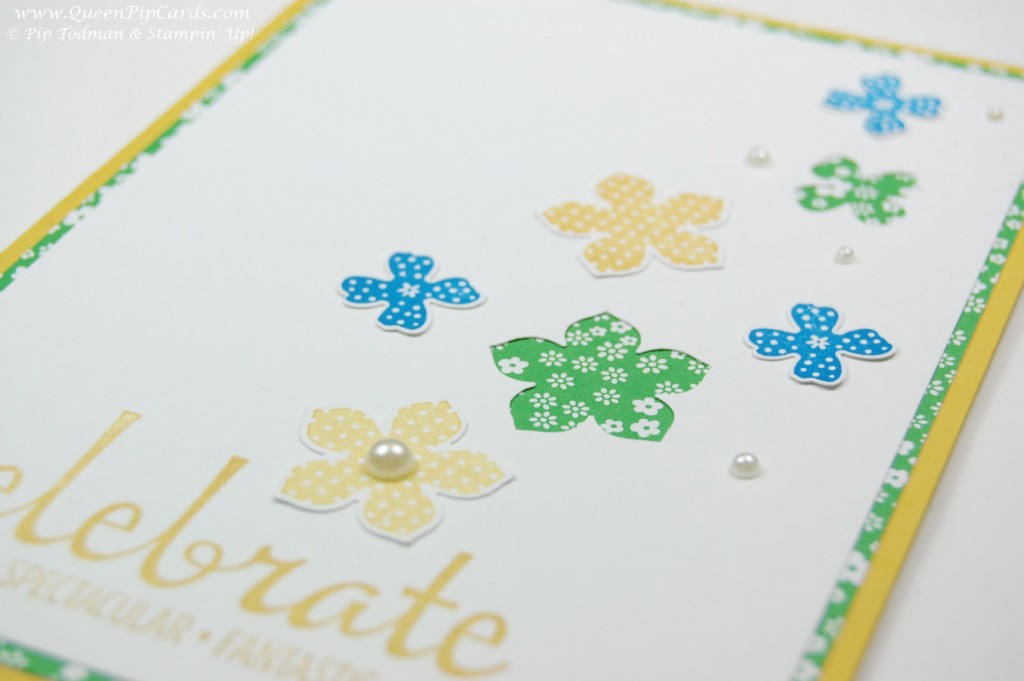 So, I actually started with a card that was in my head already, it doesn't quite match the layout, but that's the joy of a layout – it's just a starting point! Here's the full size card. You can see I went for a spring theme for this one, bright Cucumber Crush, Hello Honey and a dash of Pacific Point. Paired with the Fabulous Four sentiment stamp set and of course Petite Petals and the Itty Bitty Accent Punch Pack – boy I hope they don't retire this year!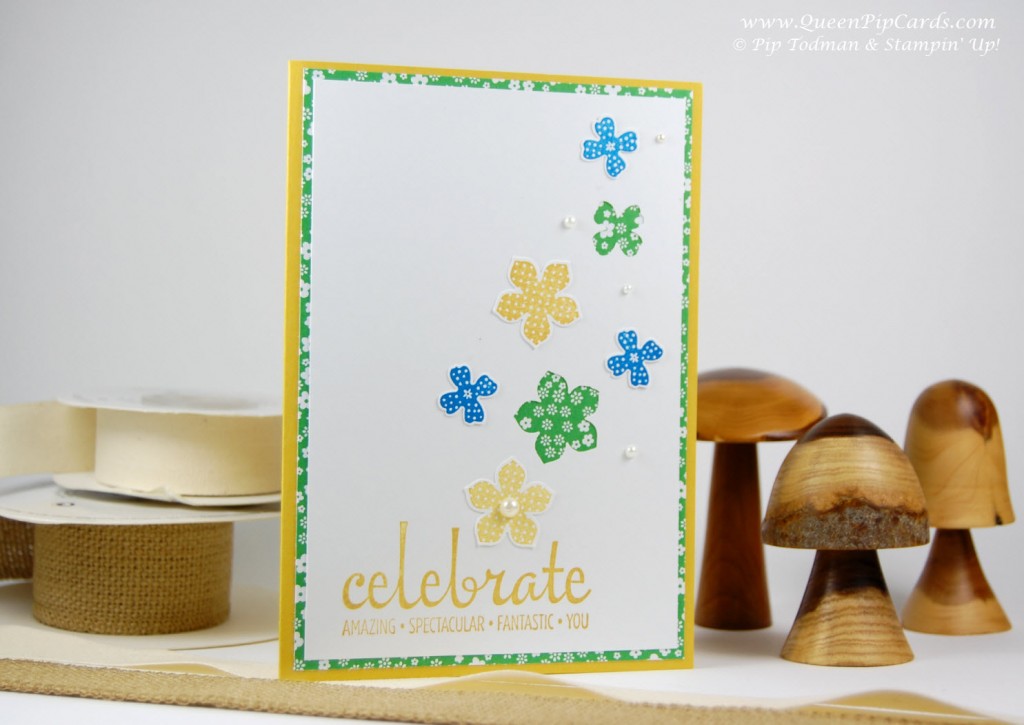 Next up I wanted to do a full size scrapbook page – I don't often do these as I'm very much into my Memories Made Easy using Project Life by Stampin' Up! but I thought I'd give it a go and I'm really pleased with how it came out!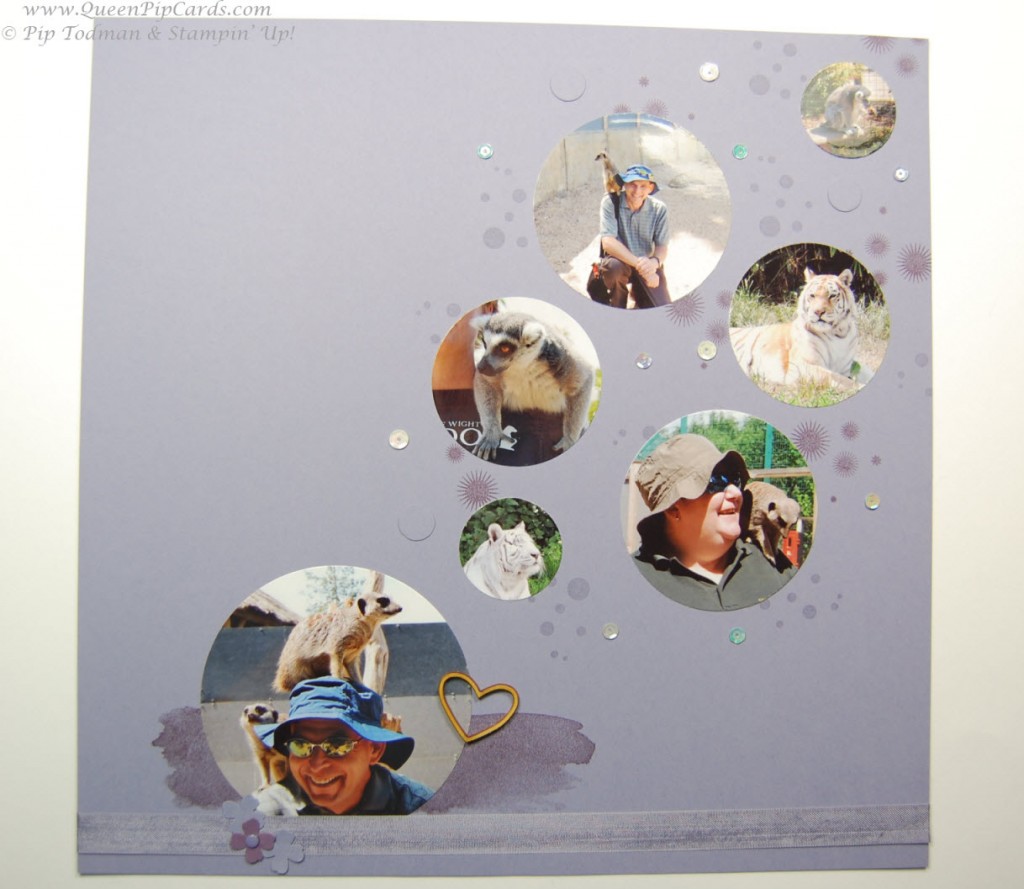 It's a Wisteria Wonder base and I used the swoosh, circles and sunbursts from Perpetual Calendar, Wisteria Wonder seam binding, Wisteria Wonder and Perfect Plum ink, plus a few sparkles and the wooden heart left overs from my Watercolour Wishes card kit! A few accent flowers again, some punched circles & it was done! It did take a bit of courage to punch my photos but it can really bring a page to life just having a few elements and not full 6 x 4 photos.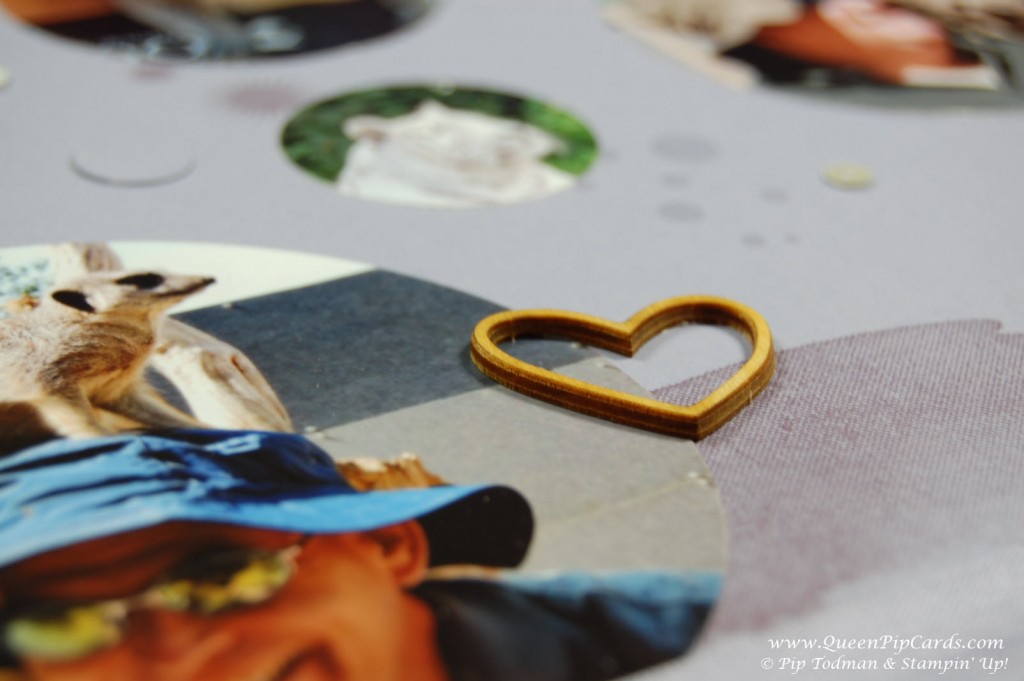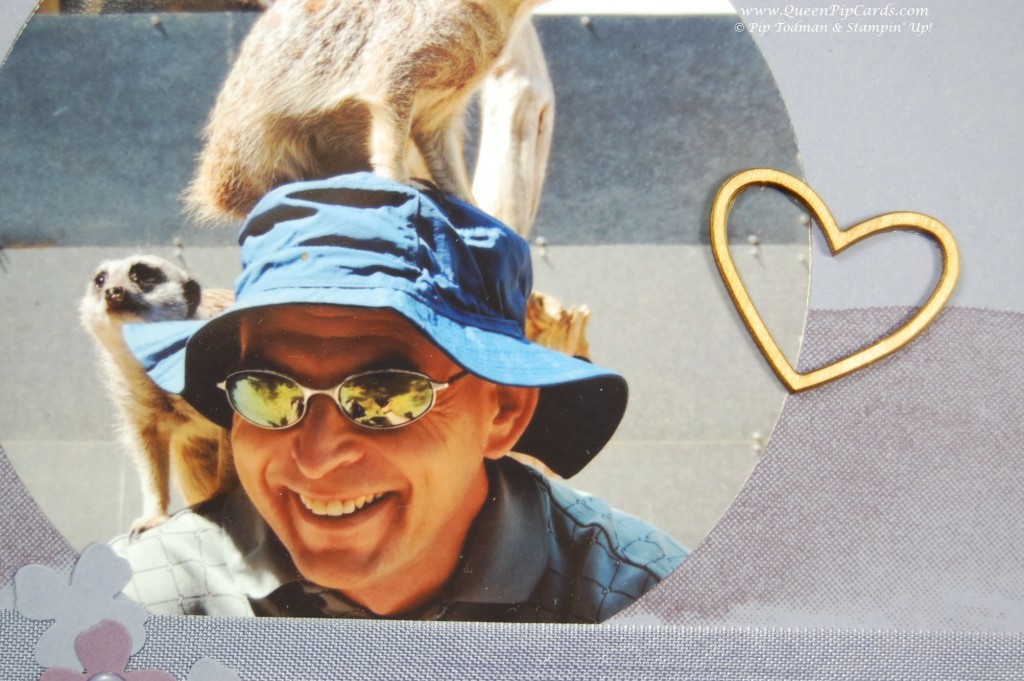 I really love this photo of my husband and the Meerkats from the Isle of Wight Zoo – we had such a fabulous day there last summer, this is going to be the front page now to our trip pages!
Last but not least, Shaun liked my layout so much he said, "Why don't you make up a card just like that?", so not one to leave a challenge like that standing… here's my layout card!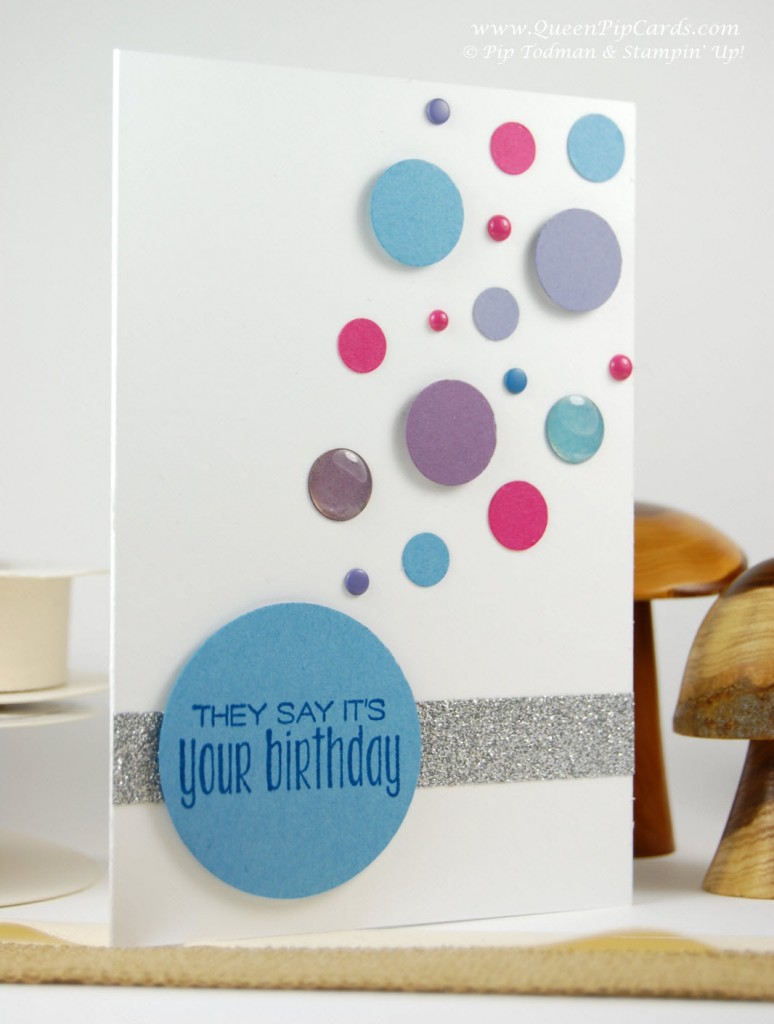 I couldn't resist a last use of the amazing Sale-a-bration Metallics Glitter Tape for the horizontal line, Suite Sayings for the words and some of the Epoxy Accents on top of the punched circles, Candy Dots, plus the gorgeous It's My Party Enamel Dots add a bit of texture! I added a bit of depth by raising some of the circles up on Stampin' Dimensionals – all in all I think it makes a fun card!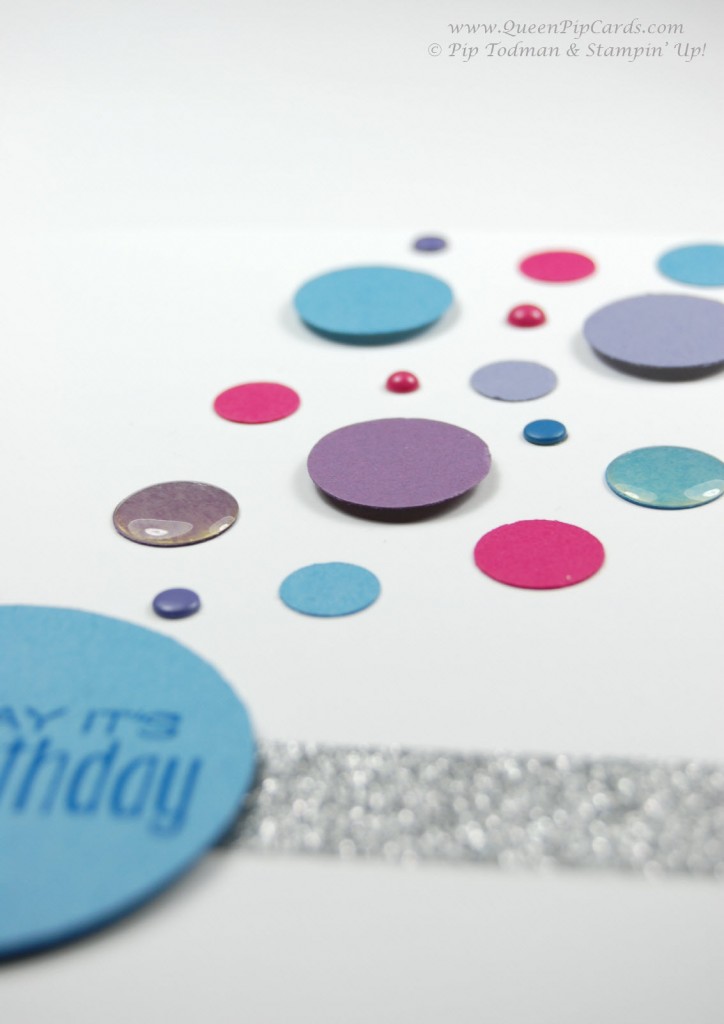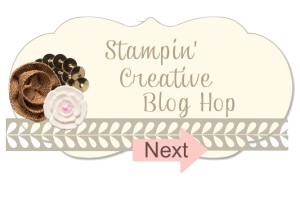 I hope you like them? I'm pretty chuffed and I can't wait to see what all of the Stampin' Creative team have come up with for this one. So please check out my friends by clicking on the Next button or choosing their link below from the full list of Easter hoppers, but don't forget to hop back over if you'd like to place an order before Sale-a-bration and this month's Monthly Giveaway runs out (those Epoxy Accents are my giveaway this month too)!!
Code is: AT4JJM63 and I'll be placing the order at 6pm 31st March – so if you'd like some in your thank you card all you have to do is place an order with me before then & use the Code at checkout! Simples (sorry, I couldn't resist that!).
Until tomorrow and my Sunday check in, have a great Saturday, happy stamping and I'd love to see YOUR cards or pages made with my layout design. Hugs, Pip xx
Blog Hop List