Hello folks, it's Sunday again – where do the weeks go? Today I wanted to share just one of the new techniques I shared with my technique class yesterday, it's a really fun and simple technique but gives your framelits another use – which is always nice to have.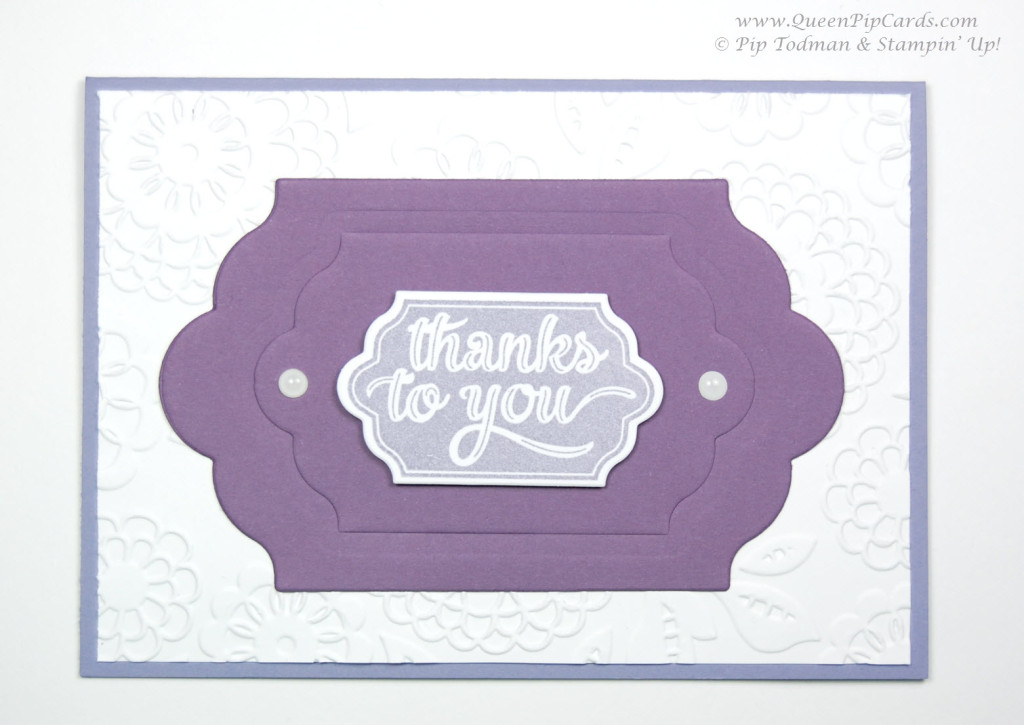 Rather than using them to cut things out, I used them to create embossed outlines instead. This works best with nesting framelits or those with a simple outline – but you could use it with just about any of them if you wanted to.
4 simple steps to create this look. Make your Big Shot sandwich as follows:
Start with your crease pad on top of your multipurpose platform (all tabs closed)
Lay your card stock onto the crease pad
Lay the framelits cutting edge up onto the card stock one inside the other
Then lay a normal cutting plate on top of that. You can see from the image below you get really clear embossed outlines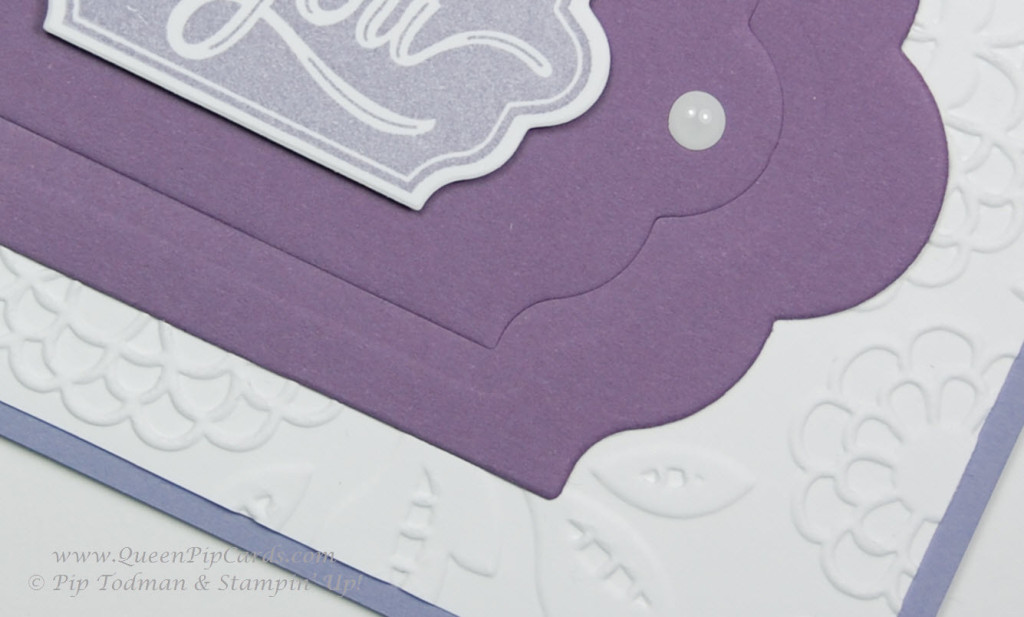 Easy isn't it – can you see other ways to do this & use your framelits? Good – then my work is done! The crease pads are designed to be used with dies and thinlits where there are both cut and crease lines to be made – like the Mini Treat Bag, Bakers Box etc they have a little extra "give" in them, which normally allows the creases to get a good fold line & not be cut through (which can happen if you just use normal plates – especially on Vellum or DSP). In this technique they are used to allow the framelits to make a deep impression.
For the base plate you can use the Magentic Plate if you like provided you can ensure your dies stay in the right shape – sometimes they will jump around your plate – this is because they're being pulled by one of the magnets inside the plate – so move them around, or use the multipurpose platform. To make sure they don't move, you can use a bit of washi tape – but remember these may show up a little when you're finished, so don't use much or incorporate it into the design!
To finish my card I then used the largest framelit to cut out the whole shape, layered it onto a piece of Whisper White embossed with the Lovely Lace folder. The Happy Notes stamp set is great because it coordinates stamps with the Lots of Label dies so you get perfect stamping and layering – and even better, it's available as a BUNDLE & SAVE so you get both for just £33 – that's 15% off buying them individually! White Accents to finish it off and it becomes a nice classy card!
Enjoy and have fun, I've listed below a few of the framelits that come out with great designs so you can try out any you have at home. Watch out this week for another blog pos or too about that "secret" I couldn't reveal back in early August! Until then happy crafting, hugs, Pip x