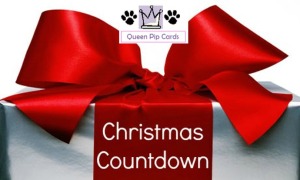 It's my penultimate Christmas Countdown day 🙁 how sad, but it's gone by so quickly! I hope you've been enjoying all these projects – I know some of you have posted comments onto my Facebook page – so thank you for that feedback.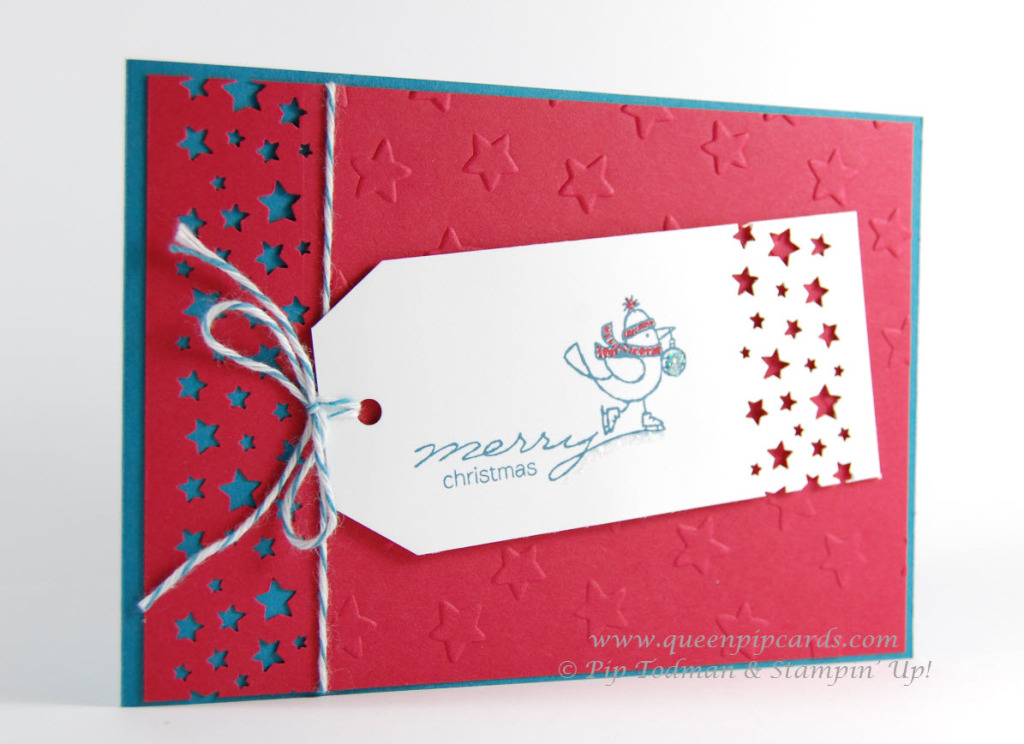 Today we're just going to re-run a favourite of mine from Simply Stylish in November. It combines simple lines, with a cute penguin and stars – I don't think you can get much better. So I've shown this before, but I've not given out instructions before. So here goes.
Directions
Cut an Island Indigo card base A5 lengthways (10.5 cm x A4 height) and fold in half to get a side opening card.
Cut a Real Red layer 10 cm x 14.4 cm and run two thirds through the Lucky Stars Embossing Folder
Punch the flat edge of your Real Red layer using the Confetti Stars punch
Cut a Whisper White piece of cardstock 5 cm x 11 cm and punch one end with the Confetti Stars punch and the other with the Angled Tag Topper Punch (ooh the one in the Weekly Deals!)
Stamp the skating penguin using the For the Bird stampset in Island Indigo ink
Colour the penguin's hat and scarf using a Real Red Write Marker.
Wrap Island Indigo bakers twine (retired) around the Real Red layer before adhering it to the base card
Tie a bow in Island Indigo bakers twine (retired) onto your tag before attaching it with Dimensionals to your Real Red layer.
Add Dazzling Details as you wish!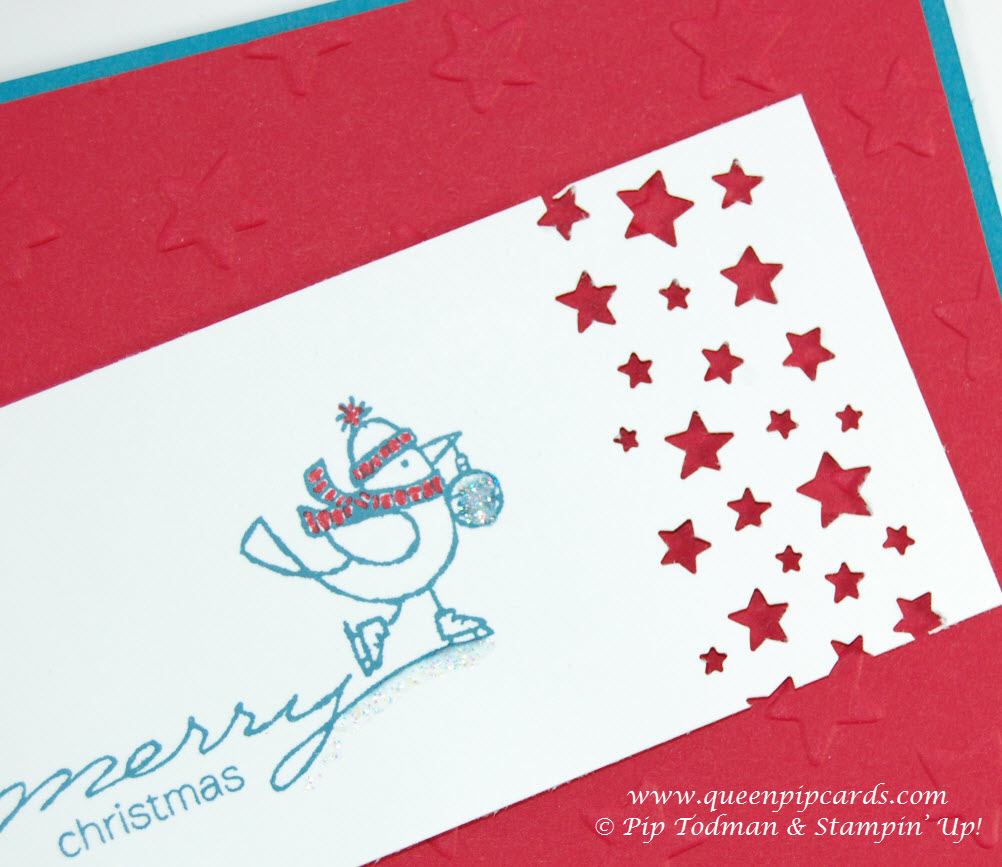 If you don't have the Tag Topper Punch then you can just cut the ends & punch a hole – you could also leave off the Confetti Stars Punch if you wanted to and it would still be a cute Christmas Card. You can also replace the Island Indigo retired Twine with either plain White or Cherry Cobbler which is close enough to look good.
So on that note I'll leave you to crack on with the rest of your Christmas preparations and I'll see you tomorrow for our final twelfth day of Christmas Countdown.
Take care, Pip x