Happy Sunday folks, as promised last week here's a look at some of today's Simply Stylish cards.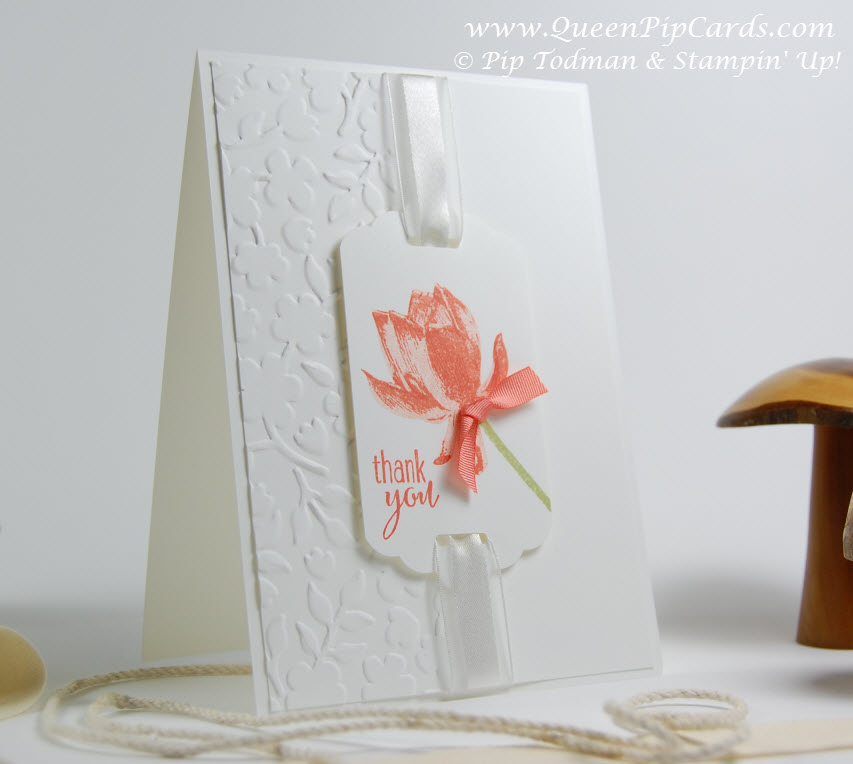 We had another full house again today and it was great to welcome some of the ladies I met at Make It to the class – it was like a Make It reunion! The card above is also my Sale-a-bration card of the day – I LOVE the Lotus Flower stampset, and this could be an Easter card if you just changed the sentiment, or wedding, or birthday or anything really!
Our class structure seems to be working well  – one table for one card with everyone moving around, travelling light between stations also means people have a chance for chat & refreshments too!
Yesterday was my quarterly joint Team Training which I run with a friend for both our teams and we had 18 on the day, plus 4 take away kits – so it's been a very busy crafting few days, but good fun and everyone seemed to enjoy themselves – both my team and my crafty customers – so that's good news and makes it all worth while.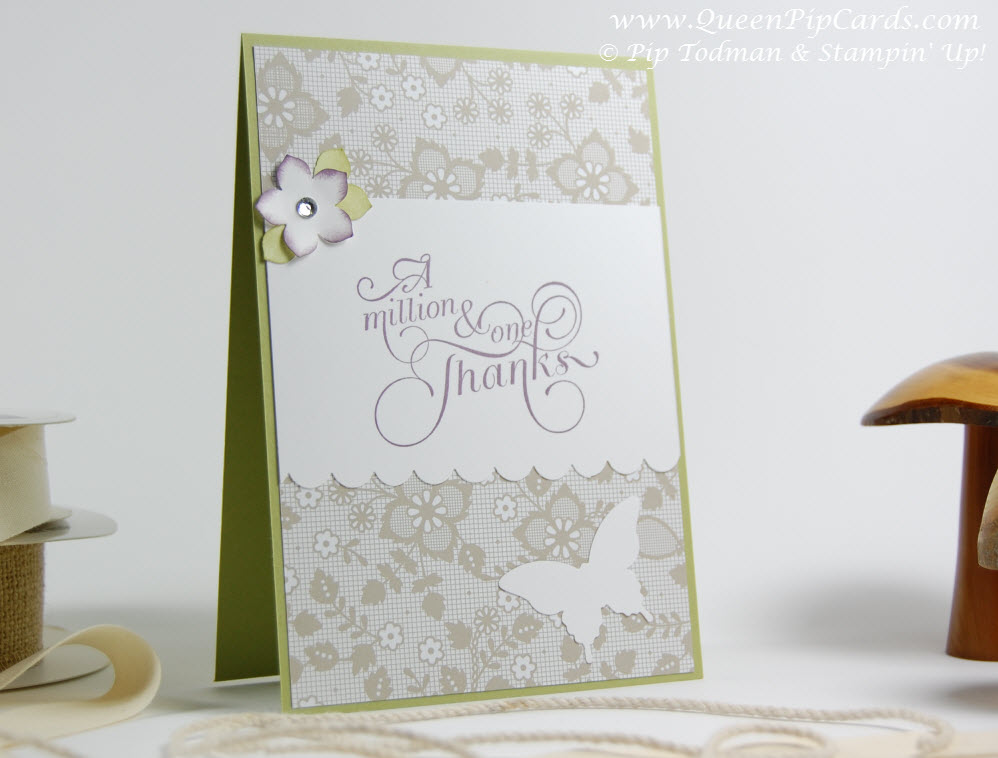 At team training we covered a One Sheet Wonder, and I liked it so much I used one of the cards at class today too – you can make 6 identical cards (or slightly different – it's up to you) from 1 sheet of Designer Series Paper, 1 A4 sheet of Whisper White card stock, plus some ink, stamps and punches. A really nice idea to give as a set of cards to someone as a present (we'll be doing something similar for my all day Spring Special Event).
Take one 12″ x 12″ sheet of Designer Series Paper – cut into 2 strips (almost in half) both strips are 12″ long and 14.4cm wide.
Then cut each strip into 10cm sections (you'll have 0.5cm left over) – this gives you 6 mats to put on your card bases – simple isn't it?!
We sponged one of the flowers with Pear Pizzazz and cut it up to make the leaves (but you could just punch out of cardstock) and we daubed the other with Perfect Plum to give the edges a lift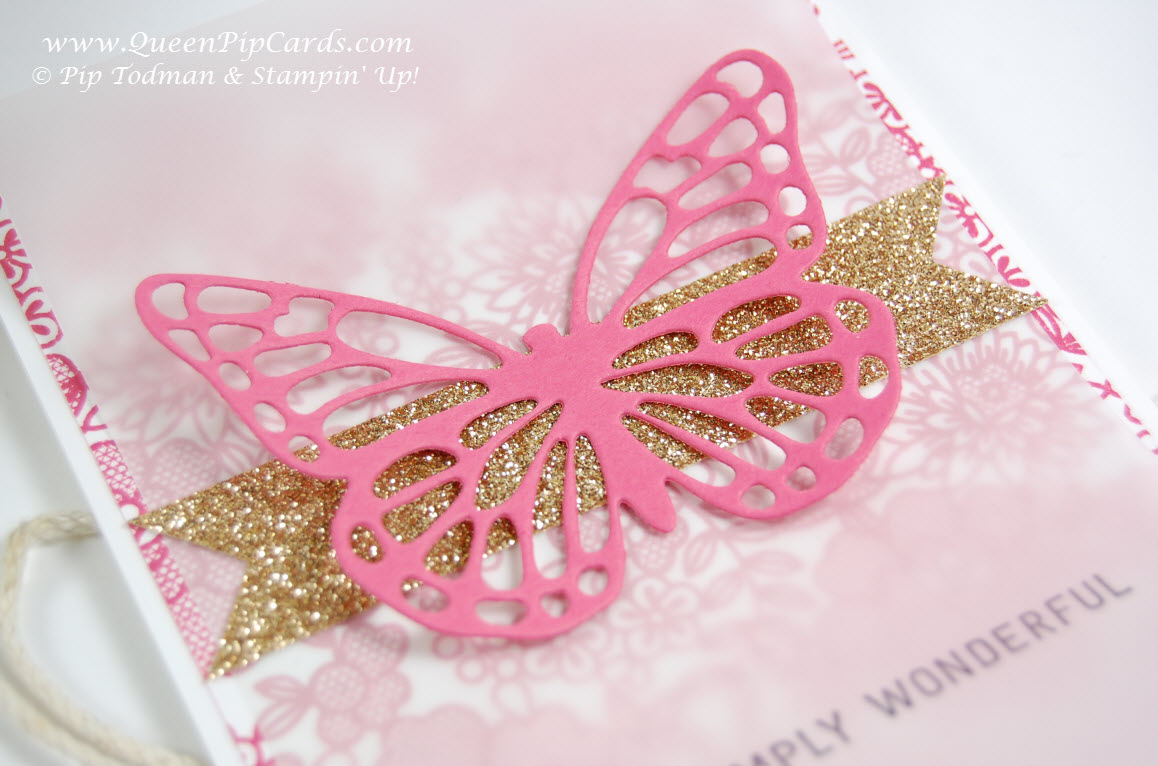 Finally I just can't get enough of these Butterfly framelits so everyone had to have a go today! I hope you like a snippet of our Class today – in total everyone got 5 different cards made and I'll show you the other designs over the next few weeks. I'm looking forward now to my next big event, my Spring Special, on 11th April, but Simply Stylish will be back on the 26th April – so if you liked these cards, then book up now for your chance to craft with Queen Pip and our crafty community of stampers.
I've put together a few things below that will enable you to make the One Sheet Wonder cards and get your hands on that gorgeous Lotus Flower stampset from Sale-a-bration, I hope I've given you some inspiration and instruction and that you've had a fun weekend.
Next weekend look out for the next Stampin' Creative Blog Hop on Saturday 28th 9am, with my normal weekly blog posting next Sunday at the normal time of 6pm.
So until next week, happy stamping and thanks for stopping by, take care, Pip x