Happy Saturday morning folks and Happy Halloween for those of you who partake in the festival! Today the Stampin' Creative Blog Hop team are showing off their fancy folding skills and I'm sure that you will love the projects created by everyone.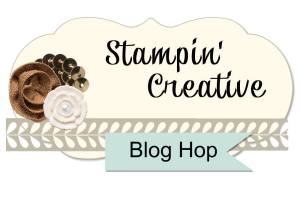 You might have arrived here from Emily (isn't she fab? how on earth she's had the time with all her renovations I have no idea!) or you might be joining the hop with me – either way you're very welcome, come in, have a read and hop along the team to see the projects and inspiration that awaits you! You're welcome to "copy and share everything" you see on my blog, just give me a little credit when you post your photo to Pinterest, Facebook or your blog, that's the crafters code to help share the creativity around the world and I'd love to see your take on my projects today.
Some of you will remember that my other half bought me an Origami book for Christmas last year, so when it was a Fancy Folding theme I immediately thought of doing some of that! So first up, using some of my Origami papers is my version of a Halloween Lantern!!!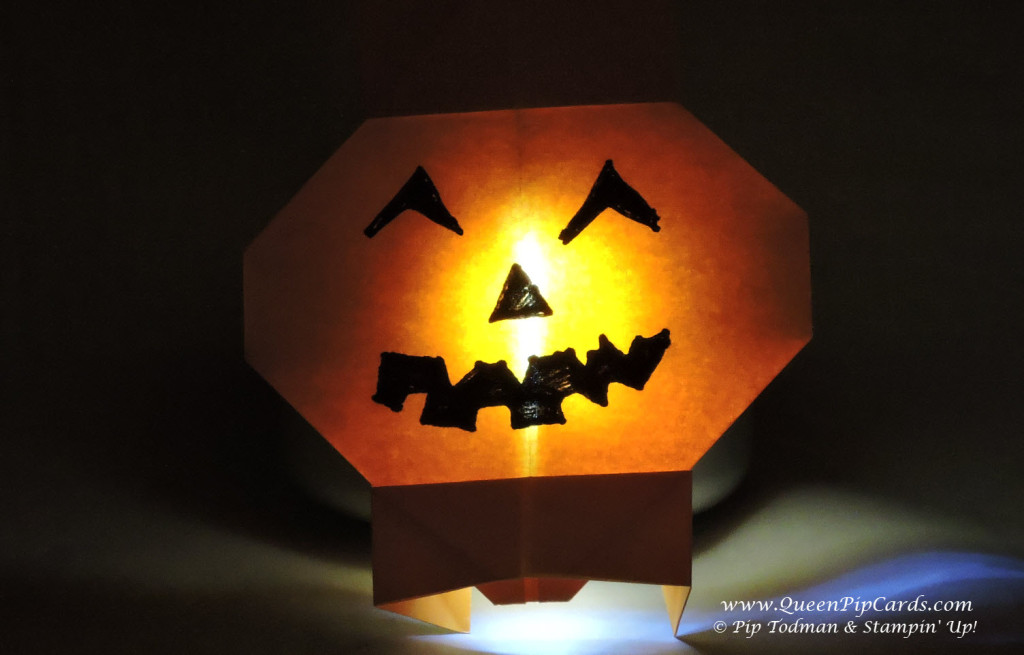 Here it is without the night light behind – with another made in a paper similar to Cajun Craze – using the spiders I LOVE, but I now wish I'd purchased the Halloween Designer Series Papers from this year's Autumn / Winter Catalogue because these would have been brilliant in those – ho hum, something to remember for next year! The could be card toppers or strung up on string – the possibilities…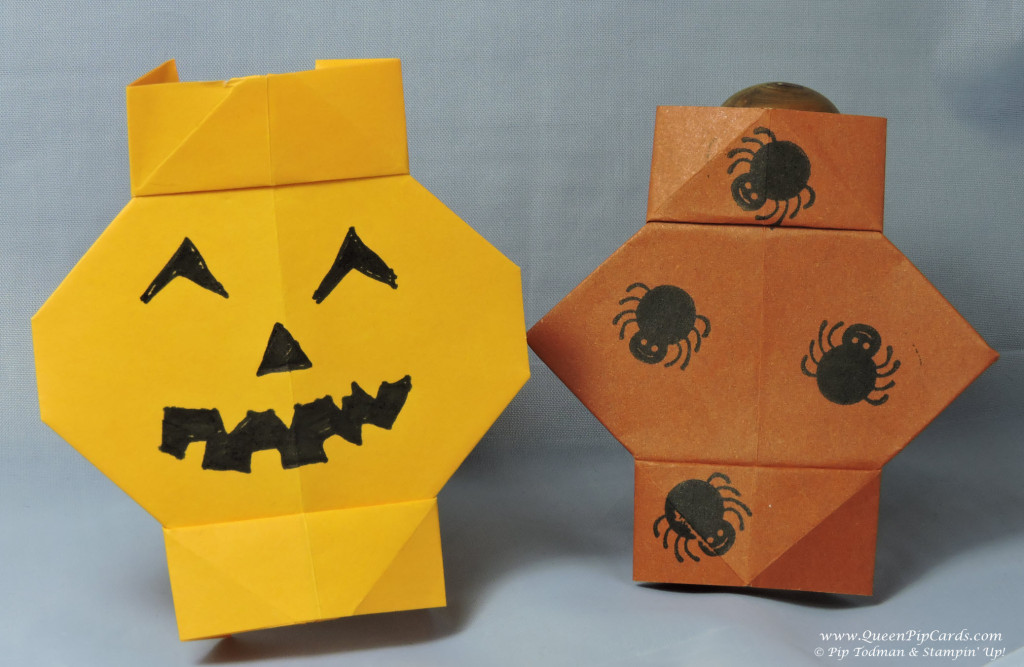 Next, I thought, I'd best get on with a Card so this idea was CASE'd from my friend Fiona Whitten (Oakfield Crafts) but I decided to use the Cozy Christmas stamp set to create the scene outside the window. The windows are just fabulous, and are from the new Hearth & Home Thinlits Dies – it comes in a bundle with a set of scenes for outside the window – I just for some silly reason didn't buy it as a bundle (idiot!) and so I had to make up my own scene!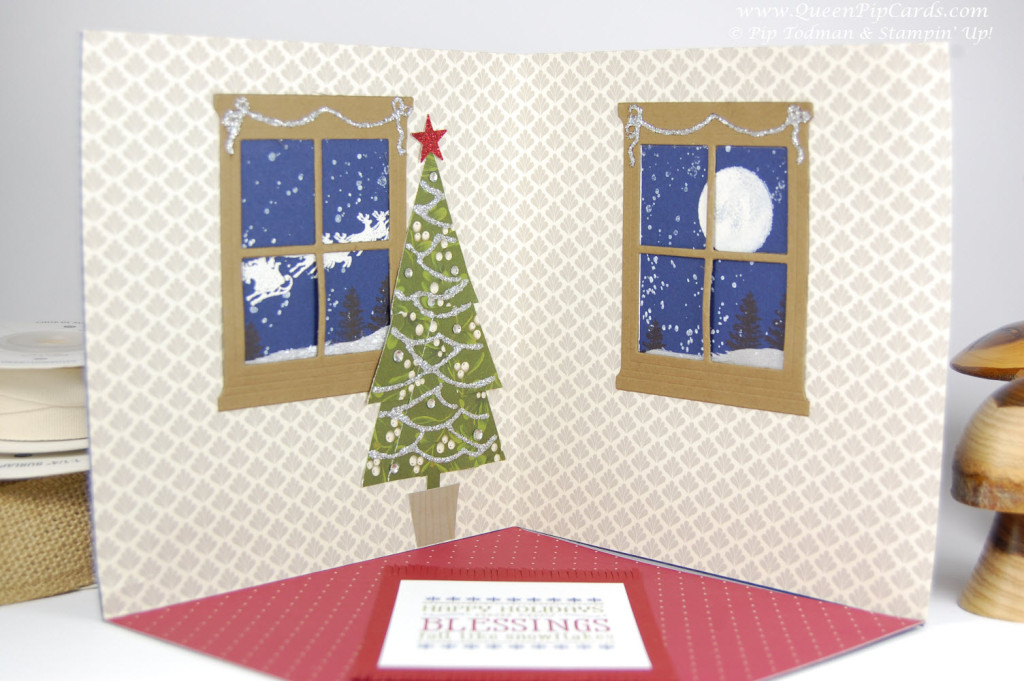 It folds flat (ish) to go into Square envelope and is actually really easy to make, but quite cool when stood up on a mantle piece. Here's a view from above and you can see the "rug" that I've stamped using one of this year's Host Stamp sets – Six Sayings – I really love this set and will be very sad when it goes.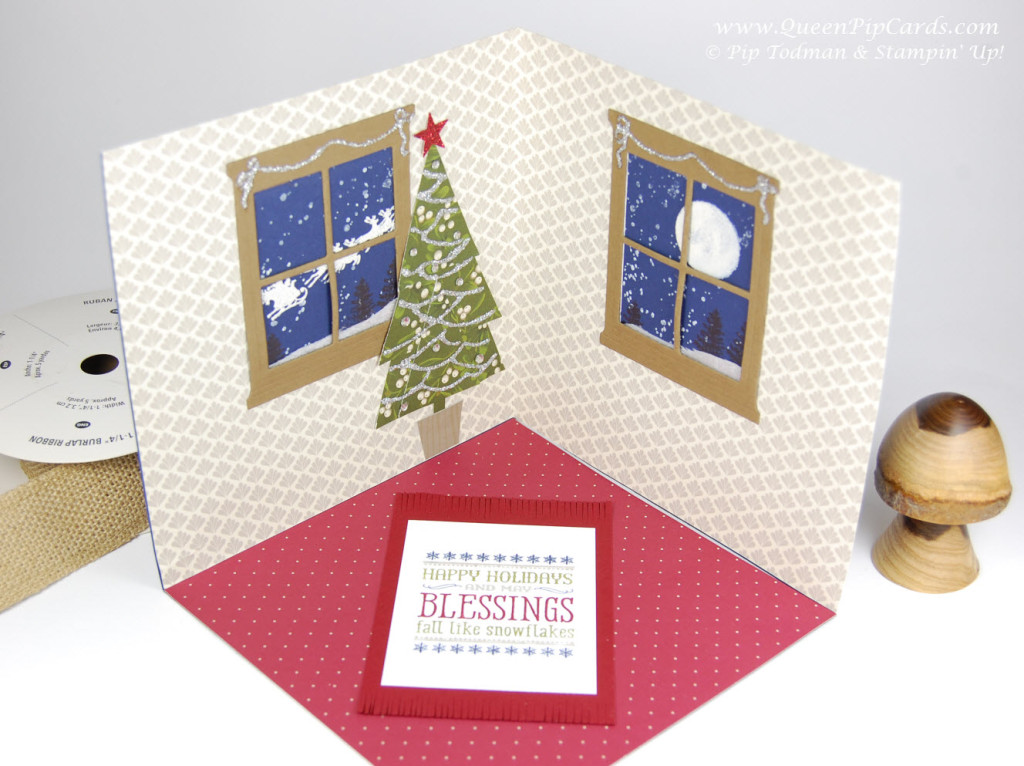 Here are the basic instructions and I will use my trusty Envelope Punch Board to make the envelope so it will be a perfect fit (I've just not made it yet!).
Take a 12″ x 12″ piece of card stock ( I used Night of Navy) and score it at 6″
Rotate by 90 degrees and score it again at 6″
This will give you a piece of card stock scored into 4 squares
Cut away one of the squares – make two squares the back "walls" and the other one the floor of the room (see photo)
Cut two window frames (I used Soft Suede)
Decorate as you wish (I stamped the Sleigh in Versamark & used White Emboss Powder, and I used White Staz-on for the moon. The little trees are stamped from this year's Christmas Project Life stamp set with some Craft White Gorgeous Grunge for the snow in the sky and some cut Glitter ribbon for the snow on the window sills! The tree is punched from DSP and then decorated with Rhinestones and Silver Dazzling Details!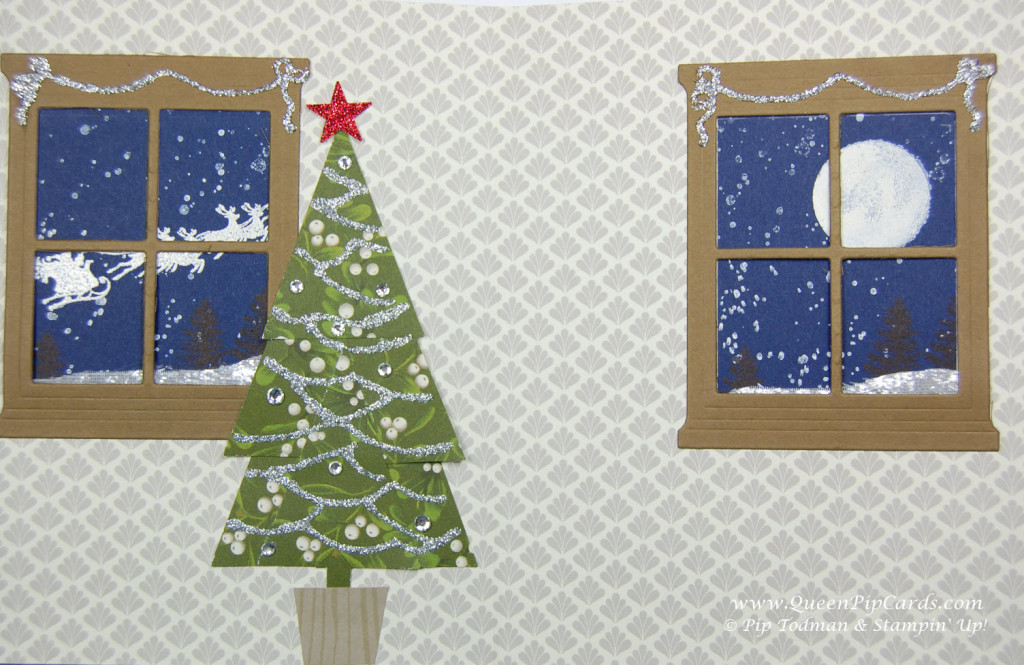 So there you go, a Halloween and a Christmas project for you – all with "fancy folds" – I hope you liked them, if so, please pop a comment below – I love to hear from you all!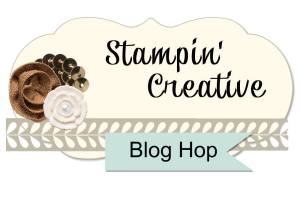 Next up we have the lovely Eimear and I know she'll have some fabulous projects to share too. Click on the image or link HERE. For a full listing of our Blog Hop team see below, and don't forget to come back with your wishlist and click on the items below I have used or go and browse My Shop HERE.
See you all again tomorrow for my regular weekly crafting catch up – enjoy Halloween, lots of treats and no tricks I hope, take care & thanks for hopping by, hugs, Pip x
Stampin' Creative Blog Hop List