Good afternoon folks, I hope you've had a good week? This comes as a scheduled post from me as I'll be travelling back from Brussels today – hopefully after an amazing time at Stampin' Up!'s OnStage Live event. So I thought I'd share with you some more of my Simply Stylish Christmas cards from the last class.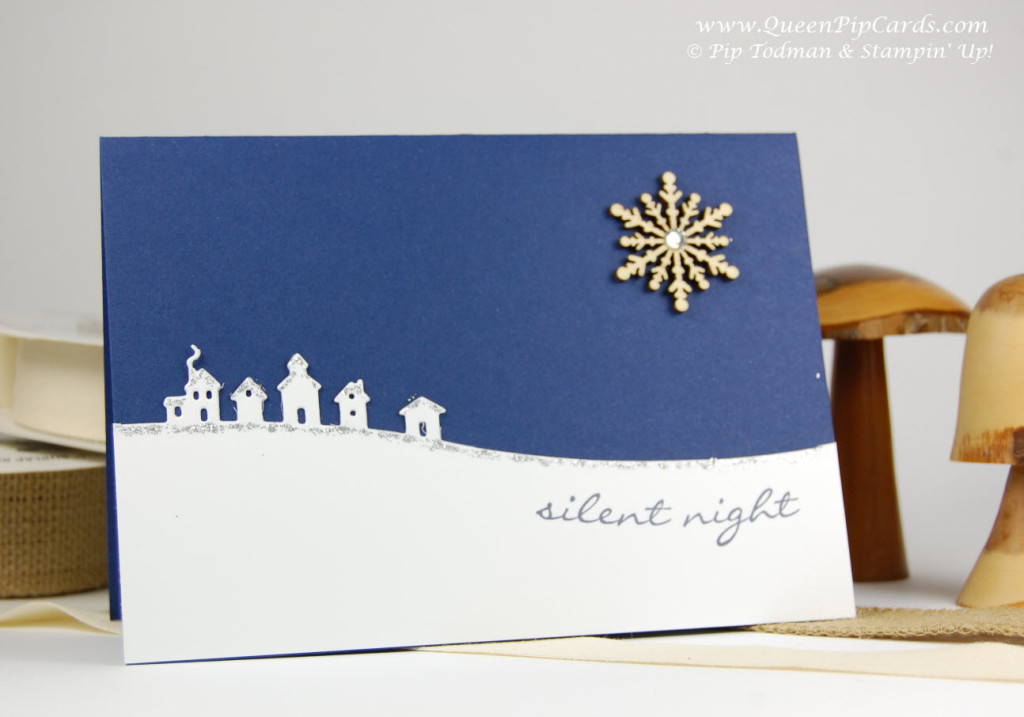 You saw my favourite using Sleigh Ride a few weeks back, today we have another one! This is one that I CASE'd from my friend Fiona Whitten who made this with an embossed star – I swapped it out for a snowflake and added some silver Dazzling Details.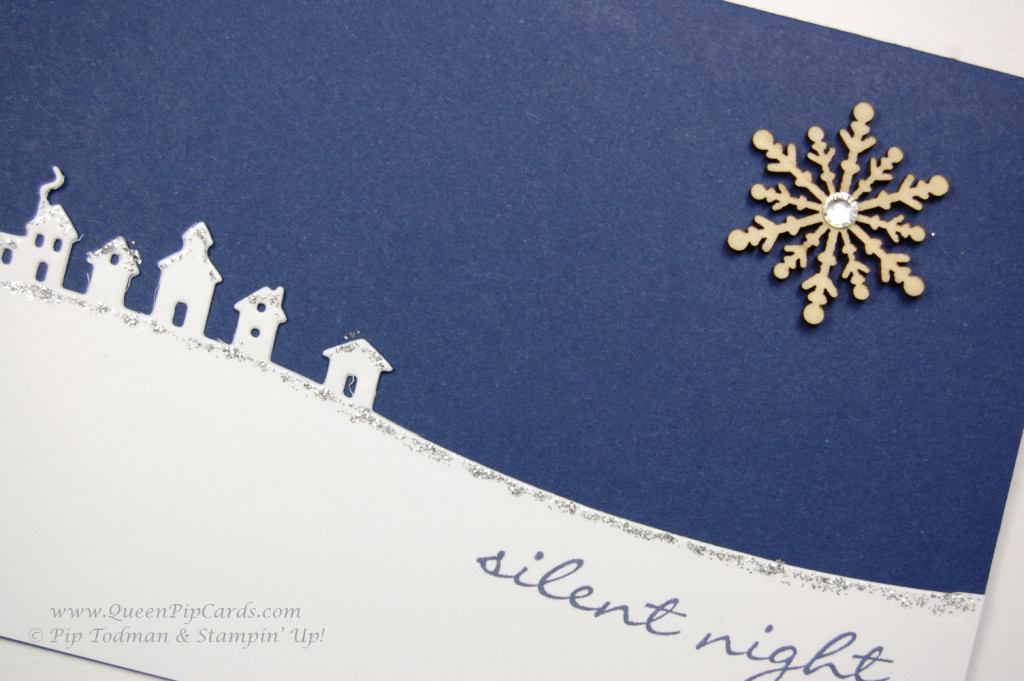 Next up is one from the Autumn / Winter Host only stamp sets – Antique Tags which as the name suggests have an old world feel and can be punched out to make tags! Here I decided to make a card with it instead. You need to host a party with sales or place an order over £150 to qualify for Host Stamps, but these are certainly worth it!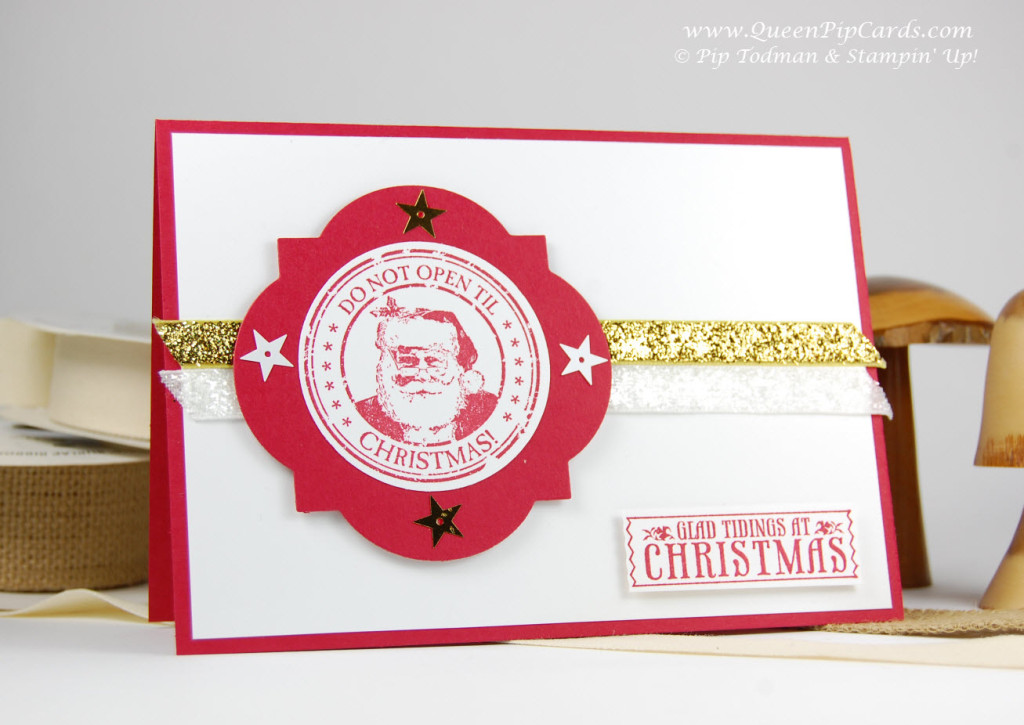 Finally, here's a really beautiful & soft card made with the Flurry of Wishes Bundle in soft sky and pear pizzaz with Silver Glimmer to add that Christmas sparkle. I love that you get the stamps and matching punch!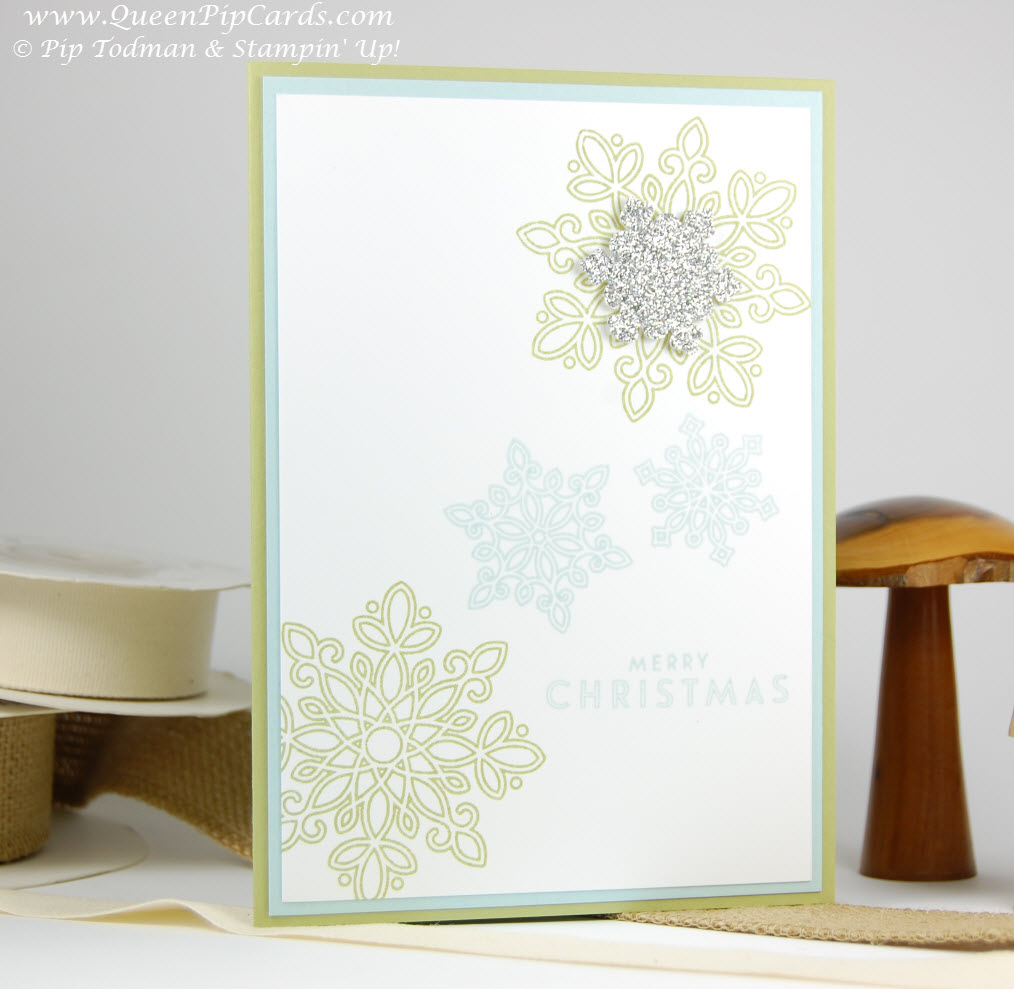 So, I hope this has given you some Christmas spirit, next week is my final Simply Stylish of the year and we'll be changing up the pace and looking ahead to Birthdays and all occasions for the New Year or during December! BUT we haven't quite finished with Christmas yet. There are still places for my last class of December – Hello December memory keeping in the morning and Christmas Party Fancy Folds technique class in the afternoon. More details on both are available on my December Events page HERE.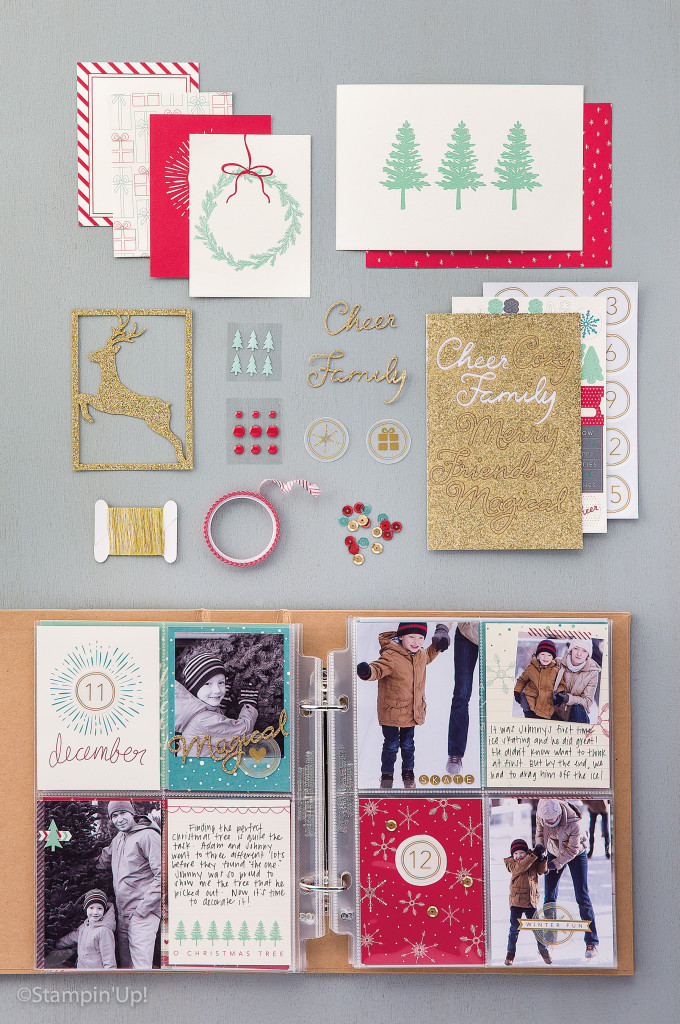 If you'd like to purchase some of the products above to get your Christmas cards finished (or started!!) then please use the links on the products below or click My Shop HERE.
So, until next week, have a great time and happy stamping, hugs, Pip x