Happy Technique Tuesday again! I'm back with my second video in the Quick Tips series, this time I used the Teapot from the Cups and Kettle Framelits as a stencil to create another stencil based card which I think is a Happy Teapot Card!
*** NEWSFLASH – THIS IS RETIRING – NEWSFLASH **** more details further down…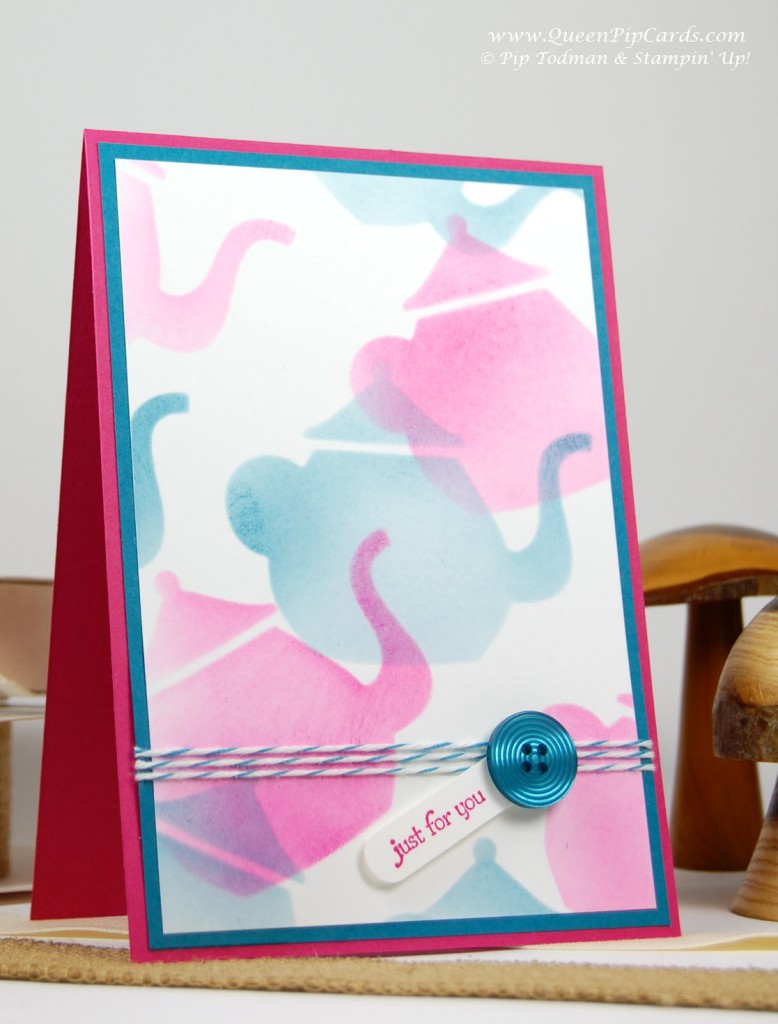 You could make this card in any colours you like, all you need is the set of Framelits, ink and sponges! I've created a video to show you how to make this card and you can see it here:
Did you notice I've found the "go faster" button on my video software – now I can show you without going over my 5 minutes self imposed time limit! I've created a set of instructions for you too with all the sizes etc. I hope you like it and I'd love to see some of your creations with framelits you have. Try out some different ones to see what you can make!  I have just learned that this bundle is LEAVING us – it won't be carried forward to the new Annual Catalogue from Stampin' Up! so if you want it – buy it NOW!
Stencil Happy Teapot Card Instructions
Below I've listed the items I used in this card (and although I used some retired baker's twine – shush don't tell anyone – I think it would look good with Bermuda Bay or Whisper White).  This month's Giveaway Code is still active: XKECDGV9 and I'm giving away some Rhinestones to anyone who orders online using this code!  I think this set will FLY off the shelves because it's so cute and so very English – it will work for us more than maybe the other Stampin' Up! markets (apart from maybe the Netherlands who also love their tea!!!) – so I would suggest you grab it as soon as you can – even if you just get the Framelits, they are so cute and you get a lot in the set. Don't shout if you go to buy it later & it's gone! I've warned you!
You can also find the whole Retirement List on my shop home page HERE, and download this copy of the Discontinued_List_English_UK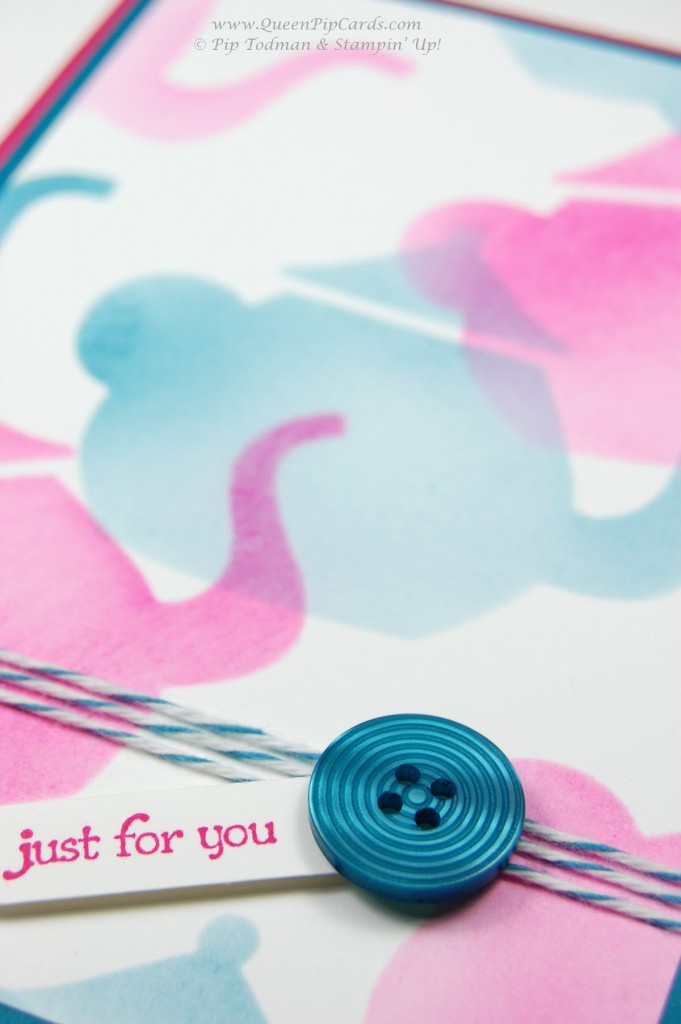 Next weekend is another busy one, more team events on the Saturday and then my Sunday and Monday Simply Stylish Classes – which are a lot of fun and are very popular. I will be back next Sunday with some more inspiration for you, in the meantime have a great week and happy crafting fun, let me know what you think in the comments below, and thanks for watching and reading. Hugs, Pip x