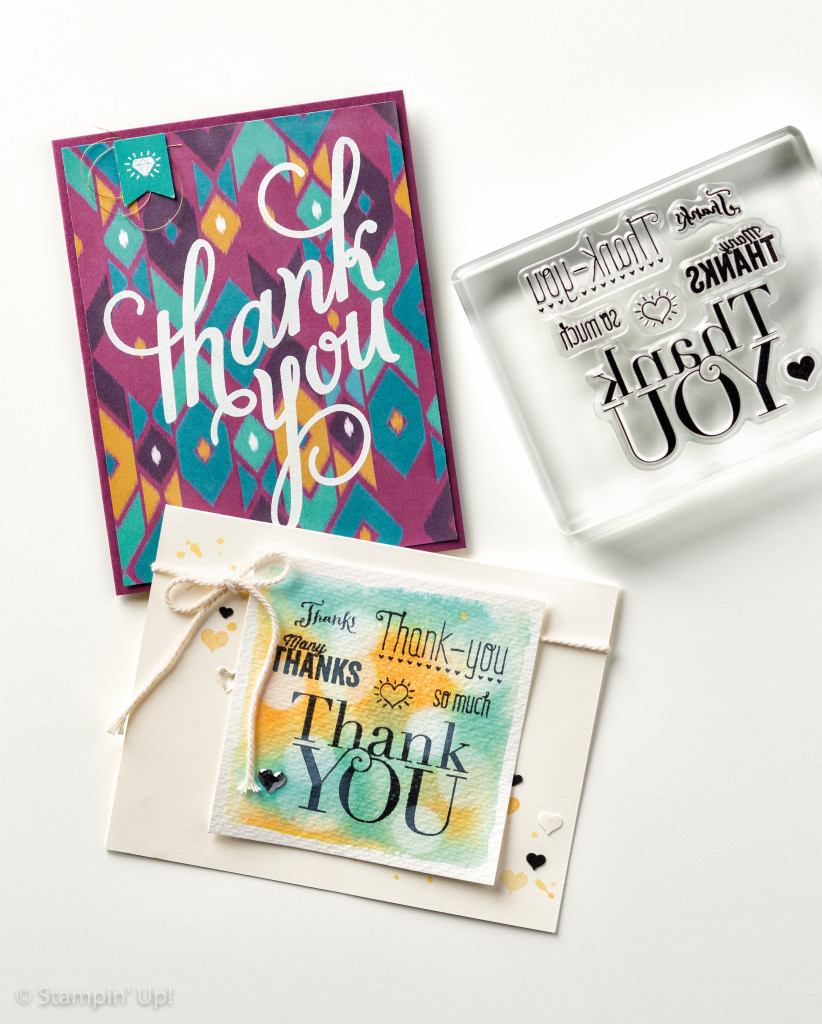 Some of you may have seen my news on my Facebook Page – but I wanted to dedicate an entire post to saying THANK YOU for all my amazing, wonderful, loyal customers and team members for helping me be one of this year's Stampin' Up!'s Incentive Trip achievers!!!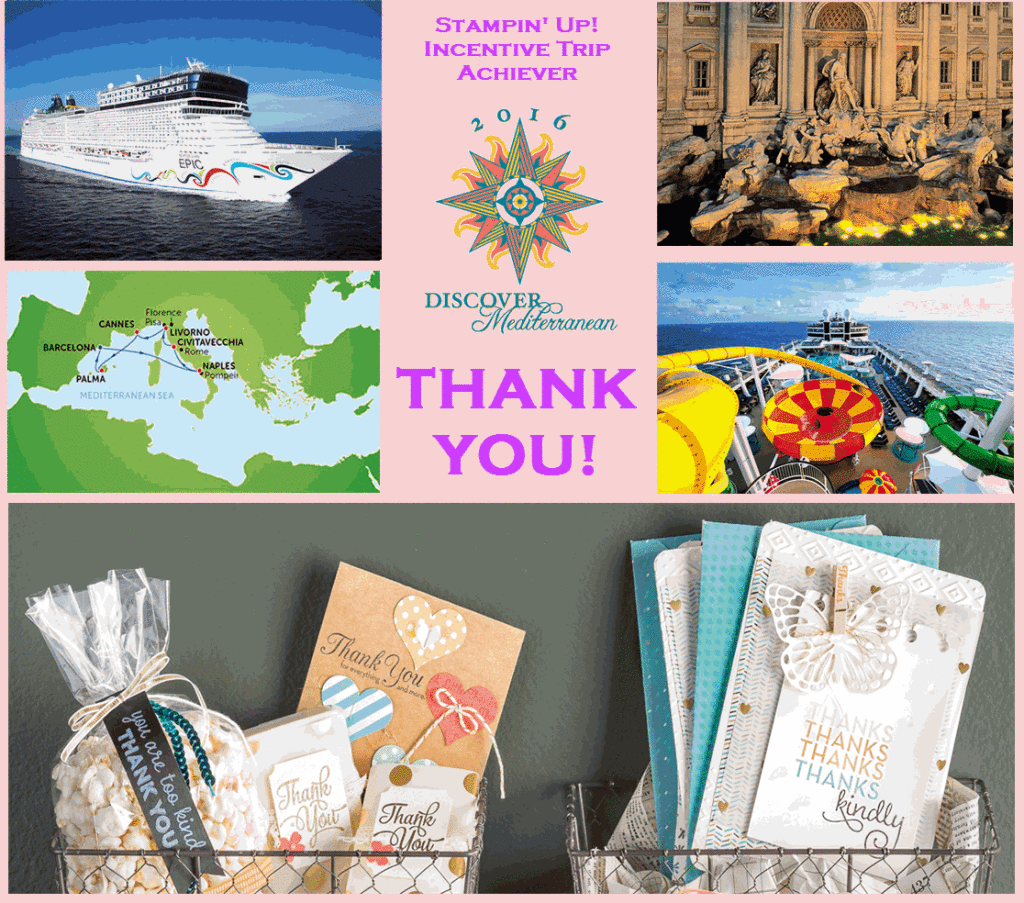 You may not know what I'm talking about, so let me explain. Every year, Stampin' Up! rewards the achievements of qualifying demonstrators with a fabulous trip to an extraordinary location for them and a guest. We'll participate in fun activities, relax in luxury, and also get to meet other demonstrators from around the world — plus share stamping ideas, obviously!! The amazing thing is that this trip is available for ANY demonstrator! I know demonstrators who have earned the trip on the first year they're a demonstrator, it's taken me 4 years to get here but I don't care, since I work all day I have to fit my crafting business around my "proper" job, but it shows that it is possible to do this even if you do have a day job!! I have had the most amazing year – from presenting at Convention last October to demonstrating on the Stampin' Up! You Tube channel last month – it's been a wonderful, amazing ride!
However, it can ONLY happen if you have wonderful customers as I do who let me be their demonstrator and who come to class, enjoy my projects and buy product through me, it can ONLY happen if people join my team, let me be their team leader and do AMAZING things with their own businesses and hobbies. So this post is not about me – it's about YOU! I would also like to put a big shout out to my boss and friends in my day job – who have been so supportive of me trying to achieve my dream – and of course, my fab hubby who helps me every day with support, photography, carting stuff around to classes (dropping in the stuff I forget!!!) – as you may have gathered, he's going to be my guest on the trip – who else could I choose?!?
Make sure you check out the Gallery where I post all of the images of projects YOU send to me to share – I love highlighting your creativity – so please keep them coming! Knowing that what I share with you, helps you have fun, create projects, share your friendship and care by sending cards to your families and friends is the reason why I started this "hobby" in the first place! No matter what else I achieve, that is the reason I love providing you with paper crafting inspiration and instruction!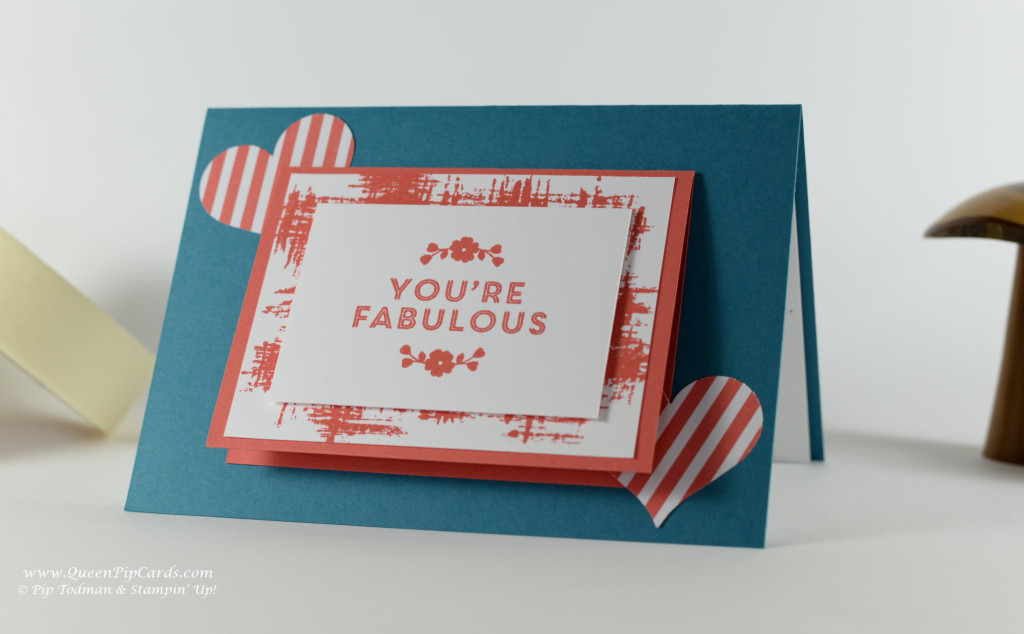 THANK YOU for everything you've helped me become, for your friendship, crafting awesomeness and loyalty! YOU are amazing!!!! The trip happens next spring and I'll be raising a glass to you all then, but in the meantime all of my customers will be getting a little something in the post (provided I have your address) over the next month to say thank you (it's gonna take me a while, because I didn't want to jinx anything by preparing early!!).
If this has made you wonder if YOU'd like to be a Royal Stamper and Stampin' Up! demonstrator then check out my team page HERE and find out what we get up to and read more about what benefits you get as a Stampin' Up! demonstrator (as well as the chance to earn the Incentive Trip!!).
In the meantime, THANK YOU I love you all!!!! Happy crafting for another week, hugs, Pip xx