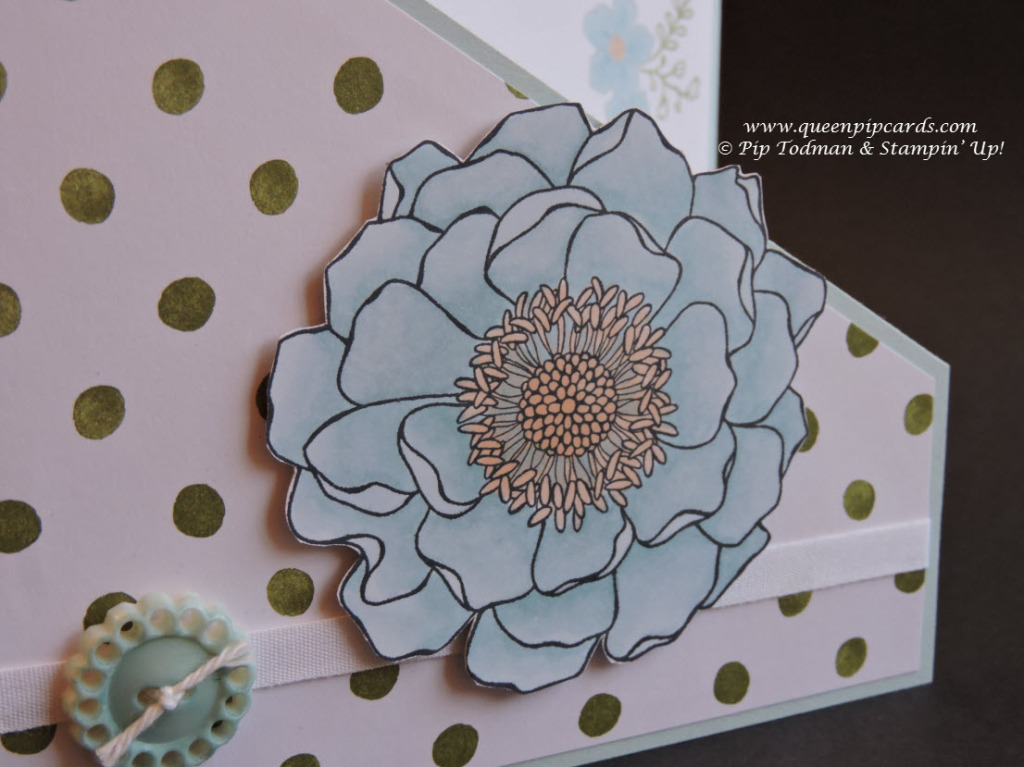 Hi, today I'm sharing a couple of photo's from my season opener events that were held yesterday. Firstly my first Technique class of the season – Colouring – Blendabilities and how to use them. Secondly, my Say Hello to Spring catalogue Launch Event for the new Spring / Summer catalogue and Sale-a-bration brochure.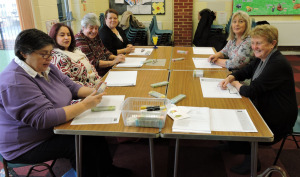 A nice gentle class to kick off the New Year, 2 hours of instruction and colouring for our crafters to learn how to colour and blend with the alcohol based pens that launched in the latest annual catalogue. Each customer had chosen her colour set and received the pens and the class for £15. It was full of laughter and was a great way to start the year.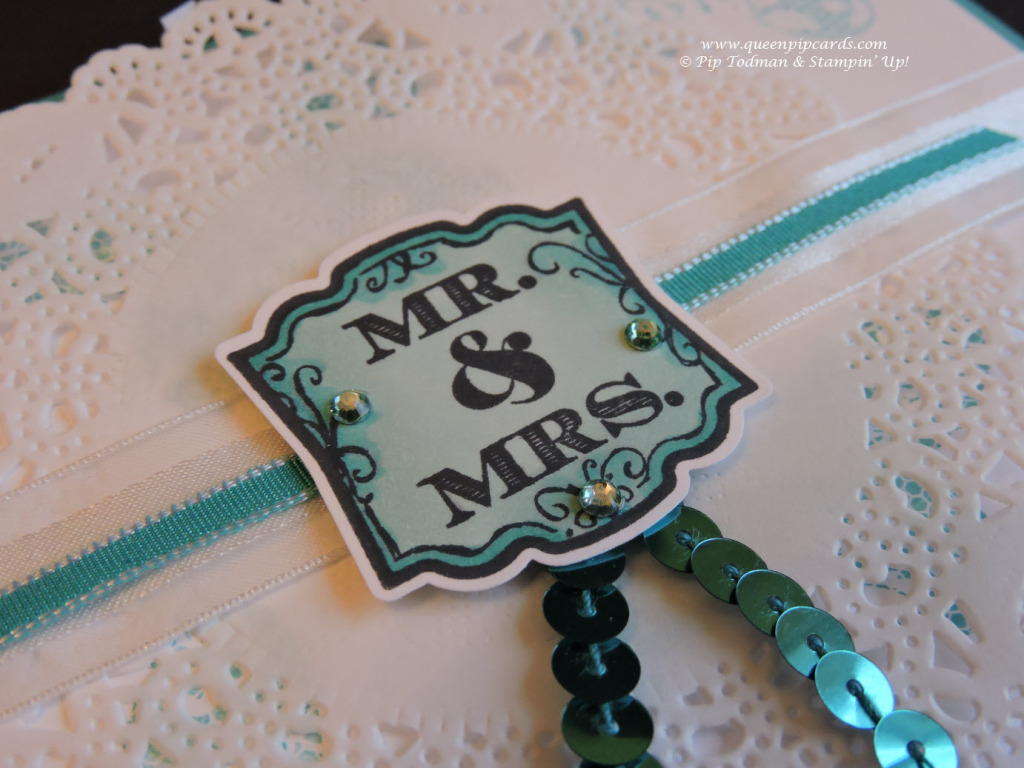 Everyone then stayed on for the afternoon Launch Event and my Buy One get 50% Credit Sale of retired items, this went very well as always and was well attended – it's lovely to see some faces from people who don't always get to class but like to grab a bargain. Here's me before the mad rush started!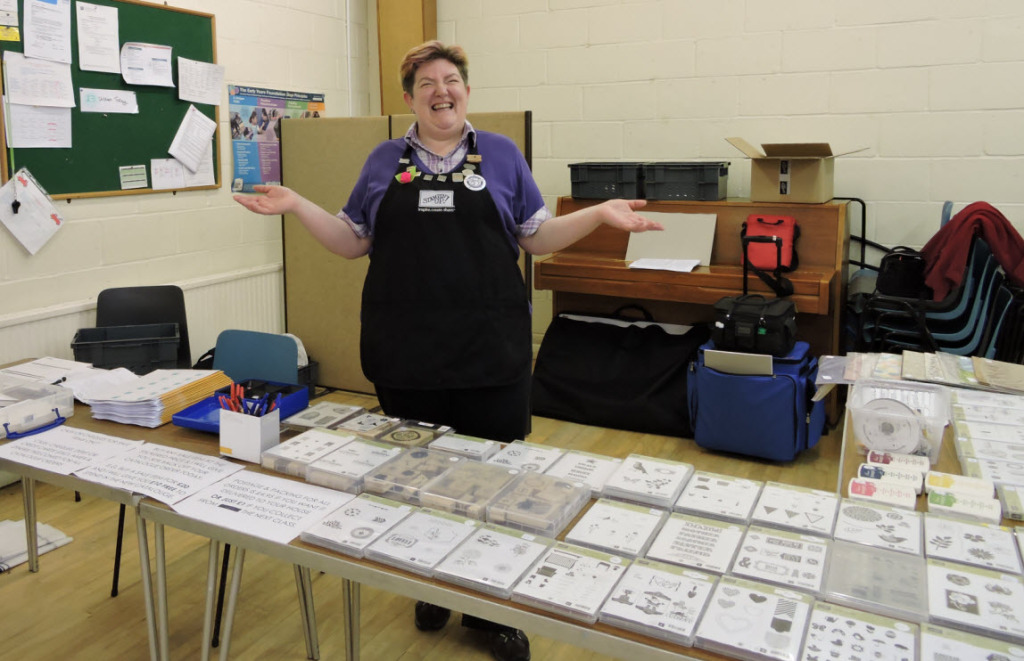 Here's the wonderful Michelle who helped out with the day … I think this is a cracking photo of her … hope she agrees!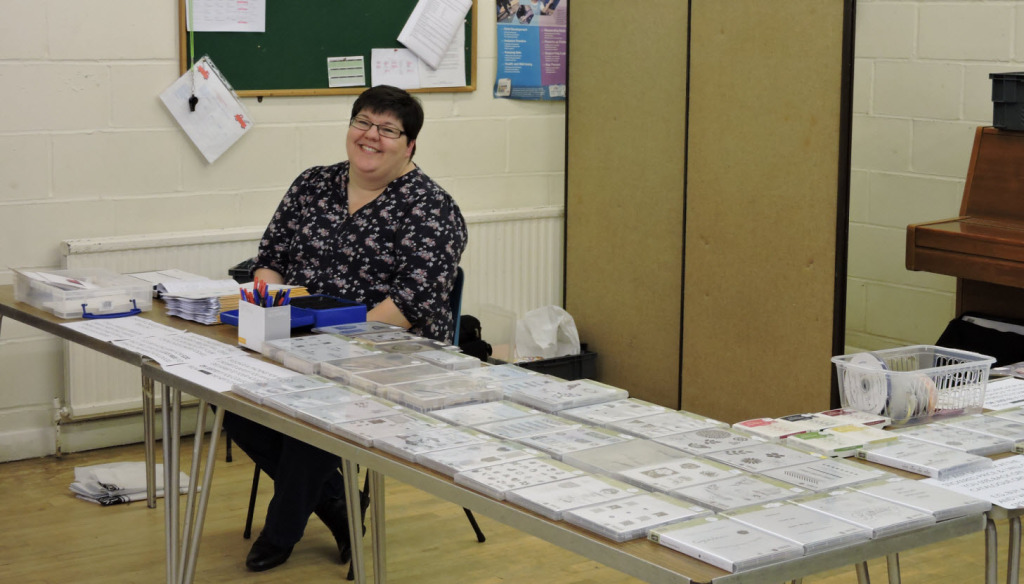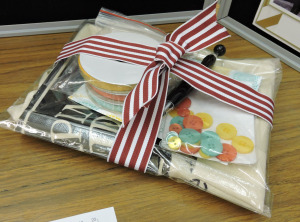 2 Make and Takes for everyone, plus lots & lots of cookies and cakes, time to chat, a prize drawer give away (congratulations to Jenny L for being the winner) and general crafty buzz about the lovely new items from the Spring / Summer catalogue and Sale-a-bration brochure. Anyone who came to my December class on the 13th will have received their Sale-a-bration brochure in their packet – but it seems some of you hadn't realised it was there – so please check! Let me know if you can't find it & I'll send you one out.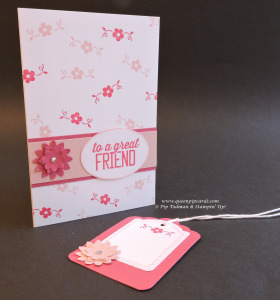 I will be sending out catalogues and brochures to everyone who has purchased from me in the last 6 months but who didn't attend yesterdays event this week – so watch out for the post because you're going to love the items in these! A huge thank you to everyone who came yesterday, it was a whirlwind of an event – but it was lovely to see everyone.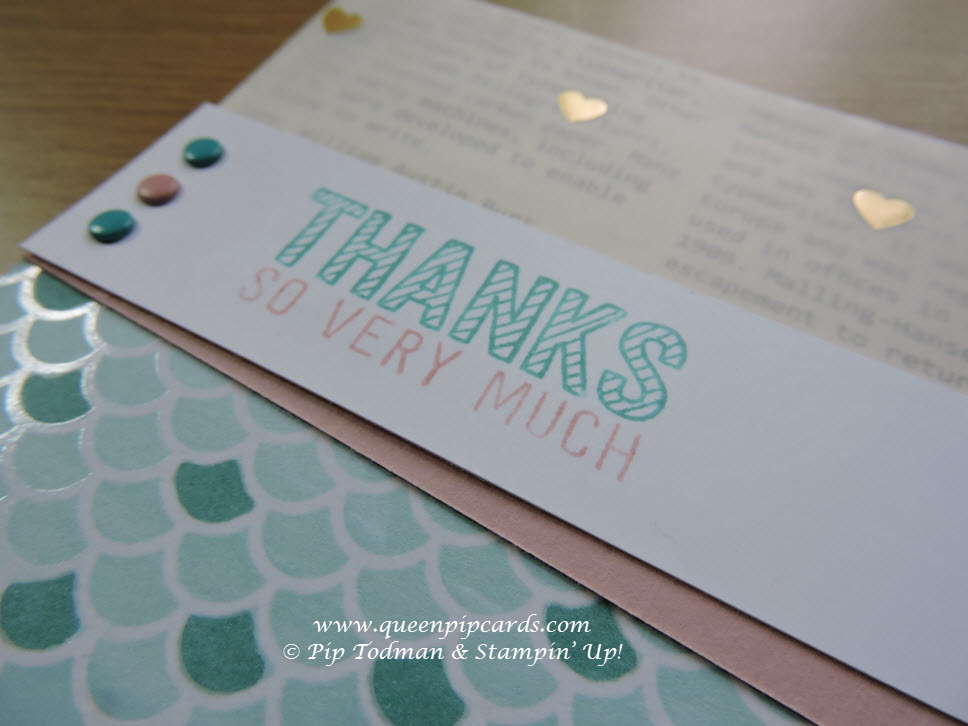 Finally, I wanted to share a couple more Christmas cards I received which I didn't have to had before to show off, and also some images sent from a customer who did some mammoth crafting sessions with her friend & children over the festive period to produce some personal thank you cards – I LOVE the signature inside the cards – a hand print – so gorgeous and a lot of fun for all involved!
January's Simply Stylish has just a couple of spaces left so click here to RSVP, or click here to sign up for February's Birthday Bash class or February's Simply Stylish class.
Thanks for popping by and reading, see you next week, Pip
p.s if you want any of the items that were used to make these cards, you can get them by placing a £45 order online in my 24/7 store and then choosing a FREE Sale-a-bration item! Click here to go to My Shop or use the menu link above.