Hi everyone, well it's official! I've taken the plunge and left my day job to run Queen Pip Cards full time! It's been in my head for a while that this is really what I want to do with my life, and when the chance came up I grabbed it with both hands. Am I mad? Possibly! Am I happy? Definitely – and that is what it's all about really. Life is too short to not be doing something you love and apparently I'm good at it! The amount of support I've had from all my family, friends and most importantly customers has been astounding and has made this dream seem like it could become a reality.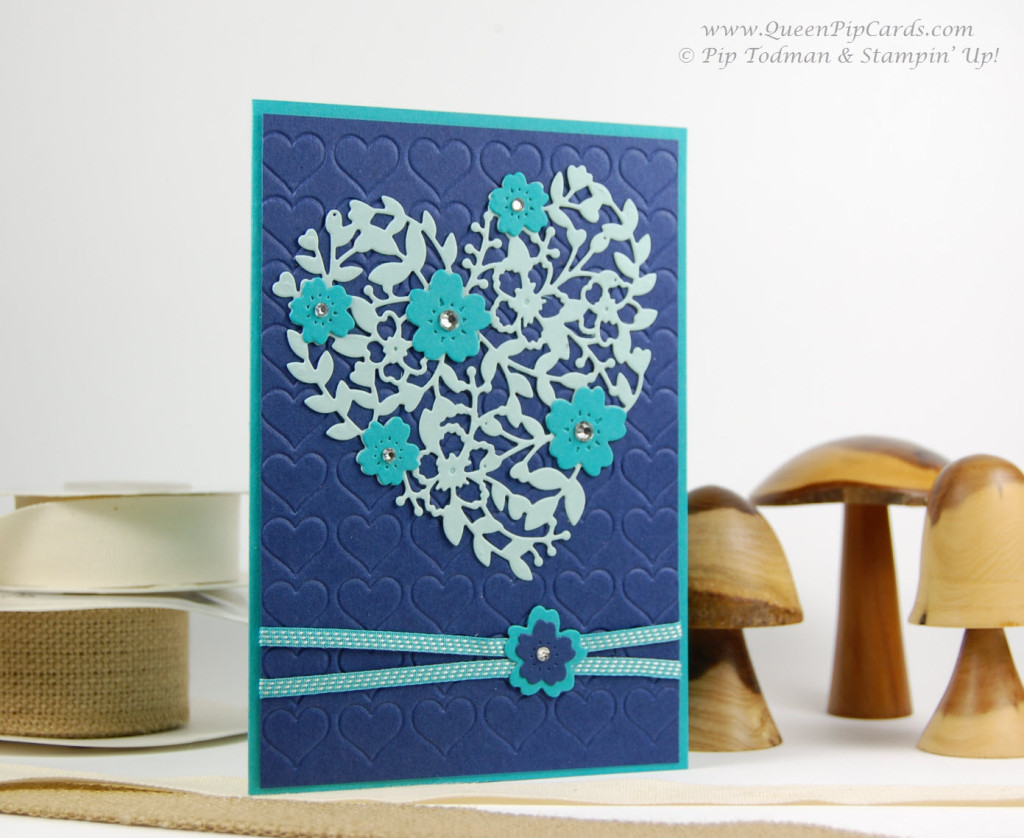 So am I rolling in money and this is just a hobby or easy cash? Nope, this is and needs to be a job, but I've always believed that if you do a good job, make people happy and have a fabulous service and product (and what could be better than Stampin' Up! products?!?!) then the money will follow – I don't want to change how I run my business, I just want to do more of it! Will it mean that it will make ends meet in the end – I certainly am planning on it – and I know other people have made it work, but I'm ok with the fact that I might have to get a part time supplemental job at some point; what I'm loving right now is that I have an opportunity to see if this CAN be my full time job and pay the bills; and for me and my hubby to be happy with this choice – he's been amazingly supportive, so I have a good starting point! I believe life is what you make it and so I'm choosing to make it include Queen Pip Cards as a successful company!
I wanted to share this with you because without you I couldn't ever do this, and so I thank you all for your support, purchases, being part of my Royal Stampers team, coming to my classes, events and retreats and generally loving what I do and making me believe in what I can achieve.
Expect MORE of the same and some things I could never have dreamed of doing when I was also working full time – like week day classes! Eeek, my first Monday afternoon class is coming on the 7th March where we will be focusing on Birthdays!!
More party dates are now available and slots are up under Classes – look for a Host a Party Date & RSVP and I'll get in touch to book it. Sale-a-bration is a great time to host a party, with sales over £200 you earn an extra £20 host spend – so get in before the end of March to benefit from that.
So I thought that this card, which uses the Bloomin' Love suite, was very appropriate, because I bloomin' love you all & so this is for you!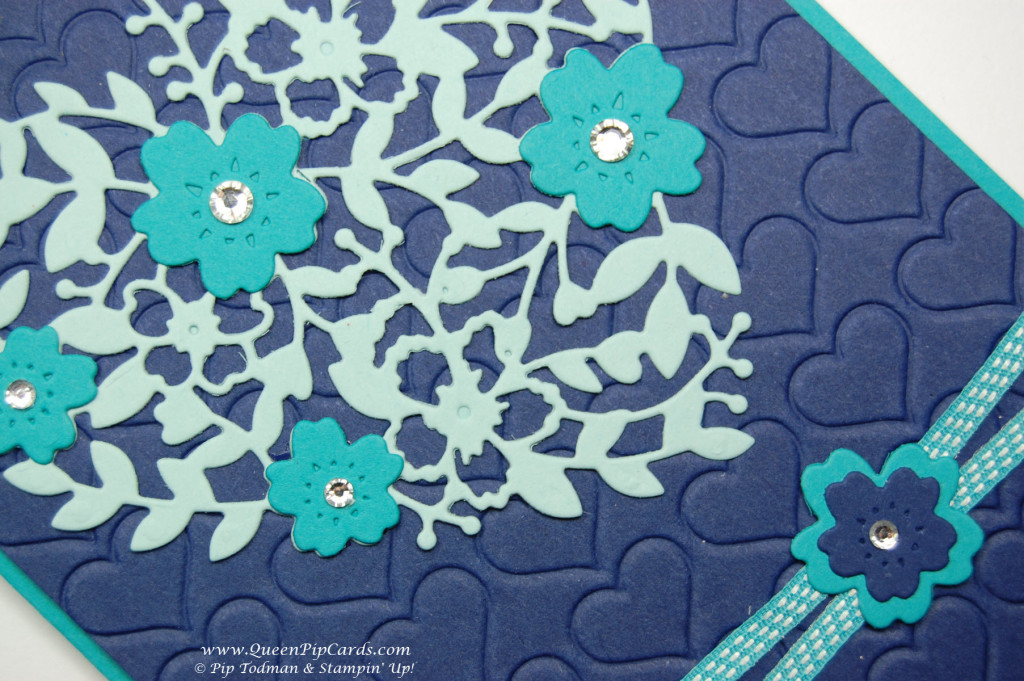 This was a very simple card to make, and I've added all the product details below, and if you buy the list of items you'll earn a FREE Sale-a-bration item too!
So if you want to recreate it:
Bermuda Bay A5 card base folded in half
Night of Navy 14.4cm x 10cm run through the Happy Heart Embossing Folder
Pool Party heart cut using the Bloomin' Heart Thinlits Dies
Flowers cut in Bermuda Bay and Night of Navy again with the Bloomin' Heart Thinlits Dies
Bermuda Bay 1/8″ (3.2 mm) Stitched Ribbon
Basic Jewels – Rhinestones
Thanks for being a part of my journey and my life, thank you for making Queen Pip Cards a possibility and happy stamping and I'll be back with more news and inspiration next week, Hugs, Pip x