Happy Sunday folks, I hope you're having a good day? I've had a busy week this week, but I wanted to give you a bit of a retreat roundup, so you can see what we go up to and see if this might be something you'd like to come to next time! Yes, there will be a next time – I don't think the ladies have given me a choice about it – so I might even run two, just to fit everyone in! In the meantime, here's a little bit of what went on…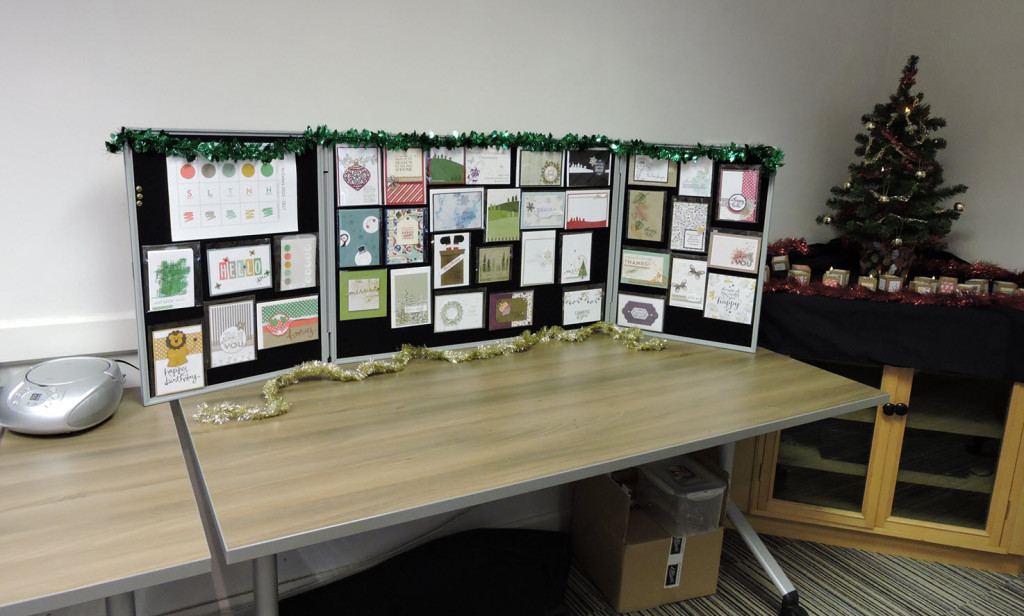 Firstly, pack the car until it can take no more! Then head off to the lovely DeVere in Eversley. Friday evening it all started – here's what the room looked like when I'd got it set up. Everyone got their own table all to themselves – along with a Queen Pip Cards exclusive bag filled with their project kits.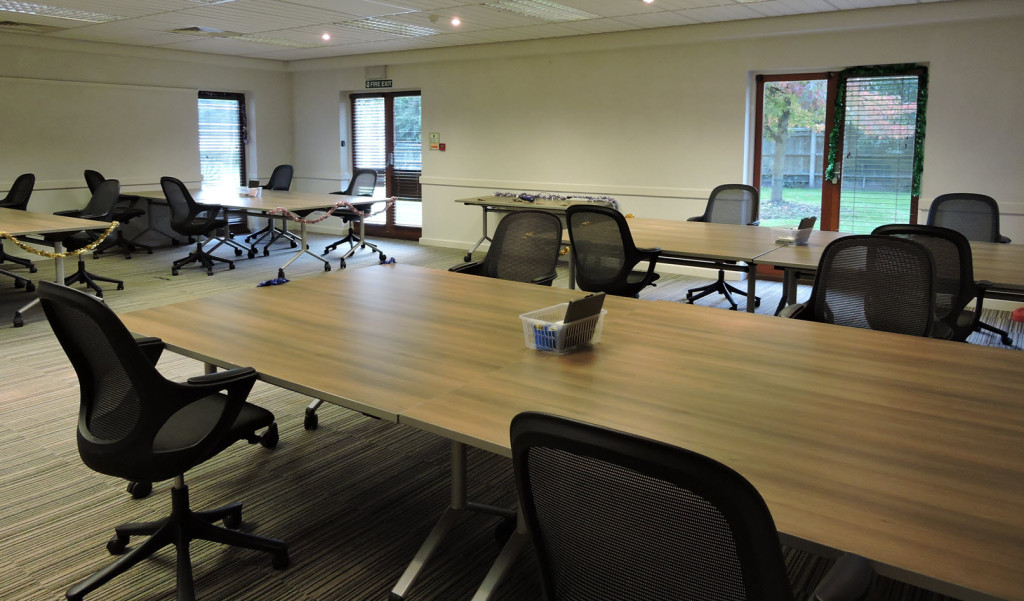 After a team game to get to know each other it was off to dinner and then back to the craft room to set up for the next morning's classes.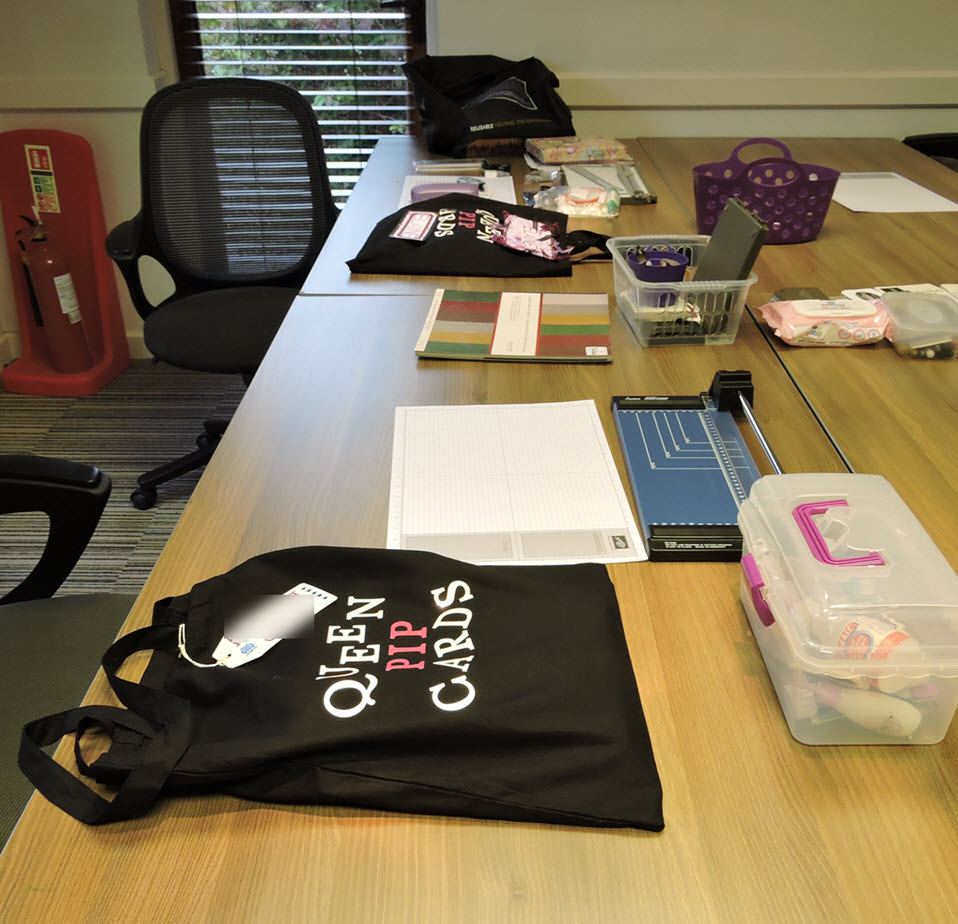 Santa popped a little gift into the guests rooms so it was there for their arrival – these were specially designed soaps (plus chocs etc) from a local lady who makes them and designed them for me and the retreat and they smell divine!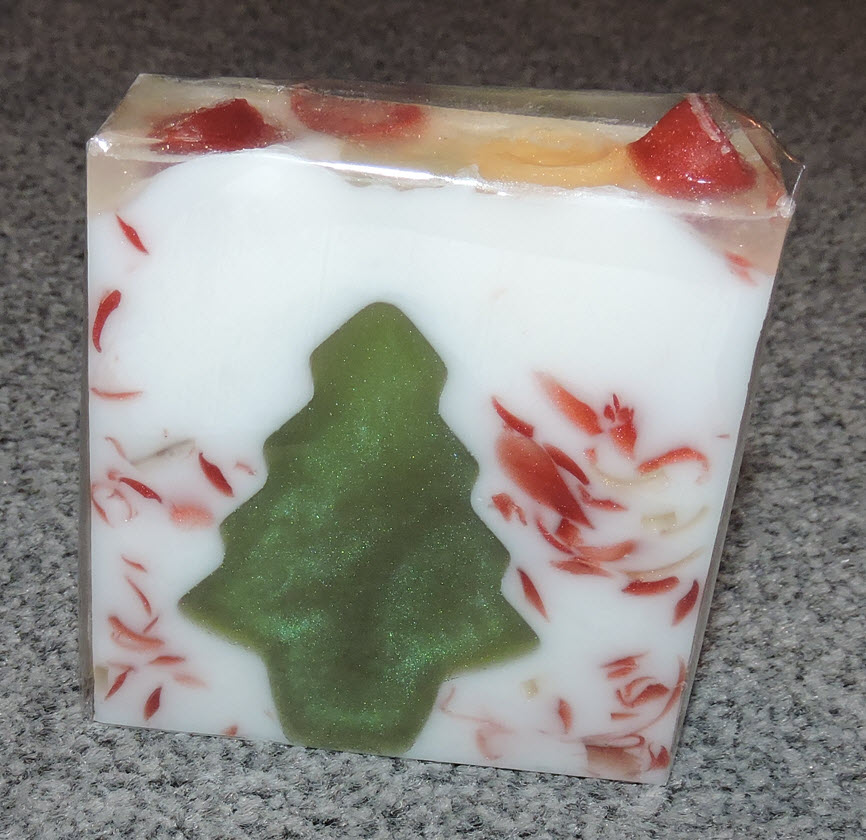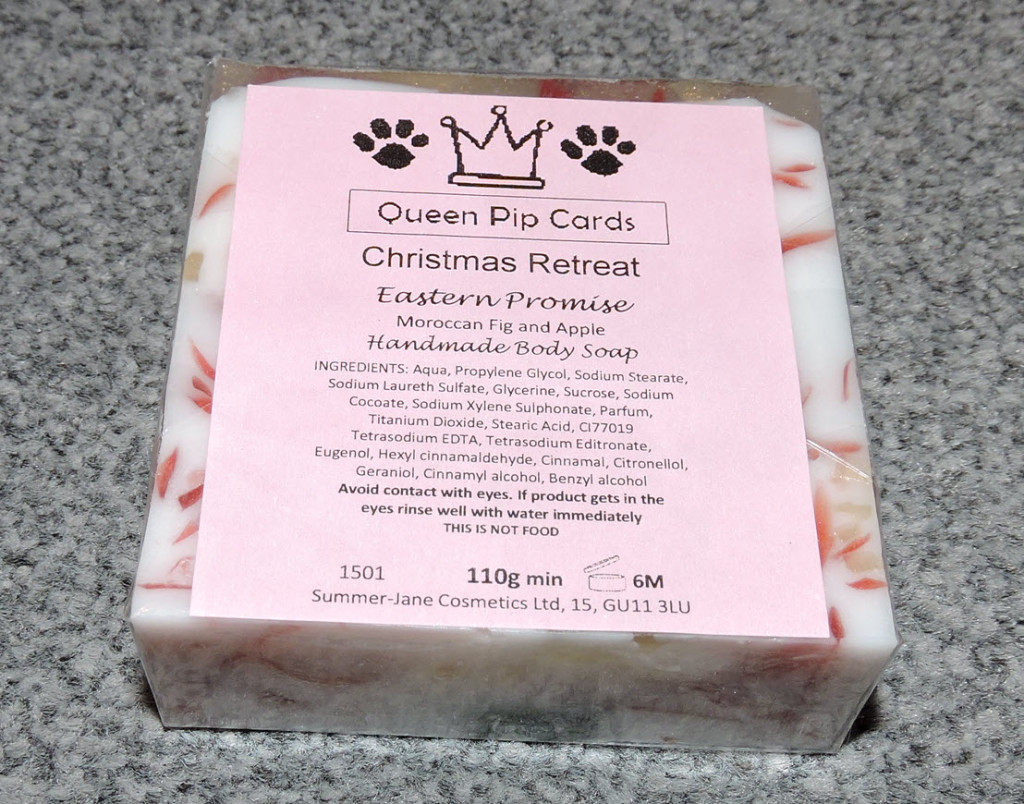 Saturday morning was a full on Stamp a stack and tag making, 16 cards and matching tags – phew! Santa stopped by again! Then after a lovely lunch it was time for boxes, packaging, and a little Santa chalkboard (which they all enjoyed a lot – but I still have everyone's chalk as I forgot to hand it out!!! DOH – ladies I'll have it with me for the next few classes so you can grab yours!).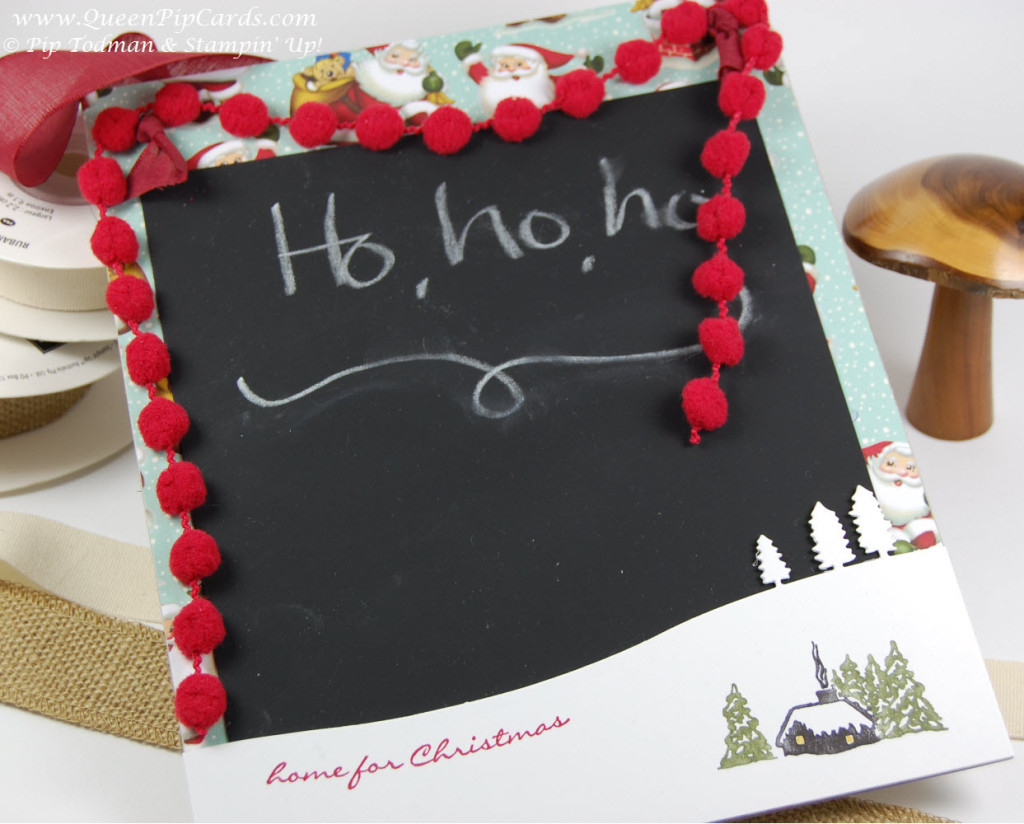 Saturday crafting went on till about 6.00pm and then it was a dash to dinner – gorgeous food again – I'm sure I put on half a stone just with the fabulous truffles on Friday night and the Apple Tart Tatin!  After dinner it was back to the room for more games and crafting fun – the Stick or Twist game was great fun, and I think everyone was happy with their prizes!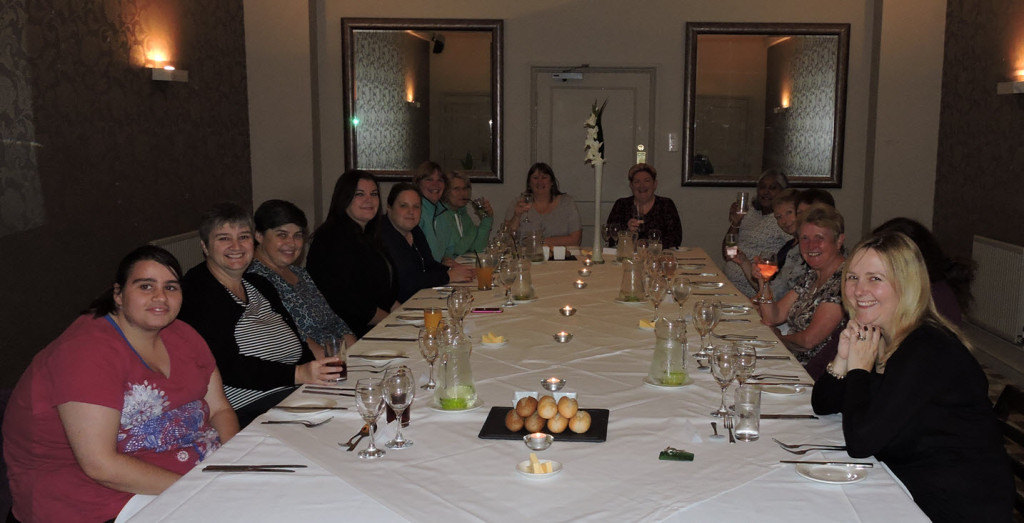 We stayed up crafting until late – although I headed to bed after a much appreciated Baileys and something Almond which I can't pronounce or spell! Much thanks to Michele and Danni! It was a gorgeous mix!

Sunday I unleashed my special card projects (one of which you saw on last week's blog post) and Santa made another visit – he was so very good to me last weekend, and obviously everyone had been very good this year!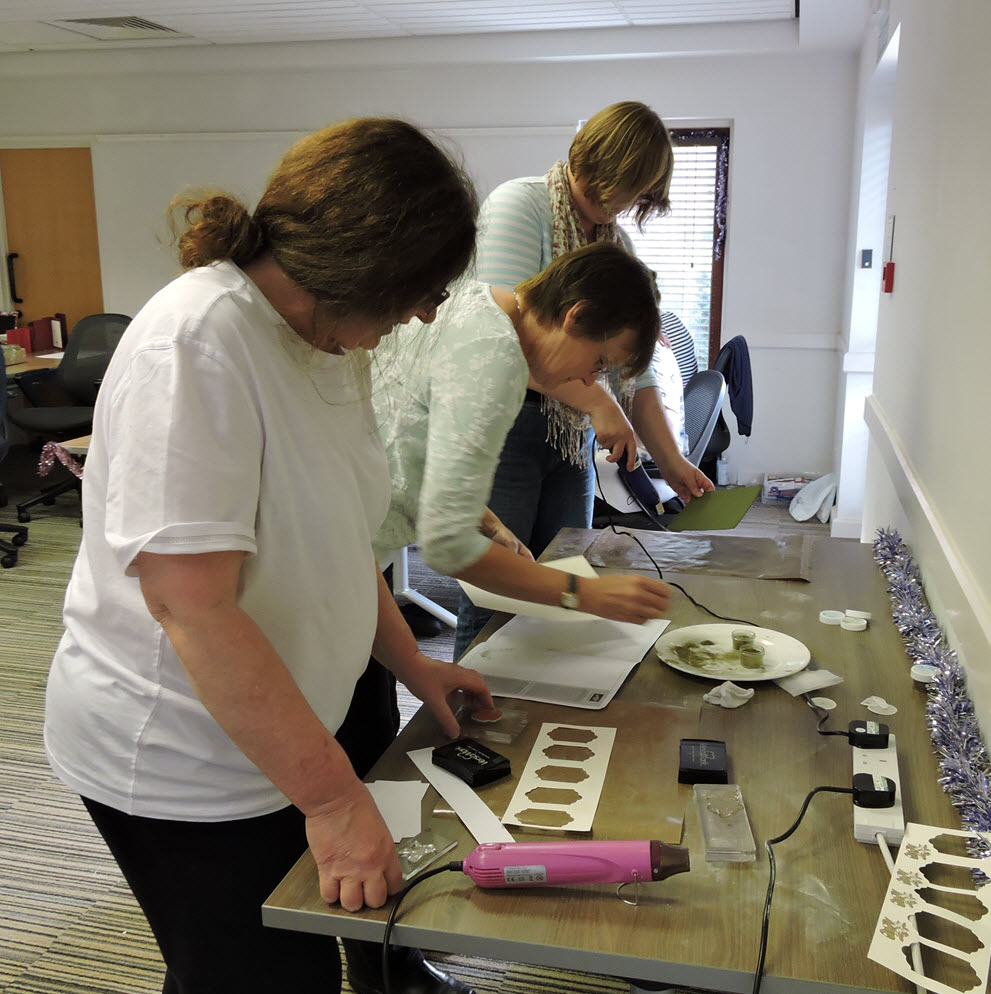 We had more games, lots of heat embossing and big shot work – the desks didn't have a clear spot on them all weekend!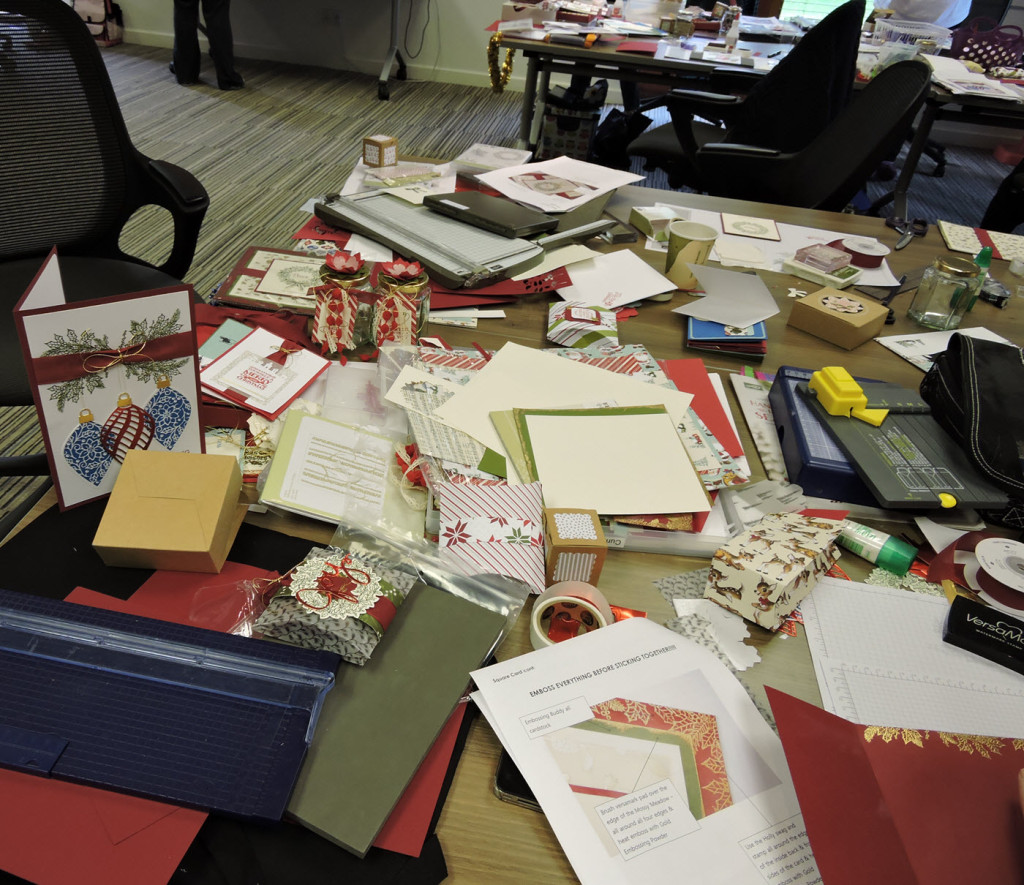 It was fabulous to see everyone's work lined up and ready to go home. Sunday afternoon after MORE food and Chocolate Tarts (AMAZING), I gave everyone the final part of their kit, the fabulous Watercolor Wishes Card Kit (well I couldn't not really since my Stampissimo outing I'd fallen in love with it and knew they would too) and they had the choice of starting on that or carrying on with the Christmas theme – since it's a full kit all ready to go and use at home they decided to keep that & finish off more tags, cards, bags and jars!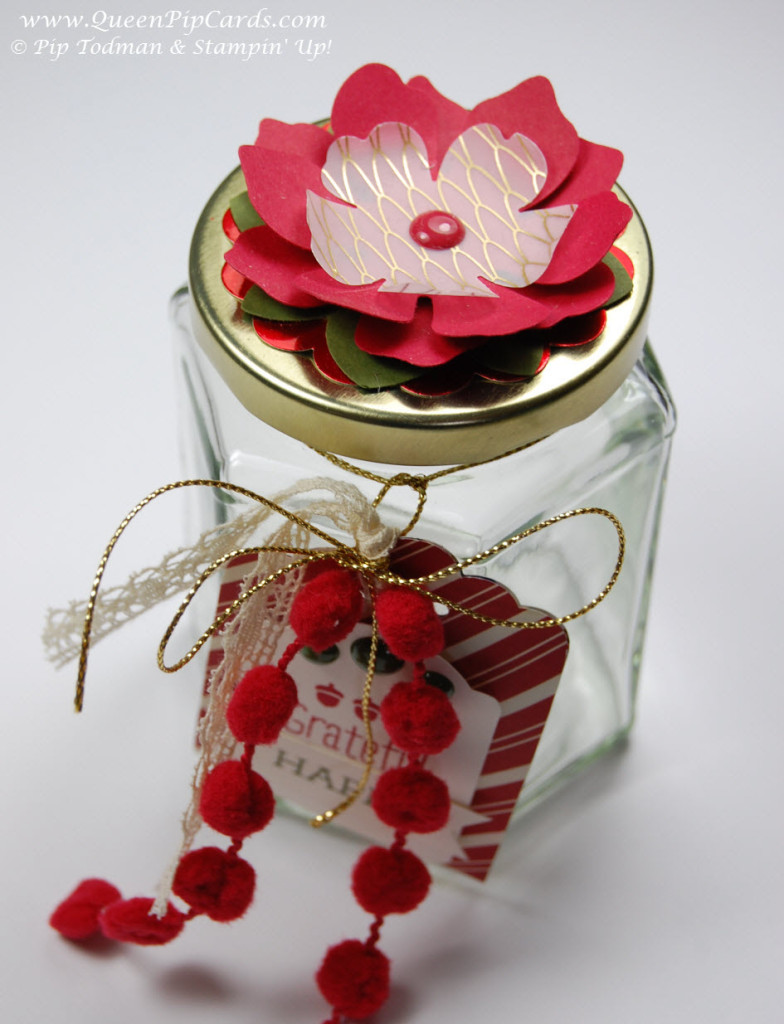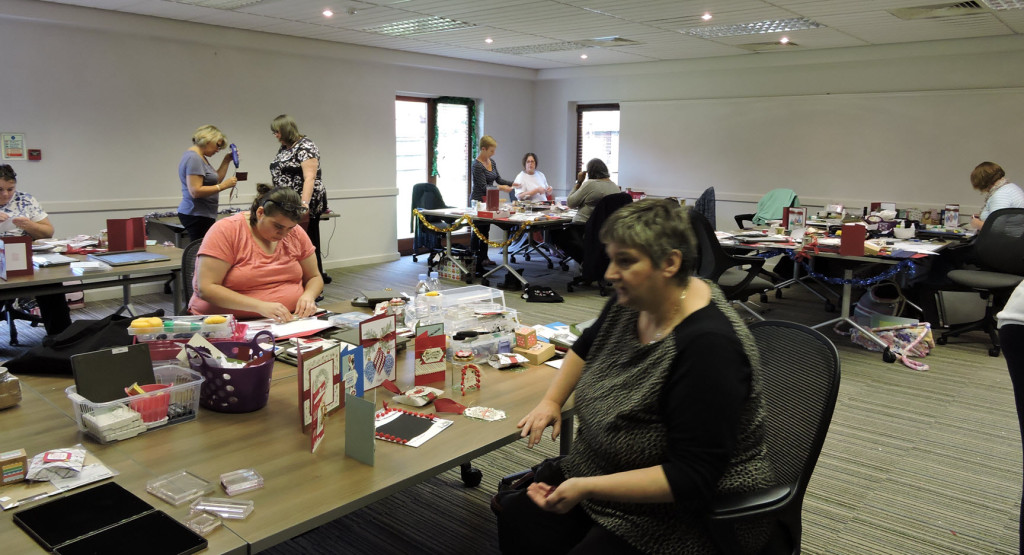 Phew – what a great weekend – I loved running it and they all loved coming, so much so they made me promise to run another on next year – so it will get on the calendar when I can organise the dates with the hotel. Sadly I don't think I can fit more into the room without losing the great space everyone had, so it will be limited in numbers, but if I get enough interest I will see what can be done, so if this sounds like your kind of fun, please leave me a comment and I'll put you on my list for next year to be the first to hear about the dates and details. Below is the second of my special cards we did on Sunday. I love the Pacific Point and Cherry Cobbler colour combo!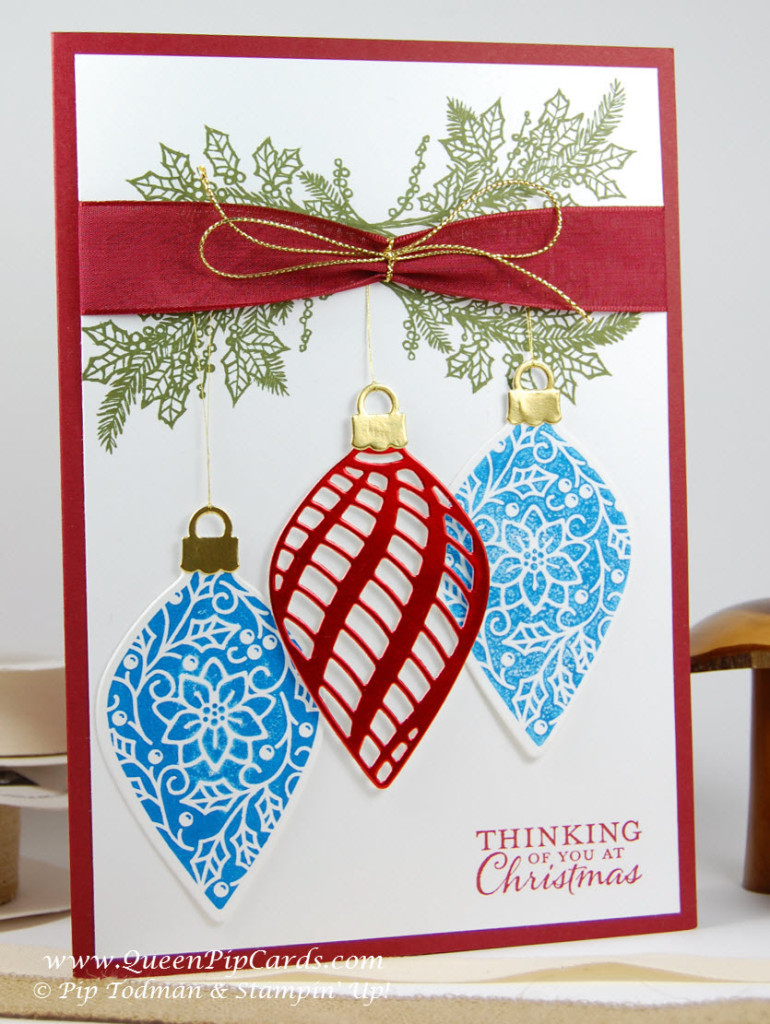 If you'd like to purchase any of the items below, don't forget that if you put in a £200 order now you will receive an additional 3% Stampin' Rewards until 9th November – alternatively you can join my team for just £99 and get £130 worth of products of your choice, or you can just purchase what you fancy and use this month's Stampin' Reward code (Q2VTSRUM) to get an extra thank you from me (just make sure you allow Demo contact in your profile so I can send it to you!). Click the images below or go to My Shop now to purchase!
I hope you've enjoyed seeing what we got up to – have a great week and next week it's Stampin' Creative Blog Hop on Saturday and Christmas Simply Stylish on Sunday – so more Christmas inspiration for you coming next week! Happy stamping, Pip x