Well here we are at Week Three already last week we looked at the brilliant Butterfly Basics Bundle, this week in Pip's Pick of the Catalogue Week 3 I've selected one of my favourite outgoing stamp sets. Since it sold out fast I know that a few of you might have picked up this bargain, or you already have it – so I thought I'd give you some ideas on using it. I've also spotted something that isn't on the Retirement List, so fingers crossed it should be in the new catalogue!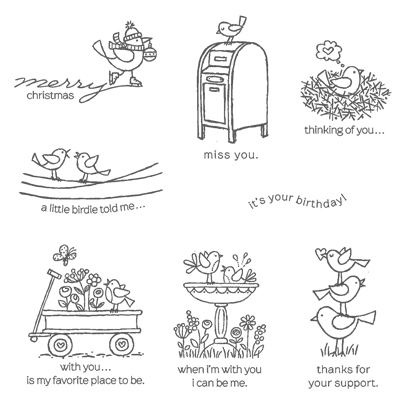 So my Pick of the Week is For the Bird's! It's a great all round, every day occasions stampset and I wanted it for ages before I got it, and now it's going which is a shame, but it means I get to whip it out again before May ends and use it quick – so it will be used on one of the cards at this month's classes, I just don't know which yet! As I'm writing this on it's still available in Wood mount – but it might be gone by Sunday afternoon – we'll just have to wait and see.
It has multiple stamps for different occasions, each with a cute little bird on it. You can use the Write Marker to Stamp technique, or you can stamp in Staz-on and colour with your Write Markers or Watercolour, or you can just stamp in a colour and leave it monochrome.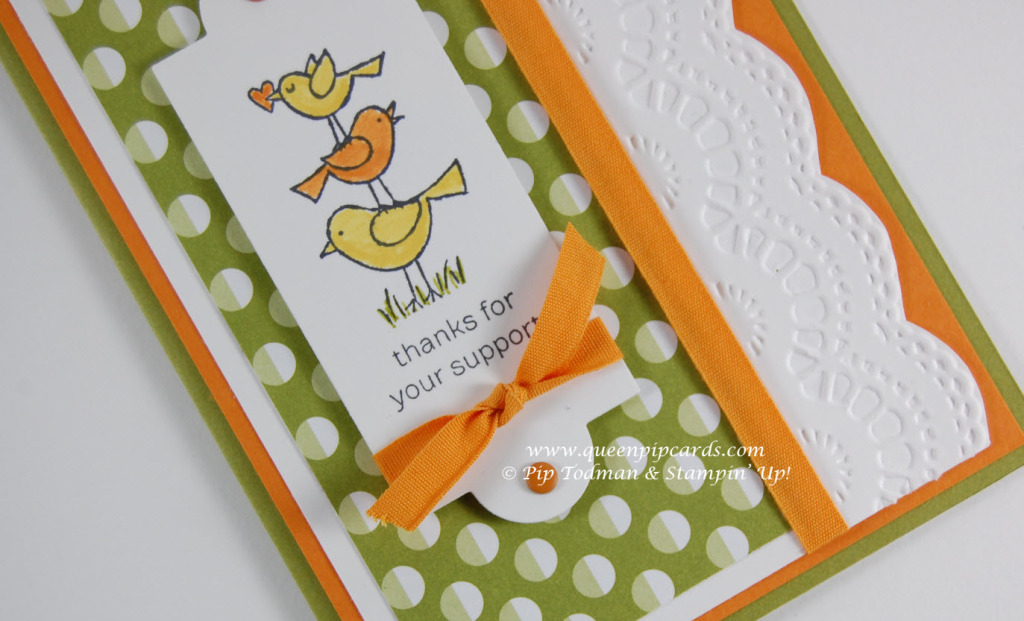 I think you'll agree it's cute, cheery and useful for any occasion.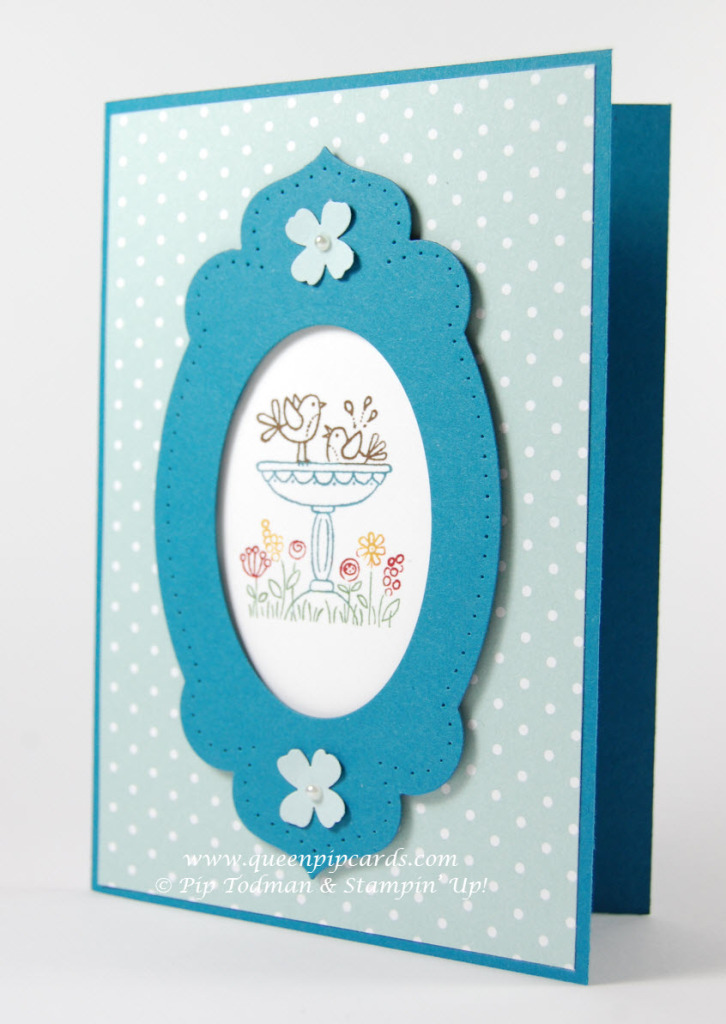 So that's what's leaving us, but something I think might be staying is shown off by this brilliant video from Stampin' Up! about how to put together a page of memories. Whilst this focuses on the main "theme" of the card set, I have to say I've used these for many different things in my memory keeping because they are such versatile black and white images – which of course you can then colour or tint with our inks.
So have a look and if you don't have wedding – think a little laterally and see what they can be used for – birthdays, anniversaries, general cards for holidays (photo's of black & white dogs / cats / horses!) – really the possibilities are endless. You can find links to the products below (although I have to confess the For the Birds might have sold out by the time this posts – if it is then I'm sorry but I hope you find another bargain or two in the Retirement List on My Shop).
So until next week, when I'll share another Pick of the Week and let you see a few of the goodies we made at my Celebrate Sale-a-bration Invitation only event that I held yesterday, happy stamping, don't forget to check out the Retirement deals, before they're gone!
Take care, thanks for reading, Pip x