Can you believe we're into week 4 of Pip's Pick of the Catalogue – how fast is this retirement period going? Only 24 days until the new Catalogue goes live! and only 4 weeks to my Catalogue Launch Event 6th June – have you booked? If not, RSVP here and come and get your hands on your own copy and some of the new products!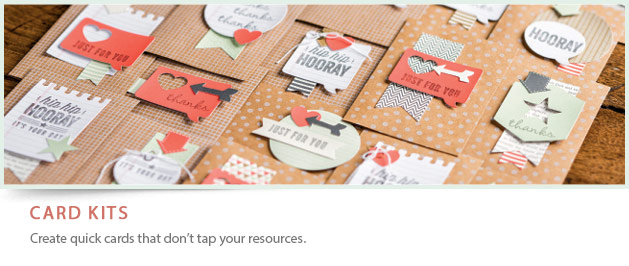 So, there are still some amazing items available on the retirement list – have you seen the discount on the Hip, Hip, Hooray kit? Down from £17.95 to just £8.98 – that's for card blanks, accessories, an ink spot and 3 stamps plus a small block – amazing value – it was available last night as I wrote this post – so you never know it might still be there. Check out what's left HERE on the Retirement Page of My Shop.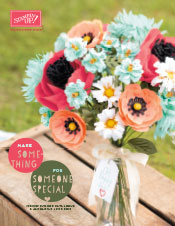 I also wanted to spotlight this week one item that is retiring from the Spring / Summer Catalogue – I know – it's not on the Retirement List – but the Spring / Summer Catalogue finishes on the 2nd June – and I can tell you, some items are NOT being carried forward into the new annual catalogue (how do I know? Well I get to see the catalogue more than a month before it goes live – that's just one of the perks of being a demo – another is I get to order some items early too!!! eek sneak peek time coming soon!).
So, back to my Pick of the Catalogue – this week I decided to pick something that isn't being carried forward (sniff)… the Petal Potpourri stamp set! I KNOW – shock across the land!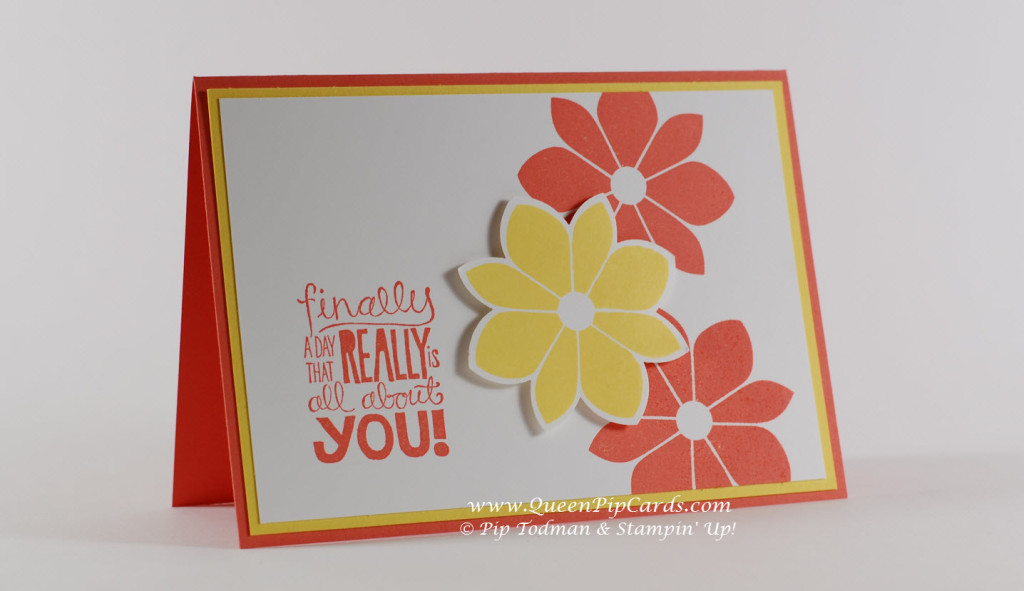 So here is some inspiration on how you could use it, if you had it – but don't forget – once the 2nd of June comes – it's GONE!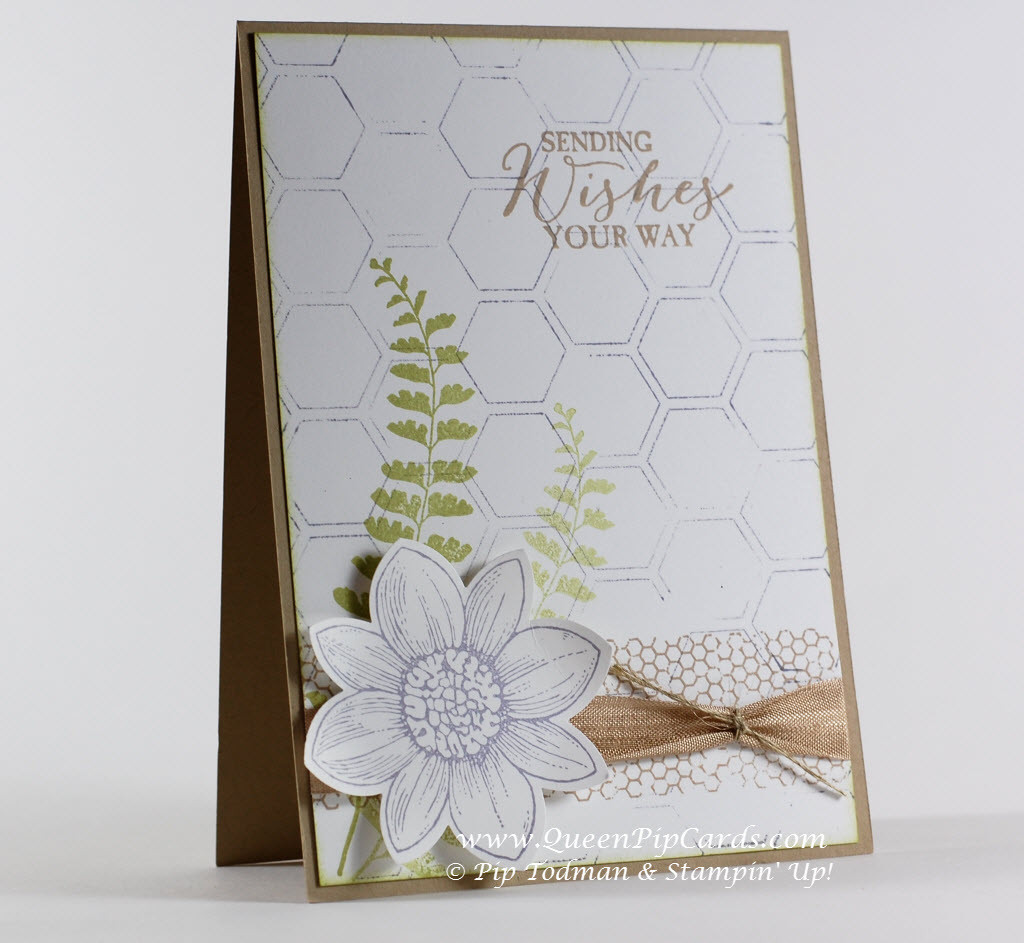 You get a huge amount of stamps in this set, big flowers as above (and more) and smaller more stylised flowers like the ones used in this next card.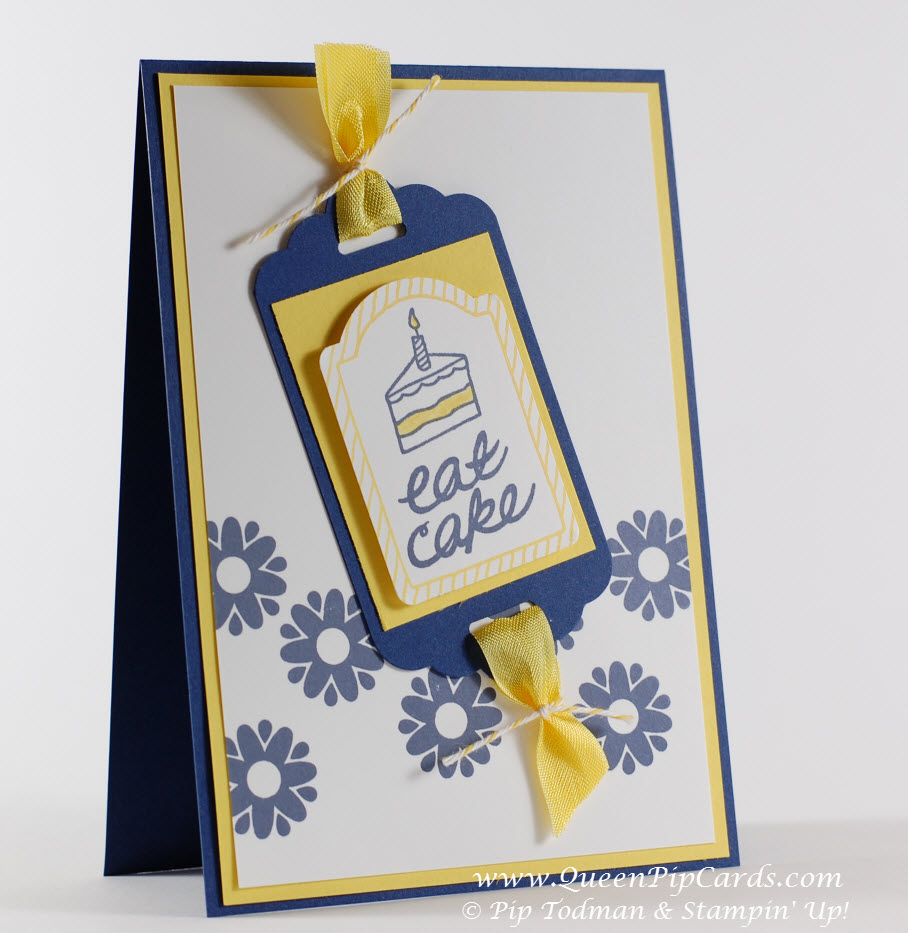 Oh yes and One Tag Fits All is going too! Yikes. I loved the bright Calypso Coral and Daffodil Delight one so much, I made it again the other way up.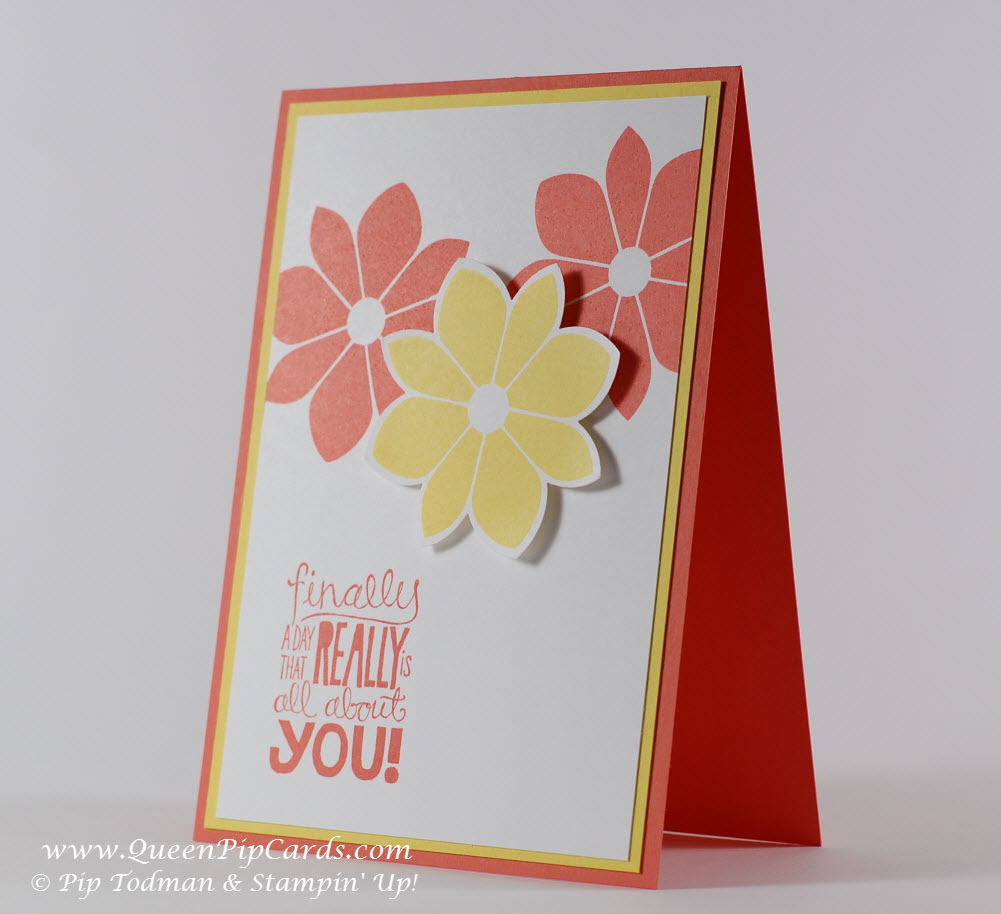 So, I hope you like the inspiration – see links below for each retiring stamp set, so you can get your hands on them before they're gone! Oh, I forgot to mention, Petal Potpourri comes as a BUNDLE & SAVE too, so you can get the matching punch (which IS carrying over) with the stamps for 15% off the catalogue price!
If you put in an online order, don't forget to use my Stampin' Rewards code to get a small gift of appreciation from me and to help my Queen Pip Cards business, I use the Rewards on rewarding my customers, some of my card class supplies and putting items towards my charity raffle prizes – so it really does benefit you and others.
Stampin' Reward Code (the new name for Hostess Code): QBXN3XR4
Use for any order less than £150 and before the 25th May. If your order is over £150 then keep the rewards yourself, you deserve them!
So until next week, which will be the day after I get back from the Stampin' Up! Regional Event (woop woop – just a tad excited) when I'll share some more news, information and inspiration, have a great week ahead, keep stamping, hugs Pip x