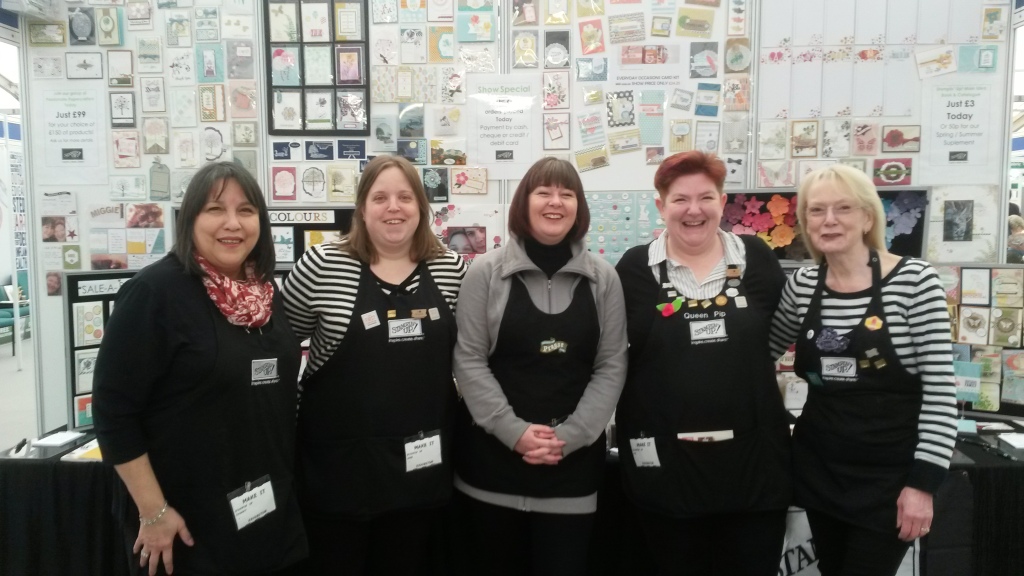 Hi everyone! I hope you liked yesterday's Blog Hop? Today I'm at the Make It show for the final day, and wanted to put a huge, big shout out to my great customers – all of you who I've seen over the weekend, all of those who couldn't make it but who've been following along online and all of my NEW customers I've met at the show! We've had a great show up to now (Saturday night) and I'm sure today will have been no different – but I'm scheduling this – so fingers crossed!
I wanted to share a few amazing things … how my customers step up my card designs and some great news from Stampin' Up!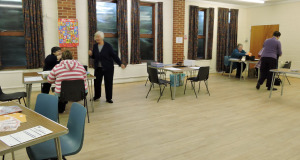 Last weekend was my February Simply Stylish class, and we tried out a new way of working – which everyone thought was soo much better – we put the card boxes on the tables & everyone moved around to make each card! No lost items, no waiting for the box to come down a long table – it was fab and we're going to stick with this for our classes moving forward.
At the end of the class, Maggi came up with a new twist / design to one of my designs … isn't it gorgeous?! She's a clever lady. She loved the colour mix of Calypso Coral and Smoky Slate but wasn't as keen on the stampset for that card, so used another one! It uses the lovely Sale-a-bration Best Day Ever Accessory kit ribbon & buttons – beautiful.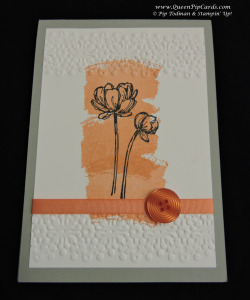 Speaking of Sale-a-bration, here is the really exciting news – Stampin' Up! has launched TODAY some NEW Sale-a-bration products ONLY AVAILABLE in March! They are beautiful and include a very lovely 6″ x 6″ pre-printed Vellum sheets!! WOW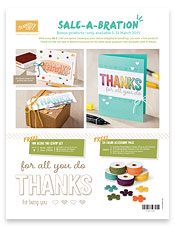 Click here (or the image) to see the full set of NEW products you can only earn when you spend £45 & you can choose one for EVERY £45 you spend!
They are really beautiful and we've never had new releasing items during Sale-a-bration before – it was a total surprise to us, but a lovely one!
The Vellum's are my personal favourite!
Finally, I'm leaving you with some inspiration … this is a frame I made that I've had on show at Make It, it uses the lovely Butterfly Thinlit Dies and some of the new Butterfly Basics stamps, with a few bits from the Artisan Embellishment Kit and the beautiful Something Borrowed Designer Series Paper.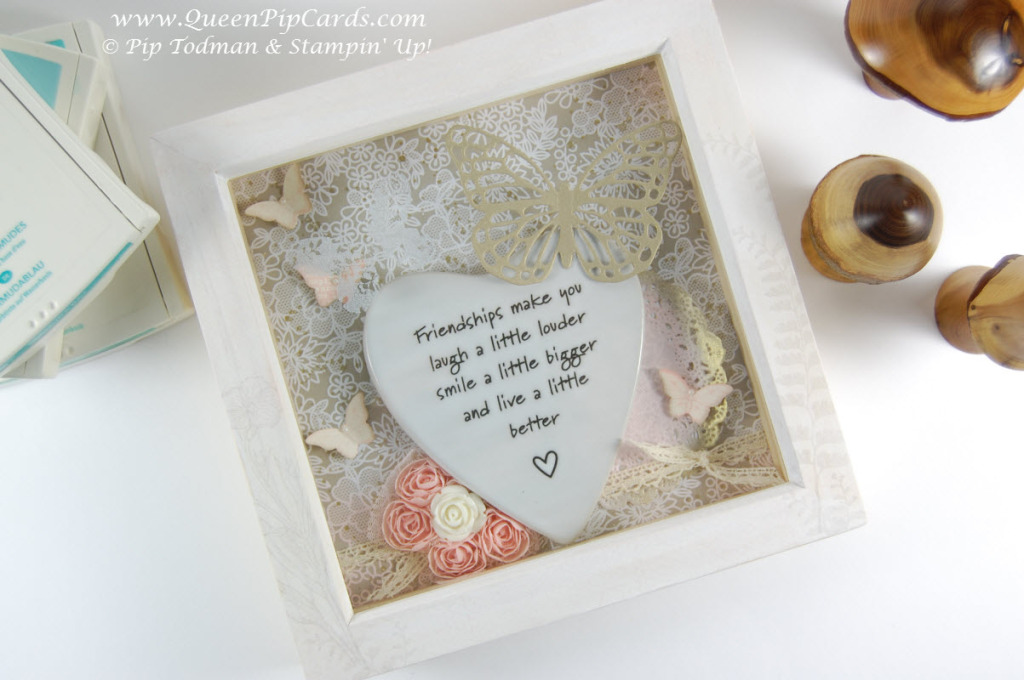 I really loved making this over the Christmas holidays, but wanted to wait to show you until I thought it the right time. What better time than after spending a weekend with my friends both on the stand and who've come to support me at the show (yes – that's YOU my lovely customers too!) Next week I have a full house for my Butterfly Basic and Masking technique class, so check back next Sunday for some inspiration and a little instruction on how we used the Artisan Embellishment Kit and the Butterfly Thinlit dies! In the meantime, if you can't wait and want to get one of the new Sale-a-bration products, then if you buy the Butterfly Basics and Thinlit Dies as a BUNDLE you save 15% – see below for the links.
So until next week, thanks for stopping by, I hope you've enjoyed hearing all the news and what we get up to at class and Make It. See you next Sunday, in the meantime happy stamping, take care, Pip x