Hey there, well Sale-a-bration might be over, but Botanicals were blooming this weekend at my Spring Botanicals Event on Saturday. These are product packed events which I only run a few times a year, they are like a mini retreat in that we pack a lot of inspiration and projects in, but also have fun too!
I was inspired by the Spring / Summer catalogue to create something pretty with the Botanical Gardens Suite of products, I have to say I wasn't over enamoured of the colour way when I first saw it, but fell in love with the framelits immediately. The problem is they are too small to run sensibly in a large class – everyone needs their own set to really make the most of the creativity – so my Botanicals day was born (in my head at least!).
The picture in the catalogue had the small pots, and I was determined to create one of those, but I wanted it fuller and more lush! I think it turned out really well!
I also wanted my attendees to benefit from the fact I would be placing the order for the class kits during Sale-a-bration, so I saved up any spare items I got, and added into their bags the Botanicals Vellum Stack and the Botanicals Just For You stamp set – so they had a bumper harvest!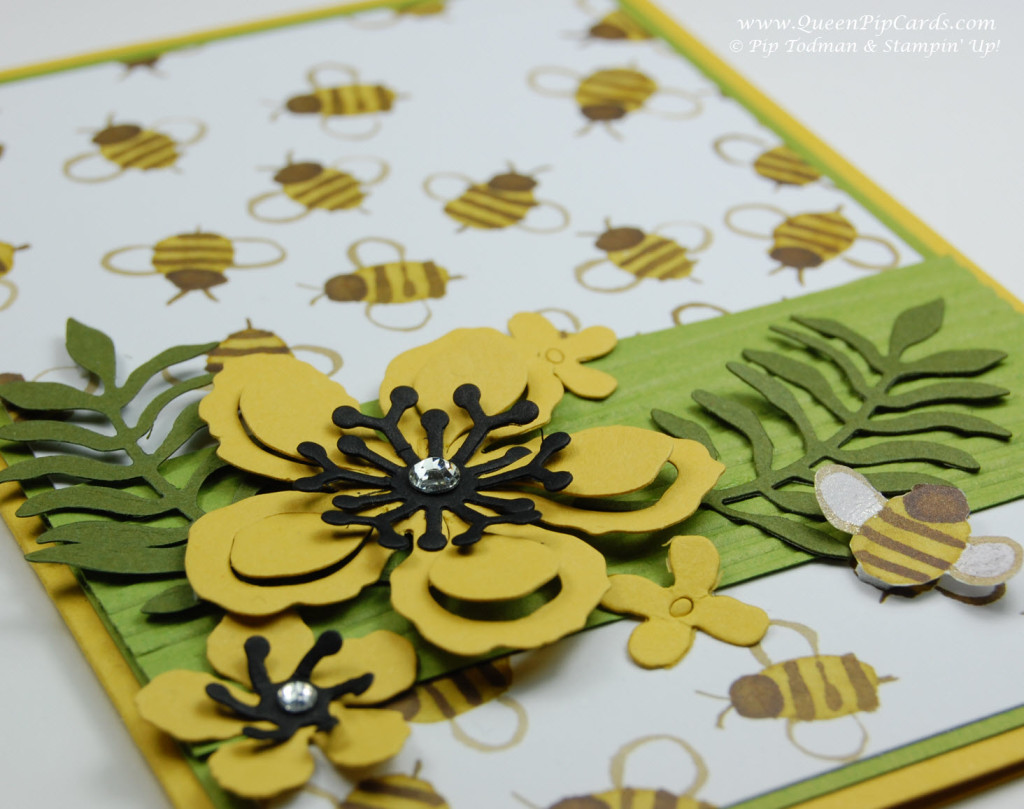 I also wanted to add some more colours into the mix, because while I grew to love the papers when I got playing with them, I really wanted to add a bee feature and the English Garden Designer Series Papers gave me that option, and also brought in Melon Mambo, Blushing Bride and Night of Navy.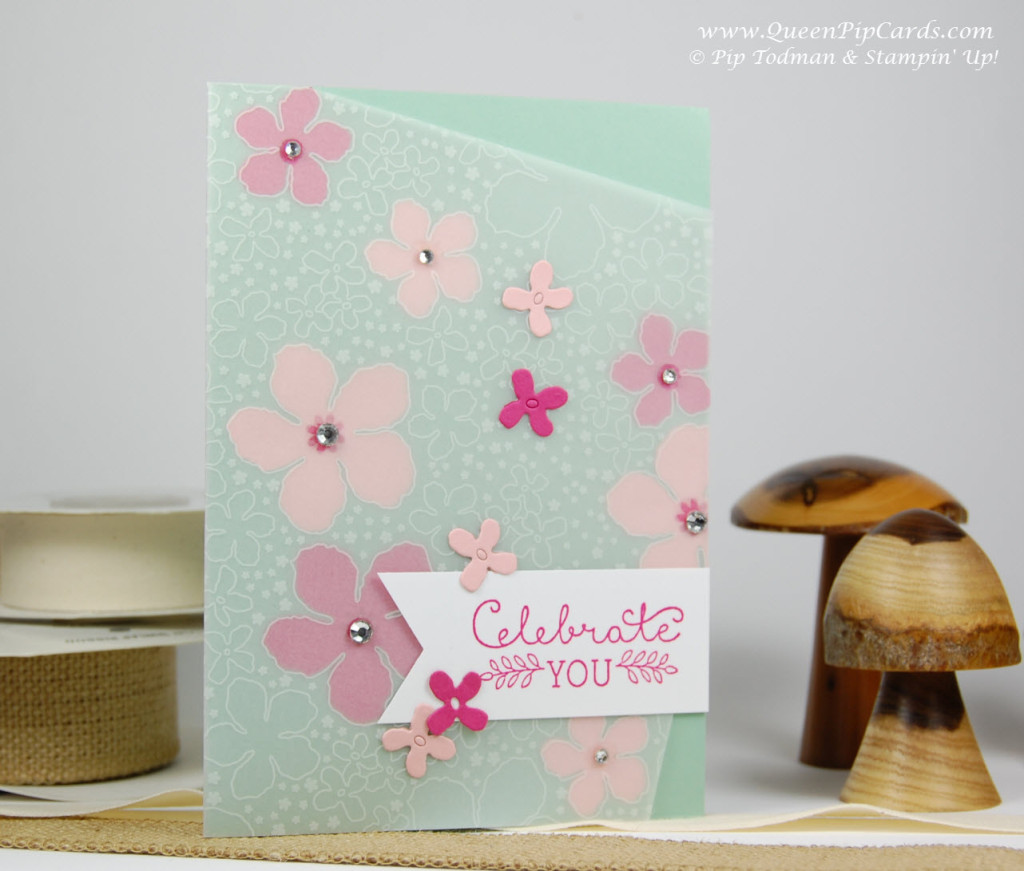 So all in all, we had 12 projects for the class (yes I went for over achievement again!) and most people made 6 or 7 or did the pot, which takes a lot of time on its own. As it was a smaller class I actually had time to join in with the crafting – so there we were, with our own Big Shots or Cuttlebugs on our table, framelits and stamps, washi tape and Rhinestones galore! What fun we had, and I managed to design another few on the day too for added inspiration! I love that fact that the Suite Sayings Stamp Set has also been designed to work especially with the Botanicals suite – those folk at Stampin' Up! are so clever!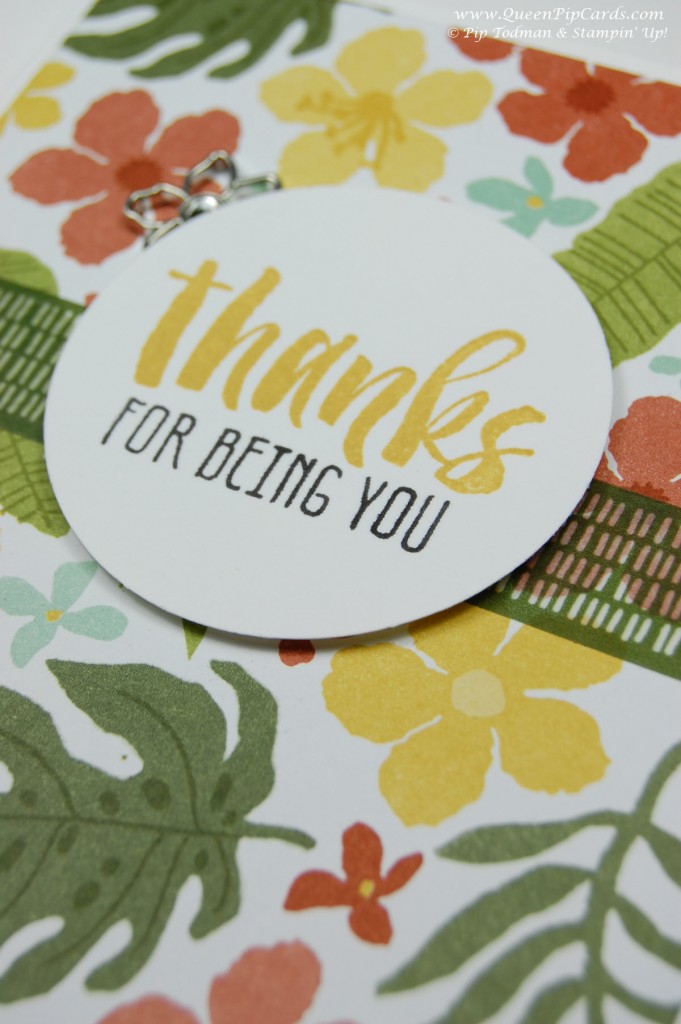 I'm working on creating this as a Class To Go (with available products), so if anyone is interested please get in touch. In the meantime, I hope you enjoyed the photos of the creations. If you'd like to purchase the items we used (apart from the Sale-a-bration items which are no longer available) please click on the images below and Shop Now! I'll be featuring more cards and projects from this day over the coming weeks as there was far too much to show in just one blog post, but some will be exclusive to the Class To Go option when I get it up & running!
Some of the colours will be retiring in May and I know that they will sell out FAST, so if you want them, grab them now while you can and before it's too late.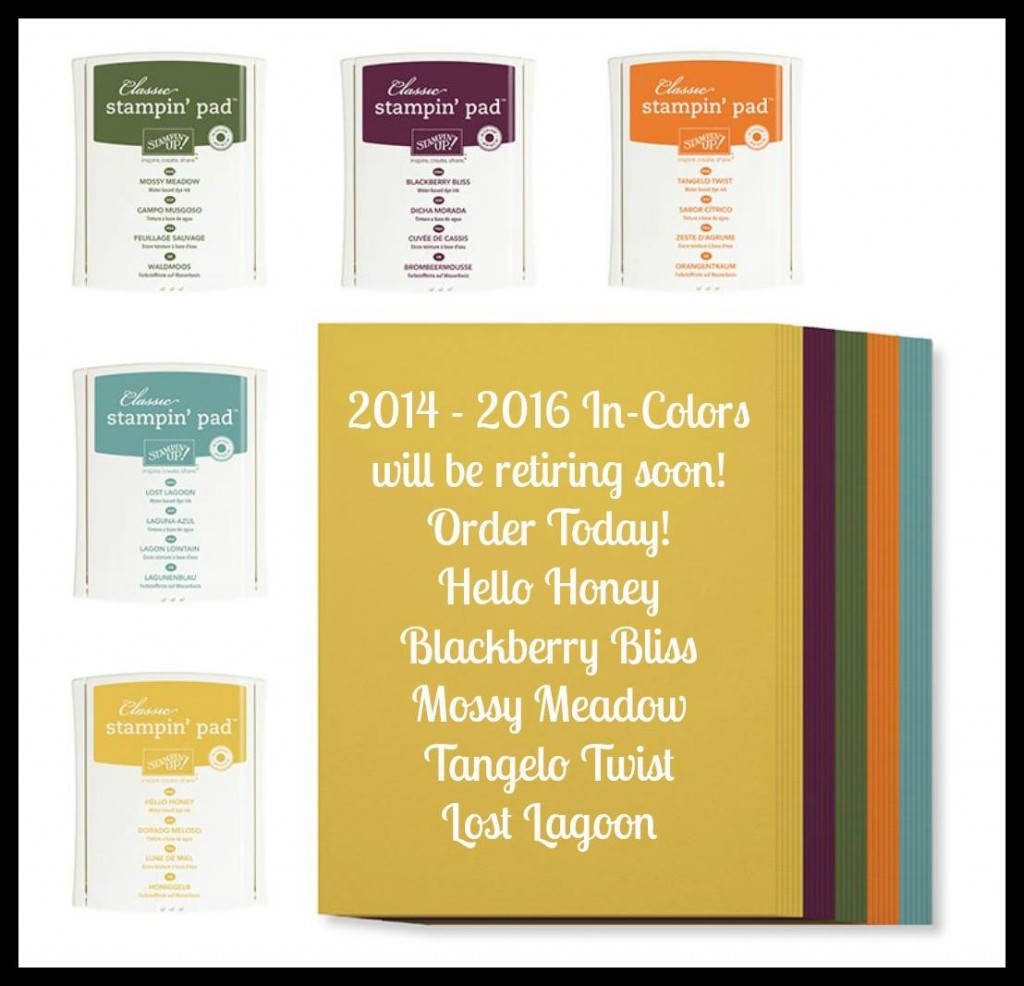 Until next week, happy stamping and die cutting, thanks for stopping by, leave a comment if you like! Thanks, Pip x