Happy Sunday folks, today I'm helping you find your foxy friends! Yes, I've launched a new Fox punch card class online to match the physical class I ran yesterday showing you how to make some beautiful and clever cards. This class highlights the Fox Punch and the matching Foxy Friends stamp set (which you can buy as a bundle for 10% off the full price!). For those of you who haven't yet seen the Fox Punch (called a builder punch) let me show you how it works and how fabulous it is.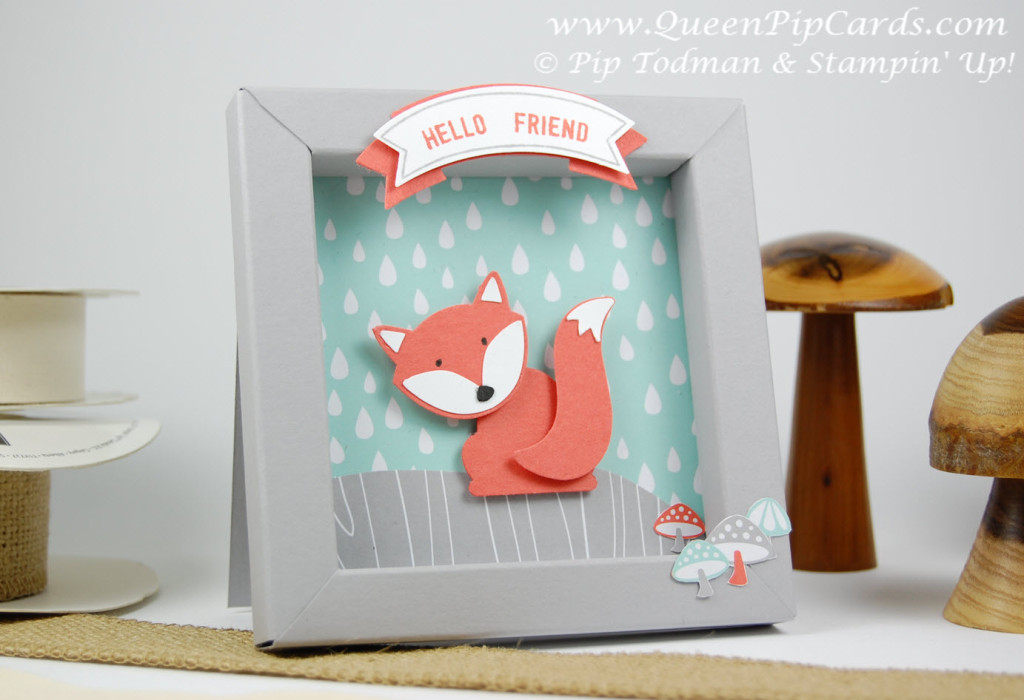 How to use the Fox Builder Punch from Stampin' Up!
I've made a short video (about 8 minutes) explaining how to use the punch, what all the bits are for (as it's not that self explanatory) and how to avoid getting your punch jammed or ragged edges.
Fox Punch Card Class
If you like this and already have your punch and would like to join my class, it's now open! Just £15 will get you tutorials, videos and lots of ideas on what you can make in my Fox punch card class. It's the perfect option for those of you who can't make my classes in person, I bring the class directly to your craft room with easy to follow, no waffling (you know how I hate rambling) videos and simple PDF instructions where needed (e.g. templates). There are 4 cards shown in the class including the Box Frame card above, plus you'll get more photos and ideas on what else you can make with this punch! Enter your details below and you'll receive an email with payment links and details of what to expect next!
If you don't yet have the Fox punch and would like one so you can then follow along with my Fox punch card class, then just click on the links below to purchase just the punch, or just the stampset or both! Buy online 24 x 7 and it will be shipped direct to your door by Stampin' Up! via tracked courier. It should be with you in just a few days and then you can start creating some amazing creatures, not just foxes!  You should also complete your details above, so you know how to access the class once you receive your punch! Anyone who purchases the punch or bundle through my shop during August 2016 will receive an additional card tutorial FREE of charge! So buy your punch or bundle NOW!
Until next time, happy punching! Thanks & crafty hugs, Pip x
p.s. don't forget to use my monthly giveaway code to get a free gift from me next month (CBSKZB7U) just enter it at checkout!