Hi everyone, today I wanted to celebrate the sunshine we've been having this month! It might not have reached everyone, and since I'm currently away and this post is scheduled it might be pouring it down today, but either way I wanted to share some Sunday Sunshine with you! First though I have to bring you sad news. There is less than 10 days left before the current Stampin' Up! Catalogue retires along with so many amazing stamp sets. One is my Sunday Sunshine stamp set (officially known as Ray of Sunshine) – it makes me smile and brings sunshine into my life on a Sunday; no matter what the weather is like outside.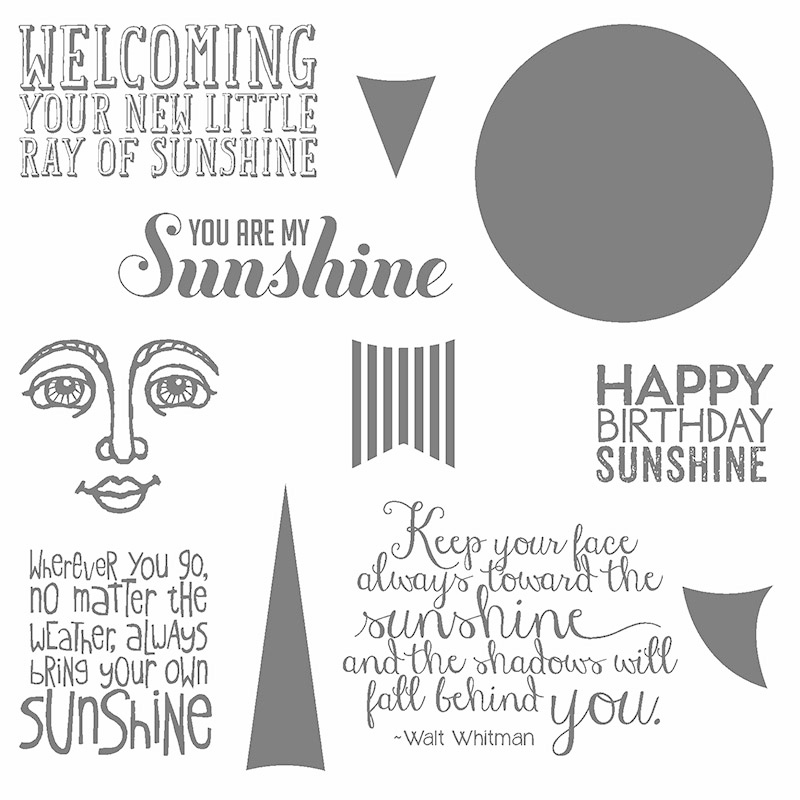 So if you've not seen it, check it out and buy it now before it's too late!  This box uses the circle and the ray stamps to create the sun with the words stamped in Crushed Curry on the tag – plus don't forget to stamp on the box itself to really bring some sunshine to people's lives!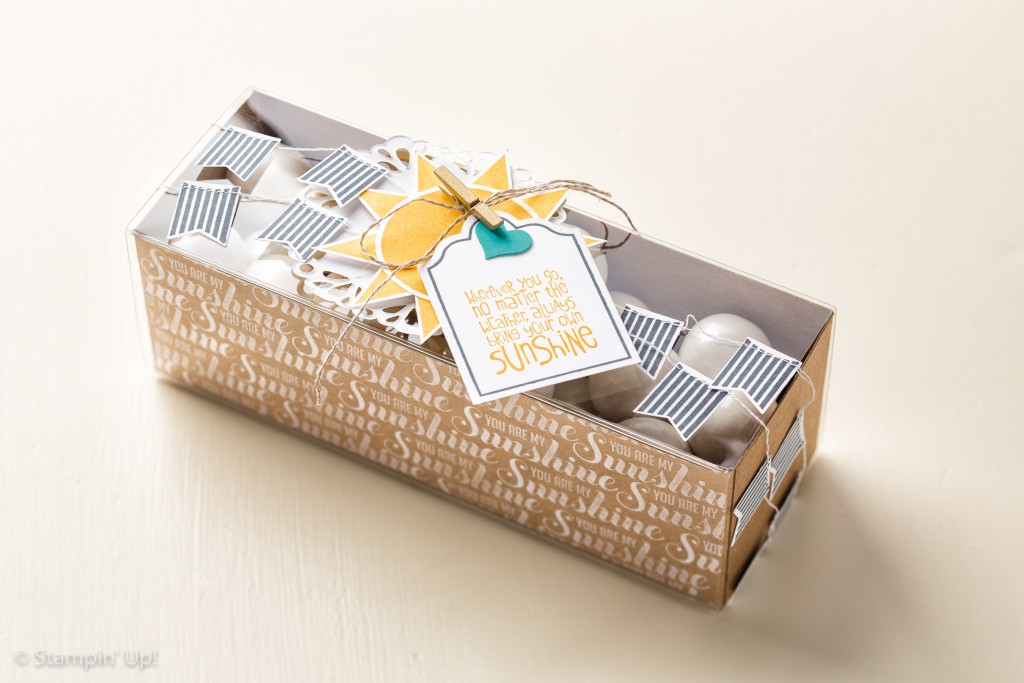 I hope you liked the bit of Sunday Sunshine I brought into your day today, if you have a favourite stamp set that is retiring please don't wait for the last minute, in Europe we have a "while stocks last" retirement list – they cannot ship us new supplies in time, therefore when the warehouse is empty, it's empty and you will have missed the boat. There are still discounted products available too, so you can grab a bargain as well as your favourites!
So bring some sunshine to your life and purchase the stamps, embellishments, and cardstock before it's too late (did I mention that cardstock is increasing in price in the new catalogue? Well it is – so get your stocks topped up now! Just saying).
Next weekend is Stampin' Creative Blog Hop weekend, and whilst I won't be taking part this month (as I'll be taking a break from work) please do support the team as every month we try to bring you a little Saturday Sunshine too!
I'll be back next Sunday with my normal blog post, and a sneak peek from the new catalogue! If you'd like to get a new shiny catalogue, then just place an order with me & make sure you Allow Demo Contact – and it will be winging it's way to you at the end of the month. In fact, because I want to spread that sunshine around even more than normal I will also send every one who places an online order before the end of May 5 of my cards as an extra thank you and for a bit of inspiration – so get shopping, enter the Giveaway Code at Checkout (if your order is less than £150) and you'll receive 5 cards (which retail at £1.25 each), some new embellishments from the NEW catalogue and a shiny NEW catalogue too! This month's Giveaway Code is:  2ZHKJUS7 (btw if your order is OVER £150 then you earn the rewards yourself and I'll STILL send you 5 handmade cards and the new Catalogue of course!!)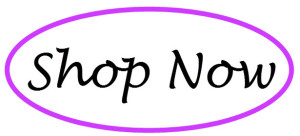 So happy stamping, hope you've got some sunshine in your life, take care, hugs, Pip x
#sunshine #stampinup #retirement2016