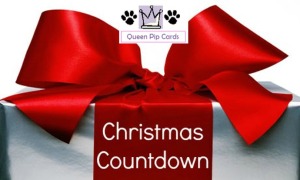 Our final Christmas Countdown Day 🙁 yes we've had the 12 days of Christmas already – and here we are … no partridge for me, as I didn't get that stampset! So instead we'll go with stars again, yes it's a theme for me this year!
So for today, I went with a lovely card that I CASED from my lovely friend Fiona who is part of our overall team of demonstrators and who I run training with once a quarter(ish).
I would never have thought of using Baked Brown Sugar for Christmas (even though it sounds like it should be part of a cinamon biscuit) but she did and it's gorgeous!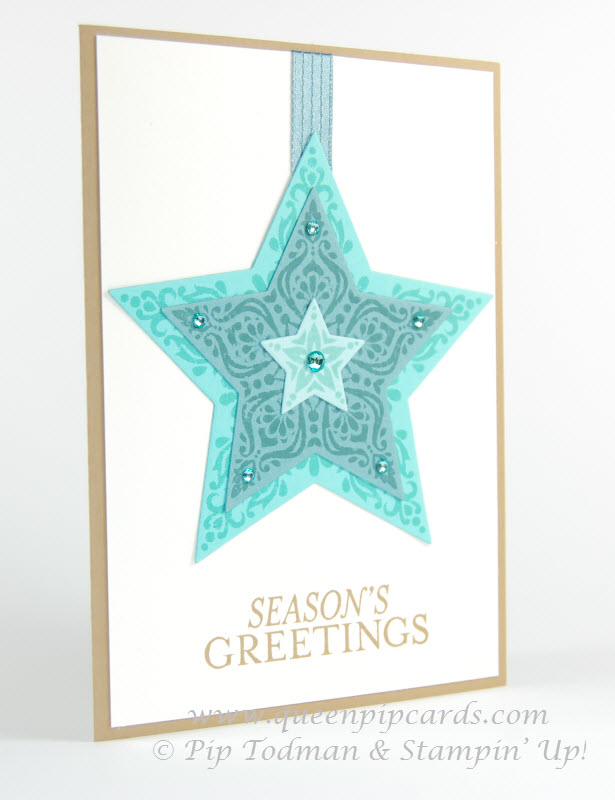 Directions:
Baked Brown Sugar A5 card base folded in half.
A Very Vanilla layer 10 cm x 14.4 cm
3 Stars stamped from the Bright & Beautiful stampset in the same ink as the cardstock in Lost Lagoon, Coastal Cabana and Pool Party and die cut with the Stars Framelits
Attach the stars together – I didn't dimensionalise (if that's a word) them because I liked the flat look.
Attach the ribbon to the back of the stars & the back of the Very Vanilla before adhering them all to the card base
Stamp your greeting in Baked Brown Sugar to the bottom of your Very Vanilla layer.
Colour your Basic Jewel Rhinestones with your Coastal Cabana Blendabilities – just be careful with your tip as the Rhinestones can scratch the fibres – so be gentle.
Gorgeous!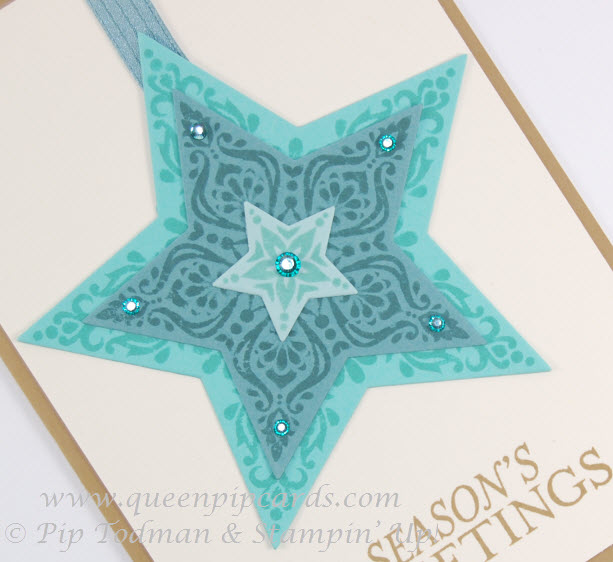 You can shift the stars around so it's darker to lighter or visa versa – just so simple but really effective don't you think?
Well it's nearly time to say goodbye, but I wanted to just remind you of my very first Christmas card thought I had this year …. I saw the White Christmas stampset and immediately thought of a polar bear walking on thin ice!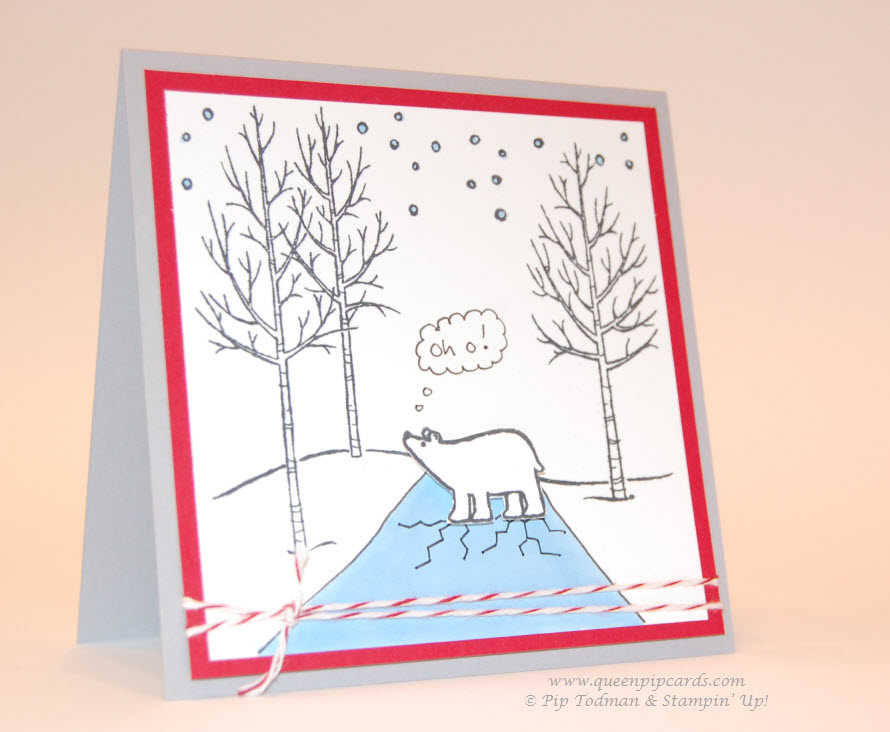 I call this my Oh Oh card … Poor Polar Bear – but funny!
So, I hope you've really enjoyed this 12 days romp through my Christmas Cards and gifting ideas. I've had a lot of fun with it – so much I'll be back on Sunday to show you what we got up to in our final class of the year! Until then, purchase if you like from below, thanks for stopping by and see you Sunday, Pip x