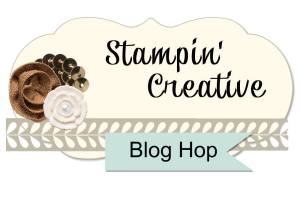 Happy Saturday folks! Welcome to this month's Stampin' Creative Blog Hop! This month we've challenged ourselves to work on the technique of Masking and provide lots of inspiration and some instruction to you on this subject. You might have joined me from the lovely Caroline or you might be just starting here, either way Welcome!
I love the masking technique as shown in my class this month – Masking! So whilst I had lots of examples of things I did for class I decided I needed something new & fresh for this blog hop. The good news is that I had a few ideas in my head that were just bursting to get out – so here they are!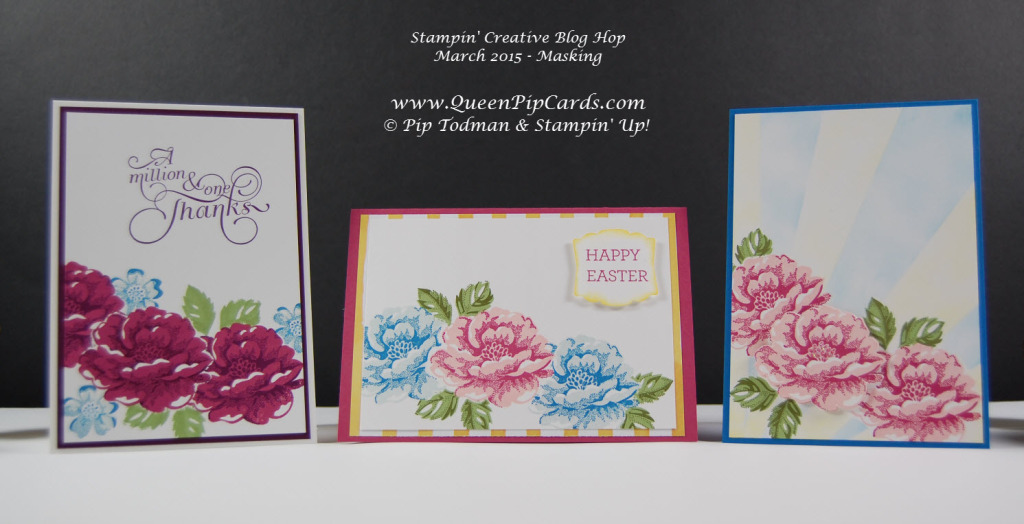 I have to say that the Stippled Blossoms stampset is one of my ALL TIME favourites from Stampin' Up! and that's what was buzzing around in my brain. I also was thinking about my Spring Special Event that's on 11th April and the Painted Blooms Designer Series Paper we'll be using and so that inspired my colourway: Blackberry Bliss, Blushing Bride, Daffodil Delight, Pacific Point, Rose Red, Soft Sky, and Wild Wasabi.
I also really love the look of the sun rays from the mask in the Hooray It's Your Day Project Kit, but I have a confession – I don't have that kit yet! I know shock horror right, so I had to do it old school, but I still think it worked out ok, it just took me longer than it would have with the mask!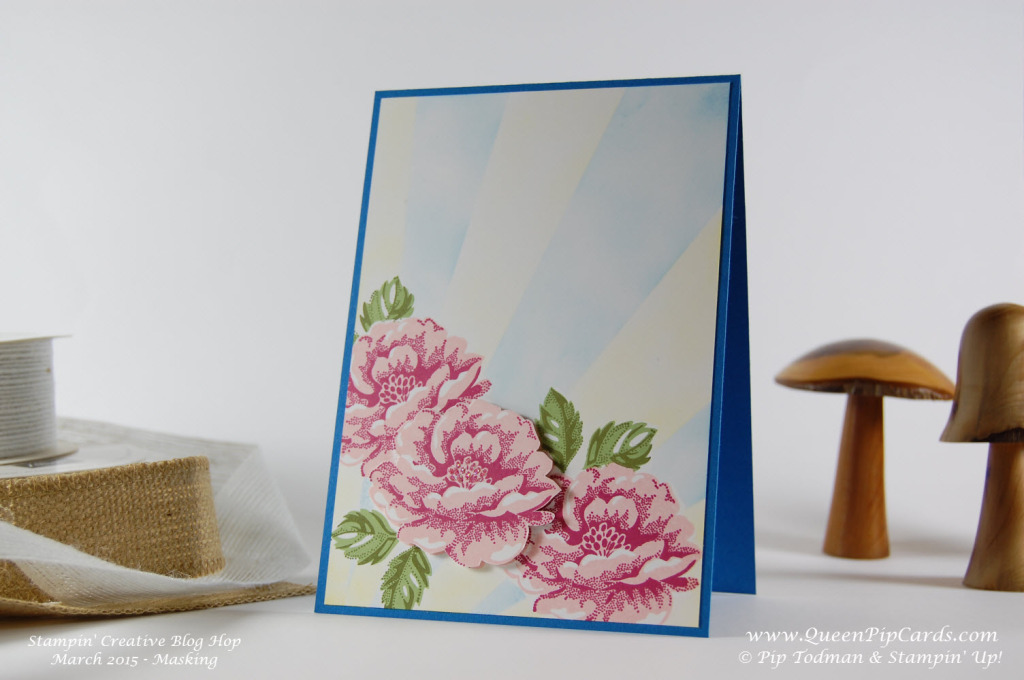 I also fussy cut out one of the flowers because I felt it really needed a little extra dimension.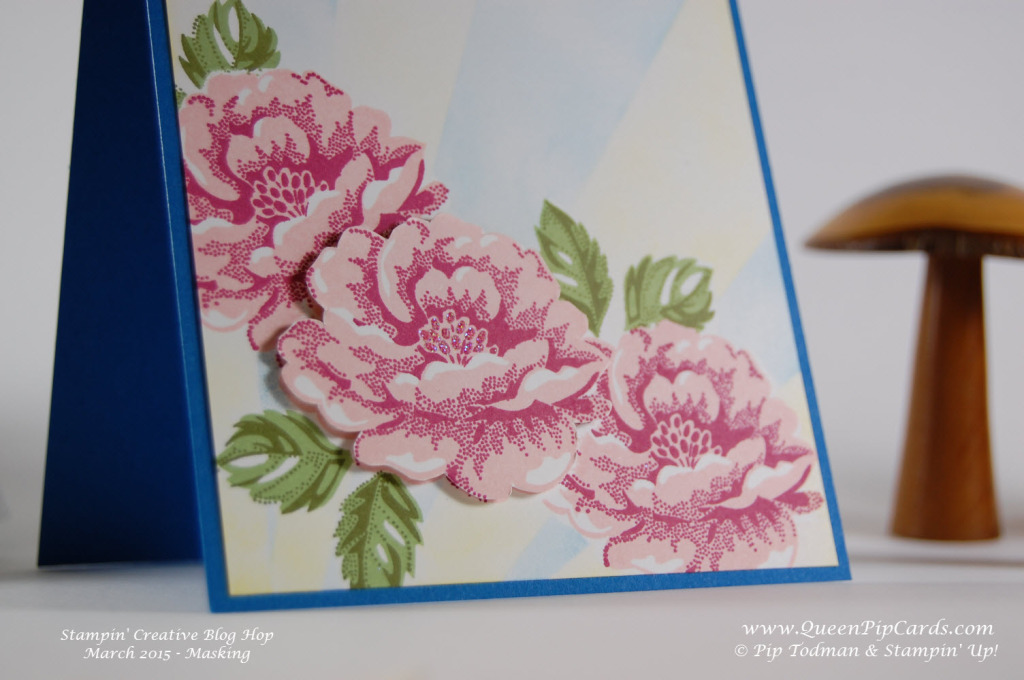 and a little sparkle added with some dazzling details just on the central flower stamens!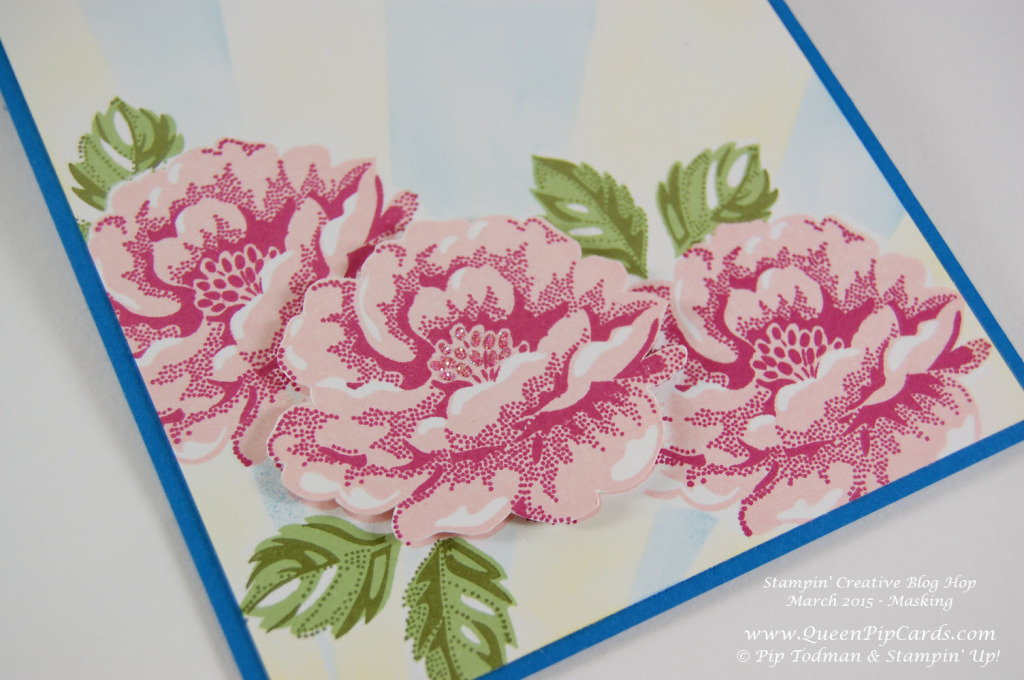 I thought about adding background papers from the Designer Series Paper but, because the design itself is very detailed, a plainer background looked much better in most cases, but I think the stripy yellow paper works on the Easter card – don't you agree?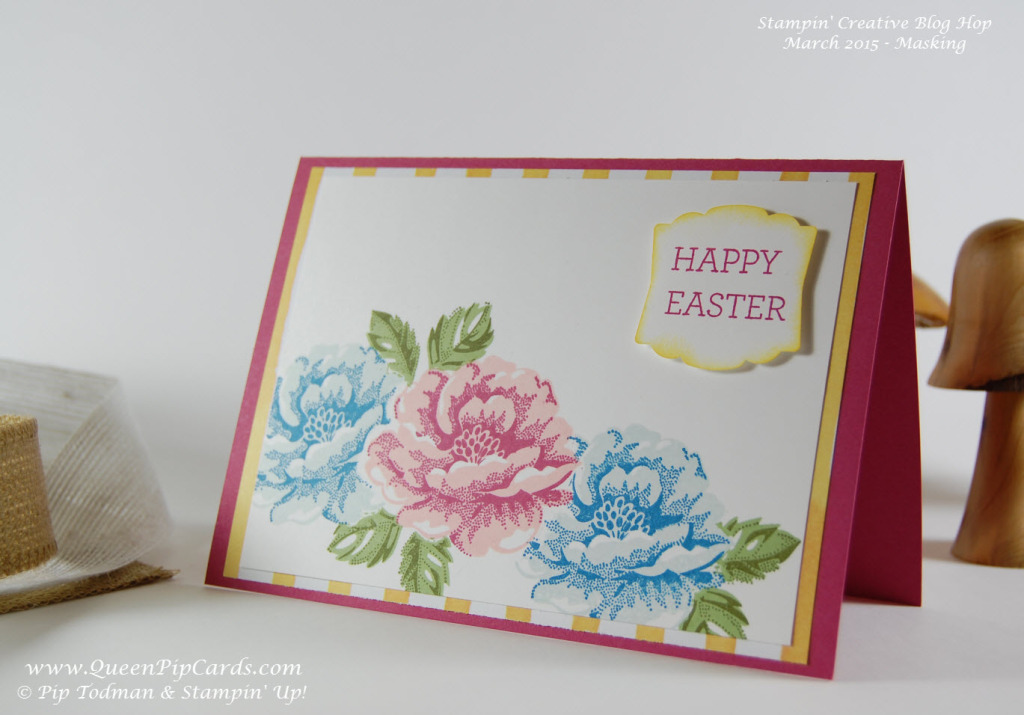 All of my masking was done with Post It notes – you stamp the image you want to appear closest to the front first, then stamp the image on a post it and cut it out – stick it over the image you've stamped on the card & then stamp another offset from the first & so on with the flowers and the leaves. Yes it takes time, yes it requires the use of a Stamp-a-ma-jig and yes it can be a bit tricky to see what you're doing until it's all revealed but I believe it's worth it when you can achieve results like these just with some ink and a beautiful stamp!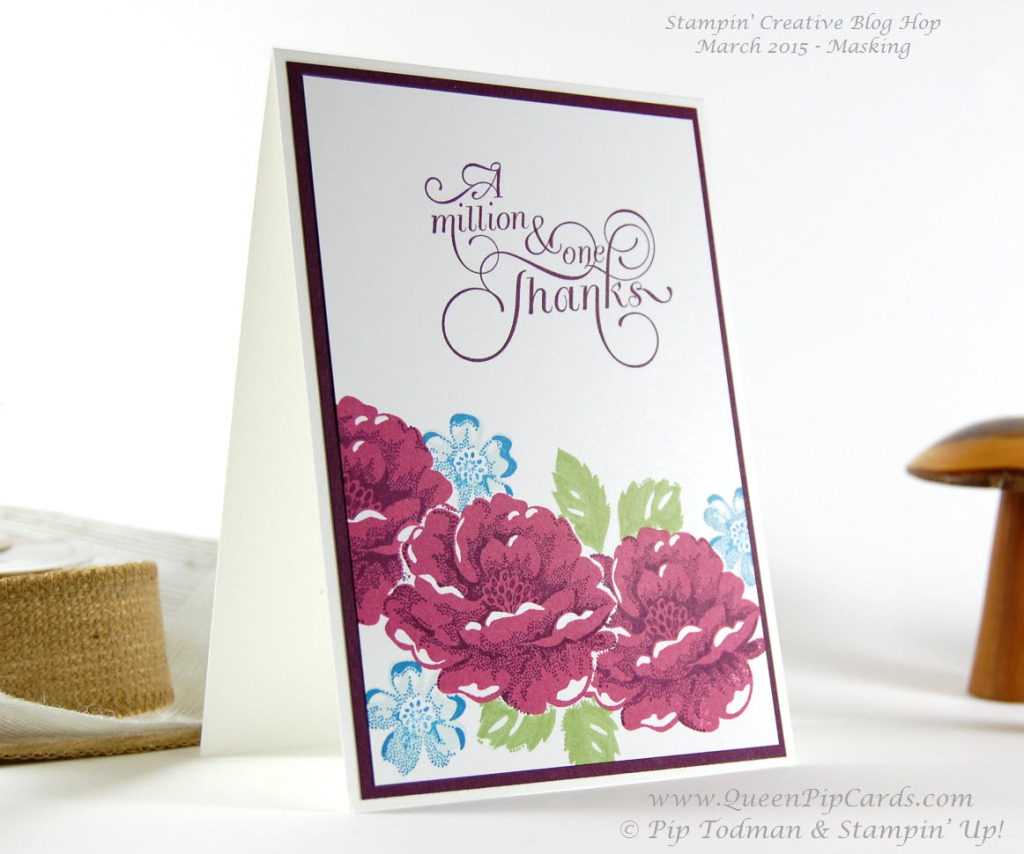 There are ways that Stampin' Up! can make your life easier, Photopolymer so you can see where you are stamping, Framelits that match your stamped images so you don't have to cut out a mask by hand and of course they give us the Stamp-a-ma-jig for your clear or wood mount stamps too!
I had a really lovely evening designing and creating these, I tried a few different colour options, but I think these really came out well, and for once the design in my head didn't change when it translated to paper!
So, I hope you've had a bit of inspiration from me, but it doesn't stop here, oh no you've the rest of the team to hop around too! So go on, have a hop but if you'd like to purchase any of the items I've used click the items below and go straight to My Shop where you have just 4 days left to make the best of Sale-a-bration and earn a FREE item for every £45 you spend – so don't miss out, come shopping after your hopping!
Over to Eimear who will, as always, have some amazing creations for you too!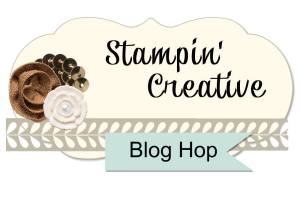 Happy hopping, thanks for popping by and reading, leave a comment if you liked these (the little comment bubble under the product list), see ya tomorrow at our normal time (don't forget it's Spring Forward i.e. the clocks go forward tomorrow), love Pip x
Here's the full list in case you get stuck .
Pip – YOU ARE HERE