Welcome to my latest technique video, this blog and video came about because I shared this card on Facebook and got a lot of requests for a video to explain how I created the background! I live to serve, so here is my video showing how to create this lovely background effect. I call it the Splat Technique!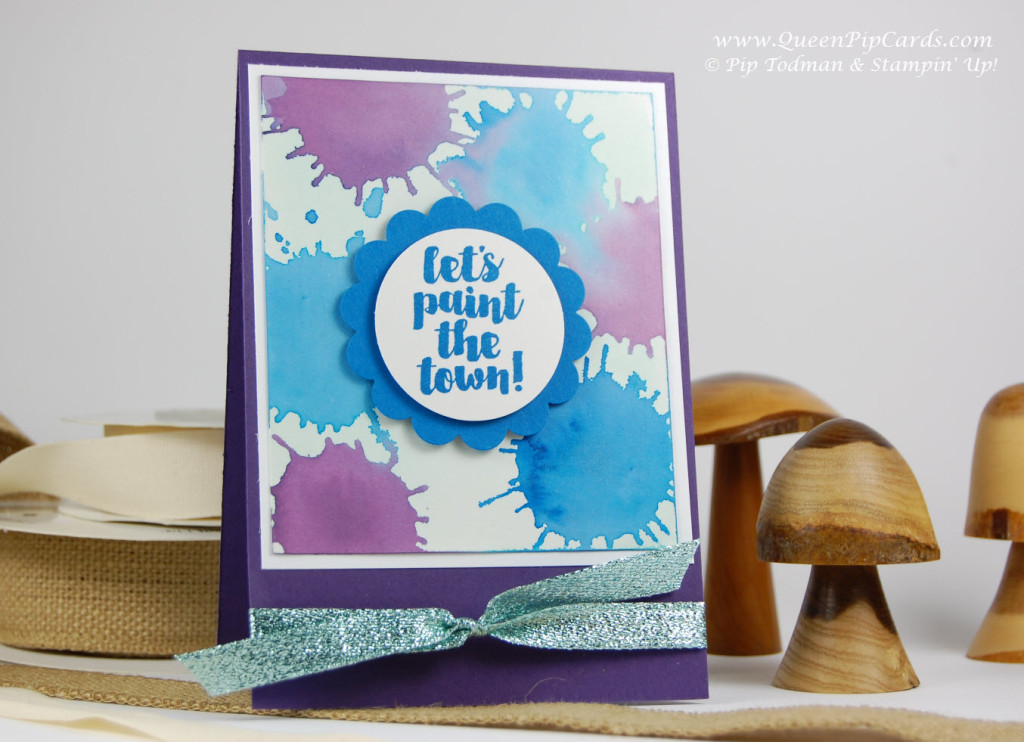 The Splat Technique isn't new, we all did it as children probably – but it does look great as a background for this card. The sentiment is from the Hostess set Love You Sew and it just matched the background perfectly.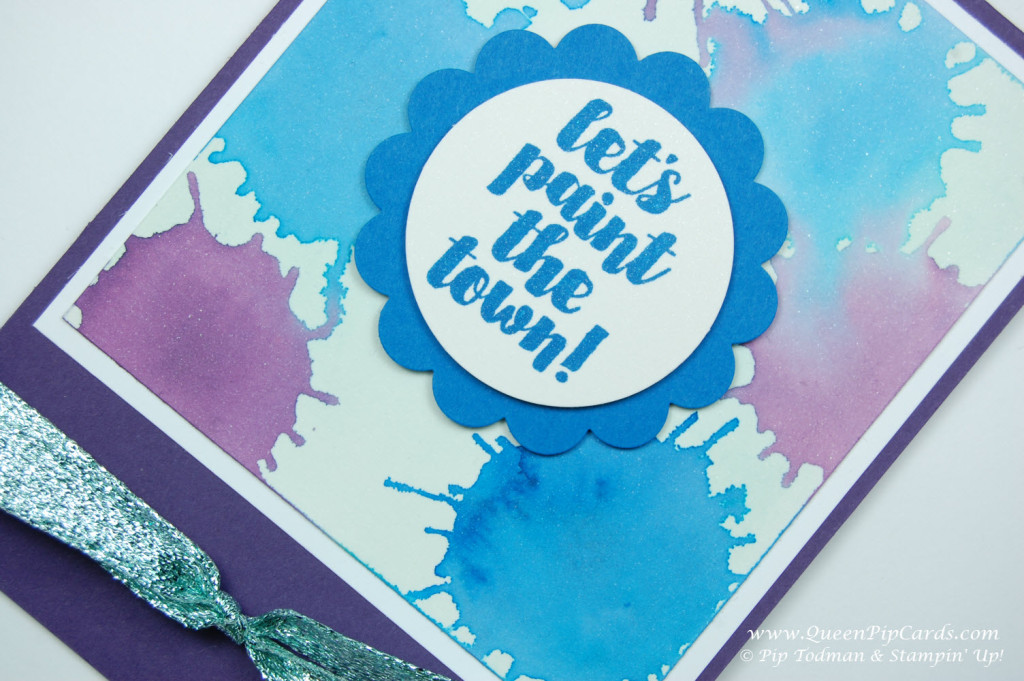 The card dimensions are:
Elegant Eggplant A4 cardstock cut at 10.5 cm when the short edge is at the top of the trimmer.
Turn the card so the long edge is at the top of the trimmer and score at 14.9 cm.
Whisper White cardstock cut 10 x 11.5 cm
Shimmery White cardstock cut 9.5 cm x 10.75 cm (yes one side is slightly shorter than the mat!)
Pacific Point punched using the 6 cm / 2 3/8″ scallop circle punch
Whisper White punched using the 4.4 cm / 2″ circle punch
I hope you like the video, if so please leave me a comment and let me know!
https://youtu.be/8GmPqB2QZVI
All the products used are listed below and I'd also love to see your examples!  The hostess set can be yours if your order is over £150 as you can choose this set to use your rewards on. Not sure you can make up that order value yourself? Contact me for a home party and get your friends / family to help boost your total – it's such a lot of fun!
Happy splatting and I'll see you soon, thanks for watching. Hugs, Pip x