Happy Sunday! Today I want to talk about photo organising and how you can keep those precisous memories safe in today's scattered and distributed world. Do you have photographs stuck in boxes on the top of your wardrobe? Do you have them on the Cloud, your phone, your PC / Mac, Flickr, Instagram etc? Do you know where all the photos of your child's last birthday party are? What about all the great things you did in December? I know that for me it was increasingly frustrating to be unable to see all of the photos and mementos from a single event or year or theme in one place, I tried to show people "the" photos of an event, only to realise that they were on my camera, or PC, or somewhere but I couldn't quite find them when I needed them. Photo organising seemed so hard! Sound familiar?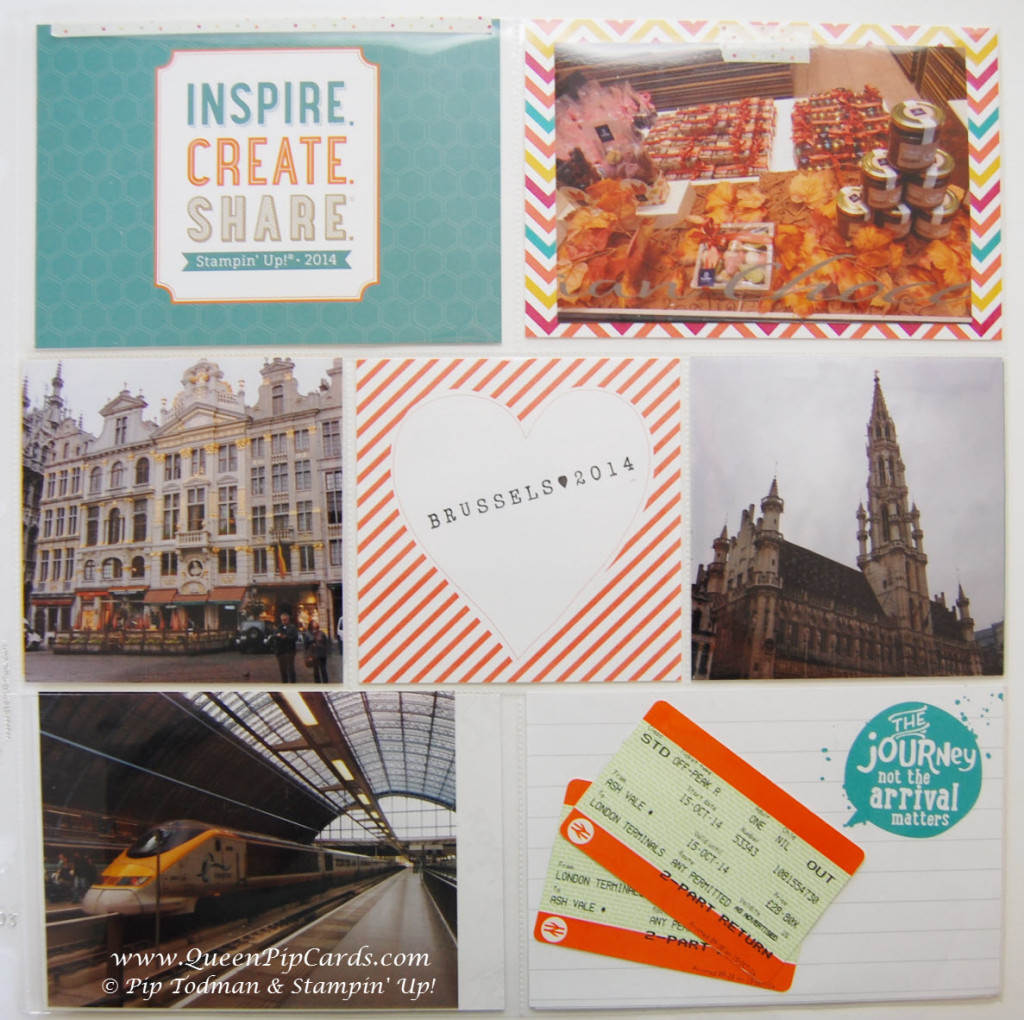 Well, then my life changed for the better! I still take photos on my phone and camera and get shares from other people – but what I do with them is different. For those holidays or memories I want to keep in a single place I use the new, very simple Project Life by Stampin' Up! ® system to preserve my treasured memories: it's so simple – you just slip your photos and memorabilia into Photo Pocket Pages and add designed cards or blank cards on which you can document the memory / event.
I run a class every month for 4 1/2 hours where you can come and learn and create your own albums to store these Photo Pocket Pages in. I show you the amazing, unique kits that are only available from Queen Pip Cards and Stampin' Up! and how to use the multiple layouts available for what you are trying to preserve.
It really is a simple, affordable, fast and fun way to keep all your special moments in a single place.  Want to see it for yourself? Book now for the March session, RSVP HERE. When you RSVP I will email you asking whether you want, an introductory session (FREE) where you can see the photo organising system in action and the different products available, to get started straight away (you'll pre-order a couple of sets of page pockets, a card set and an album – and you'll get your table for FREE at the next session minimum order is £25), or if you just need a table because you're already using the system and want to crack on you can do that too (£7). Spaces are limited so pre-booking and payment  (where applicable) is essential. Alternatively, why not host a Photo Organising Home Party – I'll bring all the bits to your home, you gather your friends and family and we can discuss the benefits and how it all works.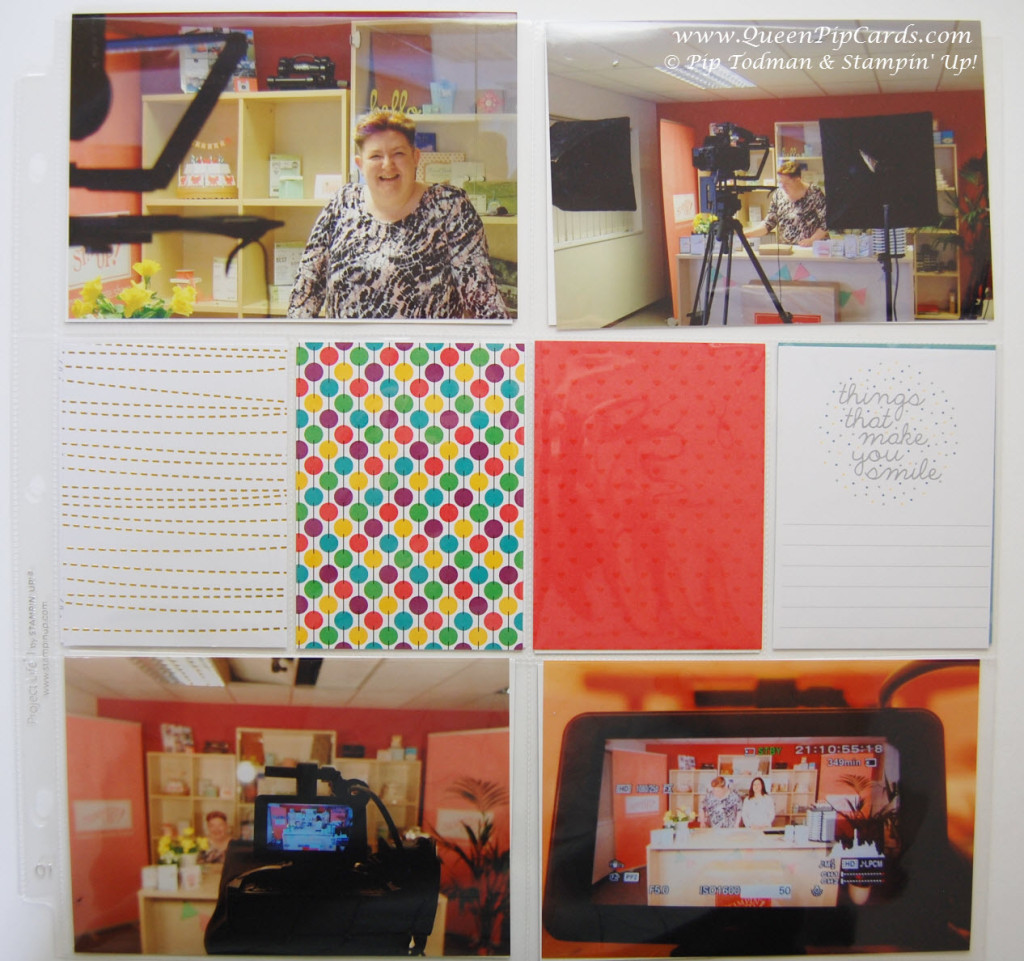 It doesn't stop there, every month I will be featuring a way in which these amazing products can be used via a dedicated blog post series called Memories Made Easy and the first one comes not from me, but from a customer (how cool is that?!?!) so tune in on Monday 29th February to see what Sara calls her "Gift of Fun"! It really is a brilliant idea. I'll be running these Memories Made Easy blogs on the last Monday of each month to give you added inspiration and instruction on using this fabulous system to really make your photo organising easier and so much more shareable.
I've listed below some starter options for the 6″ x 8″ albums and the 12″ x 12″ albums, to get started you'll need:
An album
Page Pocket Protectors
Card Kit
Journalling Pens
You can add other things later when / if you want to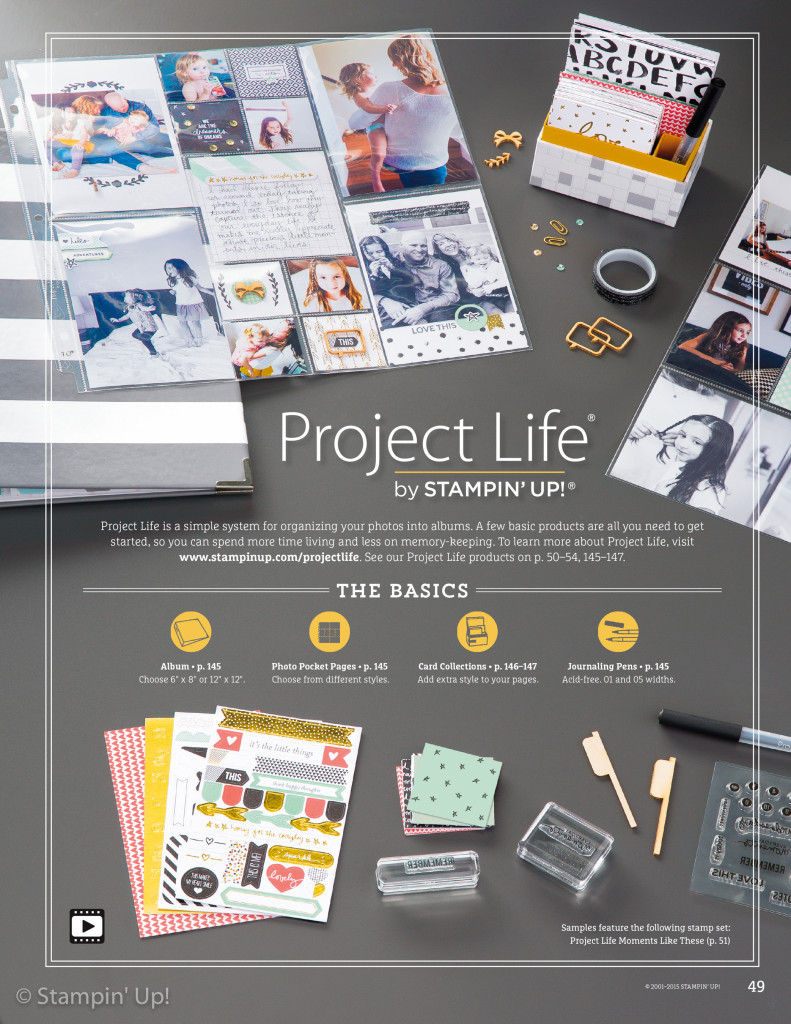 Between now and then I have another video coming out on Tuesday so check back then for more technique fun. Happy crafting or organising where ever you are, hugs Pip x