Happy Monday morning folks, it's time for another Memories Made Easy installment, and this time we're talking OnStage 2015!  You know I said I was fed up with all my images all over the place – well this set of pages proves that! It's taken me 3 attempts to finally track down all the photos I KNEW I had somewhere, uploaded, saved, shared – you name it they were there! Facebook, dropbox, blog posts, camera and phone! Thankfully, after a bit of effort I tracked them all down and now, they're very nicely sitting in my Stampin' Up! album – thank you very much – I'm never having to sort them again!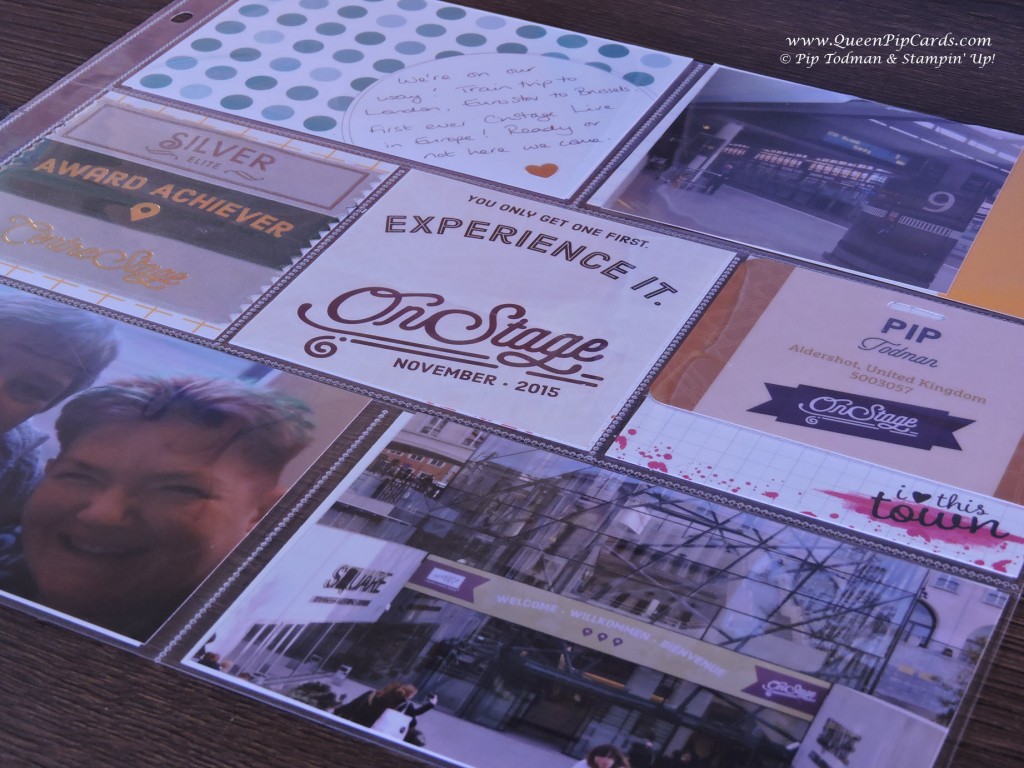 I really got to grips with the use of the accessory packs this time around and also mixing up old style scrapbooking with new style Project Life by Stampin' Up! You can see here that the gorgeous embellishment pouch we got for achieving CentreStage for OnStage 2015 had some odd shaped photographs and I wanted to put them all in one place and really make a play on words about what we'd received – so a traditional page gave me that space to create something a bit different.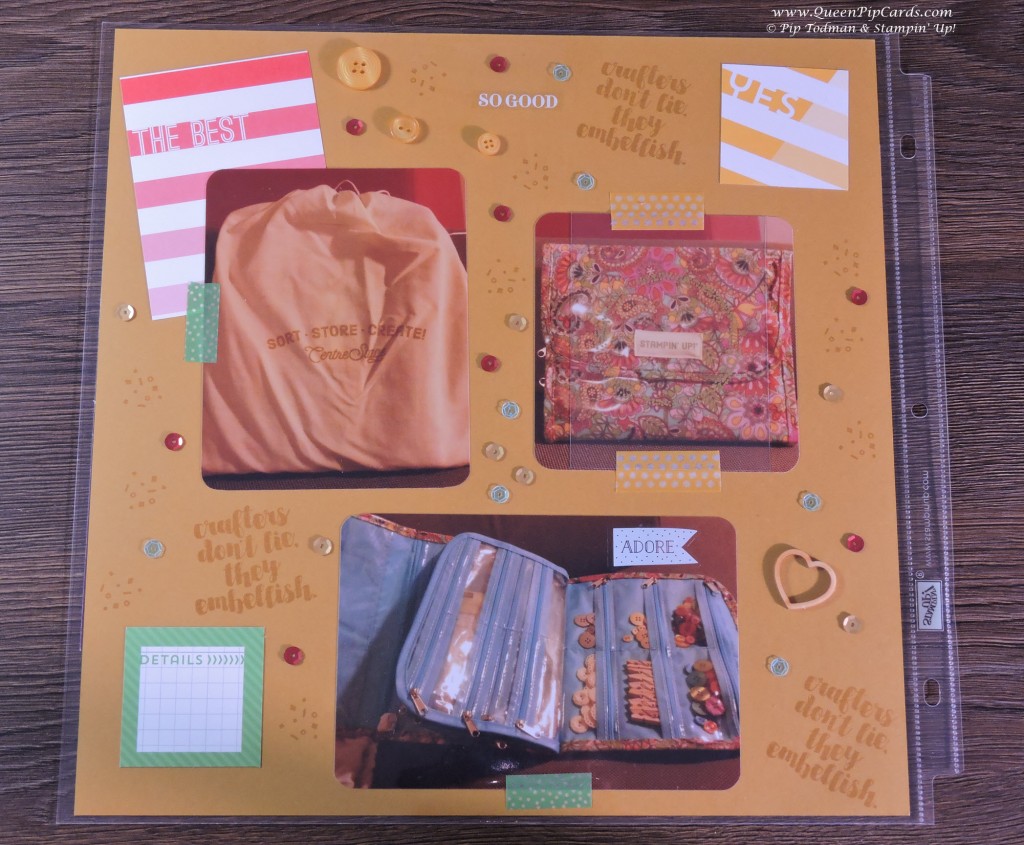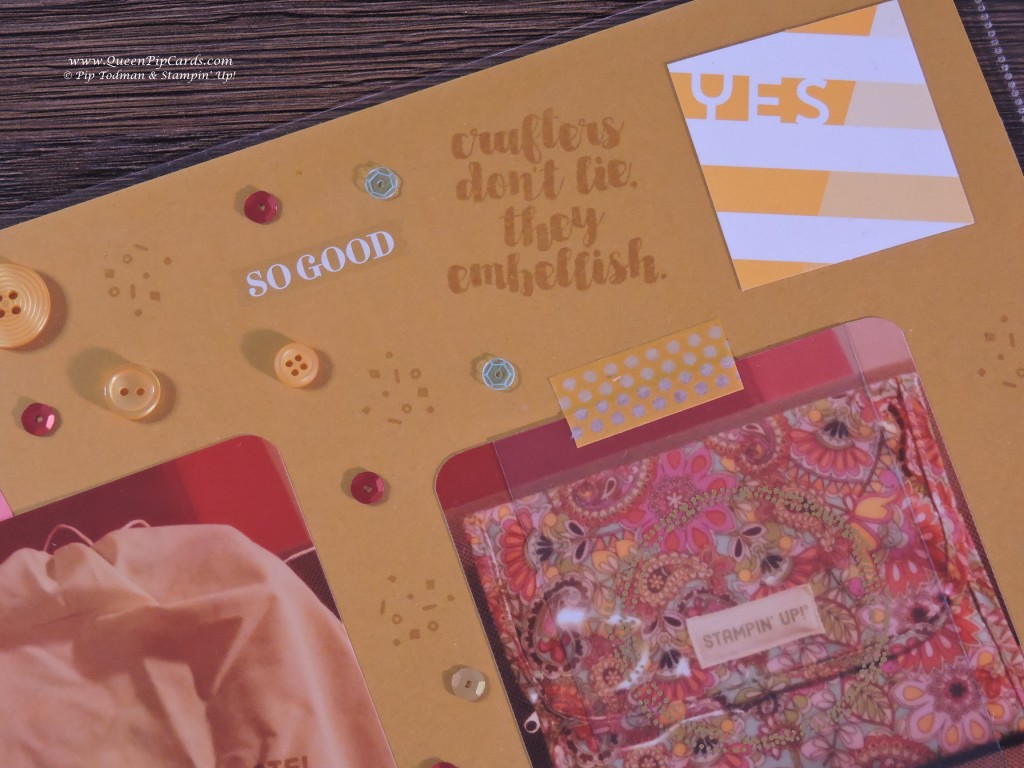 On the other hand, I love the ability to add little embellishments and flourishes straight over the photographs in the page pockets too!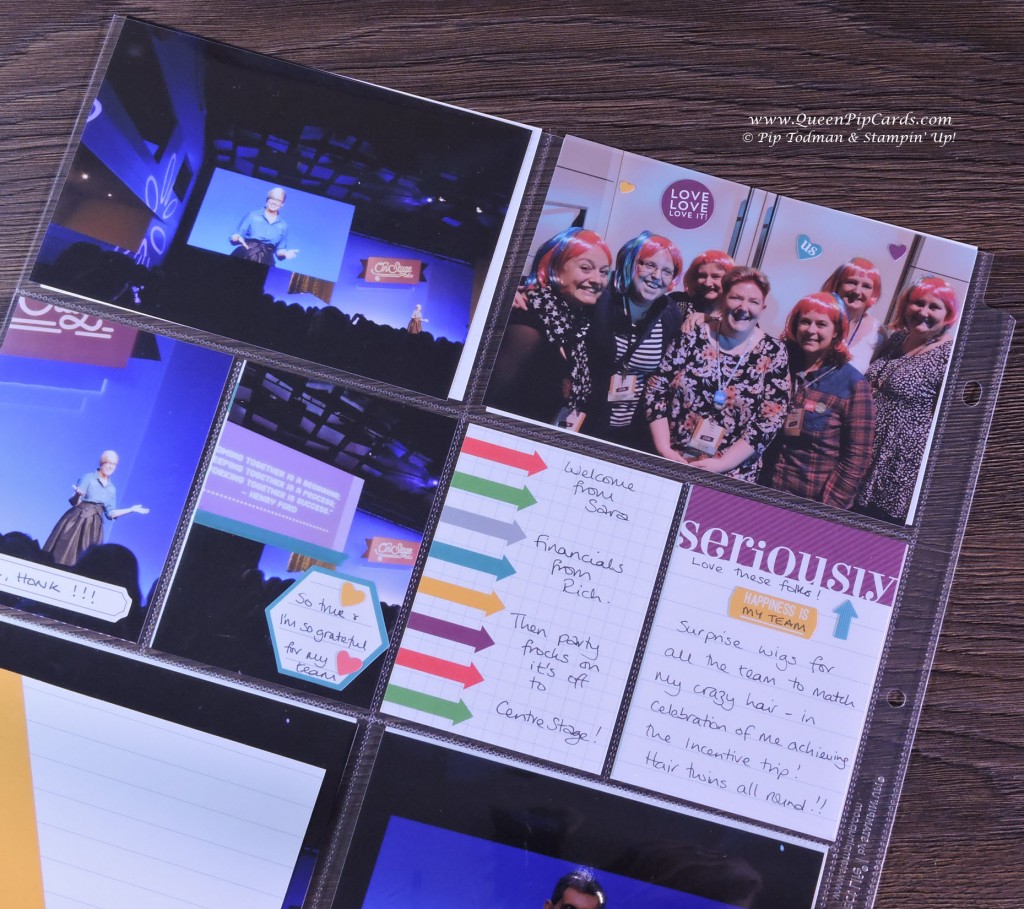 We had such a great time at OnStage 2015 in Brussels last November, so many friends and some great demonstrations, a new format and opportunities to chat with Corporate team members.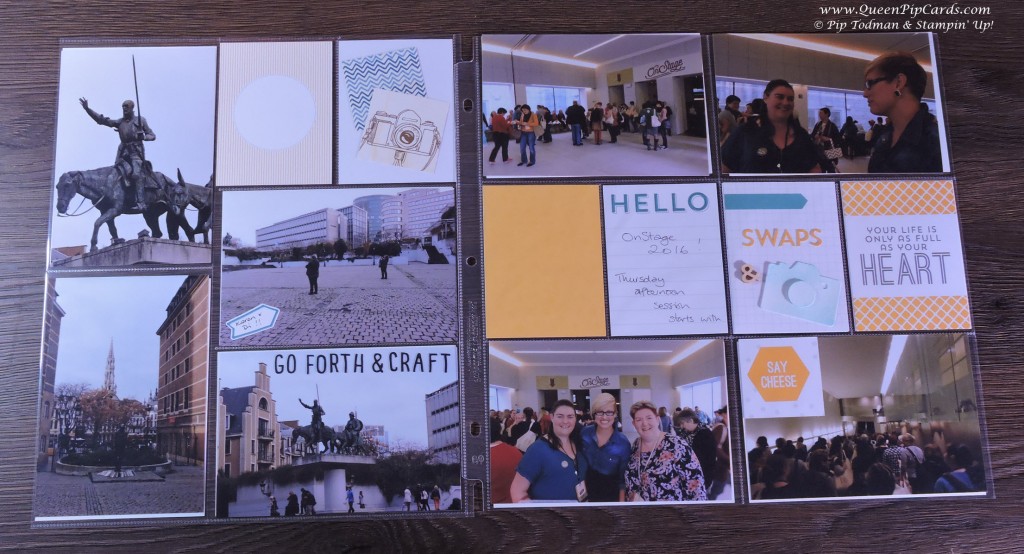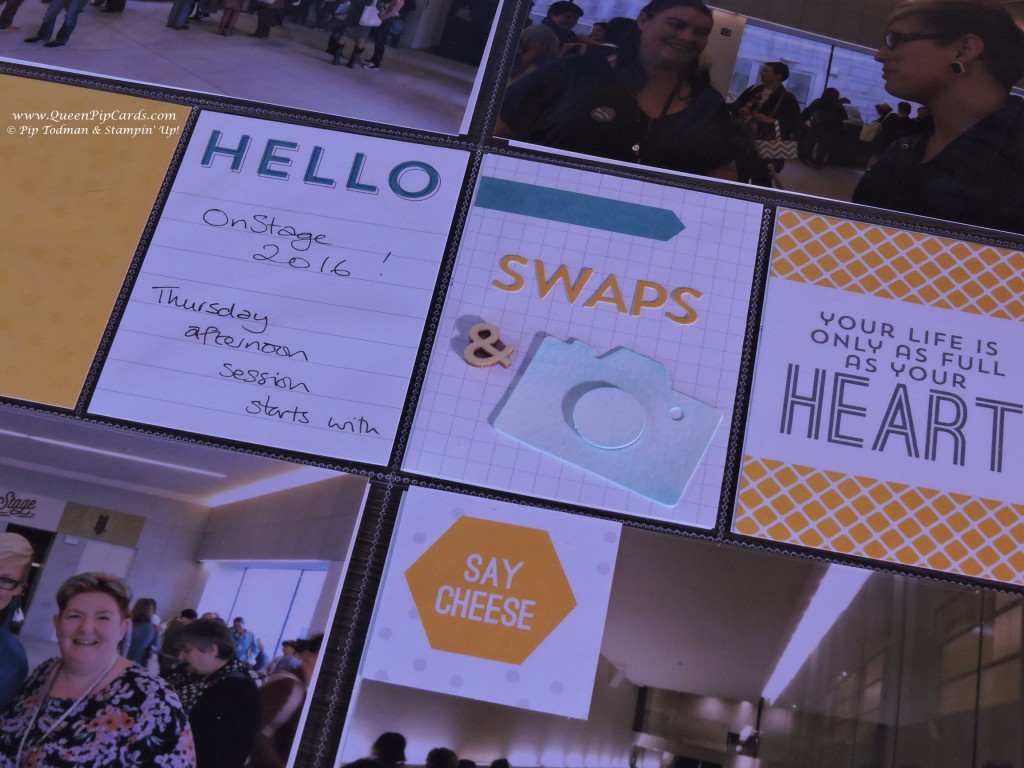 It was probably made more memorable and significant by the fact the Paris attacks happened that weekend, and we had a lot of French demonstrators with us – the decision was made to carry on and not give in, we all pulled together and gave them lots of support, and now as I sat here putting these pages together I'm hearing the news of more bombs found and made safe in Brussels days after the attacks there. It made me sad, a bit mad, but also grateful that I live in a world of creativity and love – where what I do every day, is about sharing what I love with others, helping them with their creativity and in this making a difference in their lives – what a gift of love I have as my job; how very lucky and grateful am I that nearly 5 years ago I found Stampin' Up!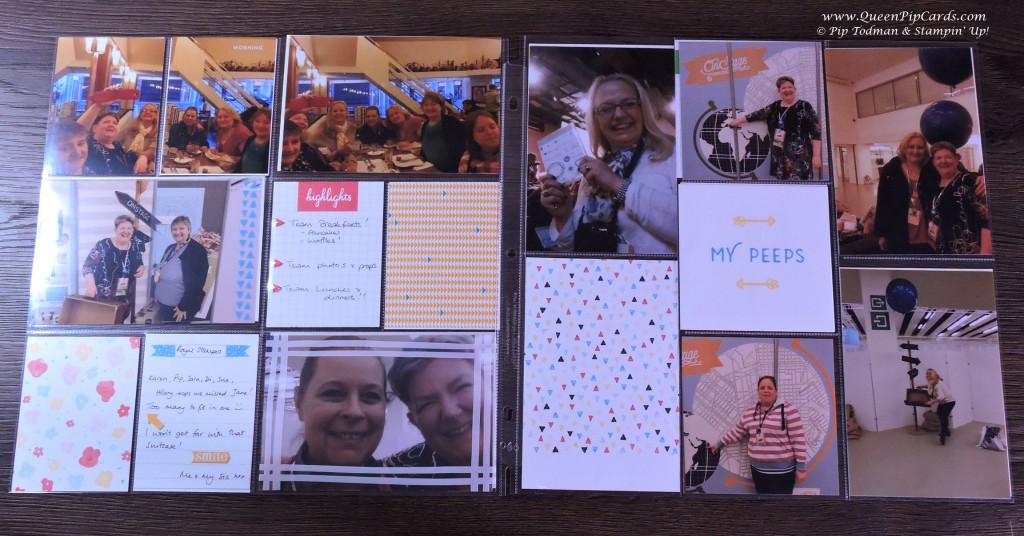 This album I'm working on, is documenting that 5 years as I move towards my 5th anniversary in July, and I'll share more with you over the coming months. Having done the last Convention and the very first OnStage 2015, we're about to head off to the next OnStage next month! I have a few more Conventions and team events to go, and I'll be sharing my new OnStage memories soon too! Of course I still have my family albums to, some being pulled together years after the events, but it's certainly a lot easier now with this amazing photo organizing system.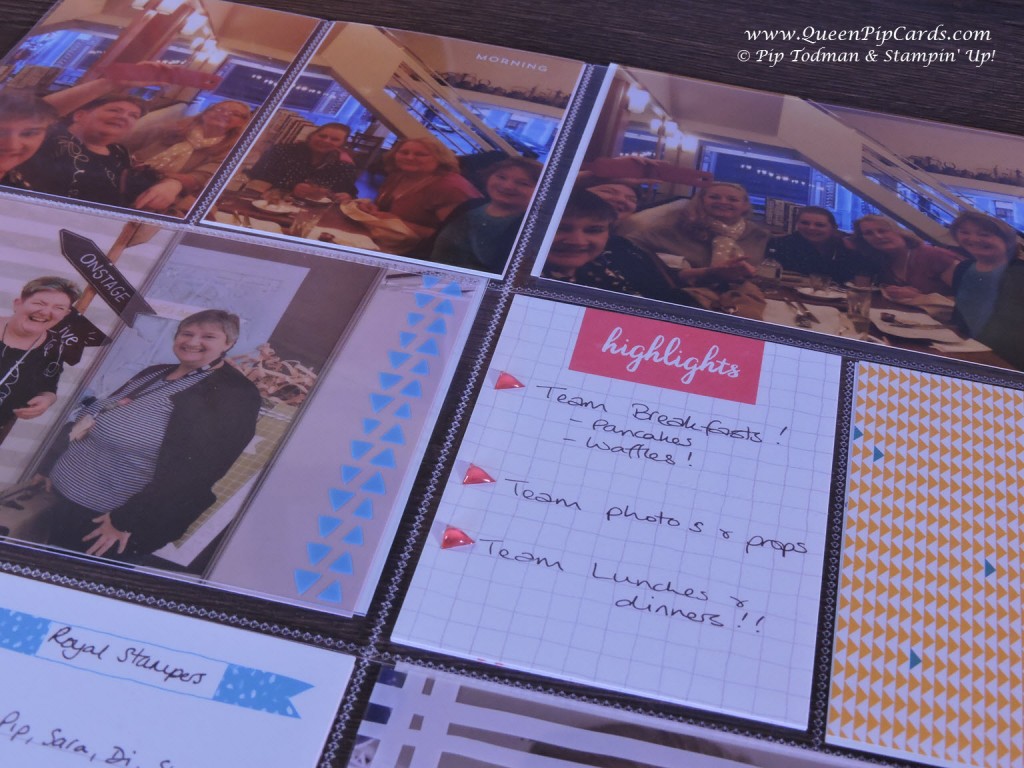 Want to grab the latest kit? It's the amazing Memories in the Making and the little accessory pack is just brilliant fun. The Card Kit and Accessory pack comes in a bundle too along with the matching stamps and has 15% off the RPI. PLUS there is a Sale-a-bration speciality pack that also coordinates with it (that's where the frame overlays above come from) which you get FREE when you buy £45 worth of products. It works with the two Variety packs of Pocket Pages for the 12 x 12 size or the 6 x 8 and is filled with beautiful spring / summer like colours – plus balloons – how can you resist? Buy the bundle and some pocket pages and you can pick the Speciality Pack for FREE! Click the images below to get started with this great kit and accessory pack, and tune in next month for more Memories Made Easy ramblings from a busy memory keeper.
Happy organizing, crafty hugs, Pip x